Did you know that businesses make $2 for every $1 spent on pay-per-click (PPC) campaigns? PPC ads are an excellent way for you to drive valuable leads for your business. In fact, PPC visitors are 50% more likely to convert than organic traffic.
So, what types of PPC ads can you run for your business? On this page, we'll provide you with eight PPC ad types you can use to reach more leads for your business. If you need help getting started with PPC ads, contact us online or call us today at 888-601-5359 to speak with a strategist about our PPC packages.
How Long Does it Take PPC to Work?
1. Paid search ads
Search ads are the most common ads you'll see in the search results. These PPC ads appear at the top and bottom of the search results on Google. You'll see these ads tagged with the word "ad" to indicate paid content.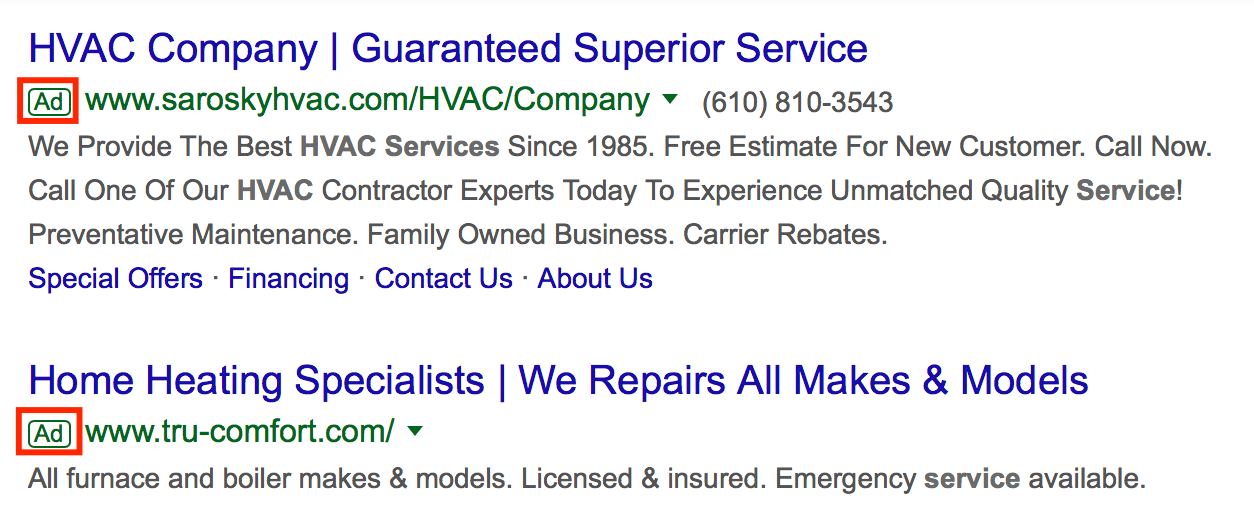 These ads contain text with no visuals. If you want to create a Google search ad, you'll use Google Ads to create and set up your advertisement.
Setting up a paid search ad
To create an effective search ad, start by choosing your keywords. Keywords trigger your ad to appear in search results.
If you want to reach leads looking for your products or services, you'll want to make sure you select relevant keywords first. Long-tail keywords are the best type of keywords for PPC ads. These keywords contain three or more words, like "HVAC company in Harrisburg, PA." Long-tail keywords are better for search ads because they drive more interested leads for your business and keep your cost per click (CPC) low.
Once you select your keywords, you'll enter an auction to bid for your ad's placement. You'll set your maximum bid, which is the maximum amount you're willing to spend each time someone clicks on your ad. Your bid amount and quality score determine your placement.
Quality score is how Google rates your ad. It takes aspects, such as ad relevancy and clickthrough rate, to determine your ad's pertinence to a user's search query. You want a high quality score so you can get a better position for your select keyword.
Once you have your placement, you'll launch your PPC search ad.
P.S. Consider adding negative keywords to your search ads. A wastewater treatment plant doing PPC, for example, might exclude keywords related to careers, to focus on lead-gen phrases.
Why use paid search ads?
This format is one of the many types of PPC campaigns you can run to attract new leads for your business. It's one of the most common forms of advertising that drives positive results for your organization.
2. Display ads
Display ads are another PPC ad type you can use to reach people interested in your business. These ads appear on Google's partner websites. Instead of being all-text ads, these ads typically include a photo and text.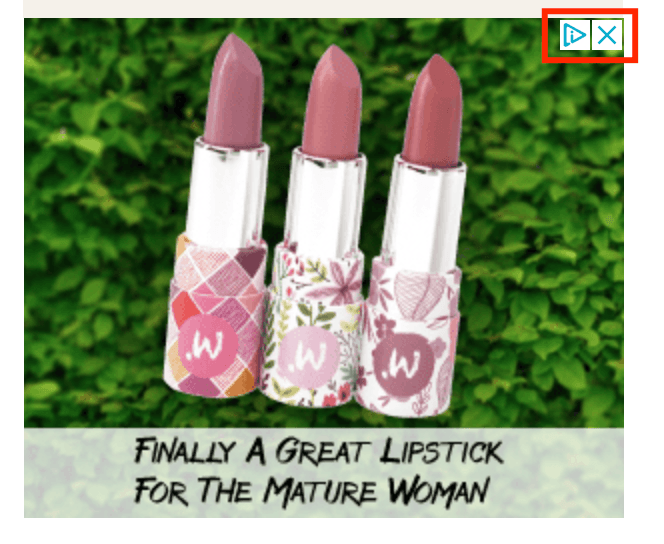 These ads enable you to target specific types of people you believe are interested in your business. You can set your particular target market or focus on targeting people who visited websites similar to your own.
Setting up a display ad
With display ads, you follow the same procedure as regular PPC ads. You'll set your bid amount to determine how much you pay when someone clicks.
The biggest difference is you'll need to get Google to approve your ad copy. Follow Google's ad image requirements to ensure you don't get your ad denied. Next, you'll select industry-related sites for your ads to appear, since choosing the right places ensures that you're reaching leads who want to hear from your business.
While these kinds of ads run on a PPC CPC model, many people don't click on these ads.
Why use display ads?
Display ads are better for building brand exposure and capturing the occasional lead that has an interest and clicks on your ad. If you're looking for something that gets your brand in the forefront of your audience's mind, Display ads are a great choice. It's one of the many types of paid advertising that will help more people discover your brand.
3. Social media ads
Social media ads are one of the most popular types of paid advertising. These ads appear in social media feeds on different platforms. It's a great way to connect with social media users.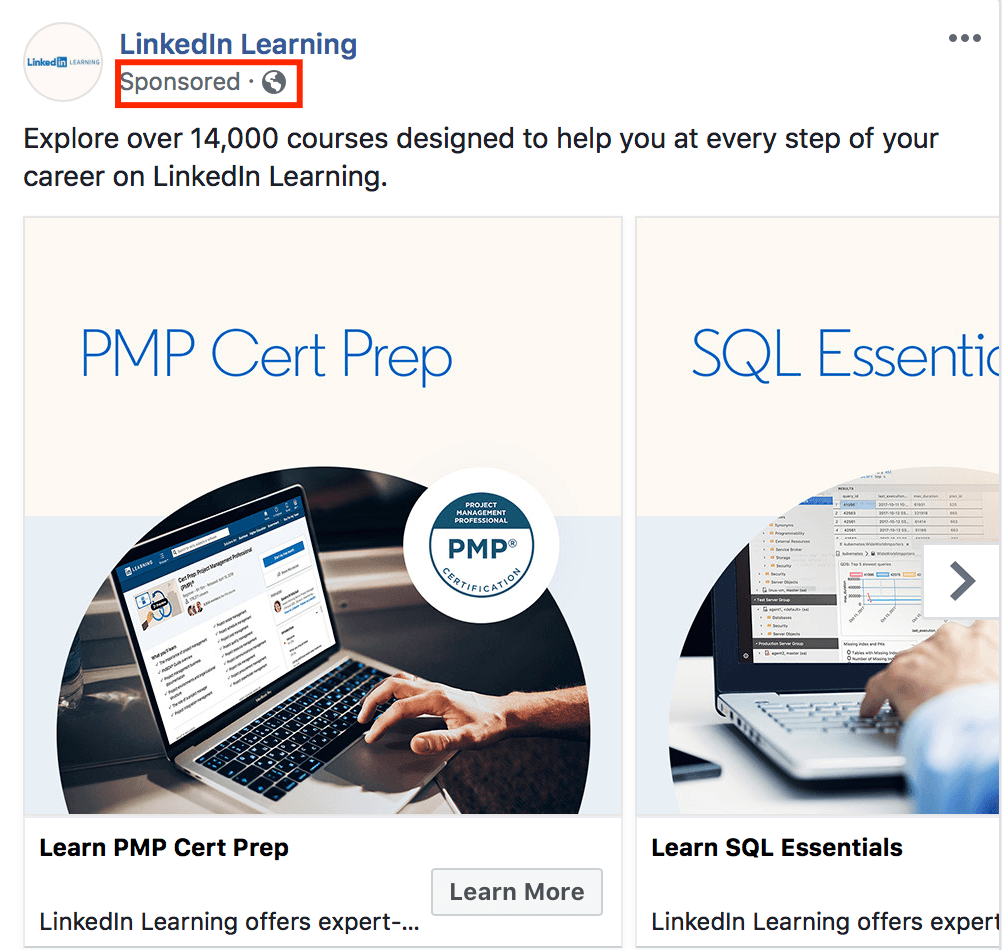 Setting up a social media ad
To start using social media ads, you must select your platform. There are multiple social media platforms you can choose from, including:
These are the most popular platforms companies use to engage their audience. You'll want to choose your platform based on where your audience frequents the most. If you research your audience, you'll know which social media sites they use most.
Once you establish your platform, you can start creating your ad. Many social media platforms offer a variety of formats you can use. The format will depend upon what you want to achieve with your campaign. Social media ads also offer advanced targeting.
You can target leads more precisely, which is why companies love using social media to reach valuable leads. For example, if you run a campaign on Facebook, you could target people based on:
Location
Demographics
Interests
Behaviors
Education
Why use social media ads?
This specific targeting enables you to reach leads more interested in your business. Social media ads are one of the best PPC ad types for engaging leads and getting them to check out your company.
Need Some Social Ad Inspiration?
4. Remarketing ads
A remarketed ad is one of the types of PPC campaigns you can run to reengage your audience. Many people will visit your website and learn about your products or services but won't convert. Whether they need more time to think or want to consider other products, they may not choose your business immediately.
When this happens, it may feel like you've lost a lead, but that's not the case. Instead, you're presented with an opportunity to use remarketed ads to get them to think about your business and choose your brand.
Discover Our CRM Retargeting Services
Setting up a remarketing ad
Remarketed ads require using Google's remarketing code, also known as a tracking pixel. If you already run Google PPC ads, you can easily add this pixel to your campaign.
You'll place this tracking pixel on your site to gain a better understanding of what your audience views on your pages. It helps you know the products or service pages you audience visit. Once they leave your site, they'll be categorized into the appropriate lists.
You must set up different lists for your campaign that segment your audience based on actions. For example, you might have a separate list for people who visit Product Page A and Product Page B. When you place these leads on the appropriate list based on their actions, they will start seeing display ads for that particular product.
Remarketed ads focus on products or services your audience viewed previously, which gets them to reengage with your business. These ads operate to get leads to reconsider choosing your brand. It's an effective PPC marketing tactic that gets leads to convert.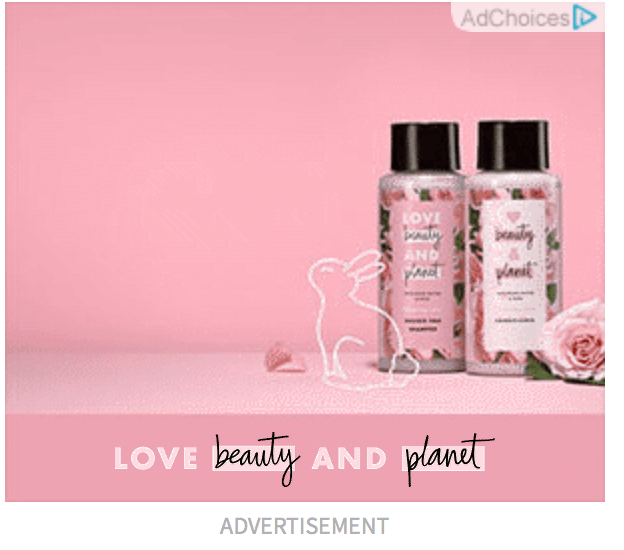 Why use remarketing ads?
If you want to obtain conversions from people you know are interested in your business, invest in remarketed ads. It will help you get interested leads to choose your business over the competition.
See Remarketing Examples in Action
5. Google shopping ads
Google shopping ads are another type of paid advertising your business can utilize to help leads find your products. These ads appear in a carousel format above the main Google search results. It allows users to see the products and prices before they click on someone's website.
Google shopping ads present a "window-shopping" feel to the Internet. It allows users to browse the same product from different companies.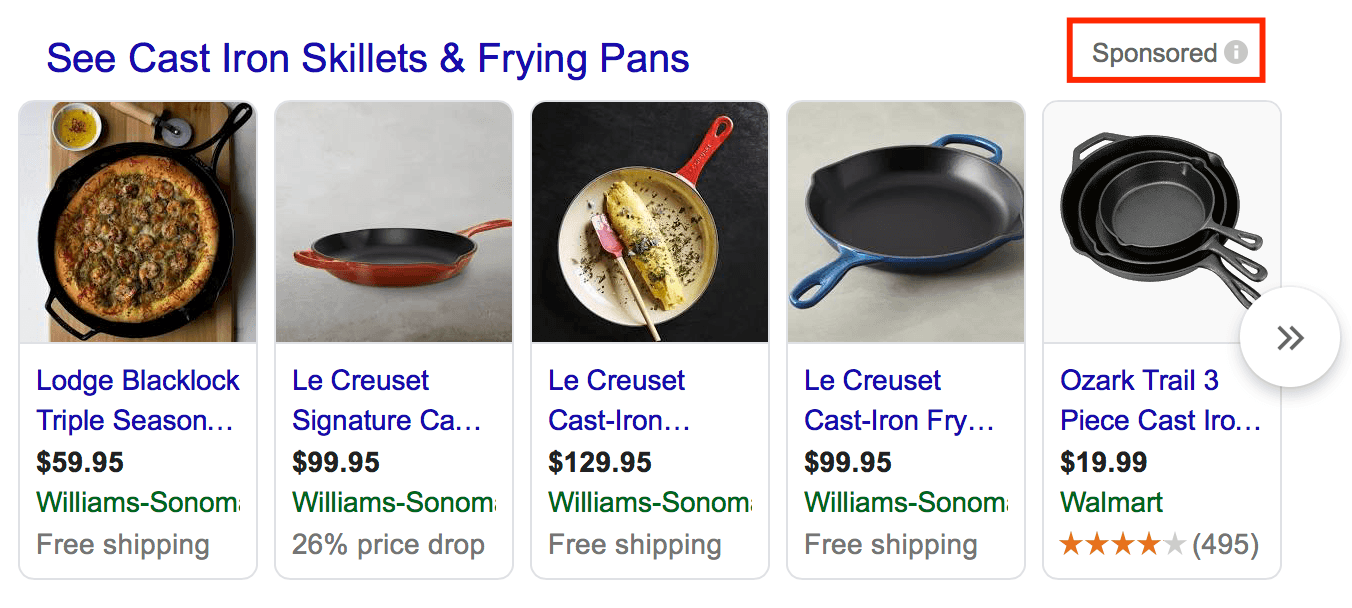 Setting up a Google shopping ad
To get started with a Google shopping ad, you'll start a new campaign in your Google Ads account and choose "Shopping" as your campaign type.
Once you've selected your campaign type, you'll set up important information such as:
Campaign name
Country of sale
Bid amount
Inventory filter
Daily budget
Devices (mobile, computer)
Location
Once you fill out this information, you will get you're ad up and running. These ads enable you to offer a sneak peek of your product to your audience. They can see a picture of the product, the price, and your company name.
There may also be additional information, such as a price drop percentage, product star rating, or special offers like free shipping.
Why use Google shopping ads?
This format is one of the most effective types of PPC campaigns because the user gets informed long before clicking on your listing. They know the item and the price of it. If those two factors fit their needs, they're more likely to click on your ad and become a customer.
6. Local service ads
A local service ad is one of the most exclusive types of paid advertising. This advertising option is only open to a few markets, including:
Plumbers
HVAC companies
Locksmiths
Electricians
Garage door companies
If your business falls under one of these categories, you can run a local service ad. These service ads operate separately from traditional Google ads.
Setting up a local service ad
It only takes three steps to set up a local service ad.
Sign up as a service provider: Indicate where you're located and the services you offer.
Set your budget: determine how much you want to pay each week for new customers.
Start your ads on Google: Turn on your ads when you're ready for new customers and pause your ad if you're booked up or away.
Local service ads primarily appear in specific local queries. These queries typically have a zip code, neighborhood, or city name in them. It helps locals find businesses that serve in their area.

Why use local service ads?
These ads include your business's name, star rating, and phone number. It also includes your hours of operation and any notable factors from your company ("X" years in business). Local service ads are great for driving local customers to check out your business.
It's one of the many types of paid advertising that helps your business drive more local leads.
7. Gmail sponsored ads
You can reach interested leads in more places than one. With Gmail sponsored promotions, you reach interested leads right in their inbox. Gmail sponsored promotions ads appear at the top of a user's mailbox.
These ads appear to look like any other email, except for the "ad" tag on the email and the bolded subject line. Users can see these emails on desktop and in the mobile app.

Setting up Gmail sponsored ads
You must go to the Google Ad's experience to create Gmail ads.
You'll set up a new campaign and choose the Display ad option, which will bring up Gmail campaign as a choice. Once in there, you will need to set up the following:
Goals
Campaign Type
Targeting
Users receive these ads based on their interests. Gmail ads can target by:
Affinity audiences
In-market
Demographic
Google charges you every time someone clicks on your ad to open it. Google doesn't charge for any actions that occur beyond "opening the email."
Why use Gmail sponsored ads?
If you want to invest in one of the more unique types of paid advertising, Gmail sponsored promotions are an excellent choice for your business.
8. Instream ads
Instream ads appear in videos on YouTube. If you've ever watched content on YouTube, you've seen some form of an advertisement before or while watching a video. Whether it's a full-screen, non-skippable ad or a small sidebar ad, you've encountered sponsored content through watching videos.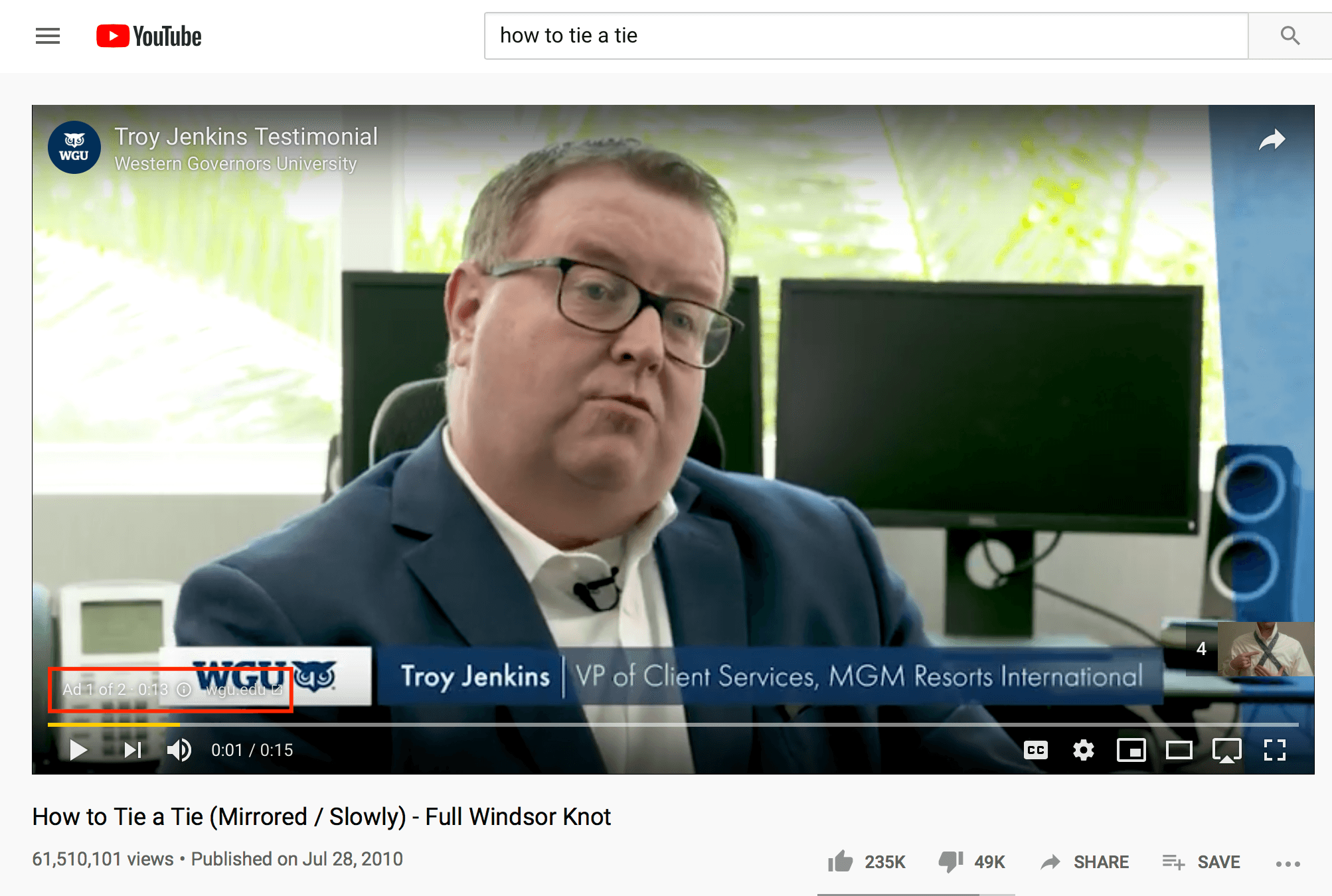 This format is one of the more well-known types of PPC campaigns. If you want to take advantage of this PPC ad type, you must create an ad that gets your audience interested and engaged. Considering 63% of all Internet users regularly watch YouTube, it's a great opportunity for you to reach people where they're likely to be looking for content.
You can get your ads in front of more interested leads that browse videos on YouTube.
Setting up Instream ads
To get started with your video campaign, you'll select the video campaign type in your Google Ad's account. After selecting the video option, you'll set up a name for your campaign and determine your bid strategy. You'll also set up your budget amount.
You can choose the budget and dates for your campaign. This option allows you to determine how much you want to spend each day and how that factors into your overall budget. Once you've set up that information, you'll go into the "Networks" section and decide where you want your video ad to appear.
You can choose from the following networks:
YouTube search results
YouTube videos
Video partners on Display Network
After you select where you want your ad to appear, you will choose who you want to reach and the placements you want your ad to show. As soon as you fill out all the information required, you'll launch your instream ad.
Start creating different types of PPC ads today
Paid advertising offers numerous ad formats you can use to reach your target audience on many different platforms. You must take advantage of these different advertising options because different PPC ad types can help you drive better results.
At WebFX, we have over 25 years of experience working with different types of PPC ads. If you need help getting started with figuring out the right ad format for your business, contact us online or call us today at 888-601-5359 to speak with a strategist about our paid advertising options.
How is your website's SEO?
Use our free tool to get your score calculated in under 60 seconds.
Get posts by email
Join 200,000 marketing managers and subscribe to Revenue Weekly!
"*" indicates required fields
WebFX Careers
Join our mission to provide industry-leading digital marketing services to businesses around the globe - all while building your personal knowledge and growing as an individual.