No matter a person's age, everyone loves to have good experiences with others. Meaning that, as a business, creating an event that can allow potential customers to interact and experience your product or service can lead to people being more likely to choose your company.
In today's world, technology has enabled us to communicate in ways that past societies would never have dreamed of. We can use this increased dependence on technology to amplify the impact of experiential marketing.
Without the use of online marketing methods, it's difficult to get the word out about a given event, especially if it's a one-time thing.
However, using digital marketing, you can inform more people about your event and therefore can see the best results. By taking experiential marketing online, companies have adopted digital experiential marketing.
What is digital experiential marketing anyway?
Digital experiential marketing takes an experiential marketing event and uses online methods to promote and engage consumers.
Furthermore, experiential marketing consists of engaging consumers in a live setting that encourages them to interact directly with the brand. This engagement can produce positive experiences, making consumers more likely to make a purchase.
Numerous companies have made use of this tactic, one of the most successful being Ben & Jerry's.
In 2011, the popular ice cream company had a digital experiential campaign that allowed consumers to tweet their desire for free Ben & Jerry's ice cream. An ice cream sampling truck would then show up at their location!
Everyone loves free stuff, especially food samples, so of course, this was a successful campaign. Behind the scenes, this campaign was probably difficult to execute, but the result was unique and left every consumer with a positive experience.
Plus, it wouldn't have been possible without the use of online tech, like Twitter!
We foster and form long-term partnerships so that your business has long-term results.
Over 90% of WebFX clients continue partnering with us into year 2 of their campaign.
Hear from Our Happy Customers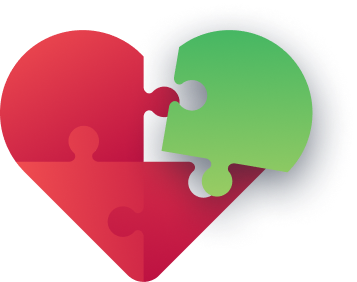 Why digital experiential marketing delivers real results
As stated above, digital experiential marketing provides users with a unique, live experience that is combined with online elements (often social media) to promote a brand and associate it with positive emotions.
Here are four reasons why this type of marketing is successful:
1. Extended Event Life
Not only can social media promote an event before it happens or while it is going on, but it can also keep the conversation going after it's ended.
This continuous buzz around your brand makes it so your company is being talked about positively for longer, resulting in more people learning about your event. All this continued interaction can include things like people:
Sharing images from your event
Resharing what users have said about your event
Engaging with your company's social media team via replies and direct messages
By extending the life of your event, you maximize its return on investment (ROI).
2. Decreased cost-per-touch
By getting people to talk about your brand online via social media, it is essentially a digital word-of-mouth platform. This chatter is great news for your business because customers are advertising their positive experiences with your brand for you!
That offers massive value when it comes to social media, as 80 percent of consumers use social media for advice on purchases.
Word-of-mouth is extremely powerful because 92% of people trust the word of their friends and family members over a brand's messaging about their products.
With digital experiential marketing, your event doesn't look like an advertisement, which makes users happy to share your company with their social network.
3. Heightened Brand Awareness
If you didn't know, social media is fantastic for brand awareness — which makes it perfect for digital and experiential marketing efforts, as these events emphasize your brand.
Many big brands have even found ways to become famous for their incredible social media efforts, like Wendy's and their Twitter "roasts."
Regarding an experiential event, social media is a creative interaction with users before, during, and after your event. All this interaction makes it so that your brand is in more people's newsfeeds for longer, increasing their overall brand awareness.
4. Increased event ROI
Through the use of decreased cost-per-touch and an extension in event life, your company will obtain higher ROI. These higher returns further emphasize how a successful digital experiential marketing campaign can benefit your brand in many ways.
Partner with a team of ecommerce masters!
WebFX campaigns have delivered more than 12,936,451 ecommerce transactions in the last 5 years
Read the Case Studies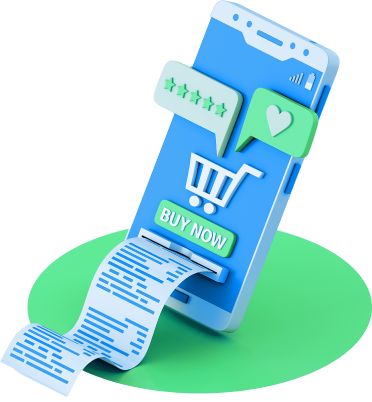 5 quick tips for powerful digital and experiential marketing campaigns
Now that you know some benefits of digital experiential marketing, check out some tips to make sure your campaign is successful:
1. Build data about your attendees
If people are going to be signing up for your experience, you can look them up on social media and research them.
Even during the event, some platforms can gather more data about attendees as they interact, and organize their information into various segments, including demographic and geographic. Later, you can use this data in tandem with their email addresses to create a more personalized follow-up message related to the event.
This method makes it feel that your brand truly cares about people and makes it more likely that people will open your email and follow your calls-to-action(CTA).
2. Create a hashtag
Hashtags are a great way to do two things: promote your event and track all the posts surrounding your event.
If this event is going to reoccur, then you can reuse the same (or similar) hashtag. The hashtag can include the name of your event — but creating something catchy will be more memorable. By promoting this hashtag everywhere, like including it in all your company's social media posts regarding the event, you make more people aware of it.
Also, having it on any handouts at the event, or even putting it on signs around the event location can increase awareness.
3. Incentivize your attendees to post using the hashtag
People are more likely to use a hashtag and post about an event on social media if there is something in it for them.
Providing a simple reward, such as a branded gear, for users that perform the desired action, like sharing a picture of your event on social media with your hashtag, is a great way to generate even more buzz.
4. Interact with attendees on social media
Once people have begun using your hashtag, it is imperative that you constantly monitor the chatter and interact with the users promoting your event.
People love when businesses respond to them on social media platforms, so this is a great opportunity to create a strong relationship with consumers. You can create a strong relationship by sharing posts and replying to comments using your hashtag.
An important thing to keep in mind is that during the event, you will likely be too busy to respond yourself, meaning that you will need someone that can post, share, and comment on behalf of your company.
5. Monitor the results
The great thing about social media is there are multiple ways to post. On Facebook alone, you can do things such as post a picture or video with a caption, provide a live video of your event, and even add a picture or video to your Facebook story for people to see for the next 24 hours.
You can then monitor the posts that do the best and then post more using the format that is best received. Your hashtag will aid you in the monitoring process, as it will be easy to see all the posts from your event once it has concluded.
All these efforts can help create a strong social presence for your company.
Our digital marketing campaigns impact the metrics that improve your bottom line.
See More Results

WebFX has driven the following results for clients:

$3 billion
In client revenue

7.8 million
Leads for our clients

5.2 million
Client phone calls
Build a better digital experiential marketing campaign
Want to learn more about digital experiential marketing?
Sign up for our newsletter at the top of the page, and never miss any tips and strategies to create awesome experiences for your customers!
How is your website's SEO?
Use our free tool to get your score calculated in under 60 seconds.
Get posts by email
Join 200,000 marketing managers and subscribe to Revenue Weekly!
"*" indicates required fields
WebFX Careers
Join our mission to provide industry-leading digital marketing services to businesses around the globe - all while building your personal knowledge and growing as an individual.