10 minute read

Trevin serves as the VP of Marketing at WebFX. He has worked on over 450 marketing campaigns and has been building websites for over 25 years. His work has been featured by Search Engine Land, USA Today, Fast Company and Inc.
You've developed an awesome app for the iPhone. You navigated the mysterious journey through Apple's approval process. After waiting and hoping, your app is now live!
Congratulations! Except now it's time to get back to work. Just because you made the BEST APP EVER doesn't necessarily mean anybody will be downloading it. Sure, you'll probably get a nice boost of downloads from the initial launch, but what about three weeks later?
Three months? Three years? How do you plan on promoting your app after the new-ness wears off and competition emerges?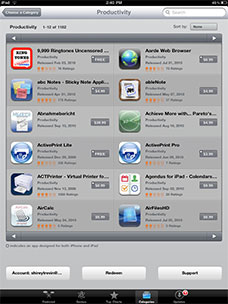 The App Store now houses over 1.2 million apps. Even if users know exactly what they're searching for, it can be difficult to find a certain app. Nothing is more frustrating than designing something like an awesome RSS reader for the iPhone, only to end up buried on the fourth page of the search results for "rss readers."
Apple's App Store algorithm operates much differently than Google.
It turns out it isn't really algorithm-driven as much as it is user-driven. Relevance is determined by downloads and keywords, which are both entirely powered by users.
Still, despite the App Store's idiosyncrasies, there are a lot of tips and tricks to make your app rank highly, and to ultimately achieve more downloads. In this post, I share ten ways that you can do this without spending a fortune on promotion.
1. Optimize For Your Targeted Keywords
This is the most important aspect of App Store optimization. The good news is that it involves a lot of tried and true search engine optimization practices like keyword research. Here they are, just in case you need them:
Only use related keywords
Don't use a brand name or company name (unless it's yours)
Target relevant and closely related terms
Order your keywords by importance
As mentioned, this is the only way your app will show up in search results for the words you want to target in the App Store. The built-in search engine doesn't suggest results or customize results based on user history. It is strictly keyword-based. If you need help picking keywords for your app, Apple has a pretty detailed guide on best practices for keywords.
On a similar note, the description for apps has no purpose other than marketing. It is not factored into any search results in the App Store. But you should still write a detailed description of what your app is, what it does, and how it will help users.
A great description with a strong call to action may be just as important as the keywords you use to get the app found, and may set you apart from the competition.
2. Submit Your App to Directories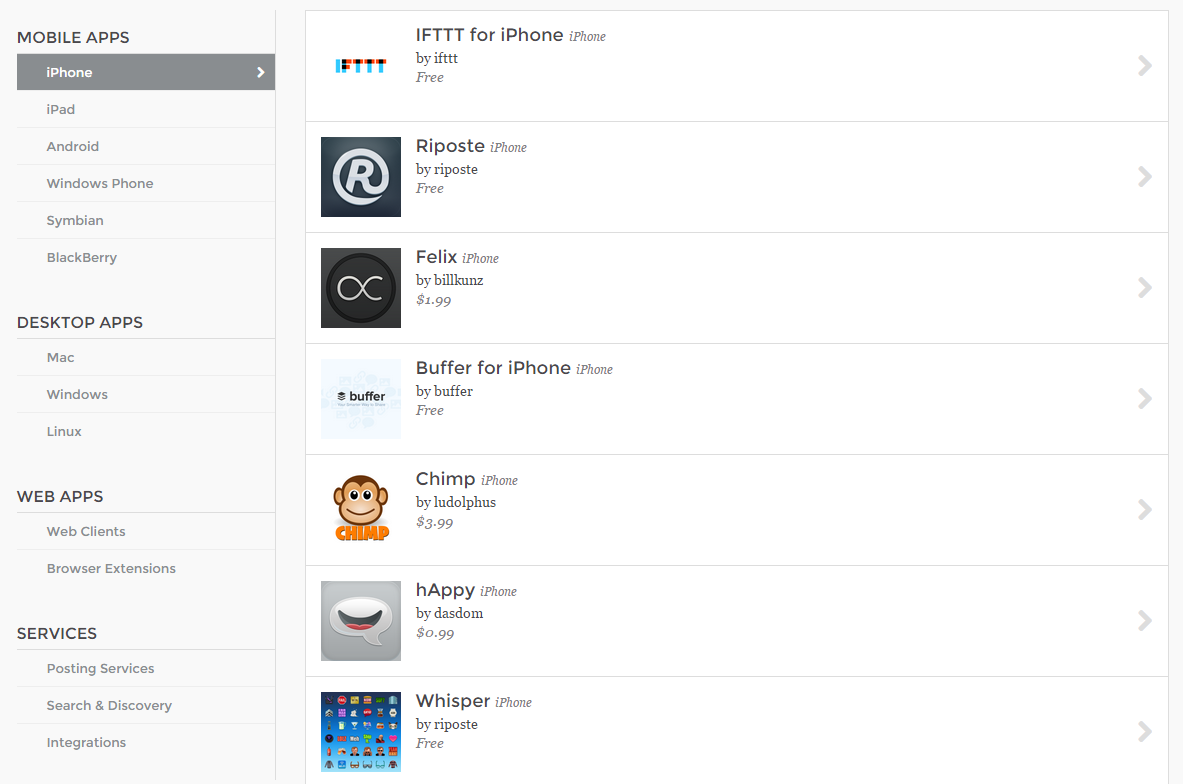 Directories serve a few different purposes for developers and marketers. The obvious one: a popular directory can make it easier for people to find your app and increase downloads. A byproduct of that, however, is your rankings in the App Store can rise.
Even if your keywords are perfectly optimized, you need downloads and ratings to outrank people with similar keywords. A simple Google search reveals lots of directory opportunities for those who want to get their apps found this way.
3. Reach Out to Bloggers
A favorable review from a popular tech site or blogger can be all your app needs to leap up in rankings. Being featured on one of these sites usually means a large volumes of downloads. Don't be afraid about approaching prominent bloggers and asking them to review your product.
Plenty of tech enthusiasts would love the opportunity to review an advance copy of your latest app. Paul Stamatiou has a good list of things to remember when pitching bloggers. Just like any other type of pitch, you should use common sense when approaching someone who you would like to review your app.
Don't pitch someone an app targeted toward children if their blog makes it clear they don't have any kids. Don't be too disheartened if you get a "no" or two, or no response at all. Just keep trying, and know that not everyone is going to get back to you, even if you do have the greatest app in the world.
4. Review Your App Name
An app name is typically decided upon long before a developer or marketing agency is thinking optimizing for the App Store, but few things have as big of an impact on App Store rankings as the app name itself. Think of your name as a title tag on a homepage. The name will carry a lot more weight than the keywords will.
For example, if you are promoting an alarm clock app, "Ultimate Alarm Clock for iPad" would rank much better for relevant keywords than an app with an abstract name like "Clockio." Another tip: you can use numbers at the beginning of the app name as to appear on the first page when users sort by name. However, this isn't a great long-term strategy, and it may not make sense for your app. However, it's great for temporary boosts.
Temporarily renaming your app to "10,000+ Downloads – Ultimate Alarm Clock" may be a good approach, and there's an added bonus of showing off how many downloads, favorites, or reviews your app has, which makes it seem more trustworthy and desirable.
5. Offer Your App for Free (or Add a Free Version)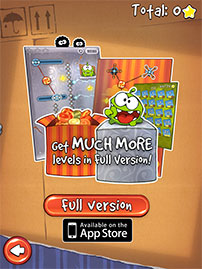 It goes without saying that a free app attracts more downloads than a paid one — even at $0.99. But why not offer both? It's no coincidence that many times the same app will occupy the top spot on both the free and paid charts. "Lite" or "Free" versions of apps are becoming more and more common.
Cut the Rope Lite, a game for both iPad and iPhone, was once at the top of both charts. The free app lets users play enough levels to get the hang of how Cut the Rope works, but the coolest levels and extra features are all exclusive to the paid version (which is advertised often throughout the lite version). This is a brilliant way to utilize the by-products of the app.
I presume the ultimate goal for the people behind Cut the Rope is to get as many paid downloads as possible. But the app is being made regardless. It's easy and strategic to leave out a few exciting features and release an additional app for free for marketing purposes.
6. Enable Facebook Connect
With its more than 1 billion active monthly users, there's no better place to promote your app than Facebook. And if you have some extra cash set aside for advertising, the platform's built-in app promotion feature is definitely worth looking into. You can advertise your app directly in users' feeds, and they can download your app without ever leaving Facebook's own app.
If you don't have the funds (or just don't want to spend them on paid advertising), you can also encourage users to share your app on their own. Facebook Connect makes it easy. Simply build in a share feature in the app that publishes high scores to Facebook or syncs with your friends.
Nightstand, an alarm clock app, allows app users to share it with others on Facebook. This is what happened when I shared it:

And just like that, hundreds of my friends on Facebook are exposed to the app. Plus, it comes with my personal stamp of approval, which makes it a more powerful message than something less personal.
Nightstand certainly did it right.
7. Redesign Your Icon
Icons are the face of your product in the App Store. Even if an app is ranking highly and the description sounds interesting, a bad icon will turn me off from downloading it because I assume the rest of the app is just as carelessly designed. Don't let all of the months spent developing and designing an app go to waste by not spending several hours on creating a solid icon.
Pixel Icon has an amazing guide to the best practices of App Store icon design. It even offers a free template you can start with.
8. Reduce Your App's Size
faberNovel's Baptiste Benezet explained to ReadWriteWeb the impact that app size had on sales for his iPhone app:
Once the RATP application download was reduced below 10Mb, the company saw its largest sales peak ever as users were able to access the service via their 3G networks (rather than via the web-based App store).
You want to give App Store users the opportunity to download the app at their convenience. If your app is more than 10 MB, users might be wary of using up that much data on a 4G plan (unless they have unlimited data). Extremely large apps may also take up too much space on older smartphones, or might make users wonder exactly why your app is so large.
Look into reducing the size of your app if possible.
9. Encourage User Reviews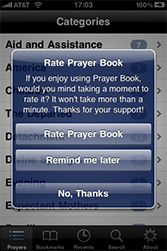 Encourage your users to rate and review your app. There are a number of scripts out there that automate this. Appirater is one of the more popular ones, and it targets dedicated users.
The script launches into action if a user has had the app for 30 days and ran it at least 15 times. It automatically generates a friendly request to rate the app in the App Store. This is an easy, unobtrusive way to get a large number of reviews from some of your app's heaviest users.
You can have push notifications come through asking or encouraging your users to leave a review. In-app calls to action to leave a review work well too. Just be careful if you add push notifications or in-app requests for reviews.
Some users find these invasive, or they may get angry if they see them. Find ways to gently ask for reviews without being overly annoying, because asking the same question repeatedly could result in uninstalls or complaints. Negative reviews can really hurt you, so is it worth the risk?
10. Establish a Presence on Twitter
You probably leverage Twitter for other marketing campaigns, so why not use it to promote an app as well? Lots of companies have had wild success using Twitter to promote a mobile app. Rovio, developers of the Angry Birds series, currently has more than 70,000 followers.
One thing to keep in mind is that by establishing a Twitter presence, you're also opening yourself up to two-way dialogue with users. You should be prepared to accept and respond to questions, as well as discuss your app and its features openly. Be ready to set aside some time 2-3 times a day to check Twitter and reply to mentions.
You should also look for mentions of your company or app name so you can be proactive about complaints, concerns, or even compliments. These are ten ways that you can better promote your app in Apple's App Store and get it found by more users. Do you have any ideas of your own you'd like to share?
Feel free to leave a comment and let us know.
Trevin serves as the VP of Marketing at WebFX. He has worked on over 450 marketing campaigns and has been building websites for over 25 years. His work has been featured by Search Engine Land, USA Today, Fast Company and Inc.

WebFX is a full-service marketing agency with 1000+ client reviews and a 4.9-star rating on Clutch! Find out how our expert team and revenue-accelerating tech can drive results for you!

Learn more
Try our free Marketing Calculator
Craft a tailored online marketing strategy! Utilize our free Internet marketing calculator for a custom plan based on your location, reach, timeframe, and budget.
Plan Your Marketing Budget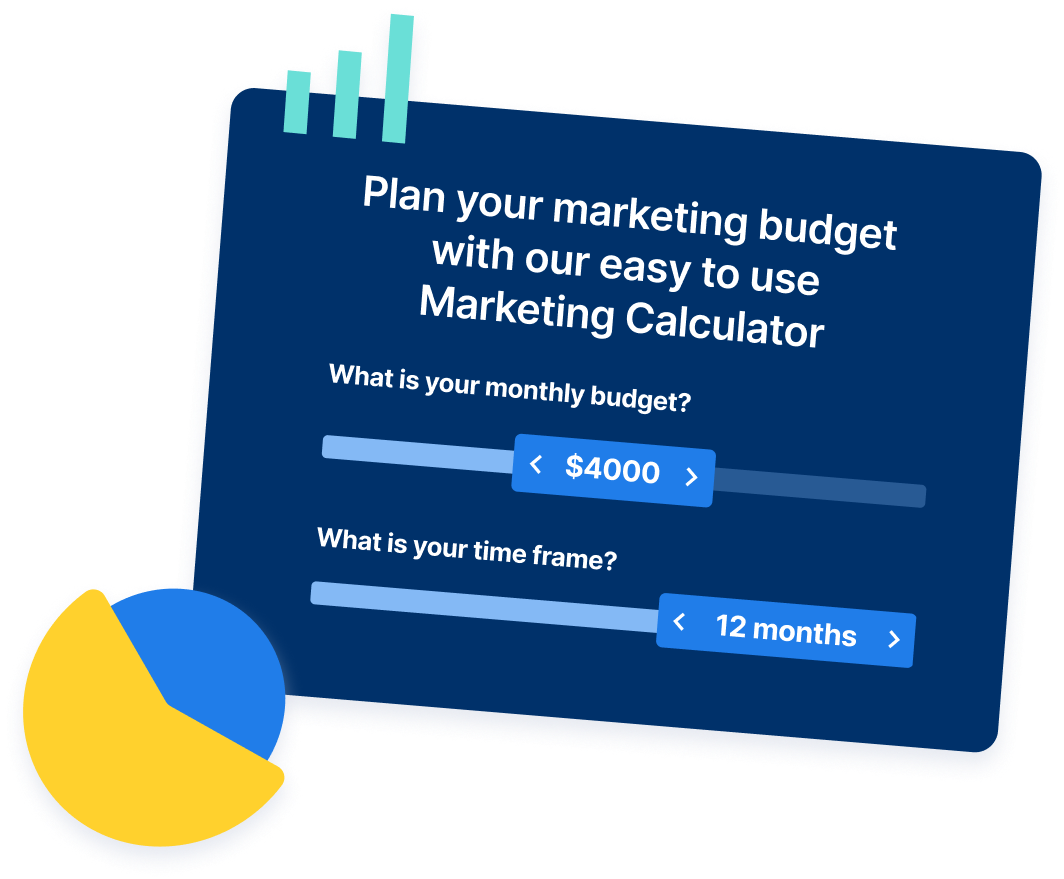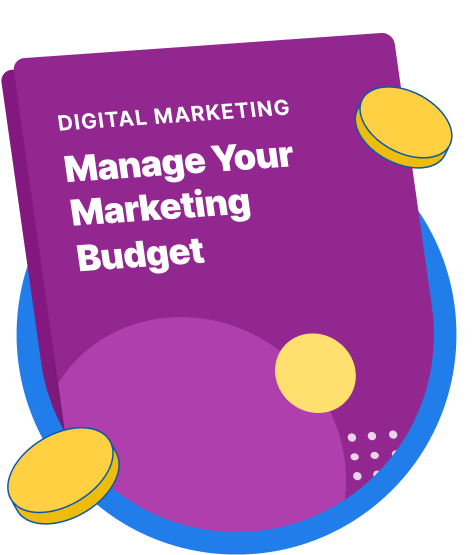 Maximize Your Marketing ROI
Claim your free eBook packed with proven strategies to boost your marketing efforts.
Get the Guide
Try our free Marketing Calculator
Craft a tailored online marketing strategy! Utilize our free Internet marketing calculator for a custom plan based on your location, reach, timeframe, and budget.
Plan Your Marketing Budget