8 minute read

Erin is a subject matter expert in developing successful SEO and PPC strategies including strong title tags and meta descriptions, ad copy, and content ideas. She has offered a ton of insights into a wide variety of industries including B2B, B2C and e-commerce companies.
The creation and widespread adoption of smartphones and tablets, as well as the overall advancement of technology, has resulted in a new type of marketing — micro-moment marketing. What is micro-moment marketing, and why does it matter? Keep reading to find out!
What is micro-moment marketing?
According to Google, micro-moment marketing revolves around intent-rich moments.
In these moments, users turn to a device, like a tablet or a smartphone, to act on a specific need. A need can include going somewhere, plus knowing, doing, or buying something. Google summarizes these needs as follows:
I-want-to-know
I-want-to-do
I-want-to-go
I-want-to-buy
With search engines, like Google, providing users with thousands of results, user expectations have risen when it comes to the quality of search results. People expect an immediate answer that aligns with their expectations or micro-moment. If someone searches for an Italian restaurant, for example, they expect Google to provide a list of restaurants located near them.
They're having an I-want-to-go micro-moment. That's why they want results for nearby restaurants, not results for the top restaurants in the U.S.
Why does micro-moment marketing matter?
From a marketing perspective, micro-moments are a complete game-changer. Overall, users aren't searching for a brand but a business, product, or service that fulfills a need.
This change in user intent makes micro-moment marketing more important than ever. Three specific reasons why micro-moment marketing matters include:
1. Captures user attention at the right moment
People have short attention spans, which can make it difficult to reach your target audience. Not only do you have to reach your target market at the right moment, but you also need to create a message that's to-the-point and easy for users to understand. With micro-moment marketing, however, you can target users when they're looking for your business.
Use micro-moment marketing to your advantage by creating content that targets intent-rich moments. This content should offer value to users, providing them with the information they need to act on their desire to buy, learn, or do something or go somewhere.
2. Builds brand awareness for every company size
Whether you look at it from a consumer or brand perspective, there are so many options available to users in every industry. Whether you're a small-to-midsize business or established corporation, you're competing with companies for market share. However, with micro-moment marketing, you can increase brand awareness among your target audience.
Building brand awareness can help your company stay top-of-mind for users in I-want-to-know moments, which is helpful for when they enter an I-want-to-buy moment. Again, you can use content to support your brand awareness initiatives. For example, you can develop and publish blog posts that answer common questions for users researching your products, services, or industry.
You can also build brand awareness across social media, highlighting your brand via posts or ads.
3. Delivers competitive advantage for early adopters
If companies invest in micro-moment marketing, they can expect success. With micro-moment marketing, you're fulfilling user expectations. You're providing them the resources and information they need to fulfill their desire, which can lead to an online purchase, in-store visit, or call to your business.
Micro-moments aren't disappearing anytime soon, and with the increasing role of technology in the day-to-day lives of consumers, they will only become more common. Keep up-to-speed with everything by serving your audience and their micro-moments.
Good agencies have more than 50 testimonials.
Great agencies have more than 100 testimonials.
WebFX has over 1000+ glowing client testimonials.
See What Makes Us Stand out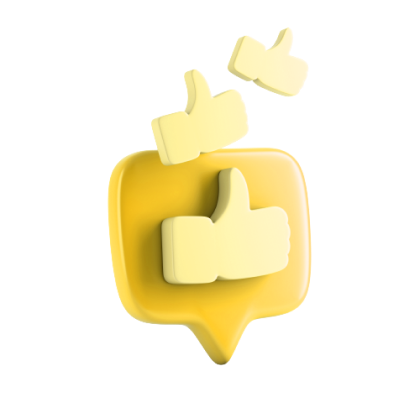 How can you market to micro-moments?
You can market to micro-moments by focusing on the five W's:
1. Who
You need to understand who your target market is if you want to win them over. The "who" of your target audience can include their demographics, as well as their pain points and needs. Determine the shared features of your target audience, then refine your target market into segments to create a competitive micro-moment marketing campaign.
2. What
People often search for the same things, but phrase it in different ways. Research what your target audience searches for in each micro-moment to build a smart strategy. In most cases, I-want-to-know moments will feature a variety of keywords.
In comparison, I-want-to-buy moments may include only a few sets of keywords. Discover your target market's search patterns, and you can incorporate those words or phrases into your digital marketing strategy. This data can help your company get in front of your target audience, as well as ahead of your competition.
3. Where
A great marketing technique is researching where people search, as well as where they go on your website. For example, if you're a restaurant in a downtown metro area, you may discover that most of your diners find your business while downtown. This search behavior can help your team discover an I-want-to-go moment.
When people are downtown, whether for business or pleasure, they're inspired to go somewhere afterward. This information can help your team focus on specific areas, like optimizing your Google My Business. Monitoring where people go on your website, like through Google Analytics, can also help your team uncover what users want from your site.
If they're in an I-want-to-go moment, for example, they may visit or search for your restaurant's menu.
4. When
The when of a micro-moment can also help your business develop a smart and performance-driven micro-moment marketing campaign. "When" can include the time of day, time of the week, time of year, and more. A company that operates seasonally, for example, should monitor when searches for their services or products pick up.
When that spike starts, that business can launch the appropriate digital marketing efforts, like a pay-per-click (PPC) campaign. In comparison, a nightclub may run a PPC campaign year-round, but schedule it to only run during specific hours and days of the week. With this strategy, the company optimizes their campaign for when users look for their business.
5. Why
It's essential for your company to answer the "why" of a user. A user may wonder why they should visit your restaurant, versus the one that's five minutes closer. Or, why they should purchase your product versus a competitor's.
Answer "why" by looking at the following factors from earlier:
Who
What
When
Where
When you understand the "why" that's driving a user, you can create a campaign that drives results. Even better, you can personalize your content to address a user's specific concerns or questions, which can motivate them to choose your business.
Examples of micro-moment marketing
Companies in every industry are finding that micro-moment marketing is the best way to build their relationships with new and current clients, as well as take their businesses to the next level. Here are a few real-life examples of why micro-moment marketing works:
Nestlé Waters
Nestlé has been around for years, but started to see a change in how people searched.
One may not think that people search that often for water, compared to other beverages, which can make digital marketing more difficult for a company like Nestlé when it comes to reaching and converting customers. That's why Nestlé began connecting with consumers online in the same way they reached shoppers in-store. In response, Nestlé started to see a dramatic change in their marketing experience and results.
In fact, their customer acquisition costs dropped by more than 30 percent.
Domino's
The food industry has changed dramatically over the past five years. With online ordering becoming popular among consumers, brands have started to see a slow dip in their sales due to it taking a hefty number of steps to complete an online order. Once Domino's understood that was an issue, they revamped their website.
Now, it only took customers a few steps to order, compared to the more than 25 steps beforehand. The company's conversion rates rose substantially. Their online orders as a whole increased too, now making up more than 60 percent of Domino's total orders.
Now that's an excellent restaurant marketing example!
Hyundai
The car industry has seen a massive shift in how people buy a vehicle. People are research-oriented now, especially when it comes to car dealerships — that why it's critical to get in front of the user at that first step. Even though most car purchases happen at the actual dealership, the journey starts online.
As soon as Hyundai noticed this shift, they changed the way they connected with their customers. They now offered test drives at not only dealerships but also at a user's home, office, or hangout spot. Hyundai also required dealerships to display vehicle prices without any incentives or dealer discounts, making it easy for users to discover the actual cost of a vehicle.
For Hyundai, the revamped shopping experience was a massive success.
Want to try micro-moment marketing?
Understanding what your consumers want is the number one way to continue your success. Micro-moment marketing is a trusted way to improve the customer's journey and brand awareness, as well as increase your company's revenue and accelerate its growth.
That's why it's a must-use strategy. If you want to learn more about micro-moment marketing, get the latest updates by joining our exclusive newsletter. Or, learn how WebFX can help your micro-moment marketing strategy by browsing our digital marketing services.
Erin is a subject matter expert in developing successful SEO and PPC strategies including strong title tags and meta descriptions, ad copy, and content ideas. She has offered a ton of insights into a wide variety of industries including B2B, B2C and e-commerce companies.

WebFX provides digital marketing solutions with expert marketers, designers, and developers to increase visibility, conversions, and revenue.

Learn more
Try our free Marketing Calculator
Craft a tailored online marketing strategy! Utilize our free Internet marketing calculator for a custom plan based on your location, reach, timeframe, and budget.
Plan Your Marketing Budget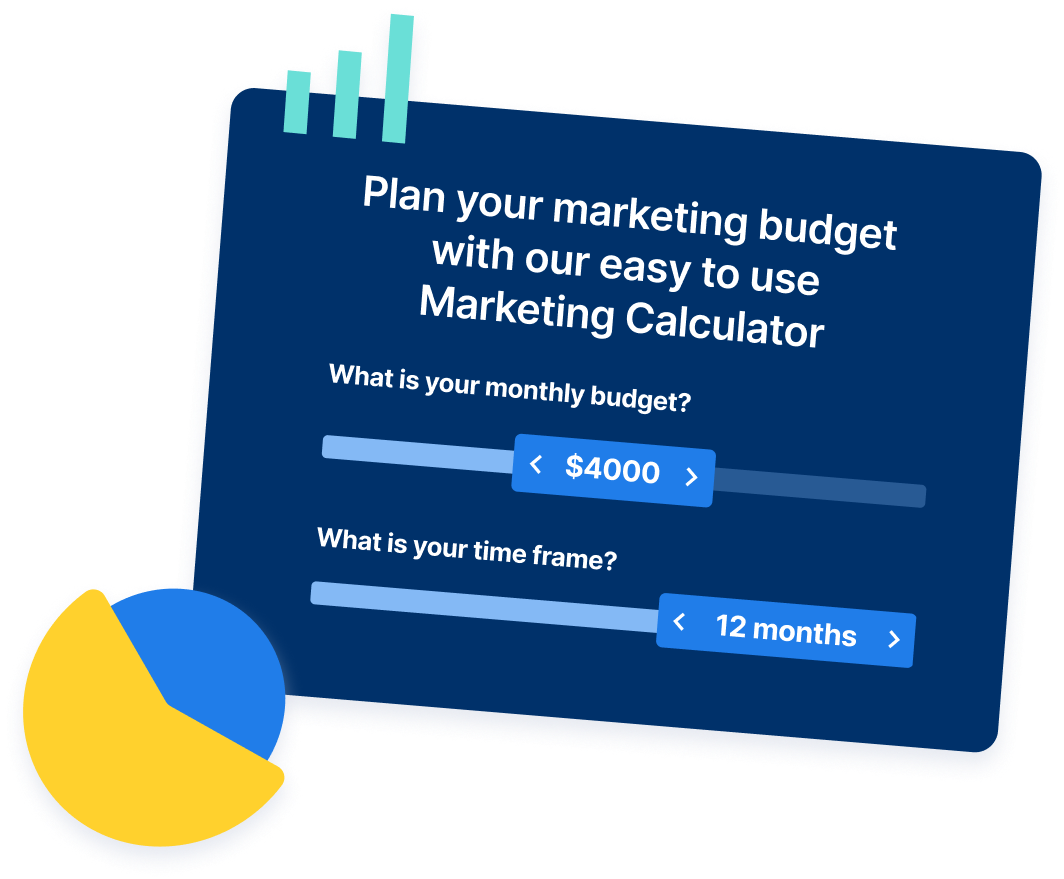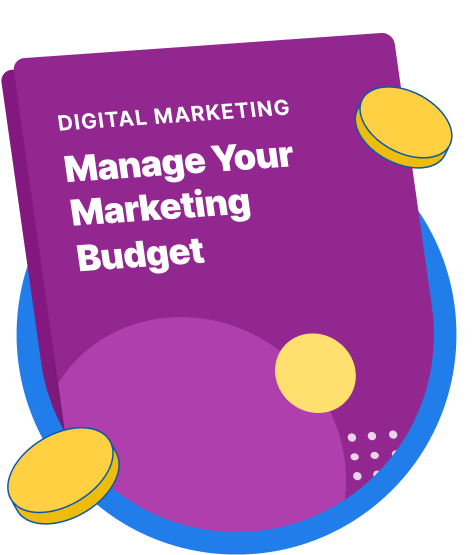 Maximize Your Marketing ROI
Claim your free eBook packed with proven strategies to boost your marketing efforts.
Get the Guide
Try our free Marketing Calculator
Craft a tailored online marketing strategy! Utilize our free Internet marketing calculator for a custom plan based on your location, reach, timeframe, and budget.
Plan Your Marketing Budget