Understanding your audience and their path to make a purchase and become a customer is essential for informing your marketing campaigns.
Customer journey stages help you identify your customer's path to conversion so you can optimize your strategies to drive more sales and revenue for your business.
In this post, we'll dive into the three stages of the customer journey:
So, keep reading to learn how to master each stage to drive more sales and revenue for your company!
And if you want to implement personalized strategies for each stage of your customers' journey straight away, WebFX can help! WebFX is an award-winning digital marketing agency with more than 25 years of experience implementing digital marketing strategies that drive revenue for businesses just like yours.
Contact us online or speak directly with one of our strategists today by calling 888-601-5359 to learn more about how our digital marketing services can take your business to new heights!
Our digital marketing campaigns impact the metrics that improve your bottom line.
See More Results

WebFX has driven the following results for clients:

$3 billion
In client revenue

7.8 million
Leads for our clients

5.2 million
Client phone calls
What are the customer journey stages?
So, what are the customer journey stages?
The customers' journey describes a customer's path to purchase. In many cases, your customers won't make a purchase immediately, but spend time getting to know your business.
They might first visit your website after clicking on your ad on social media. Then they decide to download one of your free guides and then purchase your product or service a few weeks later.
The customer journey stages are broken down into three core stages:
Understanding the stages of the customer journey can help you identify where your potential customers are at in terms of getting ready to purchase, so you can deliver the right marketing materials.
As a result, you can improve your marketing methods and website to encourage more conversions and sales for your business.
We'll explain each stage of the customer journey in more detail below, so just keep reading!
Customer journey stage #1: Awareness
When consumers are in the awareness stage, they know they have a problem or pain point that they want to solve or alleviate. They might look for informational resources or content that helps them better understand their problem.
In other words, consumers identify the pain point they want to alleviate and decide if it's a top priority.
Customer journey awareness stage example
Sally notices that her laptop is running very slow. She decides to search "why is my laptop running slow" on Google to research this problem in more depth. She learns that viruses and malware could be causing her issue.
Because Sally has personal information saved on her laptop, she decides this is a problem she wants to fix quickly.
How to tailor your marketing strategies for the awareness stage
Because potential customers in the awareness stage are researching their problem or pain point, it's essential to create informative content that provides them with the information they need.
Think about what problem your products or services solve and the consequences if consumers decide not to act. Then, create informative content, such as articles, blog posts, or videos that address these issues.
Pro tip: Conduct keyword research with our easy-to-use tool, KeywordsFX, to identify the words and phrases your target audience is searching for online.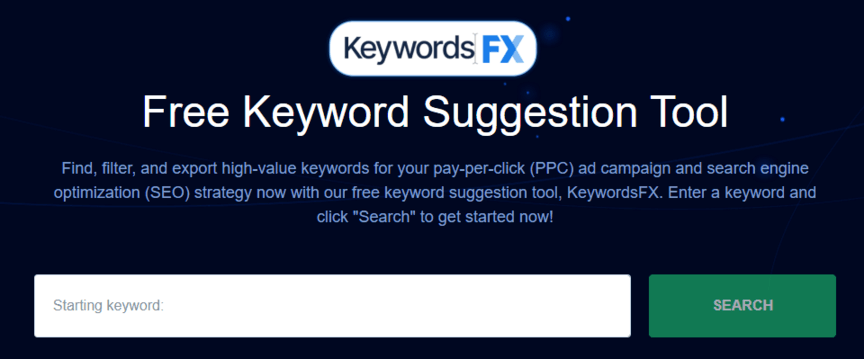 Then, insert these keywords into your content to help your website rank higher in the search engine results pages (SERPs), so more consumers can discover your business online.
Customer journey stage #2: Consideration
In the consideration stage, the potential customer will have clearly defined their problem and commit to solving it. Consumers will typically start to research steps, processes, and actions to solve their problems.
In other words, when consumers are in the consideration stage, they seek out information that provides them with the actions they can take to solve their problem.
Customer journey consideration stage example
Sally commits to fixing her slow laptop. She starts researching possible steps she can take to fix her computer.
During her research, she discovers she could take her laptop to a local computer repair shop for a one-time fix, install anti-virus and security software for a one-time fix, or invest in advanced computer security software that protects her laptop for the long run.
How to tailor your marketing strategies for the consideration stage
At this stage, it's essential to highlight how your products or services specifically solve your target audience's problems and communicate this effectively in your marketing messages.
For example, you could run a targeted social media advertising campaign promoting the benefits of using your products and services to alleviate consumers' pain points.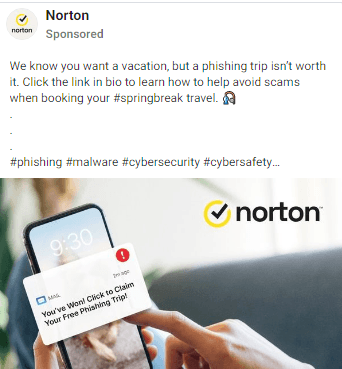 You can also create more custom content, such as downloadable guides, "how-to" videos, and long-form articles to showcase the actions consumers can take to solve their problems.
Customer journey stage #3: Decision
The last stage of the customer journey is the decision stage. When potential customers are in the decision stage, they fully commit to one solution or method to solve their problem. In this stage, consumers start to narrow down their list of options to find the right product or service.
Ultimately, the consumer will decide on one company, product, or service and will make a purchase to become a customer.
Customer journey decision stage example
Sally decided to invest in advanced computer security software to remove the virus from her laptop and keep it safe from future viruses in the long term.
After researching several companies that provide this service, she finally settled on one business that met her needs and stood out from the rest and purchased their services.
How to tailor your marketing strategies for the decision stage
It's essential to highlight how your business stands out from your competitors and the benefits your company offers.
You'll want to ensure your service and product pages are optimized with effective web copy and eye-catching images to capture consumers' attention and encourage them to convert. Be sure to highlight the benefits of your products and services and how they can solve your audience's problems.
You can also analyze your competitors to better understand the marketing tactics they use and how you can fill in any gaps they're missing.
Pro tip: Do you want to spy on your competitors, analyze essential audience data, and more? Then look no further than MarketingCloudFX, our industry-leading proprietary marketing software.
MarketingCloudFX can help you conduct competitor analysis, analyze the performance of your current marketing strategies, provide suggestions for improvements, and much more to help you earn the highest possible return on investment (ROI) for your business.
Seamlessly tailor your marketing strategies to your customer journey stages with WebFX
If you're ready to tailor your marketing strategies to your customers' journey with little work on your part, WebFX can help!
When you partner with WebFX, you'll have access to an award-winning team of over 500 digital marketing experts. Our team can take care of developing, implementing, and managing strategies that target your potential customers' during each stage of their journey.
We've already helped businesses just like yours drive over $3 billion in revenue in the past few years. And we can help your company achieve amazing results too.
Get ahead of your competitors today with our top-tier digital marketing services. Chat with one of our strategists today by calling 888-601-5359 or contact us online to talk to us about the needs and goals of your business. We can't wait to help your company grow!
How is your website's SEO?
Use our free tool to get your score calculated in under 60 seconds.
Get posts by email
Join 200,000 marketing managers and subscribe to Revenue Weekly!
"*" indicates required fields
WebFX Careers
Join our mission to provide industry-leading digital marketing services to businesses around the globe - all while building your personal knowledge and growing as an individual.