Writing an ad can be a tricky business. With ads, you have limited space and words to impact your reader. You may find that advertising in a digital environment is even more difficult because people can quickly become distracted and click away.
This guide for how to write an ad will help you write a killer advertisement that draws leads to your site. If you're new to the process of creating ads and you aren't quite sure where to begin, you will find tips and tricks here.
If you'd like to continue expanding your marketing skills, subscribe to Revenue Weekly to get the latest business news and exclusive tips for driving revenue.
Don't miss our Marketing Manager Insider emails!
Join 200,000 smart marketers and get the month's hottest marketing news and insights delivered straight to your inbox!
Enter your email below:
"*" indicates required fields
(Don't worry, we'll never share your information!)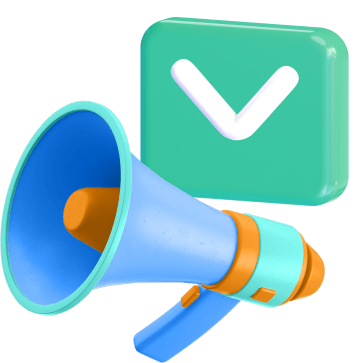 How to write an ad in 5 easy steps
Here's how to write an ad in five easy steps:
1. Research your audience
The first step in our guide for how to write an advertisement for your business is to research your audience.
Audience research is an excellent place to begin with any marketing effort. Even if you already have an idea of the people who generally buy your goods and services, making a conscious effort to record these insights will help you learn how to write ad copy.

In your marketing campaign, you want to focus on your target audience — the people most likely to buy from you.
For example, if you sell a service for homeowners, college students are not your target market because most of them do not own homes. Instead, you want to concentrate your marketing efforts on a more relevant demographic, like newly married couples.
You can also learn about your target audience to improve your advertising. Beyond considering demographics, think about hobbies, interests, and buying decisions your current customers make.
With this information, you can begin to picture a specific buyer. You can envision the language they might respond to, the pictures or keywords that will get their attention, and more. Now, you can start writing an ad with that customer in mind.
2. Choose an ad platform
The second step in our guide for how to write an advertisement for your business is to choose an ad platform.
After researching your audience, you can select an ad platform to suit that audience. Many pay-per-click advertising (PPC) platforms are available, and each one works well for different needs.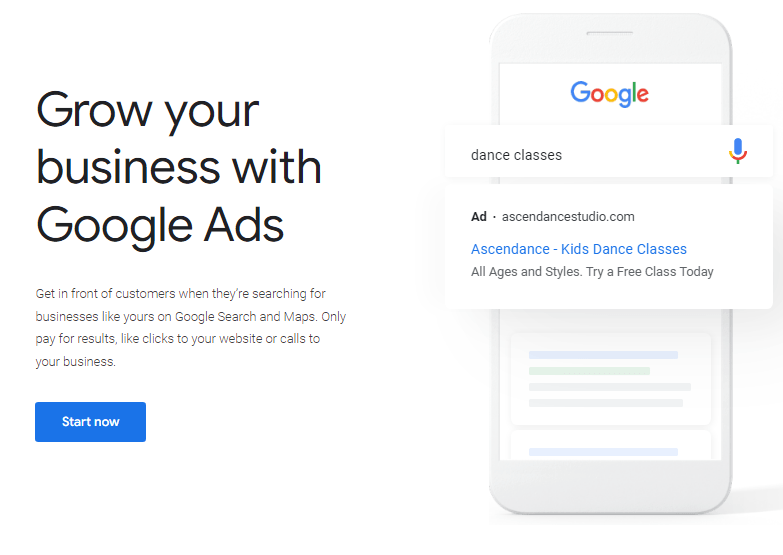 Your audience research will come in handy when choosing an ad platform because some options appeal to different demographics. For example, Pinterest targets a specific demographic of middle to upper-class women.
You can also select an ad platform based on costs and estimated return on investment (ROI). Your budget may impact which route you choose.
Ultimately, you may want to use multiple ad platforms and create ads specific to each. You can learn which ads work best for your target audience and enable you to reach a broader group than you would with only one ad format.
3. Create a fitting ad
After you've done background research to determine your target audience and the ad platform that will work best for you, it's time to start crafting an ad. Ads contain limited space, so every word and tweak you make matters.
You might consider scanning some ad copy examples before you start writing to get an idea of what's out there.

Beyond that, keep these key elements in mind:
Strong headline: You can use the headline of your ad to grab your audience's attention. As such, it should include your top keyword and stress how it can benefit the reader.
Emotional words: With limited space, every word you use should impact viewers. Add specific words to your ads to make readers feel excited, inspired, or trusting.
Symbols: Your ad copy can extend beyond the 26 letters in the alphabet. Symbols will set you apart from other advertisers by adding visual interest. Even a character like a trademark might catch someone's eye.
Benefits not features: The product you sell might have the best speed, efficiency, and quality on the market, but readers should see a clear benefit. For example, show your viewers that the high speed of your product will free them to do other tasks.
Short sentences: With limited ad space, you need to make every word count. While you might be capable of talking about your product or service for hours, you should limit descriptions to short sentences in your advertising, eliminating unnecessary words.
Call-to-action: The point of ads is to gain customers, so your marketing should give a clear path to the next step in the buying process, like "shop our selection" or "contact us for service." When you create an effective call-to-action (CTA), ad viewers will more likely take the action you suggest.
4. Test several varieties on one platform
Once you've created an ad that fits your audience and platform and contains the necessary elements, you should perform split tests to determine the best ad to use.
You do this by first creating several varieties of your ad. In each version, tweak the ads to make them slightly different. You might change the color scheme, add a different CTA, change the header text, and more, but you should only adjust one element at a time.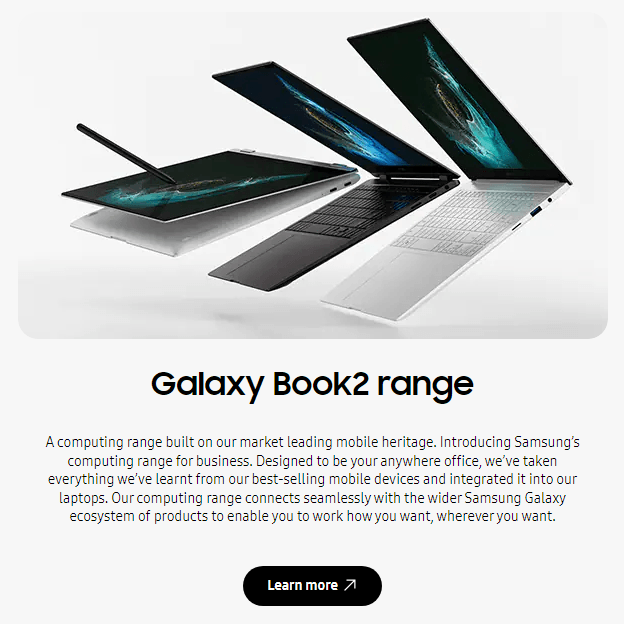 Make minor tweaks and circulate the ads simultaneously. If one ad performs significantly better, you may decide to drop one variety and use the better-performing ad.
As you test and tweak, note the elements you change and how these impact performance. These notes will help you in future advertising campaigns.
5. Adjust based on performance on several platforms
You may also test multiple ad formats on a variety of platforms. As you do so, you can continue to tweak your ads over time.
If an ad generates more clicks and conversions in a particular color scheme, then keep that design and change the CTA. If the changed CTA improves the ad's performance more, keep the new CTA and tweak something else.

Throughout the process, you want to monitor the metrics rather than rely on gut feelings. You will gain valuable insights by monitoring key performance indicators (KPIs) for each ad variety you create.
Time to Level Up Your Sales
Our long list of services helps you grow every aspect of your business with marketing strategies that are proven to increase bottom-line metrics like revenue and conversions.
In the past 5 years, we've managed more than 12.9 MILLION transactions across our client base.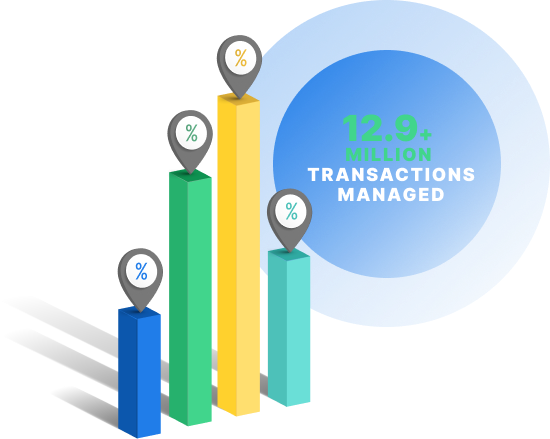 Write compelling advertisements with WebFX
If you are trying to improve your ad strategy, there are many factors to consider, and you may not even know where to begin. At WebFX, we are here to help. Our 25 years of experience providing digital marketing services enables us to deliver measurable results and help you achieve your business goals.
Want to create PPC ads with a management services from WebFX? Contact us online or call us at 888-601-5359 to learn more about our services and how we help you drive results with PPC advertisements.
WebFX Careers
Join our mission to provide industry-leading digital marketing services to businesses around the globe - all while building your personal knowledge and growing as an individual.