Every writer knows how fickle inspiration can be, but when you need to craft fresh ad copy, you can't wait on the muse to strike. Fortunately, sometimes a few ad copy examples will get the creative wheels turning.
To help ignite that creative spark, I've curated various examples of ad copy across formats. Keep reading for nine advertising tactics you can employ and examples of each you can use for inspiration!
Jump directly to an example for a particular tactic, or read through them all for a well-rounded source of inspiration:
And while you're here, do you want more digital advertising tips? Check out the blog post to learn ways you can elevate your advertising strategy!
Address your audience's pain points
The first advertising campaign strategy you might want to employ is addressing your audience's pain points. This tactic is effective because people want to use products or services that solve a problem for them. The more quickly they see it benefits them, the more likely they'll purchase it.
For inspiration to use this tactic, check out these ad copywriting examples:
Google search ad copy example

This ad for a Shibumi beach umbrella shows that the company understands — and can solve — a considerable problem their target audience has. In the headline, the company states that their shade "won't break in high winds."
They contextualize this benefit by painting a picture of the problem in the description — "Stop Chasing Umbrellas Down The Beach." Overall, the ad draws attention by emphasizing a pain point in the headline, then elaborating on it in the supporting copy.
YouTube display ad copy example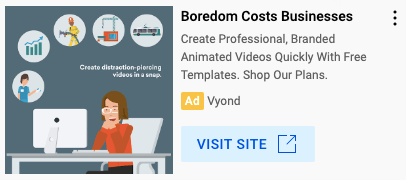 In this display ad, Vyond uses a short, snappy headline that grabs their target audience's attention — "Boredom costs businesses." It has a nice ring to it, and in only three words, the ad establishes the problem and stakes businesses face.
For businesses to turn a profit, they need to engage their audience. In the copy below the headline, Vyond describes how their platform can help.
TikTok ad copy example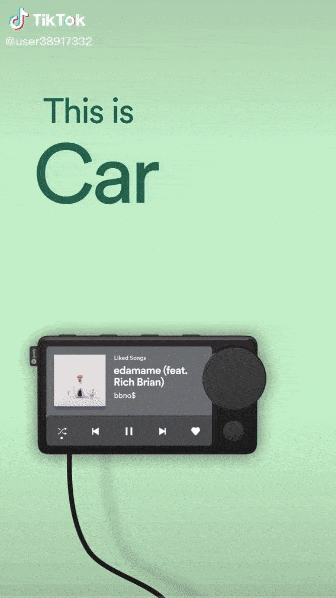 Spotify knows their audience well — which they prove with ads like this TikTok video. Many Spotify users prefer to listen to their playlists instead of the radio while driving.
This TikTok ad copy tells a quick story that establishes a problem these listeners might run into — while multi-functional, phones are not designed for playing music in the car. But Spotify's Car Thing is.
They wrap up the story by stating this product's primary benefit over phones — "No more toggling between apps."
Emphasize your unique positioning
The next ad copy examples pull upon the brand's unique positioning. In a competitive digital space, you need to set your offering apart from the competition. If you have a solid unique selling proposition (USP), you can use it to sell your product or service through your ad copy.
See how Overstock and Gatorade use this copywriting strategy:
Google search ad copy example

Overstock has positioned themselves as a place to buy furniture at a discounted price, which they emphasize in this search ad. The headline plainly states, "70% Off Thousands of Items," appealing to the cost-savings benefit and the variety of options they offer.
They elaborate on the cost-savings benefit in the description with phrases like "Free Shipping" and "Great Deals on Quality Home Products."
This ad copywriting example shows that you can snag a reader's attention with straightforward language if you have an appealing USP that people associate with your brand.
Bonus Read: Copywriting vs. Content Writing
Instagram Story ad copy example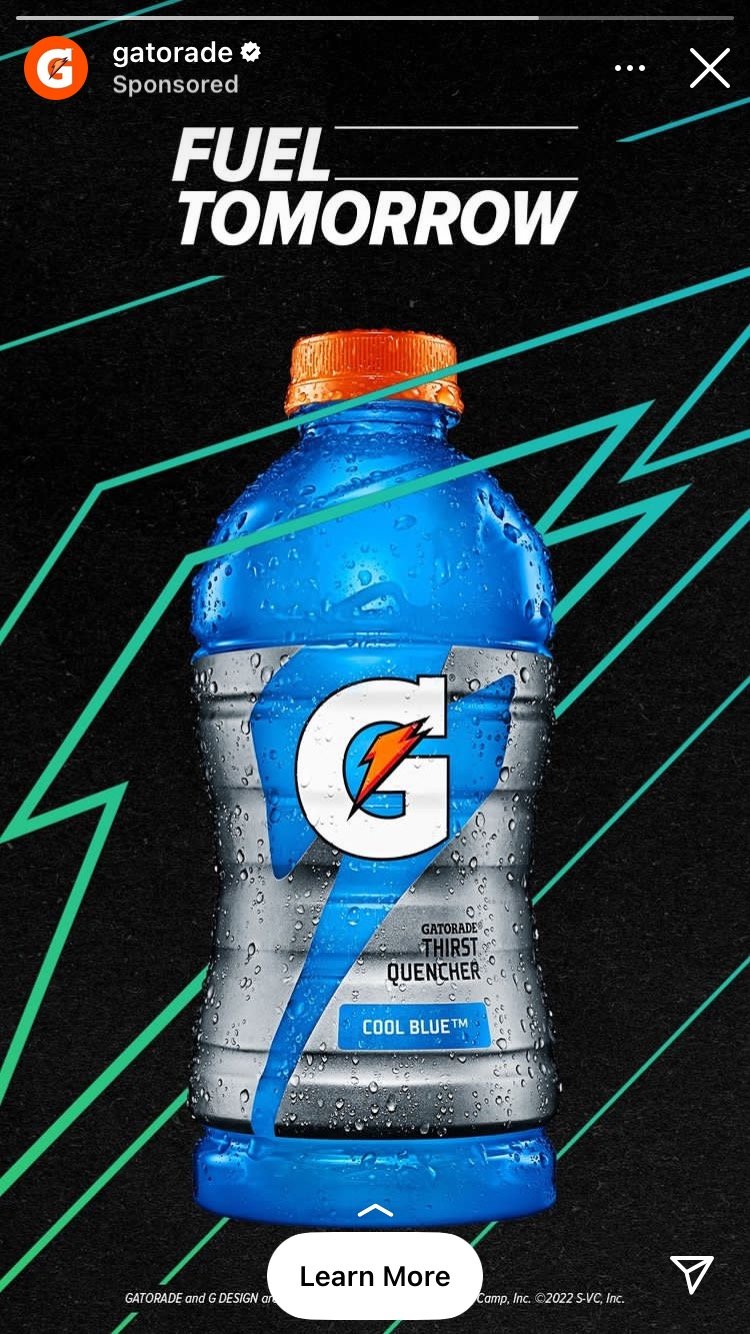 For a super simple example, look at this Gatorade ad. The primary copy only includes two words, "Fuel Tomorrow," along with the call-to-action (CTA) to learn more.
Because Gatorade is a well-known and well-positioned energy drink, this simple tagline is all the brand needs to remind users of their USP and encourage a swipe up.
State a specific benefit users will receive
While most ad copy informs its audience of a product benefit, you might have a limited-time discount or similar promotion that describes more precisely what your audience can gain from your product or service.
Check out these two examples of this type of ad copy in action:
YouTube display ad copy example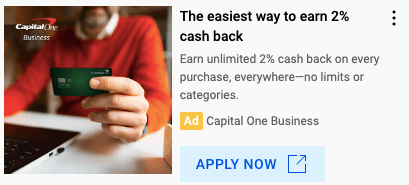 This Capital One display ad focuses on the credit card's 2% cash back benefit. The headline positions their card as "The easiest way to earn 2% cash back." The copy below reiterates the benefit with details about how and where their users earn this cash back.
The copy in this ad is simple, cuts straight to the point, and keeps the focus explicitly on a singular benefit that appeals to Capital One's audience.
Instagram in-feed ad copy example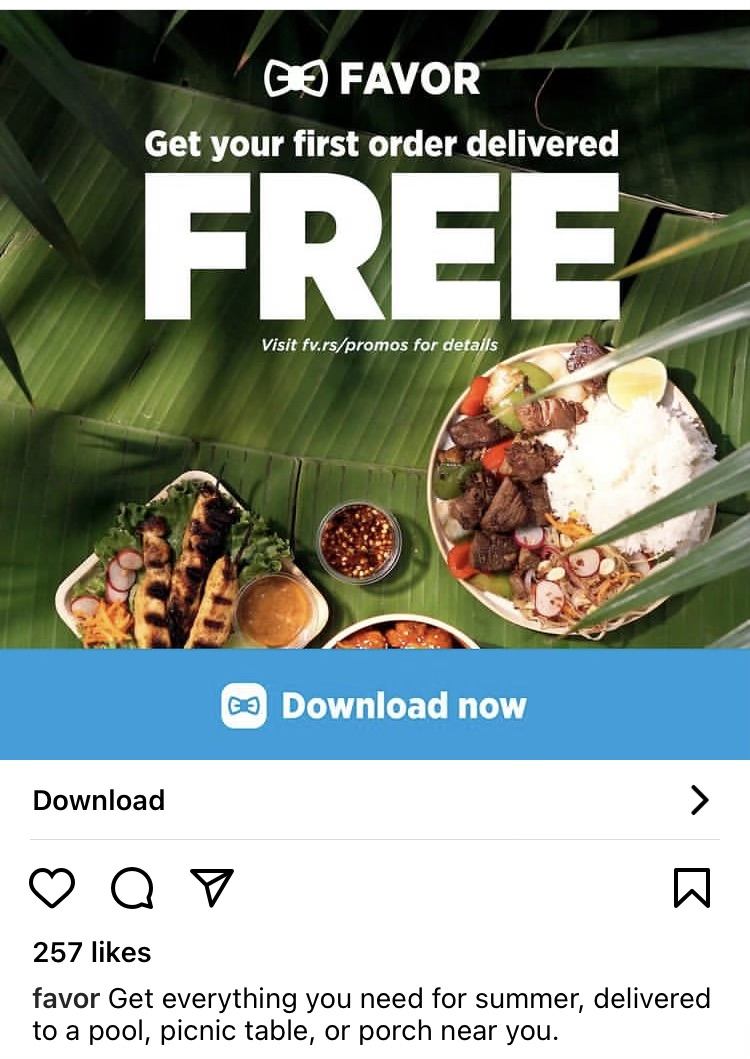 The copy on this Instagram ad from Favor uses bold, large text to emphasize an ever-appealing word — "Free." The style of this text helps snag the audience's attention as they scroll.
Once they've paused, they'll see that Favor offers a specific benefit — "Get your first order delivered free."
The brand also appeals to their audience by positioning this benefit for the summer season. They use the caption to give specific ways their audience could use this free delivery — at "a pool, picnic table, or porch near you."
The imagery in the caption helps the audience picture themselves using the offering and benefitting from it.
Appeal to your audience's sense of self
Your audience values certain characteristics about themselves. They might hold a specific set of dreams or see themselves in a particular way. Show how your offering aligns with this sense of self or helps them realize these dreams.
Two brands that use this tactic well are Wondrium and Closet Factory:
Google search ad copy example
Wondrium is a video subscription service that positions itself as a hub for learning. They target people who consider themselves lifelong learners, which shines through in this search ad copy.
The headline calls the platform "An Intellectual's Dream," appealing to readers who pride themselves on their intellect and curiosity.
The description explains why the platform is a dream for intellectuals by describing its extensive videos, covering "anything you've ever wondered about." Their language aligns with their branding and appeals to their target audience's sense of self.
YouTube display ad copy example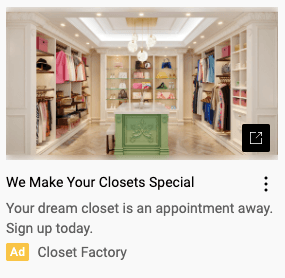 On the flip side, this YouTube display ad from Closet Factory attracts people with a specific goal. They're targeting an audience who have a "dream closet" they want to see come to fruition.
The ad copy is simple but appeals to the reader's desires through the promises, "We Make Your Closets Special" and "Your dream closet is an appointment away."
Let your competitive side shine
While focusing on your customers creates ample copywriting opportunities, you also want to show your customers how you're better than the competition.
Competitive ad copy examples might implicitly or explicitly draw this comparison, but they're not afraid to fight a little harder to convince customers to choose their company over the competition.
Google search ad copy example

This Grubhub search ad appeared in a search for UberEats — a keyword targeting strategy that requires some competitive comparison. But this example of advertising copy takes a more implicit stance toward the comparison.
They use "uber" as a descriptor, which subtly suggests to readers that, while UberEats might promise "uber-fast" delivery, Grubhub does, too.
Email copy example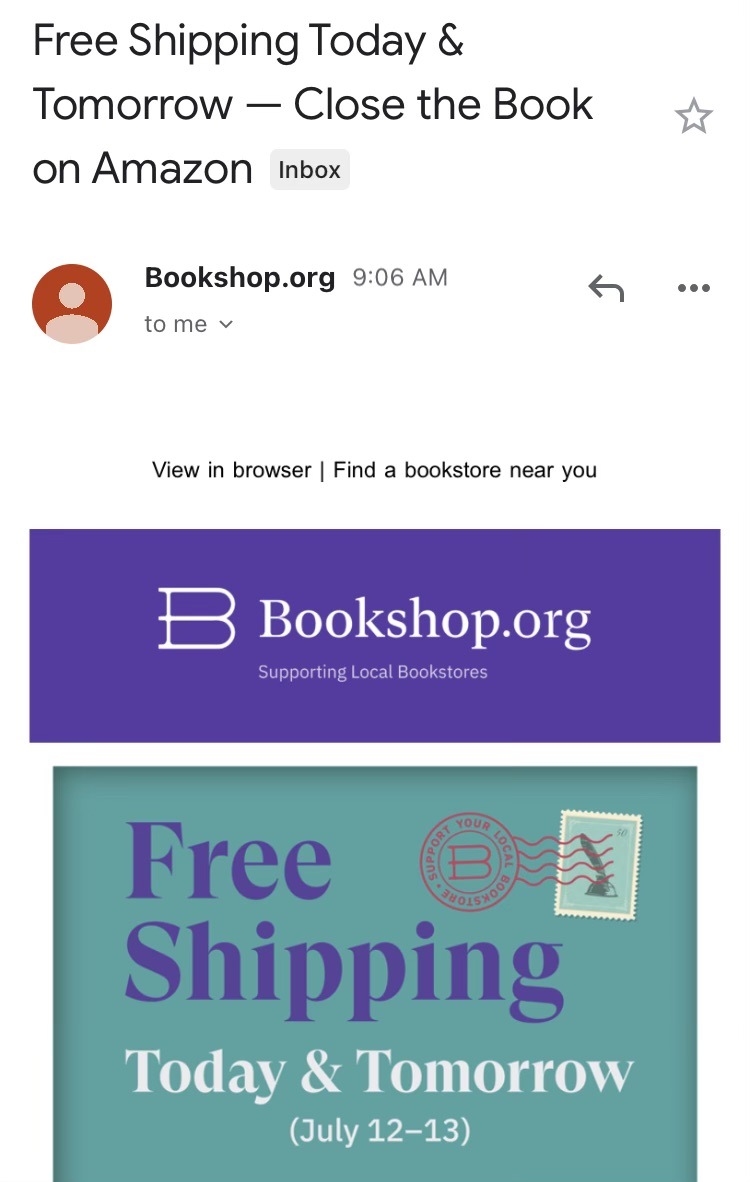 Though email copy is not an ad in the most technical sense, you still need to craft compelling marketing copy for your email subscribers. And Bookshop.org provides an excellent example of overtly competitive copy.
The company sent this email on Prime Day, and they explicitly called their subscribers to choose them over Amazon, their number one competitor.
Because the site was created to funnel revenue back to local bookshops versus Amazon, this overt messaging works well with their positioning and target audience.
These ad copywriting examples also show how to use context, such as the timing or search query, to position your ads against the competition.
Emphasize trust signals
Some industries require a more involved decision-making process. When your customers must invest a lot of time, money, or trust when buying your product or service, you might help them by including trust signals in your advertising copy.
Trust signals could include testimonials, statistics, noteworthy clients, and more. To see this copywriting tactic in action, check out this example of advertising copy from Shopify:
YouTube display ad copy example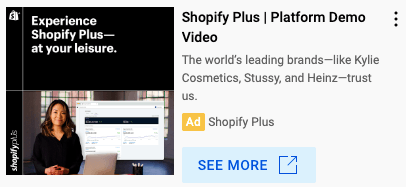 Here, Shopify lists noteworthy clients to show their audience they can trust the Shopify Plus platform. They tell their audience plainly, "The world's leading brands—like Kylie Cosmetics, Stussy, and Heinz—trust us."
Showcase a new product through a demonstration
If you're advertising a new product, sometimes a simple demonstration goes a long way. When you show your audience what your product can do or how they can use it, you've helped them visualize using it for themselves, kickstarting the decision-making process.
For lower-involvement purchases, this demo could prompt them to complete the purchase! But even for higher-involvement products or services, a demonstration can be an invaluable method to ignite their consideration.
To see a few ways you can use a product demo in your ads, check out these examples:
Website pop-up ad copy example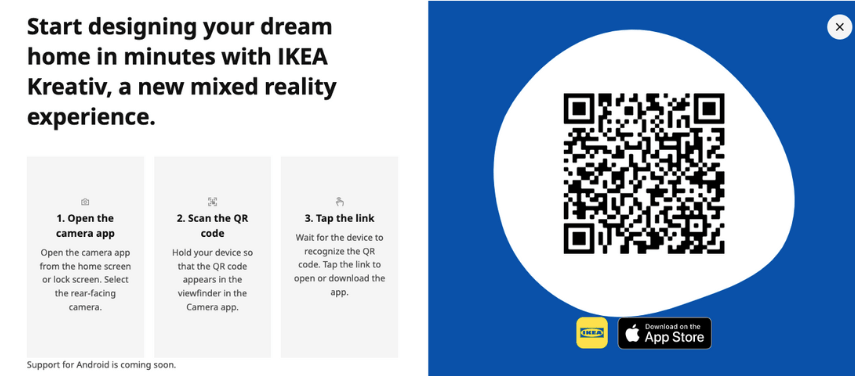 IKEA deploys this pop-up ad to advertise their mixed reality app. They start the ad by telling viewers what they can do with the app — "Start designing your dream home in minutes" — and briefly describing the app — "a new mixed reality experience."
Because I accessed this pop-up ad on a desktop computer, the furniture store included a QR code to make it easy for me to download the app on my phone. The ad copy also describes easy-to-follow step-by-step instructions to use the QR code.
Tiktok ad copy example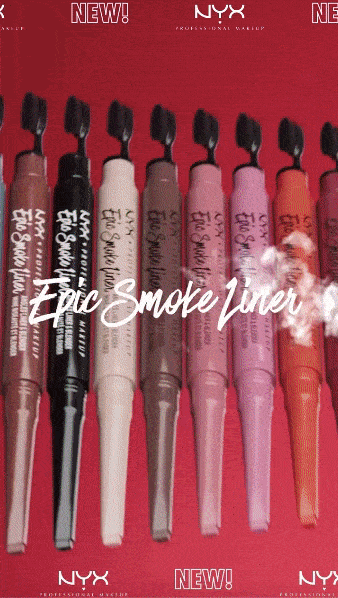 In this TikTok ad, NYX demonstrates a new product that combines eyeliner and a blender brush to help users achieve a particular makeup style. To showcase the simplicity of using the dual-ended liner, the brand includes short clips of someone using both ends.
They complement these clips with copy that briefly describes the two easy steps, emphasizing the ease of use. The caption reiterates the simplicity by telling viewers to "Get an instant lifted smokey eye in 2 quick steps with the all NEW Epic Smoke Liner!"
The rest of the video copy is straightforward, only stating the product's name and describing it as a "dual-ended liner + blender brush." With this copy, NYX shows that simple can be better if you take the right approach.
Use a relational messaging approach
Show your audience you care about them by using your advertising copy to let them know you've been listening to their suggestions. A relational approach helps capture your audience's attention while they're busy scrolling, and it reinforces the brand relationship.
For a few ways you might use this strategy, check out these examples of ad copy:
Instagram Stories ad copy example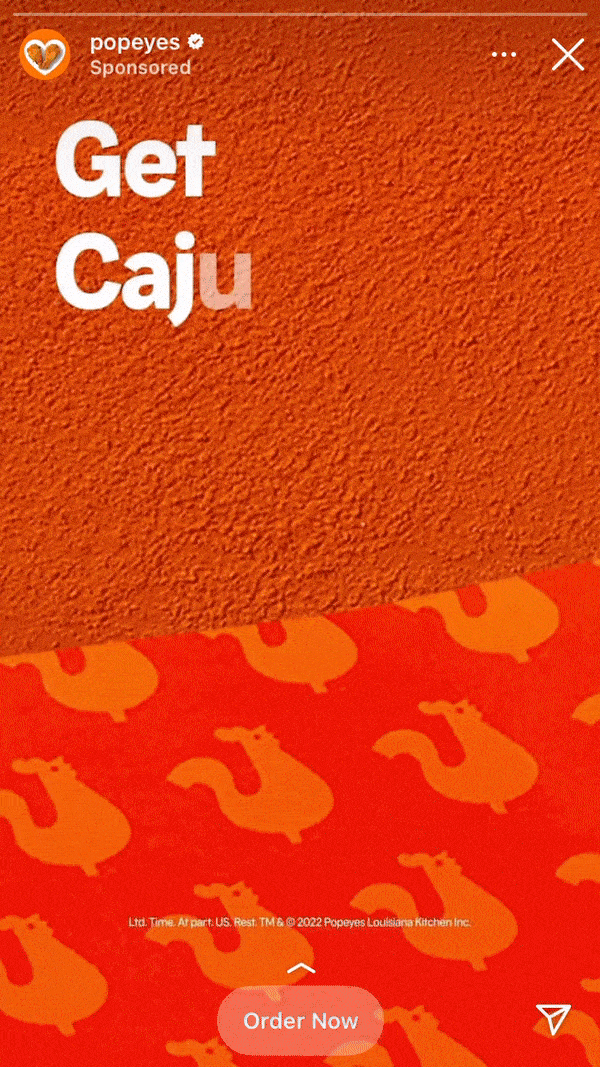 While users scroll through social media, you have a short period to catch people's attention enough that they stop scrolling. Popeyes uses relational messaging at its finest to accomplish that. They kick off their Instagram Stories ad by stating, "The side you love is back."
For Popeyes fans, this simple sentence gets them wondering which side it is — a question the brand quickly answers with an image. They end the ad with another simple sentence that serves as a CTA and names the side, "Get Cajun Rice in stores now."
TikTok ad copy example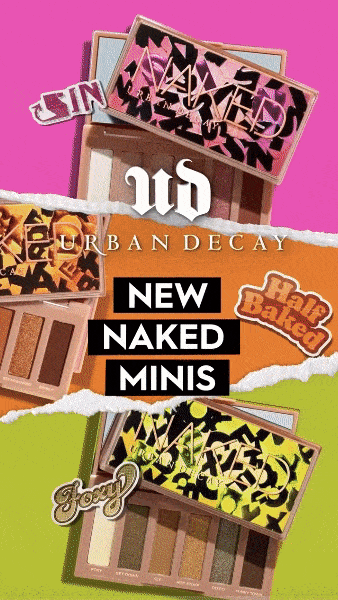 Similarly, Urban Decay encourages people to stop scrolling by opening with the lines, "You asked. We listened." Long-time brand fans will want to watch long enough to see what this new offering is and how it answers a customer's request.
In the following clip, the brand reveals the answer with the simple line, "inspired by favorite naked shades."
The rest of the copy is simple and uses strong adjectives to describe the various shades quickly but powerfully without slowing down the video for people to read long-winded descriptions.
Make your audience laugh
No list of ad copy examples would be complete without mentioning humor as a potent messaging tactic. Especially when advertising on social media, people love to laugh. If the approach aligns with your brand, audience, and topic, consider taking some inspiration from these funny ads:
Instagram in-feed ad copy examples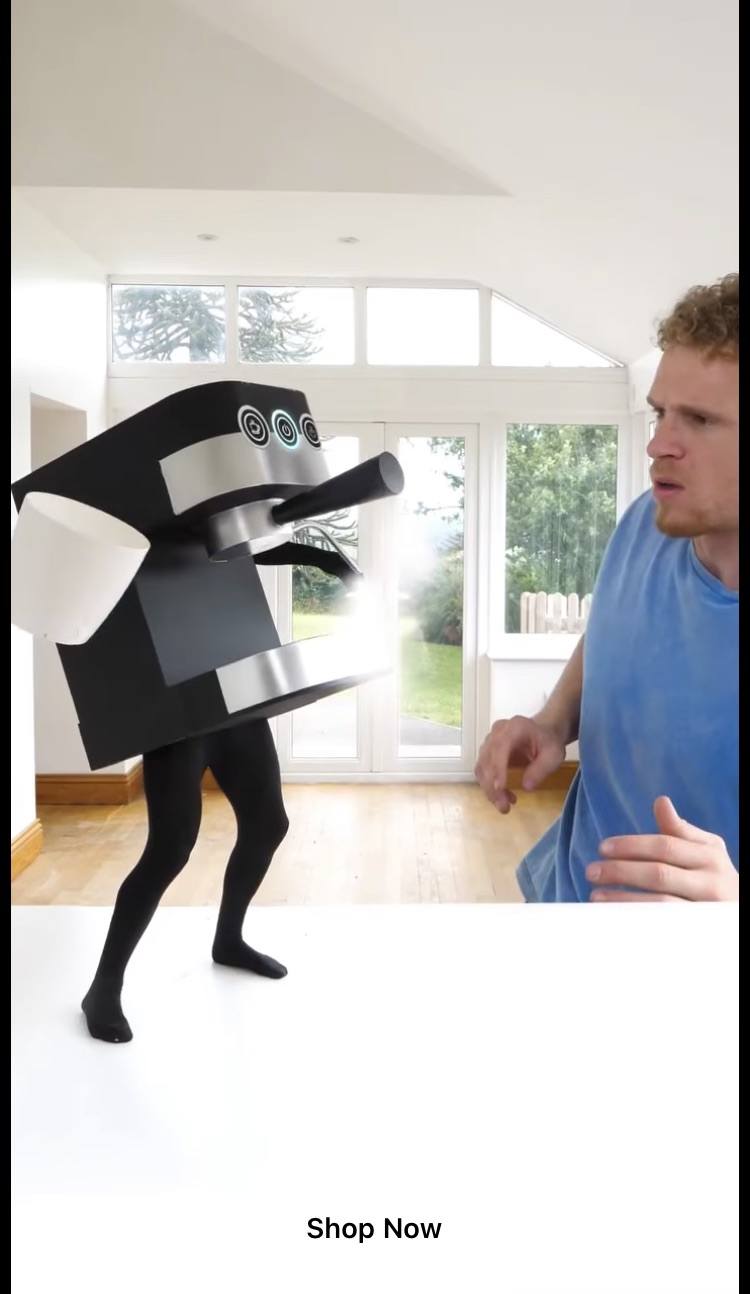 Amazon knows how to write engaging ads that capture users' attention. This Prime Day ad on Instagram depicts a coffee machine that grows legs and starts talking!
It says, "I'm the talking machine you left in your Amazon cart and never got around to buying." But good news: "Prime Day's coming up and I'm on sale, so you better be quick."
The ad copy is lighthearted and humorous, relating to a scenario many Amazon users likely find themselves in — perpetually leaving items in their cart. But the copy also creates a sense of urgency through the limited-time nature of Prime Day.
The caption adds to the lighthearted fun by using a relevant pun — "There's a latte to look forward to on Prime Day."
The ad doesn't take itself too seriously but engages users and reminds them of Amazon's huge annual event.
This Instagram ad copy uses a popular meme format and keeps it simple to show the joyful experience of eating a Papa Johns pizza. The kids in this ad might have been "hangry," but "after a bite of Papa Johns Epic Pepperoni-Stuffed Crust Pizza," they're relaxed and dancing it out.
Meet WebFX:
Your world-class, tech-enabled marketing agency with over 1.6 million hours of combined expertise.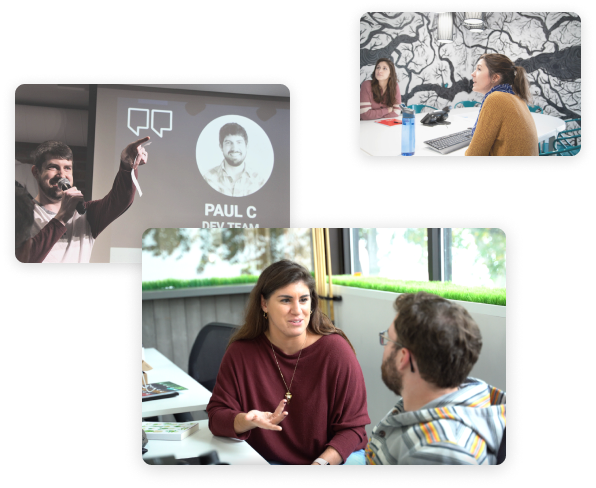 Read these ad copy examples and still at a loss for words?
Writing engaging ad copy is challenging. If you'd rather save yourself the time spent constantly searching for more inspiration, consider partnering with the copywriting experts at WebFX.
We know how to create compelling digital ads that align with your business goals and target audience to drive bottom-line results. Our marketing campaigns have driven over 7.8 million leads and $3 billion in revenue for our clients.
Whether you want to advertise on social media, through Google Ads, or elsewhere, we offer comprehensive digital advertising services to suit your needs.
Call us at 888-601-5359 or request a free proposal to learn more!
WebFX Careers
Join our mission to provide industry-leading digital marketing services to businesses around the globe - all while building your personal knowledge and growing as an individual.