As technology advances, the most successful advertising forms evolve to meet consumers' changing demands and interests. Today, video advertising is at an all-time high and quickly becoming one of the most effective digital marketing promotional tools.
Video has an online usage reach of more than 90%, and the total number of digital video viewers is growing each year. The rise of apps such as Vimeo OTT makes it easier than ever for businesses to jump on the video marketing bandwagon and start creating video content to reach new audiences.
Before diving into the details of Vimeo OTT and how to use it to support your business, consider subscribing to Revenue Weekly for timely updates on the latest trends in digital marketing.
Time to Level Up Your Sales
Our long list of services helps you grow every aspect of your business with marketing strategies that are proven to increase bottom-line metrics like revenue and conversions.
In the past 5 years, we've managed more than 12.9 MILLION transactions across our client base.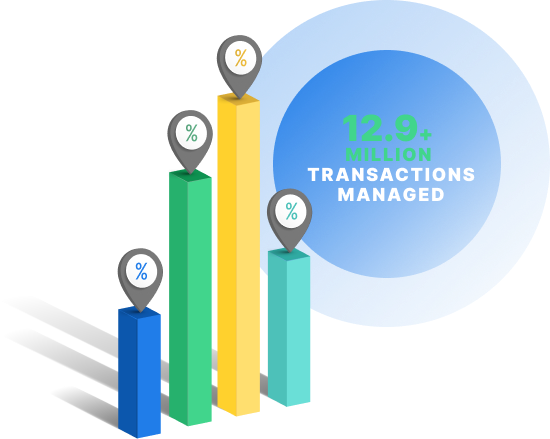 What is Vimeo OTT?
Vimeo is a free video-sharing platform that launched in 2004 and has since grown to host well over 230 million users. Vimeo lets you upload creative content for others to enjoy or learn from, with the ability to watch, like, share, and comment on others' videos.
Vimeo over-the-top (OTT) is a separate, paid platform that lets you start a subscription service with the tools and technology you need to launch a sustainable business. With Vimeo OTT, you can channel your creative content and turn it into a viable career.

Using Vimeo OTT lets you start a subscription service on any online streaming platform, including:
iOS
Android
Apple TV
Xbox One
Roku
Android TV
Amazon Fire
While Vimeo gives all users open access to view content, Vimeo OTT allows you to monetize your content and gain revenue through subscriptions or purchases.
How does Vimeo OTT work?
Vimeo OTT is a white-label platform, meaning your brand is the focus of the platform — and Vimeo's branding is not! You can customize your channel to align with your branding standards and match your content for a cohesive, professional look and user experience.
Once you upload your content, you have two primary ways to grant users access to your videos:
Subscription: Your customers can pay a monthly or yearly fee in exchange for unlimited access to collections of your branded video content. You can customize your monthly and annual subscription prices, as well as set lengths for free trials.
Purchase or rental: When you upload and arrange your videos as "products," you can set a purchase price, a rental price, or both. Rentals give customers 72-hour access to the collection of videos in the product, while purchases give consumers access to all the videos within the product package forever for downloading or streaming.
Creators do have the option to set their products as "streaming-only," disabling downloading. You can also offer discounted or free access to your videos by using tools such as Screeners or Coupons.
Benefits of Vimeo OTT
Vimeo OTT is an exciting resource for businesses looking to expand their reach and develop a loyal audience. With Vimeo OTT, you can focus on creating content while the platform makes it easy to grow your business and your following.
Vimeo OTT allows you to easily:
Create and publish content: Publish new videos or metadata in just seconds.
Use customized features: Customize your apps, website, and checkout page.
Track growth statistics: Monitor your subscriber growth in real time.
Design a smooth user experience: Give your audience a custom app consistent with your established branding.
Access customer data: Own and view customer data in one convenient content management system (CMS).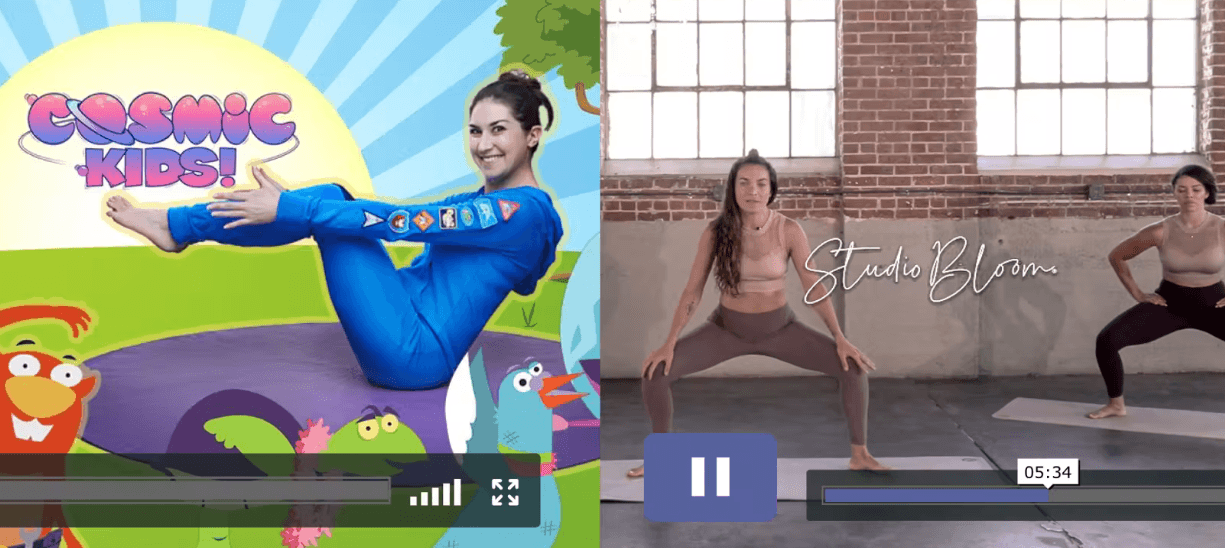 Should you use Vimeo OTT?
Determining if Vimeo OTT is right for your business can impact your marketing strategy. Consider the following factors before deciding to launch your own subscription network through Vimeo OTT:
Your current content library: Launching a Vimeo OTT channel and packaging your videos will be much easier if you already have an extensive collection of content.
Your established audience: If you have an existing audience from YouTube or another channel, guiding your followers to Vimeo after you make the switch can help kick start your new network.
Your niche: Cultivating unique content that appeals to a specific, niche group of people can help you develop more loyal fans and get your business to take off.
Your long-term plan for content release: For the best chance of success, your business needs a consistent and steady flow of new releases to keep your audience engaged.
How much does Vimeo OTT cost?
You can choose between three Vimeo OTT packages to get started with your subscription platform:
Starter: The starter package gives you access to all of the basic features and includes bandwidth on a pay-as-you-go agreement for $1 per subscriber per month.
Growth: The growth package is the most popular and gives you a range of extended features starting at $500 per month plus $1 per subscriber per month. Get access to everything included with Starter, plus bonuses like unlimited live events, livestream analytics, live pay-per-view, 60TB bandwidth, and much more.
Enterprise: The enterprise option gives you access to advanced features and support for scaling your business with a customized service plan. You can receive everything included with Growth plus features like free migration services, API and SDK support, 24/7 Live Linear Channel, and more.
Get expert Vimeo OTT guidance from the professionals at WebFX
Get the most out of your Vimeo OTT subscription with help from the award-winning experts at WebFX. We provide a team of digital marketing professionals experienced in branding, content creation, SEO best practices, and so much more!
At WebFX, our team of creatives will help you further your brand with custom-created content designed to appeal to your target audience for optimal results.
Check out our OTT and Connected TV services, and get your free quote today!
WebFX Careers
Join our mission to provide industry-leading digital marketing services to businesses around the globe - all while building your personal knowledge and growing as an individual.