What Is OTT Advertising? Ultimate Guide to Over-the-Top Ads
If you've ever binged your favorite show on Netflix or watched videos on YouTube, you've experienced over-the-top (OTT) video content. With more households switching from cable to TV streaming services, marketers have an exciting opportunity to promote their brand with OTT advertising. But what is OTT advertising, and how does it work?
In this guide, we'll cover the ins and outs of OTT advertising and answer some common questions, including:
So, just keep reading to learn more!
And if you want to learn even more about OTT advertising, our award-winning team can help! Sign up for our newsletter, Revenue Weekly, to get the latest OTT advertising tips and tricks sent straight to your inbox for free!
For digital marketing advice on the regular, subscribe to the email that more than 200,000 other marketers trust:
Revenue Weekly.
Sign Up Today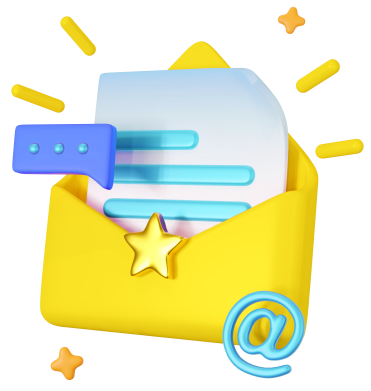 What is OTT advertising?
OTT advertising, or over-the-top advertising, is a form of online advertising that takes place on video streaming services and devices, like YouTube, Hulu, or Amazon Fire TV stick. With OTT advertising, you can promote your products and services to your target audience who watches content over the Internet instead of satellite or cable TV.
How does OTT advertising work?
So, how does OTT advertising work, exactly?
Video streaming services enable users to watch videos, movies, TV shows, and more for free or by paying a subscription fee. Many of these platforms allow advertisers to promote their products and services to people who use the platform.
When you invest in OTT ads, your ad will display when a user watches content on a video streaming platform. You can choose to promote your brand with a video ad, display ad, and much more.
For example, your ad can display as a short 15-second video during a commercial break or before a video.
With the right advertising strategy for your business, you can use OTT ads to increase your brand awareness and reach more members of your target audience on popular streaming platforms to boost your sales and revenue.
3 key benefits of OTT advertising
So, now that you know the basics of OTT ads and how they work, you might be wondering how exactly they can benefit your business.
Check out three significant benefits of OTT advertising below:
1. Reach your ideal customers
With OTT ads, you can take advantage of audience targeting features to ensure that your ads reach the users who are most interested in your products and services.
For example, you can target specific users based on their:
Age
Gender
Interests
Purchasing history
And more!
That means you can reach your ideal customers who are most likely to make a purchase, resulting in more high-quality leads and conversions for your business.
2. Measure your results with ease
With traditional TV advertising, it's nearly impossible to measure the results of your campaign. But with OTT advertising, you can easily view essential data and metrics about your campaign to analyze how well it's performing.
As a result, you can see which strategies, ad types, and platforms drive the best results for your business. You can then optimize and improve your campaign to earn the highest possible return on investment (ROI) for your efforts.
That means you won't have to worry about wasting your time and resources on strategies that don't drive the best results for your business.
3. Create personalized marketing messages
Creating personalized marketing messages that resonate with your target audience is the key to unlocking more clicks and conversions for your company. You can create various ads that resonate with specific users with OTT advertising.
Some platforms, like Hulu, enable you to create binge ads that display when a user is binge-watching a TV series. With ads like this, you can appeal to the users' current actions, creating a more personalized experience that encourages more sales for your business.
Best OTT advertising platforms to boost your sales
Are you wondering which streaming platforms are the best for advertisers? Then check out these four best OTT advertising platforms below:
1. YouTube
YouTube is one of the most popular video streaming platforms in the world. Did you know that more than 40% of global shoppers purchase products and services they discover on YouTube?
With OTT statistics like that, advertising on YouTube is an excellent way to promote your brand and increase your sales.

YouTube offers several advertising options, including:
Display ads: Display ads appear next to a video, above the video suggestion list. Users can view these ads without disrupting their video.
Overlay ads: Overlay ads are pop-up advertisements that appear at the bottom of a video and usually contain links to your website. Users can also view these text ads without disrupting their video.
Skippable video ads: Skippable video ads play before, during, or after a video, and users can choose to skip them after a few seconds.
Non-skippable video ads: Non-skippable video ads can also play before, during, or after a video but cannot be skipped by users. They usually play for about 15-20 seconds.
Bumper ads: Bumper ads are short video ads that cannot be skipped. They usually play for about six seconds.
With various ad options to choose from, you can pick the ad type that best suits your business and marketing strategy and then watch your online visibility and sales grow.
2. Hulu
Hulu is another excellent OTT advertising platform. With Hulu, you can reach your target audience when they watch their favorite TV shows and movies.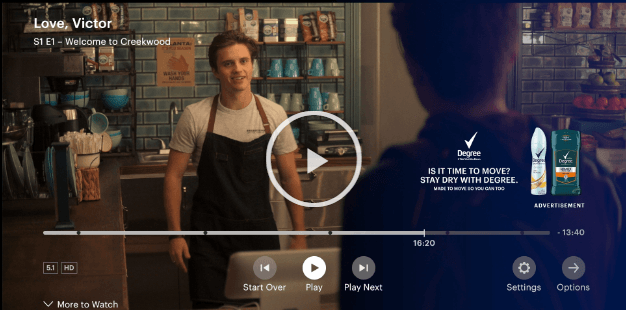 Hulu also features a variety of ad types to help you promote your products and services. A few examples include:
Commercial video ads: With commercial video ads, you can display a long-form video ad during one of Hulu's scheduled commercial breaks.
Pause ads: Pause ads appear when a user presses pause on their current video. Pause ads enable you to promote your brand in a format that doesn't disrupt the users' video.
Interactive living room ads: If you want to create an interactive advertisement that captures your audience's attention, Hulu's interactive living room ads are the way to go. Users can click and scroll through your ad to explore your latest products and services.
If you want to boost your brand awareness by advertising on popular OTT platforms, Hulu is an excellent choice for your business.
3. Facebook Watch
Facebook Watch enables users to browse and watch original shows, live streams, and popular videos in sports, entertainment, and more.
With over five billion active users on popular social media platforms like Facebook, Facebook Watch is an excellent advertising opportunity for businesses.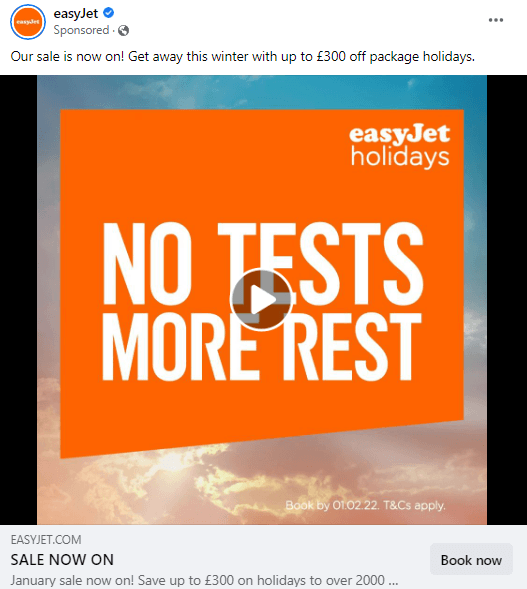 Facebook Watch enables you to promote your brand with:
In-stream video ads: In-stream video ads appear during a video on Facebook Watch. Usually, the first 15 seconds of your ad will play, and then the user can choose to skip back to their video.
Newsfeed video ads: Facebook's newsfeed video ads display in users' newsfeeds as they scroll through their updates.
If you want to reach more members of your target audience on social media, then investing in Facebook Watch ads could be an excellent option for your company.
4. TikTok
TikTok enables users to enjoy countless hours of entertainment watching and streaming videos, which is why it's a great OTT advertising platform.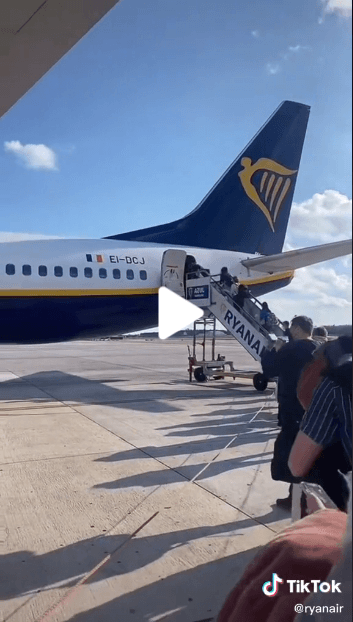 A few examples of ads you can create on TikTok include:
Video ads: TikTok's video ads can play for up to 60 seconds and appear in users' "for you" feed.
Image ads: Images ads enable you to feature an attention-grabbing image with text that appears in users' newsfeeds as they scroll through videos.
Carousel ads: Carousel ads can feature up to 10 images that users can click and scroll through. They also appear in users' newsfeeds.
Advertising on TikTok can help you create engaging advertisements that capture your audience's attention and encourages more clicks and sales for your company.
Time to Level Up Your Sales
Our long list of services helps you grow every aspect of your business with marketing strategies that are proven to increase bottom-line metrics like revenue and conversions.
In the past 5 years, we've managed more than 12.9 MILLION transactions across our client base.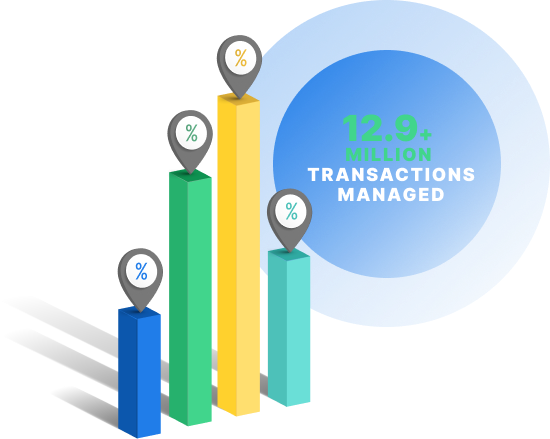 Drive more sales with award-winning OTT advertising services from WebFX
If you're ready to promote your products and services with OTT ads, WebFX can help!
With our OTT advertising services, you say goodbye to traditional TV advertising and say hello to data-driven ad campaigns with advanced audience targeting features.
At WebFX, our team of over 450 advertising experts can help you develop a campaign that advertises your products and services to your ideal customers across a range of popular streaming platforms.
Are you ready to level up your sales? Speak with one of our strategists by calling 888-601-5359 or contact us online to chat with us about the needs and goals of your business. We can't wait to help your company grow!