Adobe Illustrator is a versatile vector illustration application that's preferred by many professional artists and designers. Its robust and powerful set of tools coupled with its intuitive interface makes it the go-to app for vector work. Illustrator excels in allowing designers to craft stunning and realistic-looking 3D artwork.
In this collection, you will find 40 useful and informative tutorials and techniques on creating three-dimensional artworks in Adobe Illustrator.
1. Create an Open Book with Illustrator's 3D Extrude & Bevel Tool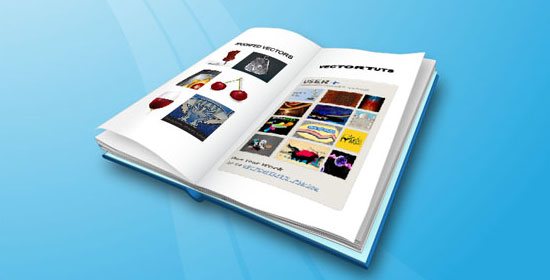 Learn a technique for illustrating a three-dimensional book by reading through this Adobe Illustrator tutorial.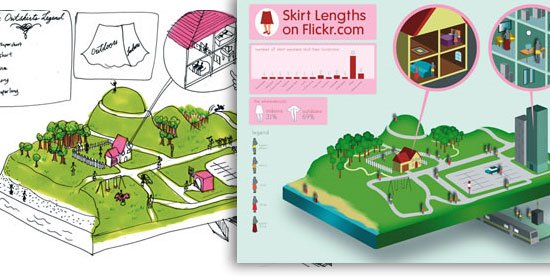 Learn a process for creating an infographic piece from conceptualization to finalization using a variety of Illustrator tools and techniques such as the Gradient Mesh Tool.
3. Create a Can of Beans by Mapping Vectors to a 3D Object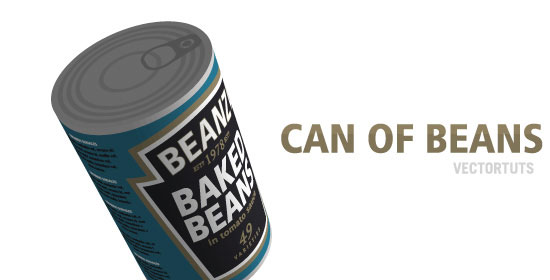 Craft a tin can (perfect for product design models) using a host of Illustrator tools and techniques such as the Extrude Tool and Image Mapping techniques.
4. Design Gift Boxes Using Illustrator's 3D Tools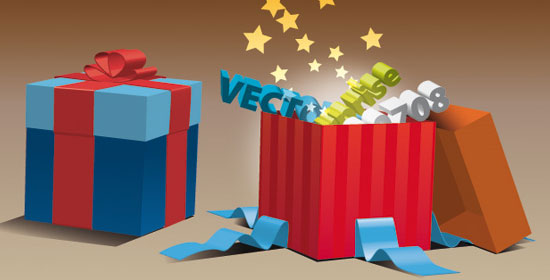 Discover a method for creating 3D gift boxes in Illustrator which can later be adopted for designing packaging and software boxes mockups.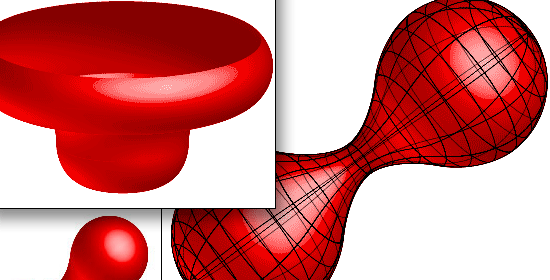 Explore the tools, options, and techniques available to you for making 3D objects in Illustrator.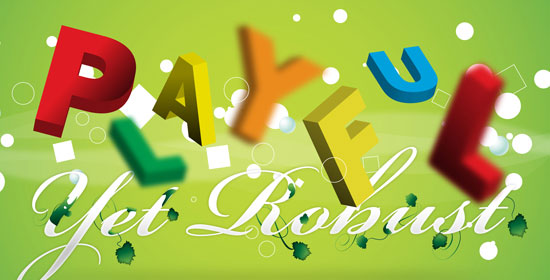 Investigate a way for composing a three-dimensional letter art piece by reading through this tutorial on VECTORTUTS.
7. 3D Blue LCD Alarm Clock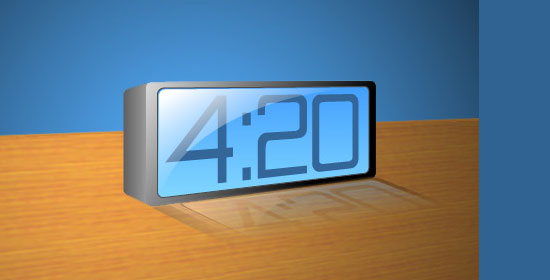 Illustrate an LCD alarm clock using an assortment of Illustrator tools such as the Rounded Rectangle Tool, gradients, and the Blend Tool.
8. 3D Objects and Transparencies to Make a Vector Cola Bottle Design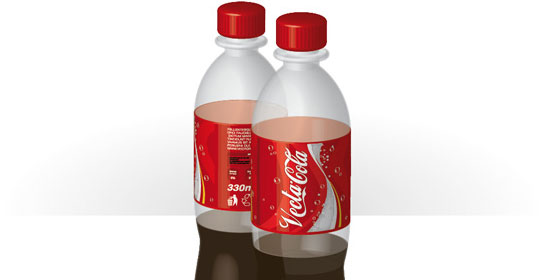 Create a realistic-looking Cola bottle design by skillfully using 3D objects and transparency options in Adobe Illustrator.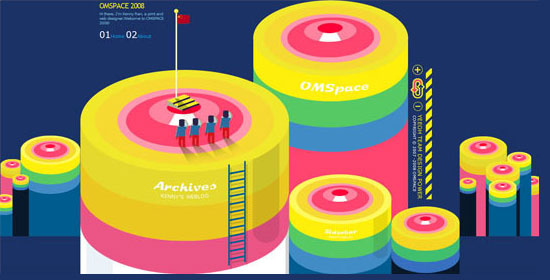 This tutorial shows you how to create cylindrical shapes using the Extrude & Bevel Tool with Map Art options.
10. Create an Animated 3D Poker Chip and Part II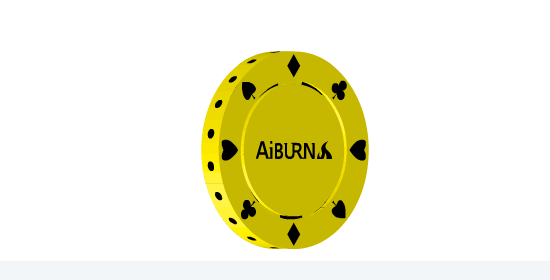 This two-part series on AiBURN shows you how to render a poker chip in 3D using the 3D Exclude and Bevel Tool in Illustrator.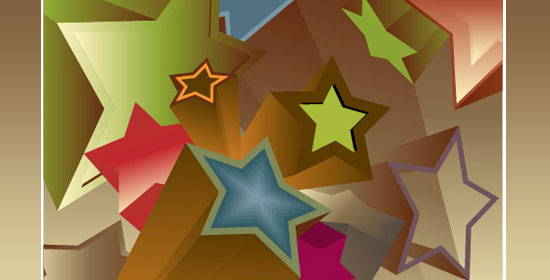 In this tutorial, you'll learn how to create 3D vector stars in Illustrator.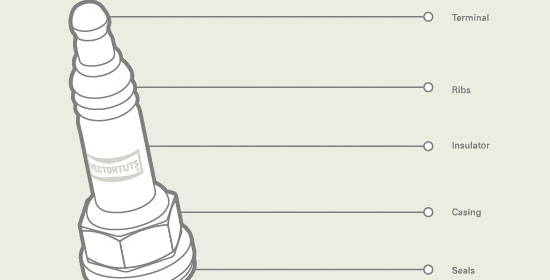 Diagramming is one of Illustrator's strong suits – learn a method for creating three-dimensional diagrams (i.e. for instructional brochures) in this tutorial.
13. 3D Effects in Illustrator CS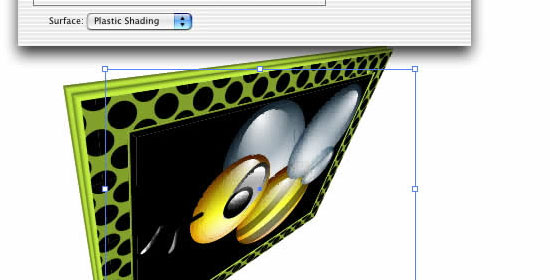 This tutorial series explores your 3D options in Illustrator: Part 1 discusses Extrusion & Bevel basics, Part 2 covers custom bevel creation, Part 3 talks about the Revolve Tool, and Part 4 discusses lighting and transparencies.
14. 3D Charts in Adobe Illustrator CS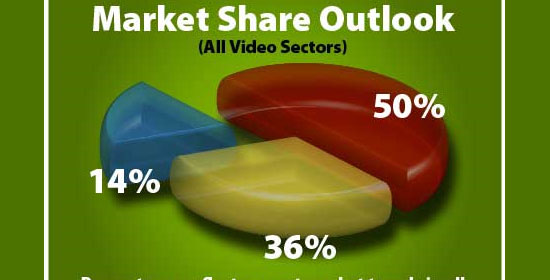 Create professional charts in Illustrator that will impress: learn how in this tutorial that utilizes the Pie Graph Tool.
15. Design a Business Report Cover
Design a professional and captivating business report cover that has 3D buildings as a graphics component.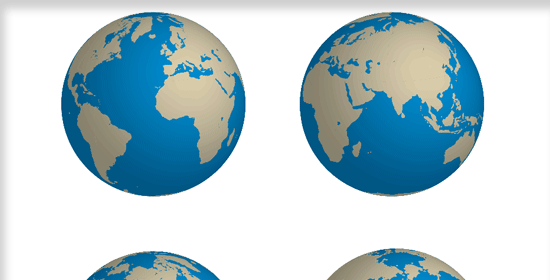 This tutorial gives you a quick walkthrough on creating a 3D globe using some stock vector files and the 3D Revolve Tool.
17. 3D Bowl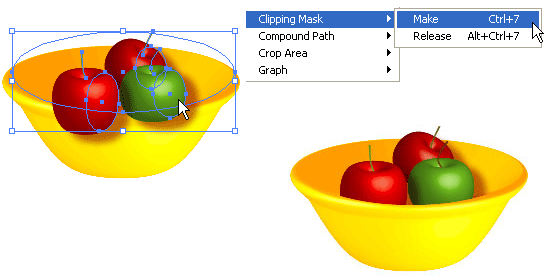 See how to construct a realistic 3D fruit bowl in Adobe Illustrator in this tutorial that walks you through the entire process.
18. How to Map Artwork onto 3D Objects with Illustrator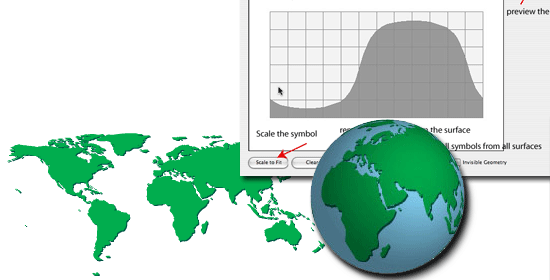 Learn the concepts behind mapping images onto 3D objects in this insightful tutorial.
Construct a 3D chess scene using gradient meshes and the 3D Revolve Tool.
20. 3D Isometric Vector Icon Tutorial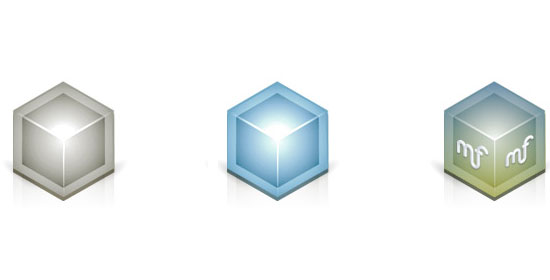 Create a simple and beautiful 3D icon using a variety of Illustrator tools such as the 3D Rotate Tool.
21. Create a 3D Push Pin and a Paper Note in Illustrator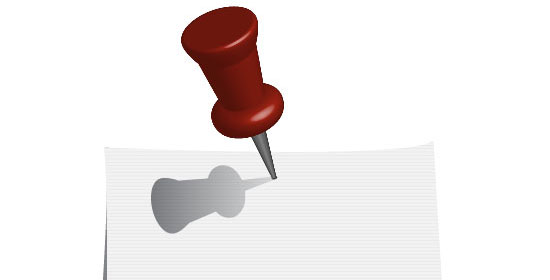 In this simple tutorial aimed at beginners, you'll witness a method for composing a 3D push pin and paper note illustration.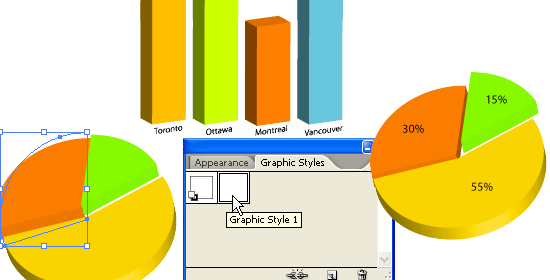 Learn another technique on how to use Illustrator to generate impressive but quick-and-simple 3D graphs.
23. Making of an Abstract Artwork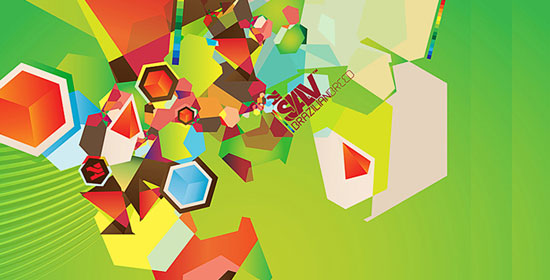 See the process of an Illustrator artist's method for composing this abstract and three-dimensional work of art.
24. 3D Chess Board, King, and Pawn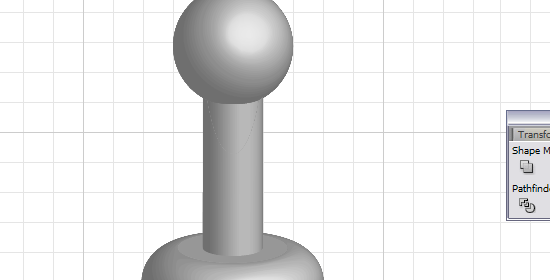 Create three-dimensional chess pieces by reading through this step-by-step Illustrator tutorial.
25. Make a 3d Red Blood Cell Button
This Illustrator tutorial walks you through the process of crafting three-dimensional blood cells.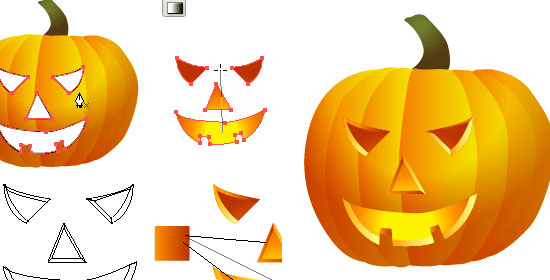 Read this tutorial to discover a method for illustrating a realistic-looking Halloween pumpkin.
Learn about a quick-and-simple way of rendering a three-dimensional flower pot; as a finishing touch, use the Symbols Library to add some flowers in the composition.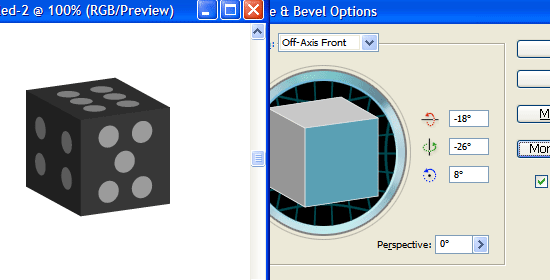 In this short, 7-step tutorial, you'll learn how to compose a 3D die using the Map Art option in the Extrude & Bevel Tool.
29. 3D Hammer using Illustrator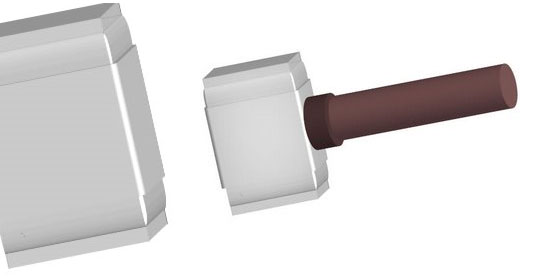 Craft a three-dimensional hammer using a variety of Illustrator tools and options by following along this helpful tutorial.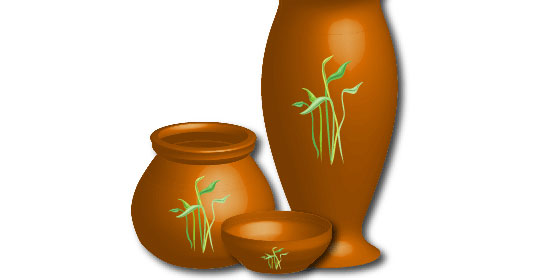 Here is a method for creating a set of realistic-looking 3D vases using Adobe Illustrator.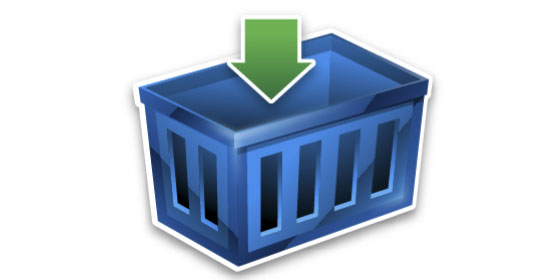 In this creative take on three-dimensional objects, you'll see a method for creating a 3D/2D hybrid shopping basket icon.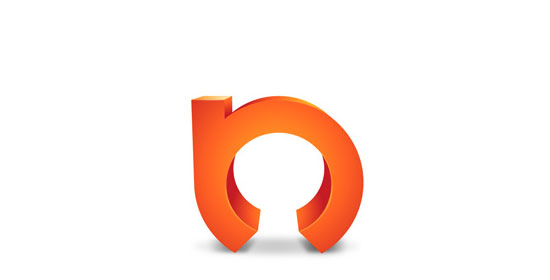 Craft a beautiful 3D logo in this simple but informative Adobe Illustrator logo design tutorial.
33. Disco Ball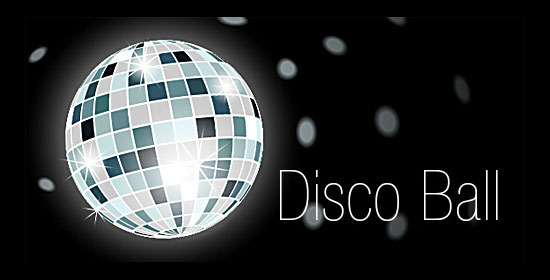 This short but helpful Adobe Illustrator tutorial, you'll learn a process of constructing a disco ball.
34. Cool 3D logo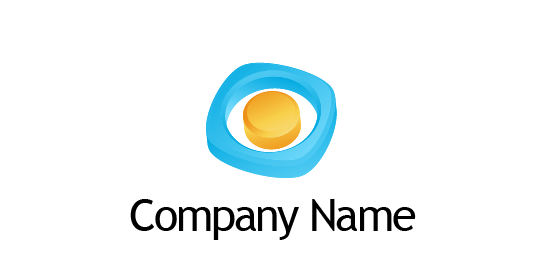 This tutorial shares another method for creating a 3D logo using Illustrator.
35. Gradient Meshes Introduction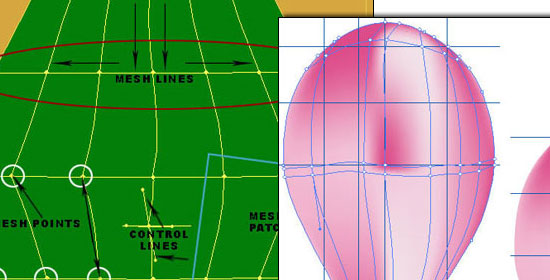 To create 3D objects with accurate shading, you'll need to understand the Gradient Mesh Tool; this tutorial gives you a perceptive look into gradient meshes.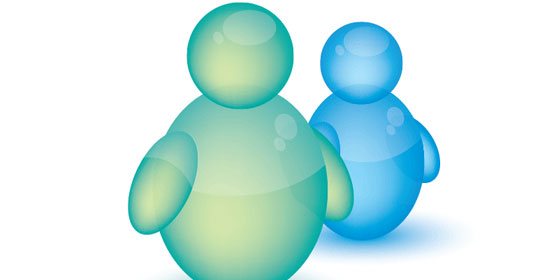 Recreate the MSN icon in Illustrator by following along this Illustrator tutorial that utilizes the Gradient Mesh Tool.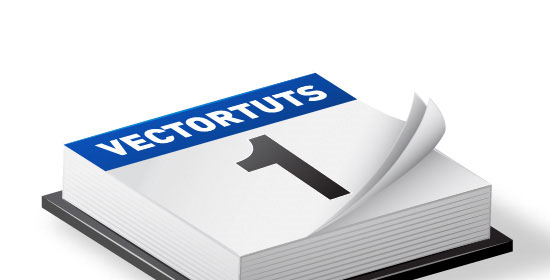 Create this beautiful 3D Vector Calendar icon in Illustrator by reading through this step-by-step tutorial.
Illustrator and…
Here are a few tutorials that use Illustrator in combination with other tools.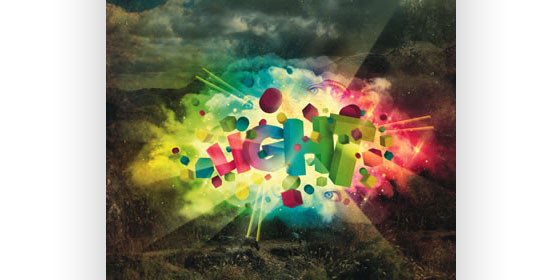 Combine Illustrator and Photoshop to create this stunning art piece.
39. Merge 3D with Illustrator and Photoshop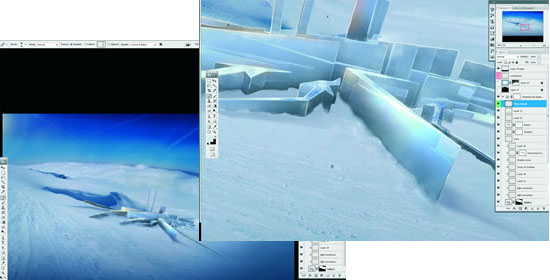 Use Illustrator and Photoshop to merge compose a futuristic art piece.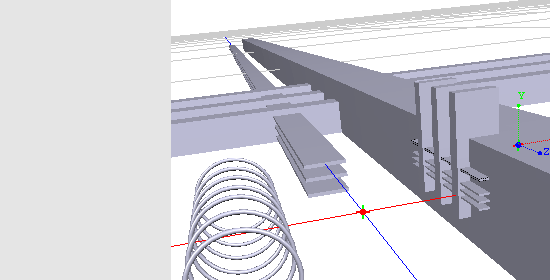 Use Illustrator and Swift3D (a modeling and animation software) to create 3D illustrations.
Related content
WebFX Careers
Join our mission to provide industry-leading digital marketing services to businesses around the globe - all while building your personal knowledge and growing as an individual.