If you're looking to grow your business online, it's time to start setting up different types of website conversions to help your company succeed. Whether you're looking to earn more email subscribers or sell more products, you can set conversion goals that grow your business. On this page, we'll discuss what a conversion goal is, seven types of website conversions, and four steps for setting up your conversion rate goals.
Keep reading to learn more, or give us a call at 888-601-5359 to learn how our conversion rate optimization services will help you drive more leads and sales.
What is a conversion goal?
A conversion goal is a website goal that requires a user to take a specific action, like purchasing a product, submitting a form, or signing up for an email newsletter, on your company's site. You can set multiple types of goals for your strategy. The important part with goal setting is that you make your goals measurable.
If you can't measure how your campaign's performing, you won't know if it's driving results or needs to change. When you choose the best types of website conversions for your business, you'll get better results from your site.
8 types of conversion goals
When you create conversion goals, you have multiple options. Let's take a look at seven types of website conversion goals you can set for your business:
1. Purchase
The most common types of website conversions are sales. Depending on your business, your kind of sale may differ. If you're an ecommerce store, your sales will focus more on people purchasing products.
As a service business, your sales consist of people becoming clients or hiring your company for a one-time job.
2. Form submission
The next most common goal for a website conversion is a form submission. With form submissions, you entice your audience to sign up and request something. It can be anything, like a seminar, newsletter, or quote request.
To make a successful form, you must keep it short. If you ask users for too much information, it will discourage them from completing the form. You'll need to test different form lengths to see what your audience responds to most.
3. Sign-up
The next conversion goal is joining an email list or getting a text message subscription. While email sign-ups can be considered part of the "submitting a form" goal, it's essential to keep this one separate because email sign-ups can be as simple as submitting an email address.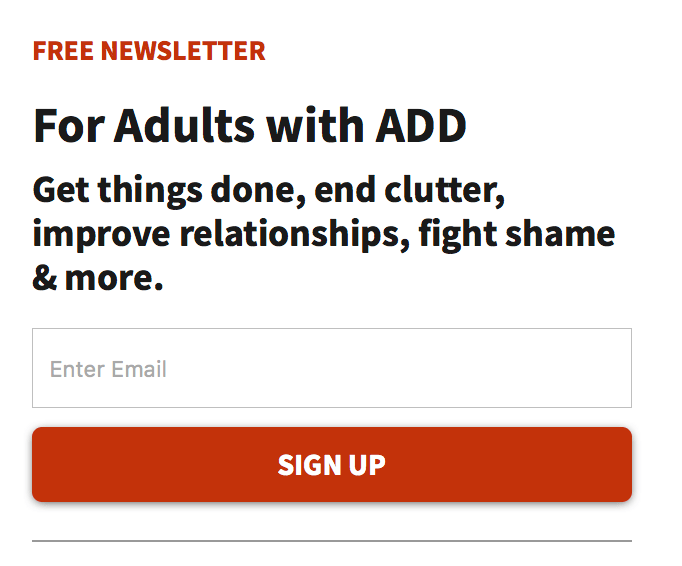 With email lists or text message subscriptions, your audience provides you with one piece of information to subscribe to your content.
Whether it's emails about products or text messages about order shipments, you get connected with your audience and provide them with valuable information.
4. Clicking a button
Conversion goals can be as simple as clicking a button. Whether it's a button to download a guide, visit a pricing page, or check out a product, you can use clicking a specific button as your conversion goal. Clicking specific buttons can help you see how well your audience moves towards your goals.
For example, if you want more people to visit your pricing pages, you can use buttons that guide them to those pages and track to see how many people click those buttons.
5. Create an account
Creating an account is one of the fundamental types of website conversions for ecommerce businesses. When someone creates an account, you get valuable information about your customers and can help improve their shopping experience based on how they browse. This conversion goal helps you track how many new potential customers you're obtaining.
It's an effective way for you to track and see if your strategies and tactics are successful at getting people to sign up and make an account.
6. Content shares
A fundamental part of your site is the content you create. If you're focusing on getting your valuable content in front of more interested eyes, you can set a conversion goal for content shares. This goal is a great one if you're looking to expand your reach.
You can track how many people share your content with others to see if it's effectively engaging your audience.
7. App install
One of the most popular types of website conversions is installing an app. With the growth of mobile, many companies push for people to download their mobile app. If you're in this situation, you can use app installs as your conversion goal.

This goal is great if people don't know much about your app or don't know you have one! You can market your app to your audience and track how many people download and open your app.
How to set up conversion rate goals that work for your business
Now that you know the different types of conversion goals, you may be eager to start setting up a campaign to track one (or many) of these goals. Let's take a look at four easy steps for setting up different types of website conversions.
1. Decide what you want to achieve with your overall campaign
First, know what you're trying to accomplish with your campaign. Many of these types of website conversions are small goals that add up to your larger goal. To help you know which conversion goals to set, establish your larger goal.
In most cases, businesses aim to earn more conversions as their overall goal, whether it's buying products or receiving clients. If that's your goal, too, then you can establish that and start choosing smaller types of website conversions to help you reach your bigger goal. By setting your overall goal, you'll set yourself up for success when choosing types of conversions.
2. Understand your audience
When you're setting goals, you must know your audience well. You need to understand what your audience wants from your business so you can create a conversion path that makes them more likely to convert. It will benefit your business greatly to segment your audience based on their interests and develop different buyer personas for those segments.
A buyer persona is a mock-up of a real-life potential customer. These personas help you understand various members of your audience so that you can create a more suitable path towards conversion. When you know your target audience, you can set up micro-goals that fit them and lead them towards completing your conversion goals.
For example, let's say you're trying to get Group A to sign up for your event. You know Group A likes feeling informed before making a decision. To move them towards this larger goal, you set up micro-goals, like reading a blog post and watching a video of the event in previous years, that guide them towards your ultimate goal.
As you can see, knowing your audience and what they like allows you to set up a proper path to conversion that will lead to more people converting.
3. Make your offer clear to your audience
If you want your audience to complete different types of website conversions, you must make your offer clear and enticing for your audience. People want to know what they're getting when they choose your business. You must focus on how your offer benefits your audience.
How are you improving their lives or making their lives easier? Make your offer clear and easy to understand. If you're advertising an event, state what the event is and what your audience gets from it.
Don't give vague details or spend time talking about your company. If you want people to convert, be clear about what they will get from converting. It will help your audience feel more informed and motivated to convert.
4. Use the right call to action (CTA)
Calls to action (CTAs) play a fundamental role in getting people to meet your conversion goals. CTAs guide your audience towards the next step and get them to take action. With all the types of website conversions, you must use an enticing CTA to get people to take action.
If you were running an event and wanted people to sign up, for example, a generic CTA like "Sign up" isn't going to catch your audience's attention. They're not going to feel excited to sign up for your event. Instead, a CTA like "Sign up to meet new people today!" is more enticing.
It gets people excited and makes them more likely to follow through on your conversion goals.

Set up different types of website conversions today
With so many types of website conversions available to your business, it's difficult to know where to start and how to set them up successfully. If you aren't sure how to get started, our team at WebFX can help.
We have over a decade of experience creating campaigns with different types of website conversions that get people to convert. In the past five years, we've driven over $3 billion in sales and over 7.8 million leads for our clients. Whether your goal is to boost your sales conversions, gain subscribers, or have more leads submit forms, we've got you covered.
To start setting up different types of website conversions for your business, contact us online or call us today at 888-601-5359 to speak with a strategist.
Get posts by email
Join 200,000 marketing managers and subscribe to Revenue Weekly!
"*" indicates required fields
WebFX Careers
Join our mission to provide industry-leading digital marketing services to businesses around the globe - all while building your personal knowledge and growing as an individual.