Contractors work on a variety of different projects for their customers, from finishing basements to remodeling kitchens to building additions. Unfortunately, it can be difficult for customers to find the right contractors for the work they want.
Your contracting company can help solve this issue by producing content that answers potential customers' questions and shows them that you're right for their project. In this regard, content marketing for contractors is a win-win strategy: It helps your company attract customers, and enables business' and homeowners to find the right contractor for the job.
We know you work in a demanding and busy industry. So you may not have the time you'd like to dedicate to worthwhile content marketing. Fortunately, WebFX has a team of 500+ experts who can help! You can call 888-601-5359 or contact us online today to speak with one of our skilled and knowledgeable content marketing experts!
Partner with a team of ecommerce masters!
WebFX campaigns have delivered more than 12,936,451 ecommerce transactions in the last 5 years
Read the Case Studies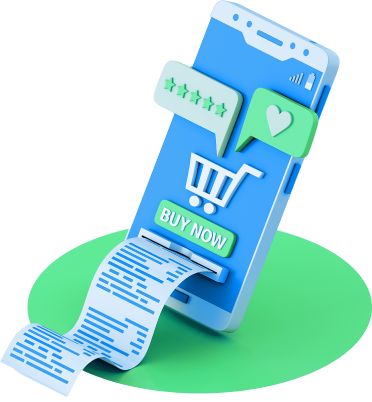 What is content marketing?
Content marketing involves producing online content like blog posts, articles, videos and graphics with the goal of informing your target audience and converting them into customers.
Your content should be related to the contracting business, and presented in a way that is interesting to your target audience. This way, when visitors arrive at your site, they'll have their questions answered, while simultaneously learning about your business.
Content marketing has several advantages over more traditional marketing channels like billboards and TV ads. These traditional strategies, called outbound marketing, rely on sending out a message to a large group of people and hoping the right people hear it. This sometimes works, but people often view traditional ads as interruptive and ignore them.
With content marketing, on the other hand, you can be much more specific with the audience you reach. In fact, when done right, many of your readers will find it as they're actively searching for information relating to contracting services.
Content marketing also generates 3 times as many leads as traditional marketing, and businesses that use content marketing get 6 times more conversions than businesses who don't use content marketing.
WebFX has driven over $3 billion in sales and more than 7.8 million leads for customers. Your contracting business is no exception! Our 500+ experts will work hard to create a strategic and effective content marketing campaign for you.
Hear What It's Like to Work With WebFX!

"We were looking for a forward-thinking but down to earth SEO company to partner with. Not only were we looking to build a long term business relationship but we needed them to understand our needs as a small company. And WebFX met all of that criteria. Our experience has been unparalleled; from the sales team who made the drive to our office to meet us in person to our Internet Marketer who has been an absolute joy to work with. They are completely transparent about their services and they take the time to explain everything which not only sets them apart from every other SEO company we have worked with but we also feel like we're taking something away from our interactions with the staff at WebFX. We are exited to see where this year will take us knowing that we have such a great support system with their company."
Home Contractor
How content marketing can benefit contractors
So, how exactly can creating content help your business grow? Here are a few of the potential benefits of content marketing for contractors.
1. Establish trust
The content you create should provide some sort of value to the people who access it. As a contractor, you might choose to create short how-to videos to help people complete DIY projects or write a blog post about how to keep moisture out of a basement.
As people continually get helpful information from your content, they'll begin to see you as a valuable resource, which will make them keep coming back to your website. They'll also begin to think of you as an expert in your field and gain confidence in your abilities.
If a potential customer watches you successfully install a new window on YouTube, for example, they'll be more likely to trust that you can do the same in their home.
2. Build relationships
As people continually come back to view your content, you'll begin to build relationships with them. This is extremely helpful in building a loyal customer base.
You may even get the chance to have conversations with people about the content you generate in the comment sections or on social media. Responding to questions and comments in a timely manner shows your audience that you care, and can generate valuable leads for your business.
3. Reach the right audience
Content marketing is exceptionally useful for reaching people who will one day become paying customers. It's likely that people who access content about kitchen remodeling, for example, are interested in redoing their kitchen – which means they may be interested in hiring a contractor.
Instead of creating ad campaigns that reach every listener of a radio station or everyone who drives down a nearby highway, content marketing allows you to reach potential customers who are specifically interested in learning about contracting projects. This is much more effective – both in terms of cost and the leads you'll generate as a result.
4. Boost social & SEO strategies
The best Internet marketing strategies are made up of several individual strategies, and content marketing is one that can improve your overall online presence. In fact, it's essential for a comprehensive digital marketing campaign.
Today, SEO is one of the most important components of digital marketing, and a content marketing strategy can make your SEO even more effective. The more unique, recent and relevant content you have, the higher your potential to rank well in search engine results.
Plus, producing content on a regular basis gives you new information to share with your social media followers, and can boost your visibility and engagement on these platforms.
Developing a content marketing strategy
A well-designed content marketing strategy can work wonders for your contracting business – but what exactly does a good content marketing plan for contractors look like?
The right strategy is different for every business, but the five steps below will help you get started.
1. Set goals
Before you begin creating content, you need to figure out what you want to accomplish. Do you want to increase traffic and brand awareness? Generate more conversions on your site?
Whatever you're looking to achieve, set goals that are specific and measurable before you begin.
2. Define your target audience
Next, you need to determine who your target audience is. These are the people you want to see your content, because they're the most likely to become paying customers.
Different audiences respond differently to different types of content, so it's important to know who you're trying to reach before you begin choosing topics and writing.
One of the best to learn about your audience is by using a customer relationship management (CRM) platform. A contractor CRM helps you track valuable data about your customers, like their age, location, and more.
You can then use this information to define your target audience and focus your efforts on reaching users that fall into similar demographics.
3. Determine your topics & format
Once you define your target audience, you'll need to start choosing topics to cover and formats to work with. Your topics can come from a combination of industry experience and keyword research, and you can experiment with several formats until you determine the best for your audience.
Some topics work best with text-heavy explanations, while others are easier to understand in infographics or videos. You can also look at your current customers and the media they share to help you figure out what your target audience might be interested in.
4. Create quality content
Once you've determined your topics and formats, you can start creating and circulating content. Your goal should be to consistently produce and publish content that's relevant to your work and provides value to your target audience.
5. Monitor & improve
Much like any marketing strategy, your first content marketing campaign likely won't be perfect – and that's okay. Use tools like Google Analytics to track your results and figure out what worked well and what didn't.
You can then make adjustments based on your findings, and use your new insight to improve future content.
Content marketing services from WebFX
Content marketing can help grow your contracting business by improving your reputation, spreading awareness of your work, and connecting you with potential customers.
If you're interested in using content to reach these goals, WebFX can help. Our team of experienced content marketers will work with you to identify keywords and topics, and our copywriting team will create original content that meets your audience's needs.
Contact us today to speak with a strategist and learn more!
Earn a 20% greater ROI with WebFX