How consumers shop for and purchase cars has changed over the last decade. Former outbound marketing tactics included radio ads and cold calling. To stay competitive, today's car dealerships and distributors must rely on inbound marketing tactics to generate and capture leads.
Discover the top three ways car dealerships can use inbound marketing strategies to generate new leads and capture their contact information in 2023. Want to read more posts like this one? Subscribe to our newsletter, Revenue Weekly!
Don't miss our Marketing Manager Insider emails!
Join 200,000 smart marketers and get the month's hottest marketing news and insights delivered straight to your inbox!
Enter your email below:
Inline Subscription Form – CTA 72
"*" indicates required fields
(Don't worry, we'll never share your information!)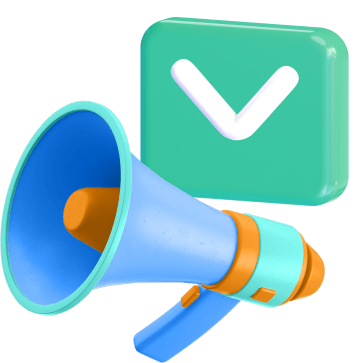 How do car dealerships generate leads?
Car dealerships can generate new leads in several ways, but which options are most effective? Capture more attention online and earn more quality leads using these three tried and true inbound marketing strategies.
1. Local marketing
Local marketing refers to promoting your business in a specific area, and it's a critical practice for automotive dealers and distributors. Buyers want to purchase cars from the local dealers they trust, meaning local marketing meets your target audience's needs.
Plus, local marketing favors your business — 86% of consumers rely on the Internet to find a local business, and 80% of local searches convert. Those overwhelmingly positive statistics mean that when someone in your town searches "car dealerships near me," you want your website or Google Business Profile (GBP) to pop up.
Optimize your business using local search engine optimization (SEO). First, create a Google Business Profile. Then, upload as much information about your company — including photos of your dealership — to your GBP as possible. Listings with more than 100 images receive 1,065% more website traffic.
Next, build relationships with local businesses with natural ties to your audience. Business relationships result in word-of-mouth referrals and high-quality backlinks from reputable and relevant websites, such as local automotive repair shops. Backlinks also improve your website's SEO and boost your site's visibility on search engine results pages (SERPs), resulting in more organic, qualified leads.
Finally, create paid social media ads that target local audiences on popular platforms your target audience uses, including Facebook and Instagram. You can tailor your ads to reach audiences segmented based on their demographics, such as age, location, and interests. These targeted ads are more likely to result in conversions because you're targeting warm leads with individualized strategies.
2. Content marketing
Browsers turn to Google for answers to their industry-related questions. Make yourself a valuable resource so your website's content shows up on Google. Positioning your business as an experienced and credible industry leader encourages leads to come to your dealership when they have another automotive-related question or want to buy a car.
Content marketing is a powerful way to generate leads. Nearly 75% of companies stated that content marketing boosted their number and quality of leads, while marketers that blog are 13 times more likely to see a positive return on investment (ROI). Plus, the more content your website has, the more visible it is — especially when you use on-page SEO techniques like keyword integration, meta descriptions, and relevant inbound links.
What kind of content do users want to see on your automotive dealership website? You can demonstrate your industry expertise and earn your lead's trust with several kinds of copy. Keep an eye on engagement to see which types perform best.
The various content types you can create include:
Blog posts

Sales copy

News articles

Infographics

Images

Videos

Landing pages

Testimonials

Podcasts

Newsletters

Webinars
Ensure your business makes use of gated content, too. Gated content refers to any content that leads must enter their contact information to access, including ebooks, email newsletters, webinars, and courses. Crafting valuable gated content and persuading your audience to access it helps you capture quality leads and continue to nurture them through email marketing.
3. Website optimization
Once you've done the hard work and generated leads using local and content marketing techniques, you'll want to optimize your website to ensure it converts leads to customers. Nurturing a lead until they become a customer might take time, but it becomes easier if you have their contact information.
You can optimize your website to capture your lead's contact information in several ways, including:
Strong calls to action (CTAs):

Use strong, persuasive CTAs at the end of your blog content and throughout your website, like "Call now" or "Contact us today to learn more."

Optimized contact forms:

Optimize your contact forms based on their placement on your site and craft relevant CTAs. For example, a contact form at the bottom of a page about your used car inventory should prompt your reader to contact you to browse your used car lot.

A chatbox feature:

Be available to capture customer queries 24/7 with the help of an automated chatbox feature. A chatbox lets you collect your leads' questions and contact information — like a phone number or email address — so you can follow up with them during business hours.
37% of marketers say that generating high-quality leads was one of their biggest challenges.
We want to decrease that percentage.
WebFX can help you generate high-quality leads with a customized marketing strategy.
Learn More About Lead Generation Services
Partner with an experienced lead generation agency for car dealers and distributors
If you need help generating sales leads for your automotive dealership, turn to WebFX. We're a full-service digital marketing agency that serves the automotive industry with data-driven lead-generation services. We've helped businesses keep their competitive edge with savvy inbound and outbound marketing techniques since 1996.
Contact us to request your free quote or learn more about how we can help you generate more qualified leads. Or, call 888-601-5359 to speak with a lead generation strategist today!
Increase your leads, sales, and revenue with digital marketing
Find Us Driving Revenue Nationwide