When focusing on their health and wellness, people often turn to alternative medicine to try and become the best version of themself. These people will likely turn to the Internet to find products or treatments they wish to try. As an alternative medicine provider, your online presence is essential.
Your website is the center of your online presence and its design could be the factor that drives people to purchase your products or services. These seven tips can help you design an effective alternative medicine website that connects with audiences and establishes you as a reliable member of your field.
We'll help you create a website that stands out.
"WebFX has been instrumental in helping us develop a new website, allowing us to be a leader in our industry."
Learn More About Our Web Design Services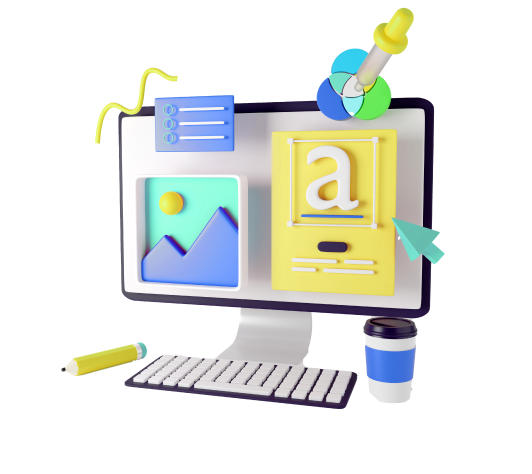 1. Focus on your credibility
Establishing yourself as a knowledgeable leader in your field should be one of your top priorities. It's crucial to ensure potential customers and clients that your products and services are the real deal. Many people are wary of the legitimacy of alternative medicine and may visit your website to look for more information.
Your website design has an impact on whether people view your organization as credible. A website that's difficult to read or disorganized may give viewers the impression that your information is not to be trusted. On the other hand, a sleek, easy-to-navigate website creates a sense of professionalism and trust.
When designing your website, focus on how audiences will perceive it. Will they see it as a trustworthy source for alternative medicine that can positively impact their health, or will they close out the tab in search of something else?
2. Highlight your branding
Online branding tells people who you are and what you have to offer. It allows you to build a positive first impression of your organization, helps you stand out from the competition, and creates recognition for your company.
You can use your website to build your brand by integrating your company's style into the visual elements. You can also help ensure brand consistency across every page with a company style guide.
3. Optimize for mobile
One of the most important components of website design is ensuring your site is compatible with mobile devices. Over 58% of all website traffic comes from mobile phones, so you must ensure your website works equally well on desktop and mobile.
People may look elsewhere for alternative medicine information if your formatting doesn't look right on mobile devices or your website won't load on a cellphone, even if your content is good and your services are effective.
Take extra care to ensure your website looks as beautiful and professional when scrolling through on a mobile device as when reading on a laptop screen.
4. Utilize effects and interactive features
Interactive websites encourage audience engagement and improve online experiences. Consider integrating interactive tools into your website's design, such as:
Google Maps to show your location.

Interactive calendars for booking appointments.

Videos that show customers how different products work.

Contact forms.

Animated elements like dynamic scrolling, hover-triggered changes, and playful cursors.
5. Ensure it's easy to navigate
Easy navigation is another essential feature of effective websites. Your site likely includes a lot of content, including blog posts, information about treatments you offer, products people can use in their homes, staff bios, details about your practice, and more.
Keeping this information organized will keep readers happy and decrease the chances of becoming frustrated by a cluttered site. Consider these elements of an easy-to-navigate website:
Drop-down menus:

For example, a drop-down menu might appear when people hover over the "Treatments" link at the top of your home page.

Accessible contact information:

Your contact page should be accessible from nearly every page on your site. You can add a link to your contact information on your homepage's main menu, add buttons throughout your site, and link your contact information in the website's footer.

About us page:

Like your contact info, your About Us page should be easy to access from your homepage. People will look at this page to find more information about your organization, so easy access is crucial.
6. Match your online presence to your physical space
If you have a physical office space or practice, your website's aesthetics should match. For example, if your office colors are blue, green, and yellow, you can create a sense of cohesion by using the same colors on your website. You'll also want to use similar fonts and images in both your website and physical location, especially in the logo!
7. Spring for speed
Most people have come to expect fast websites when they browse online. People will have a better experience on your website if the pages load quickly. People can become frustrated when pages load slowly or stall and may leave your site in search of another. You can expect a higher bounce rate with every second of load time.
You can use online tools to test your website's speed. Some strategies to make your pages load more quickly include:
Activating browser caching

Optimizing site images

Cutting down on redirects

Implementing a content distribution system (CDS)
Some elements of website design, like animations, may lead to slower load times. When designing your site, keep those elements in mind to keep your site loading as quickly as possible.
We don't want to tell you about the work we do, we want to SHOW you.
View Our Portfolio

We've built over
Websites
in a variety of industries.
WebFX can help you build an alternative medicine website
Web design influences 94% of a user's first impression of a business. When you want to improve your web design, an expert in the field of digital marketing can help.
WebFX's design team can help your alternative medicine organization design an effective website that captures your brand and improves your conversion rates. To learn more about how our website design services can help your business achieve its goals, contact us online or call 888-601-5359 today!
Increase your leads, sales, and revenue with digital marketing
Find Us Driving Revenue Nationwide