As a podiatrist, you're dedicated to caring for your patients – but you can only be as effective with this goal as your podiatry marketing strategy is at reaching them. That's where an Internet marketing campaign can become extremely valuable to your practice.
Digital marketing can help your podiatry website gain valuable traffic, all while building relationships with your potential patients and providing them with useful information.
Keep reading to learn more about podiatrist marketing, including why digital podiatrist marketing is valuable and which strategies offer the best return on investment (ROI).
Call 888-601-5359 to speak with a strategist about online marketing services from WebFX, or keep reading to learn more about using podiatrist marketing for your practice!
Our digital marketing campaigns impact the metrics that improve your bottom line.
See More Results

WebFX has driven the following results for clients:

$3 billion
In client revenue

7.8 million
Leads for our clients

5.2 million
Client phone calls
Top 4 podiatrist marketing strategies
When it comes to podiatry marketing, these four strategies offer the most value and best return:
1. Search engine optimization (SEO) for podiatrists
Search engine optimization, or SEO, is one of the best things you can do for your podiatry practice's website. SEO has numerous benefits that are only possible with website optimization.
With the use of SEO, a specialist will update your content to include target keywords for your industry, work to gain links that build your authority, and make sure your code is up-to-date.
With all of these techniques, SEO works to increase your position in search engine results pages, which allows your practice to be seen by more users online, making it one of the most valuable podiatry marketing strategies.
2. Content marketing for podiatrists
Content marketing is the creation and distribution of unique, quality information that is beneficial to your target audience.
Content is what shows your visitors that you're a trustworthy source of information within your field, so it's important to make sure that you create it with your patients in mind.
One of the best ways to get started with content marketing is adding a blog to your site. Blogs are a form of content that allows you to write about specific topics within your industry, and are easily shared on social media. For example, you could write a weekly blog post that includes common foot injuries and how each is treated.
Longform articles are another kind of content that allow you to go in-depth with more complex topics. For these articles, you could write about the detailed process of creating a foot cast or benefits to wearing an ankle brace.
No matter what kind of content you produce for your website, you should make sure that at least some of it is evergreen. This refers to content that stays true over a long period of time, and will always be useful to users.
3. Social media marketing for podiatrists
Social media refers to a number of platforms that allow you to interact with friends and followers – making it a great channel for sharing your site content and expanding your podiatrist marketing initiatives.
Facebook and Twitter are especially useful for podiatrists because you can post both content and images. For example, you could share your blog posts, links to supplemental information, and images of your practice and your staff members on either of these channels.
You can also post daily on each platform to encourage interaction with your brand, then respond to any comments to engage with users.
4. Email marketing for podiatrists
Email marketing is a great way to stay in contact with both current and potential patients.
It's a cost-effective way to provide them with new information concerning your practice, industry news, and tips to help keep them healthy.
Even if the recipients don't need your services when they receive the email, you'll be the first practice they contact when they do.
Hear What It's Like to Work With WebFX!

"WebFX has completely transformed my practice. With their support, I have expanded my practice significantly and grown exponentially. I could not have expanded to this degree, nor this quickly had it not been for the incredible efforts provided by WebFX and my team."
Healthcare
Why invest in digital marketing for podiatrists?
You want to invest in digital marketing for podiatrists for a few reasons, including:
Podiatry marketing develops your brand
An effective Internet marketing strategy can help increase awareness of your podiatry practice.
SEO is a huge benefit for your brand as a whole because it allows you to be seen in search engines, which is where your potential patients are looking.
With the use of social media marketing, your content is shared with not only your friends and followers, but to their friends and followers as well, which helps to circulate word of your brand and your practice
Word of your practice is also spread when your patients mention your practice in a comment, or recommend you online.
Podiatry marketing develops relationships
When you market online, you have the opportunity to create relationships with your patients.
For example, if a patient comments on a blog post, you can reply to them directly and answer any questions they have. Take a similar approach on social media to ensure that your followers know that patients are your number one priority.
Doing so can help to create a strong patient/doctor relationship before they even set foot in your office.
Podiatry marketing helps patients find information
80% of Internet users have searched for a health-related topic online. That equates to about 93 million Americans.
Today, the Internet is where most people conduct their searches for both information about their healthcare issues and the providers that can help treat them. This means that if you want to reach new patients, you have to be easy to find online.
WebFX helps clients in the healthcare industry grow their practices.
"My practice has grown quickly and improved our accessibility to those we serve or hope to serve within our community. WebFX is directly responsible for our growth and the fact that we have more than doubled our revenue in six months."
— Merrimack Valley Psychological Associates
See Case Study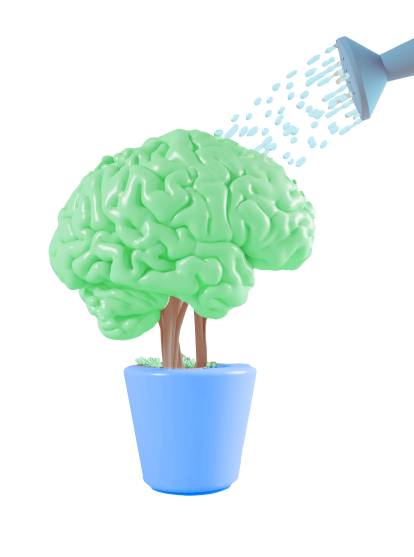 Attract more patients with podiatry marketing services
If you want to reap the benefits of an Internet marketing campaign, WebFX can help.
We have an in-house team of 500 digital marketing professionals to create custom Internet marketing strategies, and we have all the resources necessary to drive traffic to your website and patients to your location.
Contact us today for more information and a free quote for using podiatry marketing to grow your practice!
Earn a 20% greater ROI with WebFX