Want to reach new leads for your handyman company?
Search engine optimization (SEO) can help! SEO is the process of boosting your website's rankings in search results, through optimization, to help you reach more valuable leads.
On this page, we'll discuss three SEO best practices for handyman companies. If you want to learn more about how SEO can take your business to new heights, call us today at 888-601-5359 to speak with a strategist.
Let's get started!
Independent research from Clutch has named WebFX the
top SEO company

in the United States.

Clutch has personally interviewed more than 250 WebFX clients to discuss their experience partnering with us.

Read More Clutch Reviews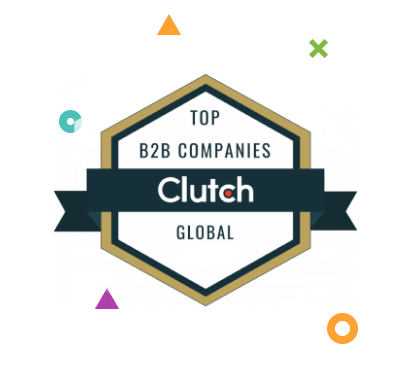 1. Target relevant keywords
If you want to appear in relevant search results, you need to target the right keywords.
With keyword research tools like KeywordsFX and keywordtool.io, you can discover the keywords and phrases people search online to find businesses like yours. You can also gather valuable information like keyword search volume, competition, cost per click (CPC), and more.
When conducting keyword research, it's important to focus on long-tail keywords — phrases with three or more words.
Long-tail keywords are better for your SEO campaign because they help you reach more valuable leads. If someone searches "handyman in Harrisburg, PA," you know what they want to find — a local handyman.
However, if someone searches a more generic term like "handyman," it's more difficult to distinguish exactly what they're trying to find. They could be looking for information about how to become a handyman, local handymen, or even the definition of the word!
You don't want to waste your money on keywords that don't have a clear search intent. You'll end up attracting leads to your page that aren't interested in your services. With long-tail keywords, you will attract qualified leads who are looking for a handyman like you.
Once you have your long-tail keywords selected, you'll integrate them into your site. Keyword integration is crucial if you want to appear in the appropriate search results. Google crawls your site and uses keywords to better understand the content on your pages.
If you want Google to index your site and rank it at the top of relevant search results, you need to add keywords to key places on your site. When adding new pages, be sure to include the keywords you're targeting in your titles, headings, meta descriptions, and body copy.
As you integrate keywords into your site, be mindful that you don't overuse them. This leads to keyword stuffing, which negatively impacts your site's ranking. Only use keywords where they flow naturally.
Keyword optimization will help your site appear in appropriate search results — and it will help you connect with more qualified leads.

Hear What It's Like to Work With WebFX!

"We were looking for a forward-thinking but down to earth SEO company to partner with. Not only were we looking to build a long term business relationship but we needed them to understand our needs as a small company. And WebFX met all of that criteria. Our experience has been unparalleled; from the sales team who made the drive to our office to meet us in person to our Internet Marketer who has been an absolute joy to work with. They are completely transparent about their services and they take the time to explain everything which not only sets them apart from every other SEO company we have worked with but we also feel like we're taking something away from our interactions with the staff at WebFX. We are exited to see where this year will take us knowing that we have such a great support system with their company."
Home Contractor
2. Create content to attract your audience
Quality content can have a powerful impact on your SEO campaign. Without it, search engines have nothing to rank.
To start creating content, decide which formats work best for your business. You can create videos, write blogs, publish ebooks, or design infographics. These are all great types of content that get your audience interested in your handyman business.
Use a content format that works best for your audience. If you want to appeal to them, you must deliver information in a format that catches their interest. Research your target audience to gain an understanding of the type of content they like.
Not every audience member will like the same types of content. Some are visual learners that enjoy videos and infographics, while others enjoy reading articles and ebooks.
It's valuable to create a variety of content, so you can appeal to different members of your audience. To take it a step further, you can segment your audience to create a personalized experience for them.
Personalized marketing helps you deliver a better experience for your audience. You can deliver more valuable content to them, which enhances the experience. You'll help attract them with content that interests them the most.
Your content should be informative and help your audience learn. You'll want to cover industry-related topics that your audience is searching. Your keyword research will help you find topics you can cover.
Content is valuable for helping your business reach new leads. It also helps keep your audience on your site longer, which sends a positive signal to Google. If you want to improve your SEO ranking, invest in creating quality content for your audience.
3. Optimize page speed
Page speed is crucial to your site's performance. Imagine trying to access a page of information, and it takes too long to load. Would you wait for the page to load, or would you return to the search results and choose another site?
Most people will return to the search results. In fact, 47 percent of users expect pages to load in two seconds or less. If you want to keep leads on your page, you must ensure that your page loads quickly.
So, how do you improve your page speed?
With tools like Google Pagespeed Insights, you can monitor your page's performance. This tool helps you see where you must optimize your site. It's valuable for figuring out where your site needs improvement.
Google Pagespeed Insights will help you see what is working on your site. In addition, they'll provide you with information on how to fix your site.
There are dozens of factors that can slow down your site. Factors like too many redirects and messy code influence your site's performance. It can slow down your site and prevent your pages from loading quicker.
When you use Google Pagespeed Insights, you must make the changes on your own. You'll have to go into the back end of your site and make the changes. If you don't have experience with coding, this presents a challenge.
If you don't have the technical knowledge to edit your site, you can rely on a digital marketing company. Some digital marketing companies offer page speed services to help you improve your site's speed. You can reap the benefits of having a site that load quickly while you worry about running your business.
Learn how we increased traffic by over 40%, and conversions by over 100% for an ecommerce client.
Read the Case Study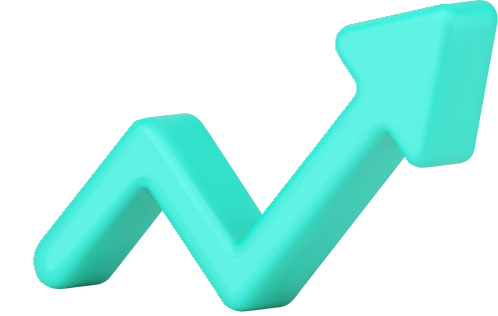 WebFX has all the tools you need to start an SEO campaign
A custom SEO strategy will help your handyman company reach valuable leads that need your services. When you reach more valuable leads, you earn more conversions and help your business grow. At WebFX, we have over 25 years of experience creating SEO campaigns for our clients.
We're a full-service digital marketing company that specializes in SEO. Our team of 500+ experts will bring their knowledge and expertise to your campaign. We'll help you develop a custom campaign that is tailored to your handyman company's unique needs.
If you're looking for an SEO company that drives results, look no further than WebFX. To date, we've driven over $3 billion in sales and over 7.8 million leads for our clients. When you partner with us, you will feel confident that you'll see results with your campaign.
Our clients love the work we do for them. In fact, we have over 1020 client testimonials that attest to the awesome work we do. Check them out to see what it's like to partner with a top SEO company like WebFX!
Get started today with handyman SEO
If you're ready to start obtaining valuable leads that earn your business conversions, contact us online or call us today at 888-601-5359 to speak with a strategist.
We look forward to helping your handyman business reach new heights!
Earn a 20% greater ROI with WebFX