Home security is a high priority for consumers, especially since a home intrusion takes place every 13 seconds, averaging about 2.5 million home intrusions each year in the United States. That means there is a significant number of people looking to invest in home security systems. But there are also hundreds of companies ready to meet the demand.
So, how can you be sure that homeowners looking to make their homes more secure will choose your company over your competitors? Your website is a great place to start, but traditional marketing won't drive the amount of traffic to your site you'd hope for. In fact, SEO leads have a 14.6% close rate, while traditional methods have only a 1.7% close rate!
In order to generate web traffic and viable business leads, you have to know how to attract consumers who are actively looking for your services. One of the most effective ways to do this is with search engine optimization, or SEO.
SEO is a pretty big deal since 93% of online experiences start with search engines and 75% of users don't click past the first page!
If you're unfamiliar with SEO—or you've heard of it but aren't sure how to start using it for your home security business—you've come to the right place. WebFX has a dedicated team of 500+ SEO experts who can get your home security company doing successful SEO. If you're ready to start generating more leads, you can call 888-601-5359 or contact us online today!
On this page, you'll get an overview of the practice, along with some tips to help you get started.
Independent research from Clutch has named WebFX the
top SEO company

in the United States.

Clutch has personally interviewed more than 250 WebFX clients to discuss their experience partnering with us.

Read More Clutch Reviews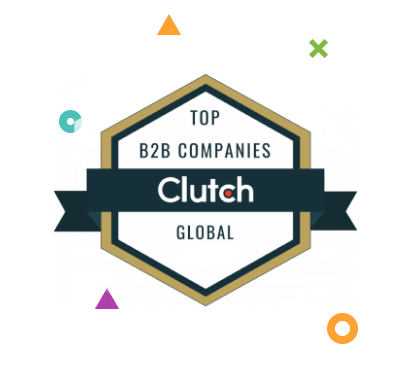 What is SEO?
SEO is the process of optimizing your website to improve its rankings in search engine results. Google and other search engines regularly crawl your site to determine how well it deserves to rank in the results of specific searches, and there are certain actions you can take to boost certain pages as well as your site as a whole.
Some elements evaluated by search engine algorithms include:
Copy
Photos
Headers and subheaders
URLs
Number of pages
Number of visitors
Until a few years ago, search engines ranked sites by how often a particular word or phrase appeared on a page. But when site owners started to cheat and overuse keywords just to boot rankings, the algorithms changed to favor quality over quantity. That enabled websites that offered valuable content to outrank sites that attracted new visitors but did little to engage them—and it will do the same for your website.

Hear What It's Like to Work With WebFX!

"WebFX helped us grow our visitor base while saving a lot of money. My team is incredibly knowledgable in helping you get the most "bang for your buck," supporting in every aspect from development, content, troubleshooting, and more! Thanks again for all that you do!"
Consulting Company
How can SEO help grow a home security firm?
Optimizing your website can help it rank higher in search engine rankings. However, you may be wondering why that's so important—what does it matter where a site appears in a Google search? As it turns out, it matters a lot. Search plays an important role in the buying process, so businesses that leverage search generate more sales and revenues. Here's how:
More clicks
One-third of all clicks on search engine results pages go to the top three results. Reaching one of these top spots can bring more people to your home security site than just about any other marketing channel, including paid advertising.
Greater brand awareness
When potential customers search for home security companies, they'll like to see a few results from larger brand names they've already heard of. With a solid SEO strategy, they could also see yours. If they decide to click through to your site and browse a few pages, you could very well become their security provider of choice, despite the fact that they'd never heard of your company prior to seeing it in the search engine results.
More conversions
A comprehensive SEO strategy requires you to optimize your site's content to meet consumers' search needs. When done right, this means that potential customers will have an easier time finding exactly what they need, and won't have to waste time and energy clicking through multiple pages.
The easier you make it for your customers to find what they're looking for, the more likely they'll be to convert. This will not only boost your sales, but also makes for happy customers.
As you can see, there's a lot to be gained with a comprehensive SEO strategy. Keep reading to find out how to launch your own strategy.
What are the first steps to implementing SEO for home security companies?
Deciding to put an SEO plan in place is only the first step. The next few involve determining what you want to get out of it and how you're going to achieve it. Before adding your first keyword, follow these tips:
Define your business goals
Some business owners create an SEO strategy around a goal that, while reasonable, doesn't really align with their overall business goals. The most effective business development plan is consistent across channels and campaigns, so determine what you want to achieve and then find a way to integrate SEO.
Let's say you want to increase revenue by 20 percent. Your SEO strategy will make more sense if it helps you generate higher sales on your website, either by targeting prospects for specific products and services or leading more visitors to sales pages or request forms.
Choose tactics carefully
In a perfect world, you have enough time and resources to implement every single marketing tactic. Unfortunately, that's likely not the case, so you'll have to focus on the things that derive the most benefit. The same is true for SEO. You can't do everything, so focus on the plans that most closely align with your goals.
To continue with our example, if your goal is to increase revenue, the steps you take should help you move closer to that goal. If you're optimizing your entire site, start with product pages and request for information pages—the pages that generate the most revenue—before tackling the rest.
Measure your efforts
One of the great advantages of online marketing is the ability to accurately measure your efforts. Take advantage of this capability and put a plan in place to analyze the results of your hard work.
In this example, you want to increase revenue. Ideally, you'll select an analytics program that measures a wide range of benchmarks. You'll probably measure them all over time, but always put more energy into those that are most relevant to your goal, which in this example would include revenue per click or sales conversion rates.
Partner with a team of ecommerce masters!
WebFX campaigns have delivered more than 12,936,451 ecommerce transactions in the last 5 years
Read the Case Studies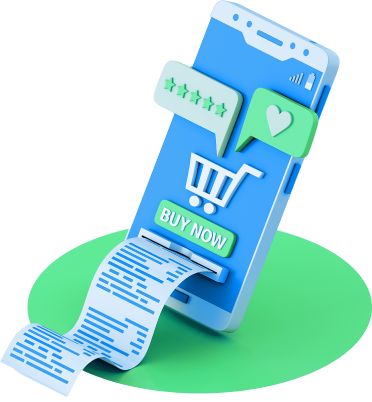 Ready to start using SEO for your home security company?
The demand for home security is greater than ever, and you don't want to lose potential revenue to your competition. If you're ready to implement an SEO strategy for your home security business, don't hesitate to contact us!
Our experienced team of Internet marketing experts is more than happy to discuss your options with you today.
Find out how WebFX can create an effective Internet marketing strategy for your website. Call 888-601-5359 or contact us online today for a free evaluation.
Earn a 20% greater ROI with WebFX