If you run a mining company, it's important to attract new users to your website and generate conversions. A stand-out web design will help improve your business's success and keep users interested in your company.
This page will discuss six different design tactics for mining companies:
Get started on enhancing your web design by following these six top tips. Or, you can contact one of our strategists to discuss the best web design tactics for your company!
1. Focus on navigation
Your website's navigation plays a significant role in determining how long people stay on your website. Navigation bars are beneficial and should be designed for simple usage. One of the first methods for optimizing your navigation bar is separating pages into categories, such as:
About Us
Services
Frequently Asked Questions
Blog
Contact Us
You could also create a dropdown menu that includes specific pages under those categories, like pages for each of your services:

Put the navigation bar near the top of your website to ensure users can easily find what they need. You can include additional navigation elements in your page's footer.
2. Make your website responsive
Your mining company audience will browse your website from a range of devices, including smartphones, tablets, and laptops. No matter what devices your audience uses, your website needs to load in an appropriate format, have fast page speed, and work as anticipated.
Responsive design ensures that images, text, video, and the navigation bar will show up correctly across devices. It is an automatic process that adjusts the website's appearance based on the device that accesses it. When the website loads correctly, your audience will likely feel engaged and stick around.
You should also consider that search engines appreciate responsive design when accounting for search engine results page rankings as part of search engine optimization (SEO). The easier it is to access your website on different devices, the more likely you will rank higher.
3. Incorporate buttons and forms
Buttons and forms help give your audience members an idea of what to do next, making these features crucial to any web design. They encourage readers to move further down the marketing funnel.
Call-to-action (CTA) buttons and forms alleviate the need for viewers to ask themselves about the next step. You are telling them what they can do, making the action more straightforward: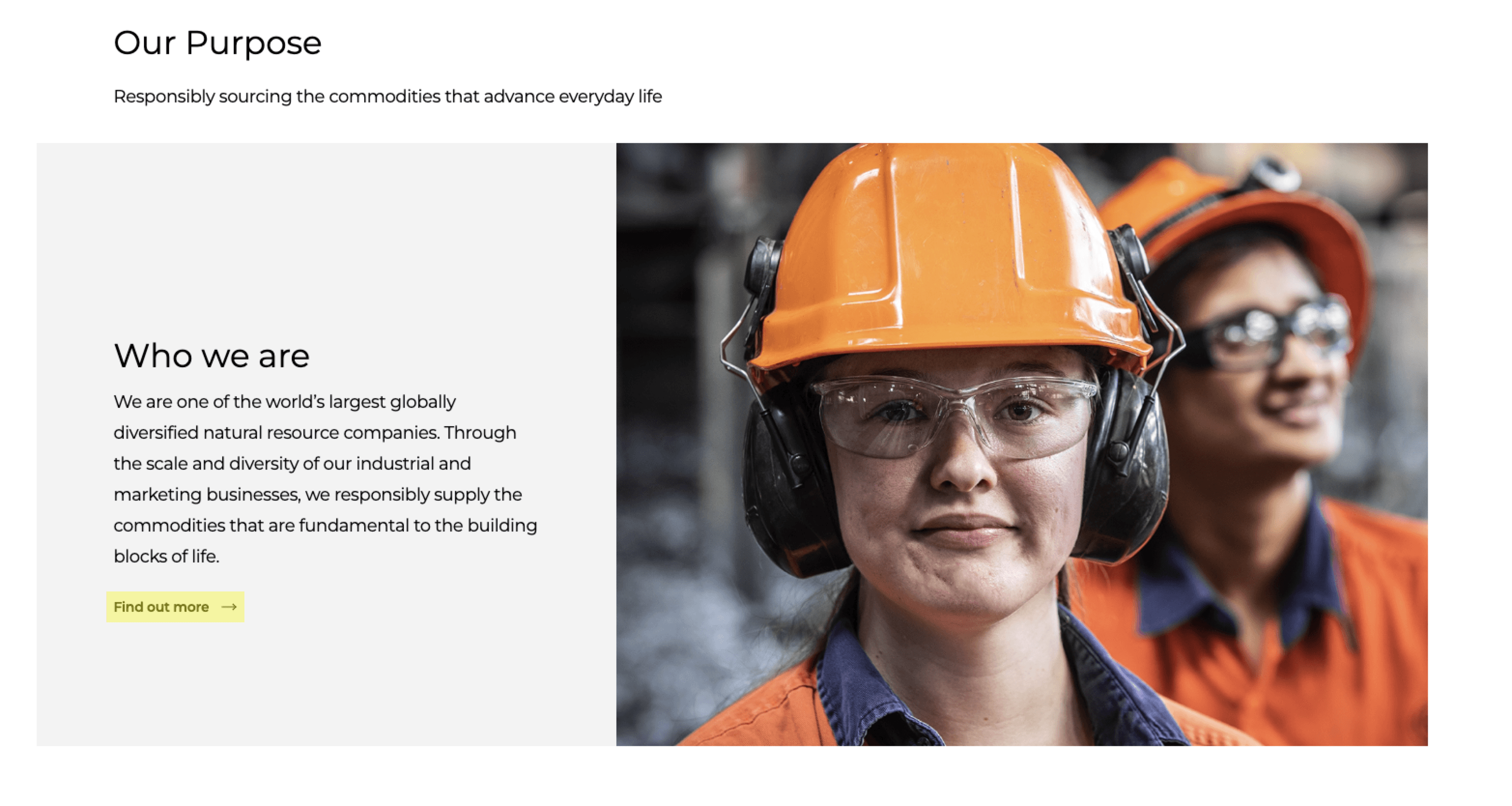 Design buttons or forms that match your branding and color scheme to promote a general sense of cohesiveness. Then, choose an action that you want your users to take, such as:
Contacting you
Viewing your services
Reading your blog
Signing up for emails
Though these are common options, your CTA buttons could be used for any desired action. Ensure these features are prominent on your pages to get as much attention as possible.
4. Prioritize photos and videos
Another crucial step of web design is to include visual elements. Information and concepts become easier to digest when you use pictures or videos to illustrate your point. This fact is especially true in the mining industry, where the layperson might need help understanding industrial terms or complex content.
Many websites contain a lot of written content, which is useful but has the potential to become overwhelming. Images, videos, and infographics allow you to break the text into smaller sections, making it more digestible: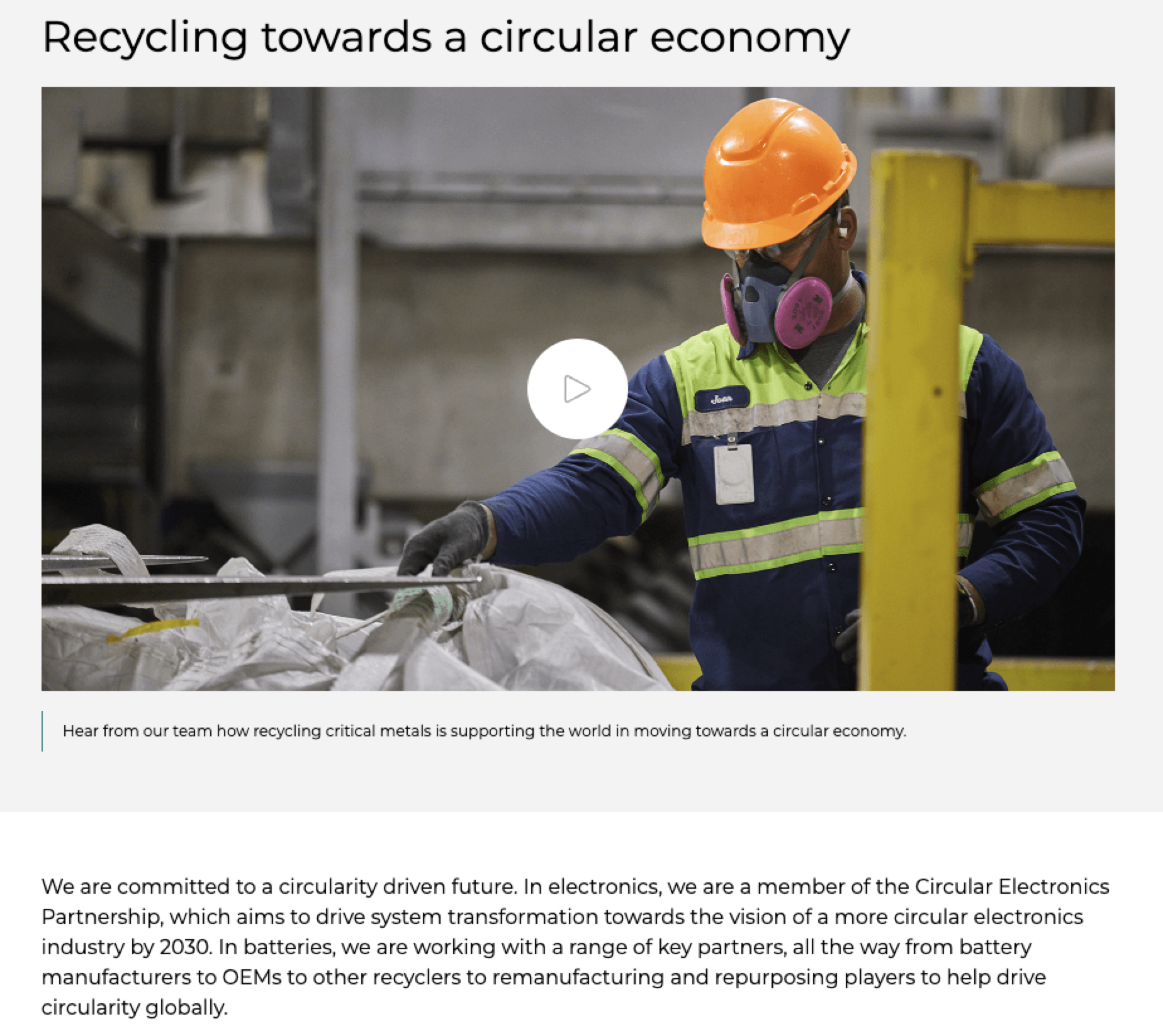 If you are talking about a specific type of equipment you use for mining in a blog post, include a picture of it. Or, if you provide mining services, use a demonstration or walkthrough video to show users how the process works.
Infographics are another practical visual element, especially if you include any statistics. For example, if you discuss the percentage of a specific mineral you find while mining or your success rate, an infographic will help readers visualize those ideas.
No matter what visuals you use, ensure your users can easily read and understand them. Adding captions to videos or alt text to images can help ensure that your audience will know what is on the page if they use screen readers.
5. Improve website accessibility
Much like how alt text can assist those who use screen readers, overall site accessibility is a critical part of web design. All the pages on your mining company's website need to be designed with the intent that those with disabilities can still use them.
Use this checklist to make sure your web design meets accessibility criteria.
6. Choose a cohesive style
Mining companies with the best web design have a style and formatting that accurately reflect their business. Everything from page layout to font choice and color scheme can affect whether you are seen as a trustworthy industry expert.
After you choose a site style, remember to stay consistent across all pages. For example, if you pick black as your body text font color, all pages should look alike. The same goes for background colors, font choice, CTA buttons, and image styles.
Although you don't need every page to look identical, it is best to keep page formatting the same across categories. That means all product pages should look similar, and all service pages should also resemble each other. This strategy helps create cohesiveness and order.
We'll help you create a website that stands out.
"WebFX has been instrumental in helping us develop a new website, allowing us to be a leader in our industry."

Learn More About Our Web Design Services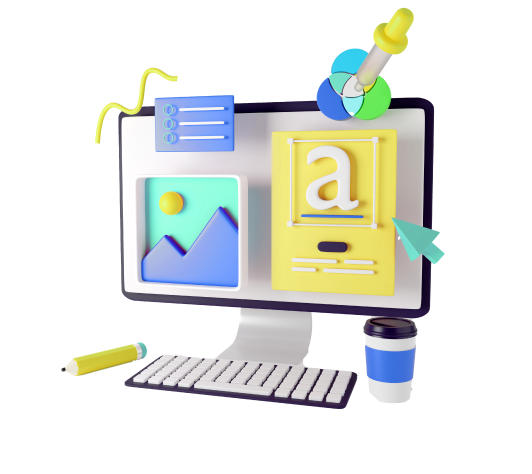 Trust WebFX to enhance your website
Are you ready to improve your mining company's website design to increase your chances of gaining more customers? Get help from the professionals at WebFX today. Our team is prepared to help you design a new website from the ground up or redesign an existing one using industry best practices.
Contact us online or call 888-601-5359 to speak with a strategist today!
Increase your leads, sales, and revenue with digital marketing