The mining industry is an increasingly competitive one in terms of both clients and employees. This means that if you want the best of both, you need to be active in building your company's reputation and brand awareness.
In today's Internet-driven world, the best way to do this is with search engine optimization, or SEO. Both potential clients and prospective employees alike use search engines like Google to find everything they need, and with SEO, you can improve the chances that your mining company is the top result.
If you'd like to speak with an SEO specialist about our SEO services, contact us at 888-601-5359 or contact us online
Independent research from Clutch has named WebFX the
top SEO company

in the United States.

Clutch has personally interviewed more than 250 WebFX clients to discuss their experience partnering with us.

Read More Clutch Reviews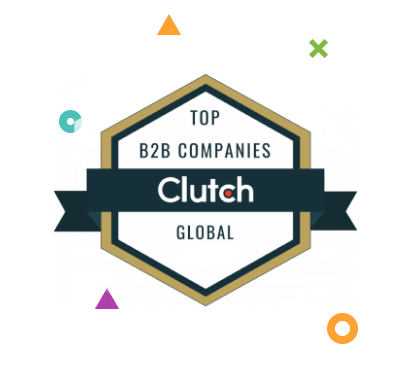 Why mining companies need SEO
Why should your mining company strive to have its name front and center when someone searches for mining companies online in Google, Bing or Yahoo? There are plenty of possibilities:
1. To get contracts
If you're actively bidding on new contracts, you can be sure that the project managers are doing their research online. And if your company doesn't come up in searches for reputable mining companies, you likely won't even be considered. Even if you have a lower bid than your competitors, a "no name" status could lead to the loss of the job.
2. To build a brand
Mining companies live by their brands, just as other businesses in the majority of other industries do. If your mining business is completely unknown, you could be missing out on opportunities to build relationships that lead to revenue streams.
3. To get the best employees possible
Mining companies need terrific employees, and the smartest way by being where they're already looking: the Internet. But job boards aren't enough; a candidate may leave the job board or start seeking out mining companies in a particular region without using your company's name directly.
4. To encourage media interviews
When the media want to speak with someone from the mining industry, they may simply do a quick online search to find mining companies to call. Though you might not agree to always give interviews, being known as a go-to source of information isn't a bad reputation to have.
5. To outshine the competition
Think about how you choose which result to click on in the results of a Google search. If you're like most people, you read through the first few and select the first one that sounds like what you're looking for. Great SEO practices can assist you in making sure your business always comes up higher in search results than your competitors' businesses, meaning that you'll have a better chance at attracting potential clients' attention.
These are just some of the many reasons your mining company should use SEO. Read on to find out how you can start accomplishing these goals.

Hear What It's Like to Work With WebFX!

"We had been looking for a new SEO firm responsible for industrial companies and we found the right one with WebFX. We have had nothing but great experiences so far and don't expect anything to change moving forward."
Boiler Installation
SEO best practices for mining companies
Many mining companies, especially those without in-house personnel dedicated to SEO, choose to work with full-service agencies to manage the ongoing task. Even if you're in this category, it is still essential that you understand some basic SEO techniques that are available to help your company achieve success in search engines.
1. Identify long-tail keywords
The most basic component of SEO is identifying the most important words and phrases in your industry and incorporating them throughout your site. And even if your website was originally keyword-dense, it's important to revisit your strategy on a regular basis.
Start by doing keyword research to find long-tail opportunities specific to your industry and geographic location. Then, use these terms as the basis for the rest of your SEO.
2. Optimize title tags and headers
Title tags and headers help search engines like Google determine what your pages are about and index them correctly. If yours have been left blank, or are duplicated across all the pages on your website, simply updating them could yield huge results.
3. Remove any pages that are duplicates
Do you have some web pages at your site with duplicate or almost-duplicate content? Rewrite those pages or get rid of them entirely. That way, you won't be penalized for having duplicate copy, which is considered a red flag by Google and other prominent search engines.
4. Continue to add fresh content
When's the last time you added new content to your site? If it's been more than a month or so, it's time to start writing.
Using the keywords you identified during the research phase, write articles or blog posts that potential clients will find interesting on a regular basis. If it's original, interesting, and optimized, fresh content can help you attract traffic and leads.
5. Install analytics on your website
Are you looking at your site's traffic, conversions, and other metrics on a regular basis? These can help you understand how people are finding your mining company, and which of your marketing tactics are the most effective.
Not only will you be able to tell which channels are pulling the strongest, but you'll be able to determine which pages are your most viewed. Many mining companies are surprised when they see the pages that are actually bringing viewers to their sites!
6. Update older pages on your site
Even if it's well-written and was once genuinely useful, outdated content can harm your chances of converting visitors. Do you have a page on your site that's no longer relevant, but seems to be doing well based on your analytics reports?
If so, don't rush to delete it—instead update the content to make it useful for potential clients. The page's established spot in search engines will continue to attract traffic, and the fresh information will show visitors that your company is a reputable source of information.
7. Add videos to your website
People love to watch videos, and your videos can be useful in two areas: They add personality and education to your site, and they allow you to expand your reach to platforms like YouTube. Although creating video content can be more time intensive than written articles, it may prove to be a valuable medium for your mining company.
Ready to start using SEO?
SEO is a complex process and requires a serious investment of time and energy, but the results can be huge. If you're interested in attracting increased traffic and leads to your mining company's site, we'd love to hear from you!
Contact us today to speak to a strategist and learn how our dedicated team of Internet marketing professionals can help you grow your company with a custom SEO plan.
Earn a 20% greater ROI with WebFX