Online channels like social media make it easier than ever to communicate with the public. Unfortunately, it does the same thing for your detractors. Companies have never been immune to criticism, but it took a big platform like a major newspaper to really hurt their image. Now, critics only need a few negative tweets and posts to do damage. That's why online reputation management is a must for your business.
In this day and age, that scathing review or damning story that once reached a couple of people can reach millions and continue popping up in web searches long after it was first created. The damage can be devastating unless you make a concerted effort to track, monitor and rehabilitate your reputation.
Keep reading to find out what a reputation management strategy will do for your business, why it's important, and what you can do to get started today. If you'd like to speak with a specialist, you can reach us at 888-601-5359 or contact us online.
How can bad press damage your company?
A negative story in traditional media could be damaging, but its reach was relatively small and short-term. Today, one bad story posted on a blog or social site can reach millions in a matter of minutes. If the story is bad enough, it can lead to subsequent stories that expand on the initial one.
Some effects of this kind of press can be neutralized in weeks or months, while others may never truly go away. Here's what can happen:
You miss out on potential customers
Consumers and businesses want to be able to rely on the companies they patronize. If a company fails to deliver good service or treats its customers poorly, potential business partners get nervous. After all, if it happened once, it could happen again.
The same thing happens when a company is caught doing something inappropriate or illegal. Some customers will advocate for a change, and others will just stop buying. Even if your bottom line doesn't suffer serious consequences, your reputation certainly will.
You lose the trust of existing customers
Your online reputation is made, to a certain extent, by satisfied customers, happy employees, and key influencers in your field. When your company is facing bad press, these people may not be as willing to defend you as they once were.
Some will try to stay out of the controversy until it blows over, so that it doesn't damage their own reputation. Even worse, others will change their minds and decide that your business is no longer worth supporting.
Your brand's reputation suffers
A well-known brand can be a great asset when it comes to reaching new customers. Familiar names (especially those that have been around for a while) come across as more trustworthy, but only if they have a reputation to match.
For example, think about what happened after the BP oil spill in 2010. Customers were scared off, the stock fell, and follow-up stories circulated the Internet for months. And even today, when you perform a search for their name, you'll see evidence of the incident in the results.
However, negative news doesn't have to lead to irreparable damage. Many brands have dealt with bad publicity at one time or another. However, the companies that were able to rehabilitate their brands were those that understood reputation management, both online and off.
Time to Level Up Your Sales
Our long list of services helps you grow every aspect of your business with marketing strategies that are proven to increase bottom-line metrics like revenue and conversions.
In the past 5 years, we've managed more than 12.9 MILLION transactions across our client base.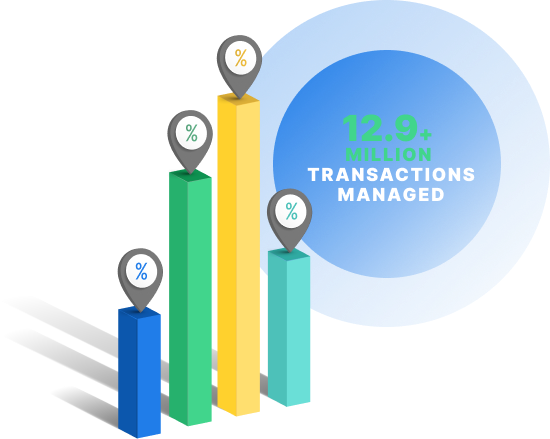 Hear What It's Like to Work With WebFX!

"We had been looking for a new SEO firm responsible for industrial companies and we found the right one with WebFX. We have had nothing but great experiences so far and don't expect anything to change moving forward."
Boiler Installation
How can oil and gas companies protect their online reputations?
Even the best companies have to worry about their reputations. Unhappy customers vent online, and these reviews can quickly turn into news stories. When this happens, the worst thing you can do is nothing.
Online reputation management requires you to be proactive, and these strategies will help you mitigate a potentially damaging story before it even arises.
Stay active on social media
Brand loyalty plays an important role in reputation management. Customers and other advocates that love your brand are more likely to come to your defense when bad news breaks. Build this loyalty and replace bad news with good by staying engaged with customers on social media.
While social media is great for making announcements and sharing good news, keep the conversation going both ways. People go online to talk about your company, either to praise it or to complain. Respond to both kinds of feedback. Thank positive reviewers for their support and apologize to people who have had bad experiences and offer solutions. When you engage with followers, you create good will—and a buffer against negative publicity.
Monitor online chatter
You may be online all the time, but you can't be everywhere. You don't have time to visit every blog, website, and social media page that may possibly mention your business. With the right reputation management tools, though, you can easily see who is talking about you and what they're saying.
Sign up for Google Alerts and have the latest mentions of your company sent to your inbox. Other programs like Social Mention will quantify the number of mentions in social media and blogs and let you know whether they lean positive or negative. With this information in hand, you're now ready to take the next important step.
Respond immediately
It may be tempting to ignore a scathing review or news story, but the Internet helps news travel fast. If you take too long to respond, that bad feedback can become the dominant topic where your company is concerned. Don't give it a chance to spread—respond right away and stop the damage before it starts.
The most effective way to do this is to go to the source. If someone is sharing a bad experience, talk to the person and offer to resolve the situation. If the story came from a blogger or reporter, reach out with an update that shows you're addressing the issue. When the update to a negative story is a positive one, your reputation remains intact.
Good agencies have more than 50 testimonials.
Great agencies have more than 100 testimonials.
WebFX has over 1000+ glowing client testimonials.
See What Makes Us Stand out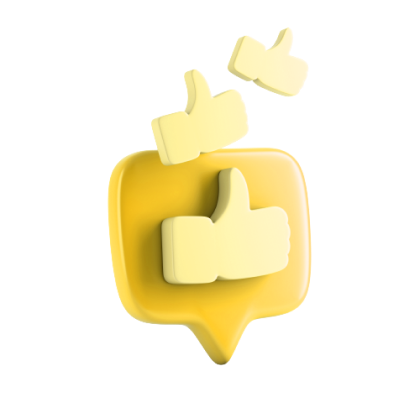 Need help managing your company's online reputation?
News travels online at lightning speed, especially when the news is bad. But even without a negative story making the rounds, your company should still to take proactive steps to protect its reputation online.
If you'd like to start taking a proactive approach, don't hesitate to contact us! Our talented team of Internet marketers and social media managers has all the skills you need to build a glowing reputation online.