Whatever your company delivers — whether it's food, office supplies, vehicles, or anything else — pay-per-click (PPC) advertising can deliver increased site traffic and revenue for you.
PPC management is a powerful tool for promoting your delivery services online, and working with an experienced PPC agency like WebFX can help you maximize your return on investment (ROI).
Keep reading or contact us to learn more about PPC for delivery services.
Traffic attracted through PPC advertising yields 50% more conversions than organic advertising.
Are you leveraging PPC in your marketing efforts? Let's get started.
View the Guide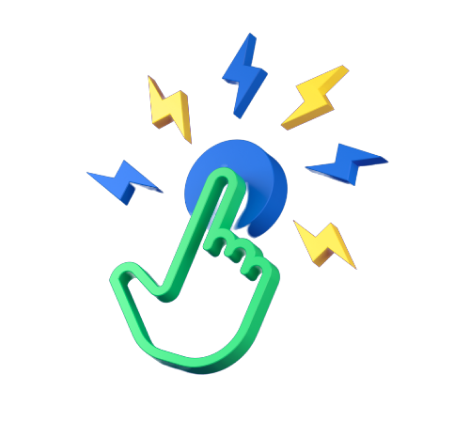 What is PPC for delivery services?
PPC stands for pay-per-click advertising. It's a method of placing ads online in search engine results, website banners, and social media feeds.
You've probably seen plenty of PPC ads in your time online. Here's an example of PPC ads in Google results for the search term "food delivery services."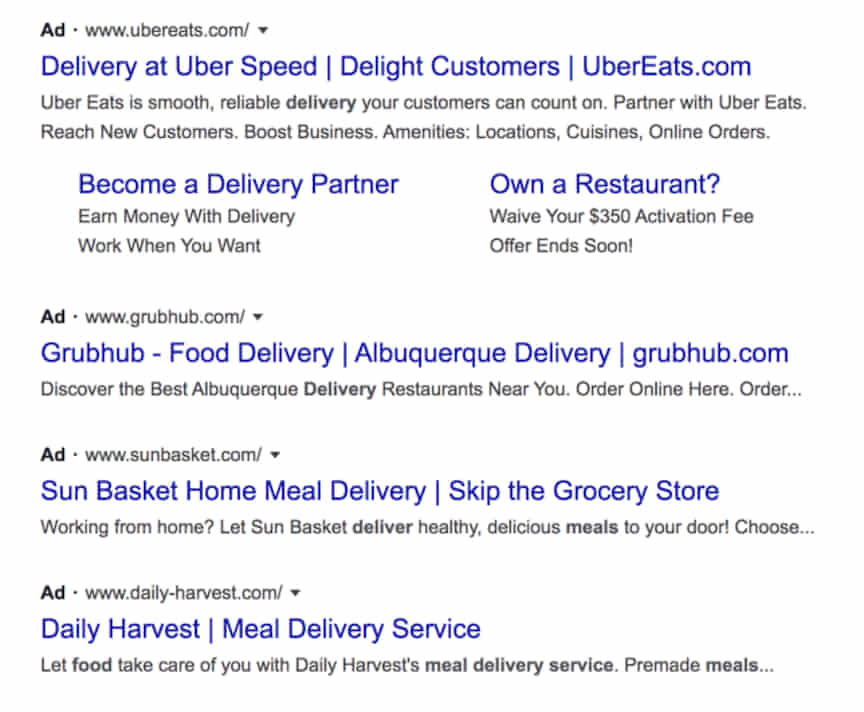 PPC is named for the way that advertisers pay for ad space. With PPC, you only pay when someone clicks on your ad.
PPC works via an auction process in which advertisers bid on ad space. There are some variations in how these processes work, but we'll look at PPC ads on Google, one of the most popular PPC ad platforms, as an example.
Here's an overview of how the process works:
A user searches something on Google, such as "grocery delivery services."
Google checks whether any advertisers placed a bid on the keyword "grocery delivery services."
If not, Google delivers the results without ads.
If advertisers bid on the keyword, Google runs an auction.
Google ranks the bidding advertisers' ads based on several factors, including maximum bid and quality score.
Google displays the ads that won the auction at the top of the SERPs and charges the advertisers for each click their ads receive.
How does Google rank ads? It uses the following formula.
Bid x quality score = ad rank
Your bid is the maximum amount you're willing to pay for the ad space. Your quality score is based on your ad's relevance to the search, your landing page experience, and your expected click-through rate (CTR).
If your ad is displayed, you typically won't pay your maximum bid amount. Google calculates your cost per click (CPC) using the following formula.
Ad rank of the advertiser below you / quality score + $0.01 = your CPC
Hear What It's Like to Work With WebFX!

"WebFX did amazing work creating a new website for us on a tight schedule. They have taken the time to learn about our business and give us ideas of how to make our digital marketing better. We still have work to do with WebFX but overall very pleased."
Professional Service
How to launch a PPC campaign for your delivery service business
So, that's how PPC works, but how does launching a PPC campaign look from the perspective of the delivery company running the ads?
Here are the main steps of PPC for delivery services:
1. Choose your platforms
First, you'll need to choose the platforms you want to advertise on. The best PPC campaign platforms for you depend on where your customers spend time online.
Perhaps, they're searching Google to figure out how they can get furniture delivered to their new office building. Maybe an ad on a restaurant's website would convince them to place an order for delivery.
2. Conduct keyword research
If running search ads, you'll also need to decide which keywords to target. Come up with some keywords you think people might search when looking for information related to your services.
Then, use keyword research tools, such as KeywordsFX, to find related keywords and information about each keyword. Keyword research can tell you, for example, how popular a given keyword is and how much competition there is for it.
Aim to choose keywords consisting of more than just a few words, known as long-tail keywords. These keywords tend to have less competition and reach more qualified leads since they're more specific.
For example, try targeting "coffee delivery services in Memphis" instead of just "coffee delivery."
3. Decide on your budget
Another crucial decision is how much to bid on ad space. Consider the average CPC for the keywords you're bidding on and your potential ROI.
As part of our PPC management services, we offer strategic bid management to help you get the most out of your PPC campaigns.
4. Set up your accounts and launch your campaigns
Next, you'll set up your account on the ad platforms you decided to use. You'll fill in your information and add a payment method.
Then, you can start setting up your campaigns, including your bids and target audiences — and finally, launch your campaigns!
5. Monitor and analyze your campaigns
It's essential not to overlook monitoring your campaigns and analyzing their results. You can use this information to improve your strategy by doing more of what's working and changing what's not.
You may also want to test several variations of your ads to help you figure out what works best for your audience.
Partner with a team of ecommerce masters!
WebFX campaigns have delivered more than 12,936,451 ecommerce transactions in the last 5 years
Read the Case Studies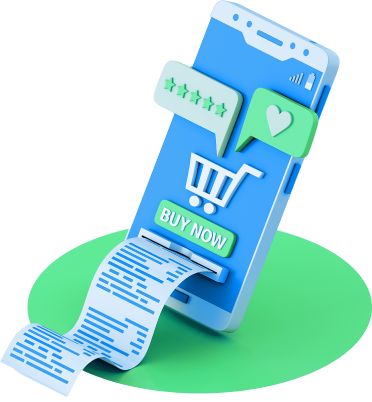 What are the benefits of PPC for delivery services?
So, why should your delivery company invest in PPC? Some top benefits of PPC include:
PPC advertising is cost-effective: With PPC, you only pay when someone clicks on your ad, which means you only pay when there's a chance of the user converting. This contributes to PPC's high average ROI of $2 for every $1 invested.
PPC works quickly: With PPC, your ad can be at the top of the SERPs for a relevant keyword soon after launching your campaign. PPC is a useful strategy when you want to see results quickly or when you're promoting a time-sensitive offer.
PPC allows for precise targeting: PPC offers lots of options for how you target your advertisements. You can target based on demographics, user search history, purchase history, and more. Targeting users that are most likely to convert helps you create the best PPC campaign possible.
PPC comes with high conversion rates: People tend to click on PPC ads when they're ready to convert. In fact, 65% of high-intent searches lead to an ad click.
PPC offers easy results tracking: PPC platforms typically give you lots of options for monitoring your campaigns. These campaign monitoring capabilities enable you to test different ad variations and fine-tune your strategies for better results.
What is PPC management?
While you can choose to manage your PPC ads yourself, working with an experienced PPC agency helps ensure you have the best PPC campaign possible.
PPC management may include services such as the following:
Campaign and strategy development
Keyword research and selection
Ad copywriting and design
Strategic bid management
Results analysis and reporting
Landing page performance testing
When you work with WebFX, you'll get a dedicated account manager, a custom PPC strategy, lead phone call tracking, and regular reporting. We also offer transparent pricing and several plan levels to help you get the right PPC management services your delivery company needs.
Questioning the quality of your SMB's PPC performance?
Get your FREE PPC audit from WebFX today!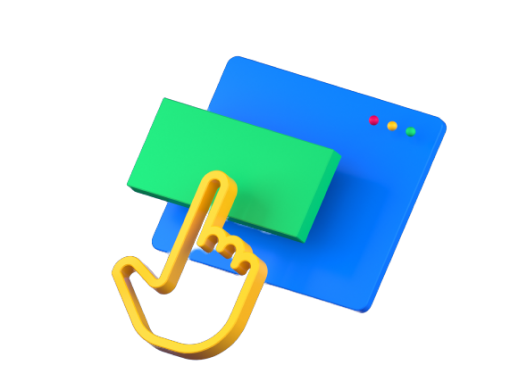 Why work with a PPC agency?
So, why partner with a PPC digital agency instead of managing your campaigns on your own?
Learning how to run a successful PPC campaign takes time. This learning curve means it will take you longer to see results. Plus, learning PPC or training someone to do PPC will take time away from other crucial business tasks.
Implementing your PPC strategy and campaign takes time, too, especially if you don't have much experience with PPC.
An experienced PPC agency, on the other hand, already knows how PPC works and can quickly develop the best PPC campaign for your needs. You'll skip the learning curve, which enables you to get results quickly.
Working with a PPC digital agency can also increase your ROI since these PPC professionals have experience with many types of campaigns. They also have the resources and capabilities to conduct extensive research and carefully monitor your results to boost your ROI.
WebFX: Your delivery service company's PPC digital agency
If you're considering PPC for delivery services, consider working with WebFX. We're an experienced PPC management firm and have managed more than 650 client PPC campaigns.
We're also a Google Partner with five agency specializations, and we have a team of more than 500 digital marketing experts who are ready to develop and implement the best PPC campaign for your delivery company and your business goals.
We also offer a range of other digital marketing services, including search engine optimization (SEO) and web design. These services can make PPC for delivery services even more effective when used along with it.
To learn more about our PPC management services and how PPC for delivery services can help grow your business, explore our free resources, or contact us today.
Earn a 20% greater ROI with WebFX