More than 88% of digital display ad spending, which amounts to over $75 billion, was programmatic in 2020, according to eMarketer. Those numbers are forecasted to continue growing to over 91% and $133 billion by 2023.
Programmatic advertising provides numerous benefits, such as increased efficiency, reduced ad costs, and improved performance through optimization, so it's no wonder automated ad buying and management is so prevalent. Using the right platforms is key to success with programmatic advertising, though.
That's why in this post, we'll go over the top programmatic platforms for your business.
What is a programmatic advertising platform?
Programmatic advertising is the use of software and automation to purchase, sell, and manage digital advertising. When we compare programmatic vs. traditional advertising, programmatic advertising enables you to implement smarter, data-driven, and automated ad campaigns that drive impressive results.
Programmatic advertising platforms are the tools that enable that to happen. The term programmatic advertising platform is a broad term that encompasses various types of tools that all work together to make programmatic advertising possible. These tools include:
Demand-side platforms (DSPs)
Demand-side platforms (DSPs) are the programmatic tools that advertisers and ad agencies use to purchase ad space.
DSPs allow advertisers to use automation to purchase ad inventory rather than negotiating with a person and manually placing ads. DSPs also often include tools for managing campaigns, designing creatives, optimizing campaigns, tracking campaign performance, and other aspects of digital advertising. Many of the tools we'll cover in this article focus on the DSP side of advertising.
Supply-side platforms (SSPs)
Supply-side platforms (SSPs) are the tools that publishers use to sell ad space on their websites, apps, and other digital properties.
Like DSPs, SSPs use automation to sell ads. Using automation, they aim to maximize the price of ad space and match ad space to advertisers. Through SSPs, publishers get access to a much broader group of advertisers than they otherwise would.
Ad exchanges
Ad exchanges are another piece of the programmatic platform tech stack.
Ad exchanges are the online marketplaces that DSPs and SSPs connect to in order to buy and sell ads.
Top programmatic platforms
There's a huge range of options when it comes to programmatic platforms. To give you an idea of what's available, here are a few of the top programmatic platforms.
Adobe Advertising Cloud
Adobe is a huge name, and it's not surprising the company runs one of the biggest, most popular programmatic platforms out there.
Adobe Advertising Cloud includes numerous solutions that help you create, optimize, and track your campaigns. Adobe's tools can help you optimize your campaigns with marketing automation, A/B testing, and the Media Optimizer, which forecasts the ideal mix of display, search, and social ads for your goals.
Pricing: custom, varies based on company size, needs, and number of solutions purchased
Platform type: DSP
Ad inventory options: Display, video, mobile apps, TV, audio, digital out of home (DOOH), native and more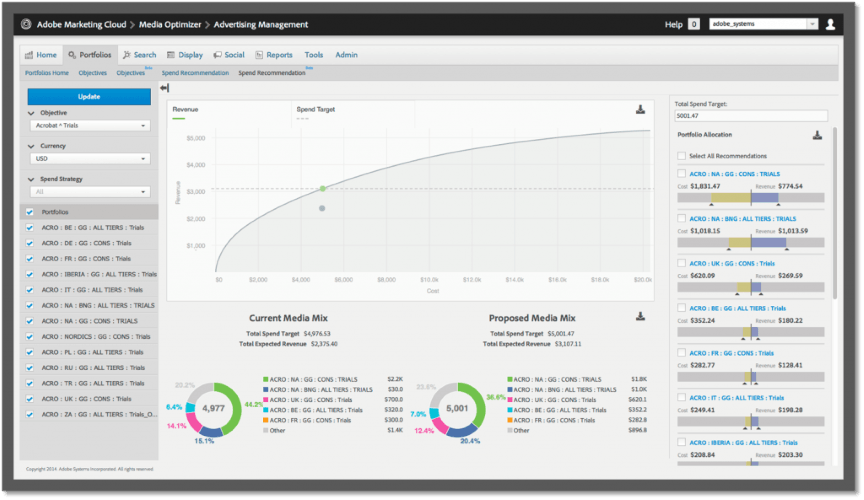 MediaMath
According to MediaMath's website, it created the first DSP back in 2007 and now works with more than 3500 advertisers. The MediaMath platform includes numerous features that help you manage your campaigns and creatives. It offers targeting and audience segmentation tools as well as brand safety and fraud protection features.
Pricing: Custom
Platform type: DSP
Ad inventory options: Display, mobile, over-the-top (OTT) media, video, native, DOOH, audio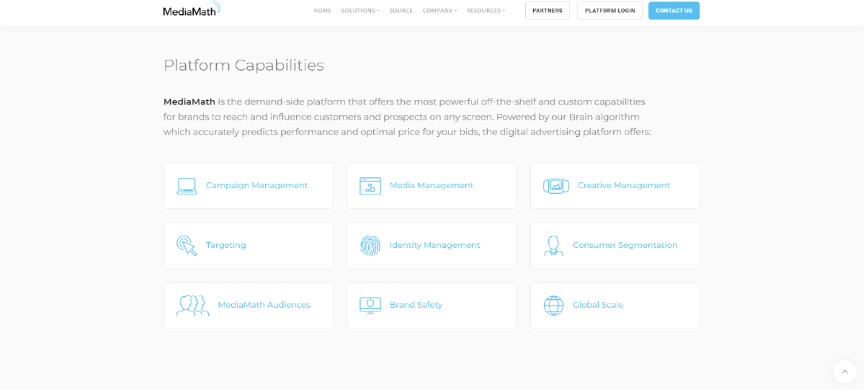 SmartyAds
Another one of the top programmatic platforms is SmartyAds. SmartyAds offers a full programmatic advertising tech stack, with a DSP, SSP, ad marketplace, and white label solutions. SmartyAd's DSP lets you purchase ad space across nearly all channels through various ad networks.
It also comes with precise targeting options and artificial intelligence-powered optimization, as well as features for brand safety, tracking, and more.
Pricing: Flat rate
Platform type: DSP, SSP, Ad exchange
Ad inventory options: Video, native, display, rich media, mobile, and more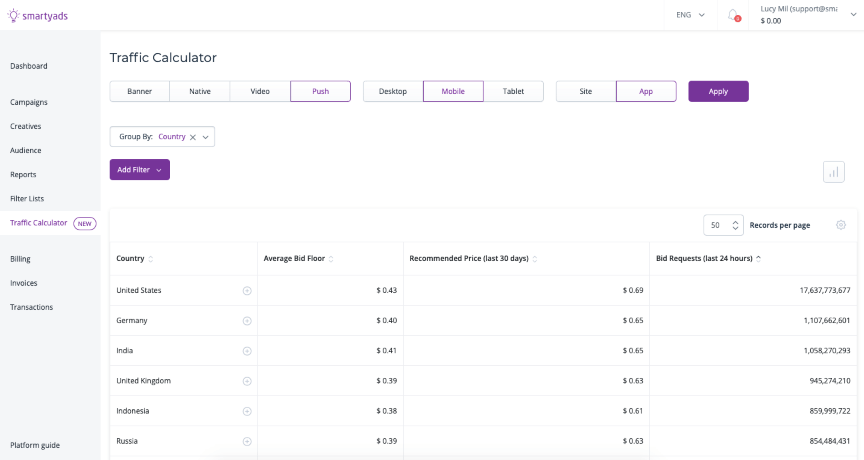 Choozle
Choozle is a DSP provider that emphasizes support in addition to its technology. You can work with a coach who will help you with onboarding, as well as planning and executing your campaigns. The Choozle DSP lets you launch ad campaigns across numerous channels, offers numerous targeting capabilities, and comes with helpful tracking and reporting features.
Pricing: $99 per month, add-ons available
Platform type: DSP
Ad inventory options: Connected TV (CTV), audio, desktop, mobile, tablet, video, and more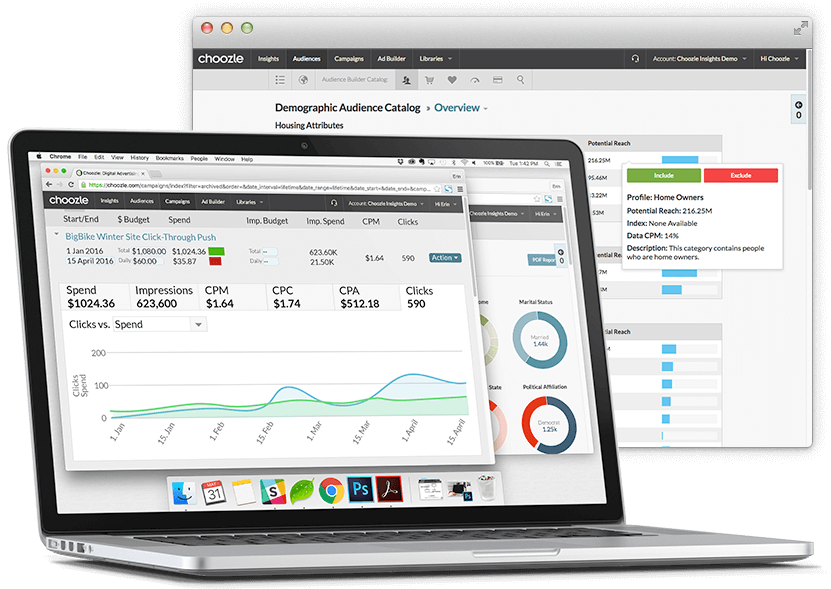 Xandr
In 2018, AT&T acquired an advertising technology firm called AppNexus, which offered a top programmatic platform, and rebranded AppNexus as Xandr. Today, Xandr continues to offer top DSP, SSP, and marketplace solutions. Xandr Invest, Xandr's DSP offering, comes with numerous campaign management and optimization features as well as tools for targeting, fraud protection, and brand safety.
Xandr users get access to AT&T customer insights.
Pricing: Custom
Platform type: DSP, SSP, marketplace
Ad inventory options: Digital, TV, and more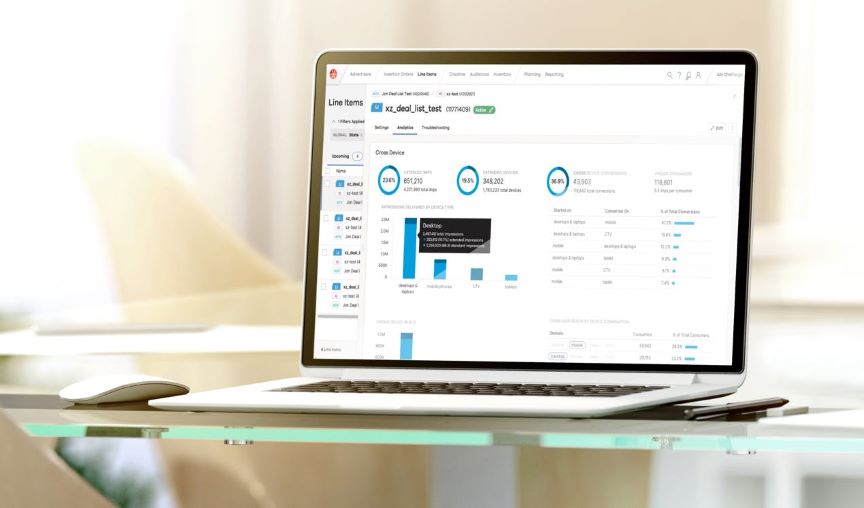 PubMatic
PubMatic is a programmatic advertising company that focuses on the seller side of things. It offers an SSP and various other tools for both ad sellers and buyers. PubMatic offers various solutions that help publishers ensure ad quality and monetize their ad space.
It offers a private marketplace, tools for reducing ad fraud, and analytics tools. Advertisers can use PubMatic's media buyer console to plan and manage their campaigns across various channels.
Pricing: Custom
Platform type: SSP
Ad inventory options: OTT, CTV, video, display, addressable, native, mobile, and more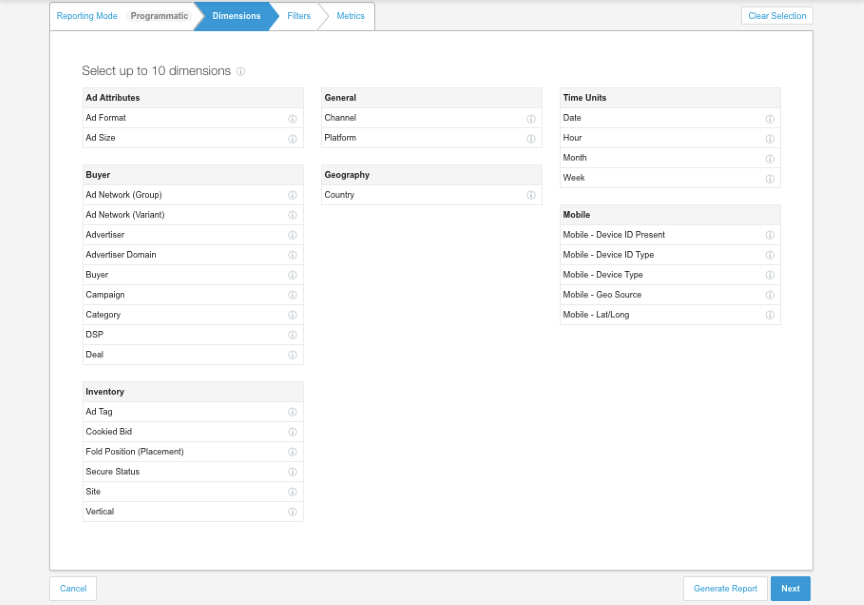 Simpli.fi
Simpli.fi is another top DSP that offers features for campaign management, targeting, audience expansion, analytics, and reporting. In addition to its DSP, Simpli.fi offers accounting, media management, and project management software geared toward ad agencies. These features allow for easy integration of agency management and analytics.
Pricing: Custom
Platform type: DSP
Ad inventory options: CTV, addressable, mobile, video, display, social, and more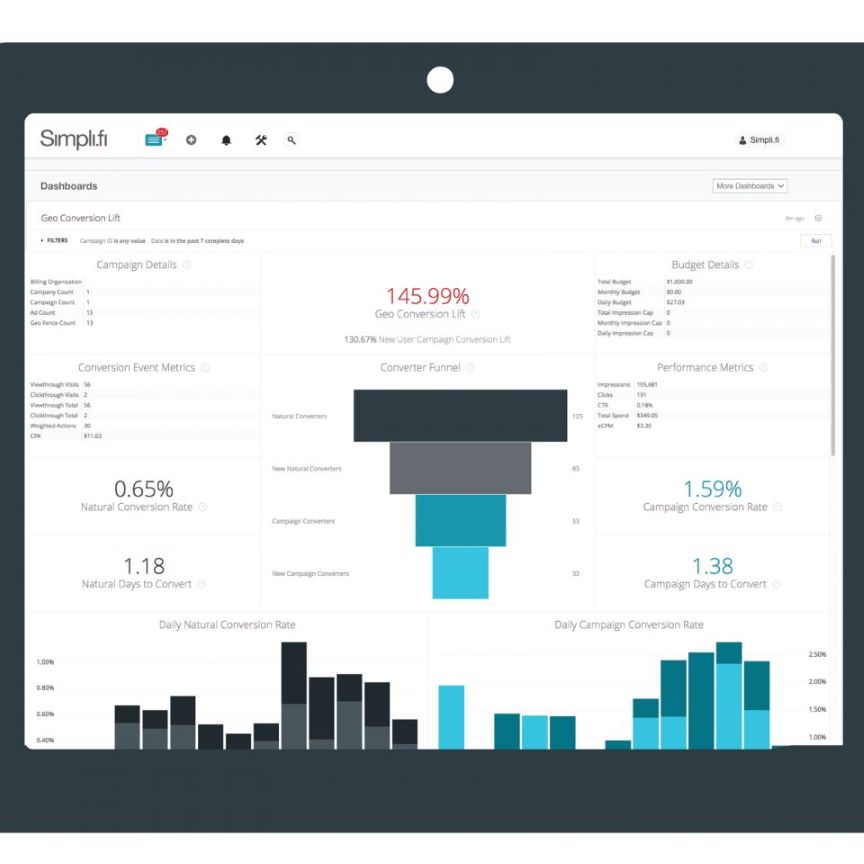 Google Display & Video 360
Google Display & Video 360 is the premium, paid version of Google's ad management tools. In 2018, Google combined its DoubleClick advertiser products and the Google Analytics 360 Suite of products into a single brand called Google Marketing Platform. As part of the change, Google's DoubleClick Bid Manager became Google Display & Video 360. Display & Video 360 enables you to plan campaigns, design ad creatives, manage your audience data, purchase ad inventory, and optimize your campaigns.
Pricing: Custom
Platform type: DSP
Ad inventory options: display, video, native, mobile, and more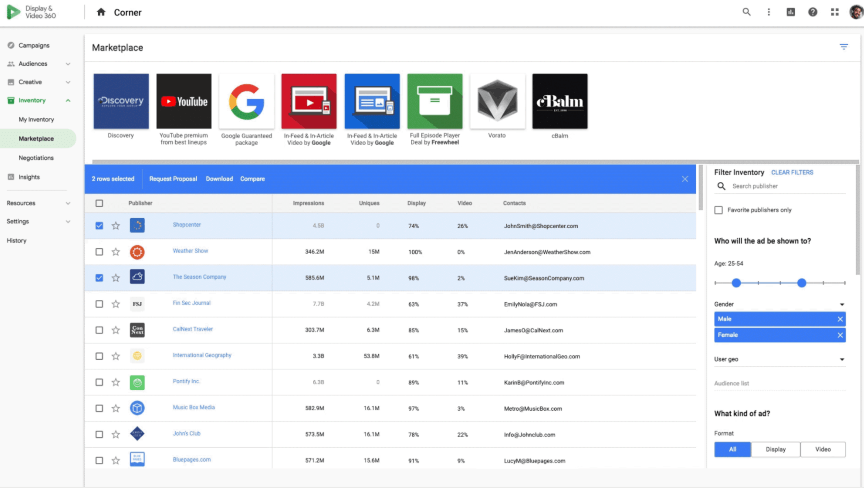 Which programmatic advertising platform should you choose?
Choosing a programmatic advertising platform can be challenging. The list of options is huge — we only covered a small portion of the available platforms in this post. And there are lots of factors that can play into your decision.
So, how do you evaluate programmatic advertising platforms and choose the right one for your business? Here are a few of the most important factors to evaluate:
Interface: Is the interface easy to use? The best way to assess this information is to get a free trial or demo since preferences differ when it comes to interfaces.
Inventory options: Inventory options is a huge consideration. What channels and devices can you connect to with a given platform?
Pricing and pricing structure: Cost is always an important consideration, as is the way that pricing is set up, whether it's monthly, yearly, or another structure.
Targeting options: Targeting can make or break your campaigns. Consider which targeting options are available and how precise you can get with your targeting.
Brand safety and fraud protection: Any programmatic platform you use should contain features for preventing fraud and protecting your brand.
Privacy and transparency: Make sure you choose a platform that emphasizes transparency so you know where your ads are appearing and what you're getting for your money. Privacy for users is also a crucial consideration.
Integrations: Does the platform you're considering offer integrations with other tools you use or may start using in the near future?
Support: Is the platform's technical support helpful, efficient, and friendly? A strong support team can help you make the most of your digital advertising.
Get started with digital advertising
Programmatic platforms play a huge role in digital advertising today, so it's important to understand them and choose the right ones for your needs. If you'd like expert help setting up your digital advertising campaigns, consider working with WebFX. We have a team of more than 500 digital marketing professionals who can help plan, execute, and optimize your campaigns.
Our programmatic advertising agency has driven more than 7.8 million leads and $3 billion in revenue for our clients over the last five years. To learn more about our digital advertising services, contact us online or at 888-601-5359 today.
WebFX Careers
Join our mission to provide industry-leading digital marketing services to businesses around the globe - all while building your personal knowledge and growing as an individual.