The 10 Best PPC Companies Around the World
Looking for the ideal PPC company in your region of the world? You're in luck! Here are our picks for the 10 best PPC companies across the globe.
If you're looking to market to people online, few strategies will serve you better than pay-per-click (PPC) advertising. PPC lets you reach relevant users at the top of their Google searches — and since 93% of all online experiences begin with a search engine, that's no small feat.
But for small- to mid-sized businesses (SMBs), it can be challenging to master PPC on your own. For that reason, the best solution is often to partner with a professional PPC agency. Agencies have more experience, time, and resources available to help optimize your campaigns.
Finding the right agency can be a struggle, though — particularly finding the right agency in your region of the world. Fortunately, we've rounded up a list of the best PPC companies in the world to help you find a PPC partner for your business.
We also have a video with tips for choosing your PPC agency.
Read on for our full list of PPC marketing company recommendations. Then, if you live in North America, partner with WebFX's team of 450+ experts for our expert PPC services.
Just call 888-601-5359 or contact us online today to get started!
WebFX is a partner businesses trust.
Hear from ABWE, who's been with us for over 10 years!
Watch the Video Testimonial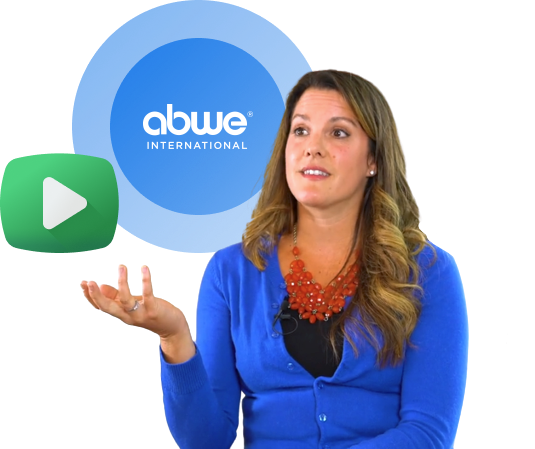 10 best PPC advertising agencies across the globe
You can find plenty of recommendations online for the best PPC companies, but what if you need an agency located in a specific region of the world? If your business operates from Shanghai, you'll probably have a very different set of options than someone in Lagos.
For that reason, we've compiled a list featuring the top PPC company in each region. We recommend assessing these choices for yourself to see if they meet your needs — but if they do, these are some of the most professional agencies available.
Here are our picks for the 10 best PPC companies around the globe!
1. Western Europe: One Umbrella
One Umbrella is a PPC advertising and social media marketing agency based in London, United Kingdom. As a Google-certified company, they work predominantly with SMBs in the UK and throughout Western Europe.
When you partner with One Umbrella for your PPC, they'll take the time to research your market and competitors. Then, they'll get to work developing and implementing a top-tier PPC strategy for your business.
They drive superior results for their partners even when working with a small budget, and they provide fast, helpful responses to any questions their clients may have.

2. Eastern Europe: UAWC Agency
Our pick for the top PPC company in Eastern Europe is UAWC Agency. Based in Kyiv, Ukraine, UAWC provides services related to PPC and conversion rate optimization (CRO). They work with a variety of industries, from loan agencies to gaming companies.
UAWC Agency is a Google Premier Partner. When you partner with UAWC, you'll not only receive stellar PPC results — you'll be able to observe those results in real-time through the Google Data Studio dashboard they set up for you.
They're masters at generating a high return on investment (ROI), and they pride themselves on being responsive and adaptable to their clients' needs.

3. Northern Africa: XNUMERIK
Based in Rabat, Morocco, XNUMERIK is a PPC and social media marketing agency that works predominantly with mid-sized businesses. As a Google Partner with a 4.9-star rating on Clutch, they're one of the best PPC companies available in Northern Africa.
XNUMERIK aims to exhibit three specific traits in all their client interactions: Transparency, accountability, and respect. When you partner with XNUMERIK, all three of those traits define your experience.
This agency also brings over a decade of PPC experience to the table, making them easily one of the most proficient and knowledgeable agencies available.

4. Southern Africa: Hype Digital
Hype Digital is an SMB-focused agency based in Cape Town, South Africa. As a full-service digital marketing agency, they handle everything from search engine optimization (SEO) to email marketing, but PPC is their number-one specialty.
Hype Digital operates under the belief that every business is different, so they won't handle your PPC with a one-size-fits-all approach. Instead, you can expect campaigns designed specifically for your target audience — and you can expect them to drive results.

5. Middle East: SEO Sherpa
Our pick for the best PPC marketing company in the Middle East is SEO Sherpa, located in Dubai, United Arab Emirates. SEO Sherpa works with various business sizes and industries, from small ecommerce sites to large retail companies.
If you browse SEO Sherpa's multiple five-star reviews on Clutch, some recurring adjectives you'll see are "smooth," "organized," and "focused." It's clear from those descriptions that SEO Sherpa is an incredibly professional and efficient agency with which to work.
When you partner with SEO Sherpa, you can expect quality service that boosts your conversions to new heights.

6. South Asia: BrandBurp Digital
BrandBurp Digital is based in Noida, India. They offer top-tier digital marketing services — primarily PPC — to SMBs throughout South Asia and beyond.
When you partner with BrandBurp, they'll make it a top priority to be informed about your company and your industry. From assessing your audience to keeping a close watch on your competitors, they inform all their actions with industry research.
BrandBurp has a five-star rating on Clutch, demonstrating their high level of client satisfaction. They've also earned numerous awards, including multiple Webby Awards for the online campaigns they've designed.

7. East Asia: Principle Company, Ltd.
Operating out of Chiyoda-ku, Japan, Principle Company is a digital marketing agency that specializes in SEO, PPC, and social media marketing. Working primarily with mid-sized businesses, they offer some of the best PPC advertising services in East Asia.
Principle has a glowing reputation for their customer service and aims to be as flexible as possible for their clients. They also have incredible data analysis expertise, meaning everything they do for you will be firmly data-driven.
With over a decade of experience and a five-star rating on Clutch, Principle has what it takes to help your business excel through your PPC.

8. Australia: Farsiight
Farsiight is a PPC and social media marketing agency based in Brisbane, Australia. They work predominantly with mid-sized businesses, and they maintain a five-star rating on Clutch for their commitment to their clients.
As a Google Premier Partner with numerous awards, Farsiight has proven repeatedly that they know how to optimize your PPC for stellar results. Their team consists of paid advertising specialists, not "jack-of-all-trades" marketers — so you'll be working with experts.
One of their Clutch reviews even says, "The only thing we'd like to see is for them to branch into other areas so that we can hire them for more things!" That recommendation is quite a testament to how much Farsiight pleases their clients.

9. North America: WebFX
If your business is located in North America, you won't find a better PPC company than WebFX. Based in Harrisburg, Pennsylvania, we have a 4.9-star rating on Clutch and over 200 reviews — an incredibly impressive accomplishment!
WebFX's team consists of over 450+ digital marketing experts, and we've been driving digital marketing results for over 25 years. In that time, we've gained all the knowledge and experience we need to take your PPC to new heights.
If you're still unsure of WebFX's dedication and expertise, just look at the results we've driven for our clients. In the past five years alone, we've generated over 7.8 million and $3 billion in revenue. When you partner with WebFX, you can expect amazing results!

10. Central and South America: Sherlock Communications
The final PPC marketing company on our list is Sherlock Communications, which holds a five-star rating on Clutch. They're based in São Paulo, Brazil, and they work specifically with businesses in Latin America.
Sherlock Communications has won multiple awards for their marketing proficiency. Their website states that they aim "to provide on-the-ground support to clients' local teams," which they do for a wide variety of industries.
Every aspect of Sherlock's track record indicates that you'll be satisfied if you partner with them, which is why they're our pick for the top PPC agency in Central and South America.

WebFX is the top PPC company in North America
Looking for a North American PPC agency for your business? WebFX is the company for you! With 860+ testimonials, we're the agency clients trust to drive top-of-the-line results for their businesses — and we'd love to do the same for you.
With our PPC services, you'll get help optimizing everything from your bidding strategy to your landing page design. You'll also receive a dedicated account representative to keep you closely informed about everything we do for you.
To get started with us, give us a call at 888-601-5359 or contact us online today!