Amy from the WebFX Internet Marketing team has some advice that will help you choose the right PPC agency for your business. Watch the video (or read the transcript) to learn more.
Transcript:
A lot of agencies claim to be the best at PPC, but how do you weed out the fakers and find the right team of experts to generate revenue with your ads? This video on how to choose a PPC agency is a great place to start.
I'll cover the basics of outsourcing your PPC efforts, like what a PPC agency is, what you should consider in your research, and where to look when you're ready to make that list. You can find more specific timestamps in the video description.
Before I tell you how to get started, this is just a friendly reminder to subscribe to our channel and hit the bell so you stay in the loop on the latest digital marketing insights. And with that, let's move on to what a PPC agency does.
What is a PPC agency?
PPC (or pay-per-click) is a form of paid online advertising in which you pay when someone clicks on your ads. You can run PPC ads in search engines, on social media, on Amazon, and on other sites across the web.
A PPC agency is a company that manages PPC campaigns. Agencies may focus only on PPC or offer a host of other services like SEO, web design, or social media marketing.
Plus, what you get from a PPC management package may vary from agency to agency, so you'll have to familiarize yourself with the different pricing plans in your research.
Generally, when you hire PPC experts, they'll:
Research your competitors, industry, audience, and keywords

Develop and launch campaign strategies based on their research

Design visual elements for your ads

Write ad copy

Manage your bids

Track and report PPC performance
Some agencies may offer landing page design services as part of their PPC packages. You may find agencies who offer video production for PPC ads and others that don't. Honestly, if I stood here and listed the differences between every PPC agency in existence, we'd be here for hours. Maybe even days.
Fortunately, coming up with a list of qualified agencies doesn't take as long as you may think. In fact, some lists already exist for you.
How to find a list of PPC agencies
The easiest way to find a list of agencies you'd want to work with is to Google it. You still do have to vet these agencies, but it's a good starting point if you have no idea who you want to work with.
A search for PPC agencies near me or the best PPC agency comes back with plenty of results to sift through. You may even see premade lists of agencies in your search.
For something a bit more reliable, try searching on review sites like Clutch, UpCity, and G2. You'll be able to filter your results by location, rating, cost, services, and more depending on the site you use. Plus, you can read reviews from actual clients to get a better feel for how the agency treats the people they work with.
And the most classic way to gather information about good PPC agencies is to ask people in your network. If you know any marketing managers, business owners, or other people who have hired a PPC agency before, they'll give you some really good insights into who's good and who you should walk away from.
How to choose a PPC agency: 6 factors to consider
Wondering what questions to ask your PPC agency, or what you're supposed to look for in an agency? I have six things that should impact your decision-making process.
You may be able to find some of this information on the agency's website, but some may only be available by chatting with a representative from the agency.
Also, two things you should have nailed down before you reach out to an agency are your budget and your goals. These elements will help your research stay on track and make it easier to cross people off your list.
On to our list of factors to consider when choosing a PPC agency!
1. Services
The services factor has two facets.
The first is whether or not the agency can handle everything you need for your PPC strategy. If you need graphic design for your ad but they only offer copywriting, they're not going to be much help to you. Same goes for the channels the agency manages. If you want to run PPC ads on Google and on social media but the agency only handles Google, you should look elsewhere.
The second facet is services outside of PPC. If you like the agency's work, can you expand your partnership to include SEO, web design, or other forms of digital marketing? This may not matter much to you now (or ever), but it will save you time researching agencies if you decide to outsource more of your marketing.
2. Location
Do you want to work with a local PPC agency, or does geographic location not matter to you?
Hiring PPC experts locally is great if you enjoy in-person meetings, but it shouldn't hold you back if you really like an agency that's more than a short drive away.
With email, video meetings, phone calls, and other forms of transparent digital communication (which I'll get to next), you'll feel just as in the loop with an agency that's far away as you would with someone closer to you. The magic of technology.
3. Transparency
No matter where your agency is located and what services they offer, you should know what they do to get you results. You deserve to know what you're paying for.
And transparency starts with PPC agency rates. Does their website have a breakdown of how much you'll spend on your ads and what goes into that cost? And if it's not on their website, do you get a clear answer from whoever you talk to from the agencies? You don't want any surprises when the bill comes around.
You'll want transparent communication from your agency, too. Do they send you reports outlining your campaign's progress and metrics?
They may even have their own tools to help with reporting and communication, so do some digging or ask directly if you can't find answers.
4. Industry expertise
Expertise goes beyond knowing how to use different ad platforms, although that's still pretty important.
Hiring PPC experts who have worked in your industry before means they'll pick up on the little things that make your business and your audience unique.
Someone who knows things like specific phrasing you use, regulations you follow, topics your audience likes, and even your seasonality can help take your PPC strategy to the next level.
5. Pricing
While you might make up the money you spent on your ads and then some, this isn't a guarantee. Especially if you've never advertised online before. Don't go way over your budget assuming you'll see a major return on investment (ROI). But don't just choose the cheapest option because it's cheap, either. Cheap does not always equal good. What you don't pay in money you'll pay for in lackluster results.
PPC agency rates might come as a flat fee or as a percentage of your ad spend. Oh, that reminds me. Don't forget to account for your ad spend when budgeting for an agency's services. That might not be included in an agency's pricing.
6. Reviews/case studies
I briefly mentioned this earlier, but spend some time reading reviews. An agency isn't going to tell you they're bad.
Go to the third-party sites I mentioned earlier like Clutch, G2, and UpCity. You can also read customer feedback on Google, Facebook, Yelp, or other review sites.
Pair this third-party data with case studies and testimonials from the agency and you have plenty of information to make the best decision for your business.
Now, here's the pitch. WebFX is a full-service digital marketing agency, and we've generated over $3 billion in revenue for our clients. If you're looking for a PPC agency that will help you achieve your goals, get in touch with our team!
If you're not ready to contact us, that's okay! Sign up for Revenue Weekly, our email newsletter, to keep learning about PPC and other digital marketing channels.
You can find the subscribe link in the video description!
See you later, revenue driver!
We post videos every Monday. Yup. Every Monday.
Join the 5,000 marketers who get their marketing knowledge from WebFX videos.
Subscribe Now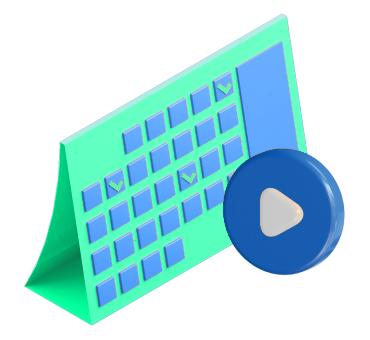 How is your website's SEO?
Use our free tool to get your score calculated in under 60 seconds.
Get posts by email
Join 200,000 marketing managers and subscribe to Revenue Weekly!
"*" indicates required fields
WebFX Careers
Join our mission to provide industry-leading digital marketing services to businesses around the globe - all while building your personal knowledge and growing as an individual.