6 Best Project Management Tools for 2023 to Boost Productivity
Project management tools are platforms that help you plan, execute, and control your projects to ensure they are completed on time. They help project managers complete tasks and projects with ease and by the due date, as well as making it easy to collaborate with team members. Top online project tracking tools for 2023 include Asana, Microsoft Project, and Basecamp. Keep reading to see our list of the best tools for project management!
Here's a brief overview of everything we'll cover on this page:
Call us today at 888-601-5359 to speak with a strategist about managing your marketing plan projects, or keep reading to learn more about our favorite project managent organization tools.
We foster and form long-term partnerships so that your business has long-term results.
Over 90% of WebFX clients continue partnering with us into year 2 of their campaign.
Hear from Our Happy Customers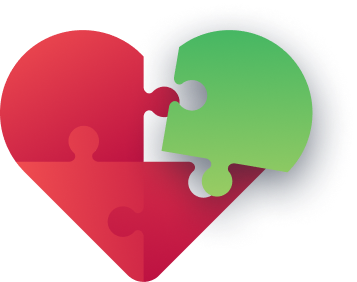 6 best project management tools for 2023
Here are six of the best project management organization tools for 2023 you can use for your business:
Explore the table below for a quick comparison and then keep reading for an in-depth breakdown of each one!
| Tool | Rating | Pricing | Features |
| --- | --- | --- | --- |
| Asana | 4.3/5 | $9.99 per month after 15 users | Employee notifications, List or board views, Gantt style view |
| Microsoft Project | 4.4/5 | $7/user per month (Essential), $30/user per month (Professional), or $55/user per month (Premium) | All-in-one management solution, File sharing, Commenting functions |
| Basecamp | 4.4/5 | $99 per month | User-friendly interface, File and document storage capabilities, Customizable to-do lists |
| Trello | 4.4/5 | Free | Boards, lists, and cards, Due dates, Checklists |
| Aha! | 4.7/5 | $59/user per month | Visual roadmaps, Drag and drop functions, Custom layouts |
| Jira | 4.4/5 | $10 per month for up to 10 users and $7 per user per month for 11-100 users | Scrum borads, Customized raodmaps, Reports and insights |
1. Asana

Asana customer ratings
Customers rate Asana a 4.3/5 stars.
Asana pricing
Asana costs $9.99 per month after 15 users.
Asana features
Top features of Asana include:
Employee notifications
List or board views to group tasks together into sections or columns
Gantt style view
Calendar scheduling to prioritize tasks
First on our list of online project planing tools is Asana. Asana is a great tool that helps you create to-do lists for your team. Every project needs organized to-do lists that denote what your team needs to do. Asana helps you create lists that organize all your information.
You can measure productivity by monitoring how lists change from the start of the day to the end of the day. Asana allows your team to share their to-do lists with other people at your business, which makes it easy to update other team members on their progress.
This tool allows you to create to-do lists that have a project hierarchy easily. Your team will be able to focus on projects that need to be completed first.
Within your lists, you can create subtasks and attach files to tasks. You can easily retrieve information in one place when the files associated to each project are within the same list.
Overall, this program is best for small teams. It will help your team work more efficiently and keep track of their assigned tasks.
2. Microsoft Project

Microsoft Project customer ratings
Customers rate Microsoft Project a 4.4/5 stars.
Microsoft Project pricing
Microsoft Project costs $7/user per month (Essential), $30/user per month (Professional), or $55/user per month (Premium)
Microsoft Project features
Here are some of the key features of Microsoft Project:
All-in-one management solution
File sharing between team members
Commenting functions to collaborate on projects
Customizable functions and features
Microsoft Project is one of the most popular online project planning tools amongst businesses. It was designed for IT and government administration industries, but it's a great tool that adapts to any industry.
This project management tool has a task management feature which allows you to set task priorities to emphasize what needs to be done first. It also allows you to group tasks for the same project.
Microsoft Project also features custom reporting. You can see your project data from different angles to understand your project's success better. It also helps you to focus on a particular project area, so you can learn more about that process and how it got completed.
3. Basecamp

Basecamp customer ratings
Customers rate Basecamp a 4.1/5 stars.
Basecamp pricing
Basecamp costs $99 per month for all types of businesses
Basecamp features
Here are some of the main features of Basecamp:
User-friendly interface
File and document storage capabilities
Comment and tag team members to collaborate on projects
Customizable to-do lists
Basecamp is a great task management tool to help your business stay more organized. Many marketing and IT businesses use this tool, but it's suitable for all types of companies.
This tool enables you to create lists for your team. They can plan out their work week and assign themselves tasks to complete each day.
As you assign tasks, you can attach files or leave comments about the task, which allows you to communicate information to your team. They will also always have access to the information you send them and won't need to rely on their memory.
When you access the dashboard, you will see an overview of discussions, tasks, files, and more. You can also access this tool through mobile devices.
Basecamp allows your team to see others' to-do lists. If they're waiting on someone else to complete a project, they will see when that person plans on completing it by looking at their list. Your team will plan better and see everyone's progress by using this program.
4. Trello

Trello customer ratings
Customers rate Trello a 4.4/5 stars.
Trello pricing
Trello is free, although you can pay for additional features.
Trello features
Top Trello features include:
Boards, lists, and cards to organize projects and tasks
Due dates for individual tasks and projects
Checklists to make it easy to complete tasks
Workflow automation integrations
Third on our list of the best project management organization tools is Trello. Trello is a great workflow tool for your business. It's a project management tool that helps you track projects as they go through the process. This tool helps you manage the process and monitor it effectively.
When you use Trello, you can design boards for your process. You can attach files, comments, and assign people to tasks using these boards. It makes it easy to organize your projects and assign people to complete projects.
If you need to start a new project, you just add another board. Doing this makes it easy and efficient for you to keep adding tasks to Trello.
Trello is simple and easy to use. It's a great tool for creating to-do lists and keeping track of responsibilities within your team.
5. Aha!

Aha! customer ratings
Customers rate Aha! a 4.7/5 stars.
Aha! pricing
Aha! costs $59/user per month.
Aha! features
Check out some of the key features of Aha! below:
Visual roadmaps for every task
Drag and drop functions to easily organize your tasks and projects
Custom layouts, navigation, and workflows
Team productivity tracking
Aha! is one of the more expensive options for your business, but it is an excellent tool for complex projects or large teams. This tool helps you create a system to plan out your project timeline.
When you use Aha!, you can layout individual tasks and see how long they will take. This helps you get a better idea of how quickly tasks can be completed. You can create a realistic timeline for your team using this tool.
Aha! is great for connectivity, too, as you can connect to several teams at once. If you have a separate marketing, engineering, and maintenance team, you can connect them all through this tool.
When you set up tasks, you can create a centralized idea as the focus. You can develop visions, goals, and initiatives that revolve around this idea. All of these elements should be relevant to your centralized idea.
Aha! makes it easy to move around tasks. You can drag and drop cards to change assignments for your team. It gives you more flexibility to make changes.
This project management tool also allows for customization. You can choose a custom navigation, layout, and workflow for your business. By using Aha!, you can choose a set-up that works best for your team.
As your team works on your projects, you can also monitor their progress and see how they are completing tasks. As the project manager, you can analyze information and make necessary changes. It's an efficient tool that will help keep your team organized and focused on pertinent tasks.
6. Jira

Jira customer ratings
Customers rate Jira a 4.4/5 stars
Jira pricing
Jira costs $10 per month for up to 10 users and $7 per user per month for 11-100 users
Jira features
Here are some top Jira features:
Scrum borads to break down large, complex projects
Customized raodmaps to keep teams in sync
Reports and insights to measure team success and productivity
Customizable workflows
Jira is a popular tool that helps your team complete projects more efficiently. It allows you to track your team's work and prioritize tasks for them.
This tool gives you access to real-time performance data. You can help your team improve their performance by monitoring this data and providing feedback for them.
Jira lets you set a custom workflow that works best for your business. This makes it easy for you to create an efficient system that works best for your team.
When you use Jira, you have access to features like plan sprints and tracking bugs. You can use this software to get your projects up and running easily.
What are project management tools?
Project management tools are tools that help you plan, execute, and control your projects to ensure they are completed on time.
These tools help you and your team.
Project management organization tools enable you to balance the workload for your staff and ensure that your team is taking the necessary steps to complete a project. It also helps your staff know what they should be working on and when those tasks need completed.
Many tools for project management allow for customization to fit your team's needs. They work for any size business and any goal. This makes online project management tools a viable option to help you organize your projects.
5 features of online project management tools

So, what can you expect to get when you invest in a project management platform? Each tool varies, but generally, these tools will offer one or more of the following features:
1. Planning/Scheduling
Most online project tracking tools offer some kind of planning or scheduling feature. It's an essential part of project management because you need to plan all the tasks that need to be completed and assign them to members of your team.
Project management tools allow you to organize tasks and assign them to members of your team. You can create subtasks for each task to help your team stay focused. It's a great feature because it helps you stay organized and set your team up for success.
2. Collaboration
Collaboration is a big part of working on projects. Your team needs to work together to get projects done, but they aren't always in the same room to discuss their projects. There are also issues, such as sharing documents, that make collaboration difficult.
Project management tools solve that problem. Many of these tools include collaboration features that make it easy for your team to work together and complete a project more quickly and efficiently.
These tools allow your team to share documents effortlessly. They can add comments, proof documents, and approve them without hassle. Your team can stay in the loop and communicate more effectively about projects.
By using project management tracking tools, you'll also provide valuable resources to your team. You can share resources in one place that all your team members can access when they need it.
3. Documentation
As stated previously, your team can easily comment on, proof, and approve documents. Online project tracking tools create a seamless way for you to document your project's progress. It's easy to find documents, edit them, and revise them when needed.
Many businesses suffer from lost files or missing documentation. People simply forget where they saved things and struggle to find them. With project monitoring tools, though, everything gets uploaded and organized in one place.
With all your files in one place, you won't have to worry about losing or missing documents. It's a feature that helps you keep your documentation in check.
4. Budget management
Whenever you work on a project, it's vital that you know your money is being used correctly and if you're going to exceed your budget. Many project tracking tools allow you to monitor your budget so that you don't exceed your project expenses.
You can see how long people spend on a project and how much it costs you. These tools will also allow you to get monthly and weekly expense reports to monitor your spending. It's a great way to keep track of your budget and adjust, if necessary.
5. Evaluation
Tools for project managers are great for evaluating your projects and your team. Since you can track the work that is completed, you can track how efficiently your team handles tasks.
It's a great way to access productivity. You can see how long tasks take your team and figure out if there are ways to complete projects more efficiently.
Why are online project tracking tools important?
Project management tools offer numerous benefits to your business. Here are seven reasons why these tools are important to your business's success:
1. Keep your business organized
When you have multiple projects running at once, it's hard to keep track of all of them. With the right ptoject tracking tools, you keep your business organized.
It helps you keep track of your team's responsibilities so that you know exactly who is working on specific projects. You know who to go to if a project isn't complete or if it is behind on schedule.
It also helps your team connect with the right team member. They don't need to ask around to figure out who is working on a certain aspect of the project. With project management tools, they know who is assigned to tasks and can contact that person directly.
You're also able to organize when projects should be completed. You can set an importance level to determine which projects should be completed first. Your team will stay organized and understand which projects need to be prioritized above others.
2. Help you set goals
Your team can use the right tools for prohect managers to set goals. This promotes focus among your team members and helps them work towards achieving something in a timely manner.
These tools enable you to set multiple types of goals. You can set larger goals as well as smaller goals that work up to achieving those larger goals. Doing this helps your team stay focused on completing their tasks.
Goals help your project progress and keep moving forward. They help you manage these goals to lead you on a path to successfully achieving them.
3. Provide clarity
When you have dozens of people working on different projects, communication can get muddled. Miscommunication leads to setbacks in your projects and can frustrate your team. You can keep communication clear using online project tracking tools.
With the right tools, your team will understand what needs to be done and when it needs to be completed. They know which tasks are assigned to them, when they are due, and who to contact if they have questions or concerns.
This prevents frustration and miscommunication among your team. They are more informed about their roles and can complete tasks better.
4. Encourage team collaboration
In addition to knowing their role, your team can collaborate better through project monitoring tools. These tools create a centralized location to store and share everything. Your team members are much more able to access this information.
They can access files easier, chat with one another, and ask questions. It's easy to edit and contribute to documents quickly.
This nixes the need to email documents back and forth. You can simply update the file in your project management tool and notify the proper team member about the changes. Teams have easier access to the same documents, allowing for increased efficiency when they work on projects.
5. Monitor employee performance
It's difficult to monitor everyone who is working on a project. When you have multiple projects running at once, it makes it even more challenging to keep track of your team's performance. With the right project management tool, you can easily monitor your team's performance in one place.
This is an excellent opportunity for you to see if any member of your team is taking on too much responsibility. You can see if team members are overwhelmed or overscheduled and work to lighten their load. They will be more productive a when their schedule isn't loaded with too many tasks.
You can also see if people aren't productive. If tasks are taking an unusually long time or remain incomplete, you can follow up with that team member to understand why.
It's an efficient way for you to check your team's progress in one place. You don't need to go around and check that your team is completing tasks. Instead, you can rely on project management tools to help you see how your team is doing.
6. Keep clients in the loop
When you're working on projects for other clients, they want to see how you are progressing with their project. After all, they're investing money in your company and want to know it's being put to good use. Project management tools allow you to show your clients what you're doing for them.
With these tools, you can easily show your clients how their project is progressing. It helps them stay informed about their project. This also provides the opportunity for them to provide your business with feedback and suggestions.
When your clients are informed, you keep them happy. They will feel better knowing what's going on with their project. By keeping your clients happy, you keep them coming back to your business.
7. Help you see success and failures
When you work on various projects, it's essential that you grow and learn from them. The right platforms helps you evaluate projects once they are complete. Since everything is stored in one place, you can look at various aspects of the project and evaluate it.
This helps you see where you were successful and where your team fell short. You can use tools to evaluate and understand how you could do things differently for the next project.
This will help you be more efficient with projects down the line. It's an opportunity to help your business break bad habits and prevent your team from making the same mistakes in the future.
WebFX is a partner businesses trust.
Hear from HydroWorx, who saw a 236% increase in organic sessions with WebFX services.
Watch the Video Testimonial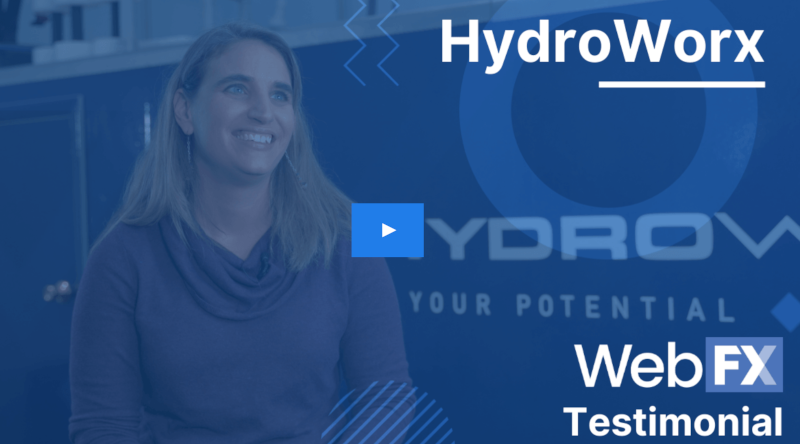 Let WebFX help you manage your marketing projects
Project management is a crucial part of completing essential tasks and achieving goals. It's vital that your team stays organized and informed, especially when working on your marketing projects. At WebFX, we have more than 25 years of experience managing marketing projects.
We're a full-service digital marketing company that has experience using various methods, such as search engine optimization (SEO) and pay-per-click (PPC) advertising, to help clients achieve their goals. Our team of 500+ experts will bring their knowledge and expertise to your campaign. We'll help you create a marketing campaign that helps you achieve your goals.
If you're looking for a company that drives results, look no further. To date, we've driven over $3,021,182,299 in sales and over 7,839,684 leads for our clients. We focus on driving success for our clients first.
When you partner with us, you'll always know what's going on with your marketing plan. Our team is 100 percent transparent about your marketing plan. We keep you in the loop, so you exactly where your investment is going.
Want to know what it's like to partner with us? Just ask our clients! Check out our 1020+ client testimonials that attest to the great work we do for them!
Get started today
If you're ready to start managing your marketing projects more efficiently to drive results, contact us online or call us today at 888-601-5359 to speak with a strategist.
We look forward to hearing from you!