Do you and your team feel bogged down by tedious tasks? Do you want to focus your time and energy on bigger projects? If so, workflow automation is the solution for you.
With workflow automation, you can use software to help you complete those tedious tasks, so you can focus on bigger projects.
But what is workflow automation?
On this page, we'll share everything you need to know about workflow automation, including:
Keep reading to learn more!
Don't miss our Marketing Manager Insider emails!
Join 200,000 smart marketers and get the month's hottest marketing news and insights delivered straight to your inbox!
Enter your email below:
Inline Subscription Form – CTA 72
"*" indicates required fields
(Don't worry, we'll never share your information!)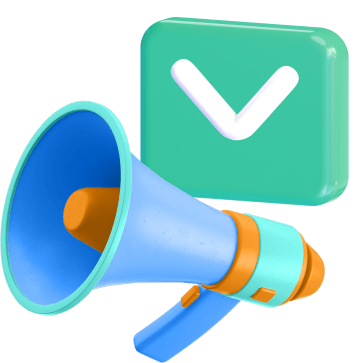 What is workflow automation?
Workflow automation is the process of using software to complete tasks and activities without the need for human input. Automating workflows enables you to have tasks run on their own, so your team members can focus on tasks that need human guidance.
Examples of workflow automation
Workflow automation covers a plethora of activities your team completes daily. It includes tasks like:
Sending emails like welcome emails, abandoned cart reminders, etc.
Assigning tasks, projects, and jobs to members of your team
Sending invites based on calendar events
Triggering alerts when projects are almost due or past due
Synchronizing and synthesizing data
Generating documents for contracts
Generating automatic reports
Delivering automated messages to your team
And more!
4 benefits of workflow automation
Now that we answered, "What is workflow automation," it's time to look at some of the benefits of using automation for your workflows. Here are four reasons you'll want to invest in workflow automation:
1. It saves you time
When you automate workflows, you help your team save time. Take a moment and think about your current process –– what tasks slow down your team? If you find that your team is spending time on tedious and time-consuming tasks, then workflow automation is the perfect solution for you.
With workflow automation, you can automate those tedious tasks for your team. So instead of your team spending hours trying to complete those tasks, they can be done automatically with automated workflow software.
As a result, your team saves time from having to complete those tasks, so they can use that time to work on more pressing projects.
2. It saves you money
One of the biggest benefits of automating workflows is that it saves you money. Since automated workflow software can handle trivial tasks for you, you save money because you don't need to spend resources on those tasks.
Additionally, your team doesn't have to spend their time on these tedious tasks, which ultimately cost your company money. Instead, your employees can use your resources to work on larger tasks.
3. It helps you speed up processes
When you automate workflows, you help speed up processes. As we mentioned earlier, workflow automation helps you take tedious tasks and complete them efficiently. Since the software completes these tasks automatically, it goes faster than a human doing it.
As a result, your processes are more efficient, which means you can get more done.
4. It increases accuracy
The last benefit we'll cover on workflow automation is that it increases accuracy. If your team is doing tedious tasks like logging data, there's always room for human error. By using automated workflow software, you increase the accuracy of these tasks.
Since an automated program does the work for you, it's more likely to be precise, so you get more accurate data and results.
5 of the best platforms for automating workflows
Now that you know the benefits of workflow automation, it's time to look at the different types of automated workflow software you can use for your business.
Here are five of the best platforms to help you automate workflows:
1. MarketingCloudFX
First on our list of workflow automation software is MarketingCloudFX. This marketing powerhouse helps you automate simple marketing tasks to boost your team's productivity and efficiency.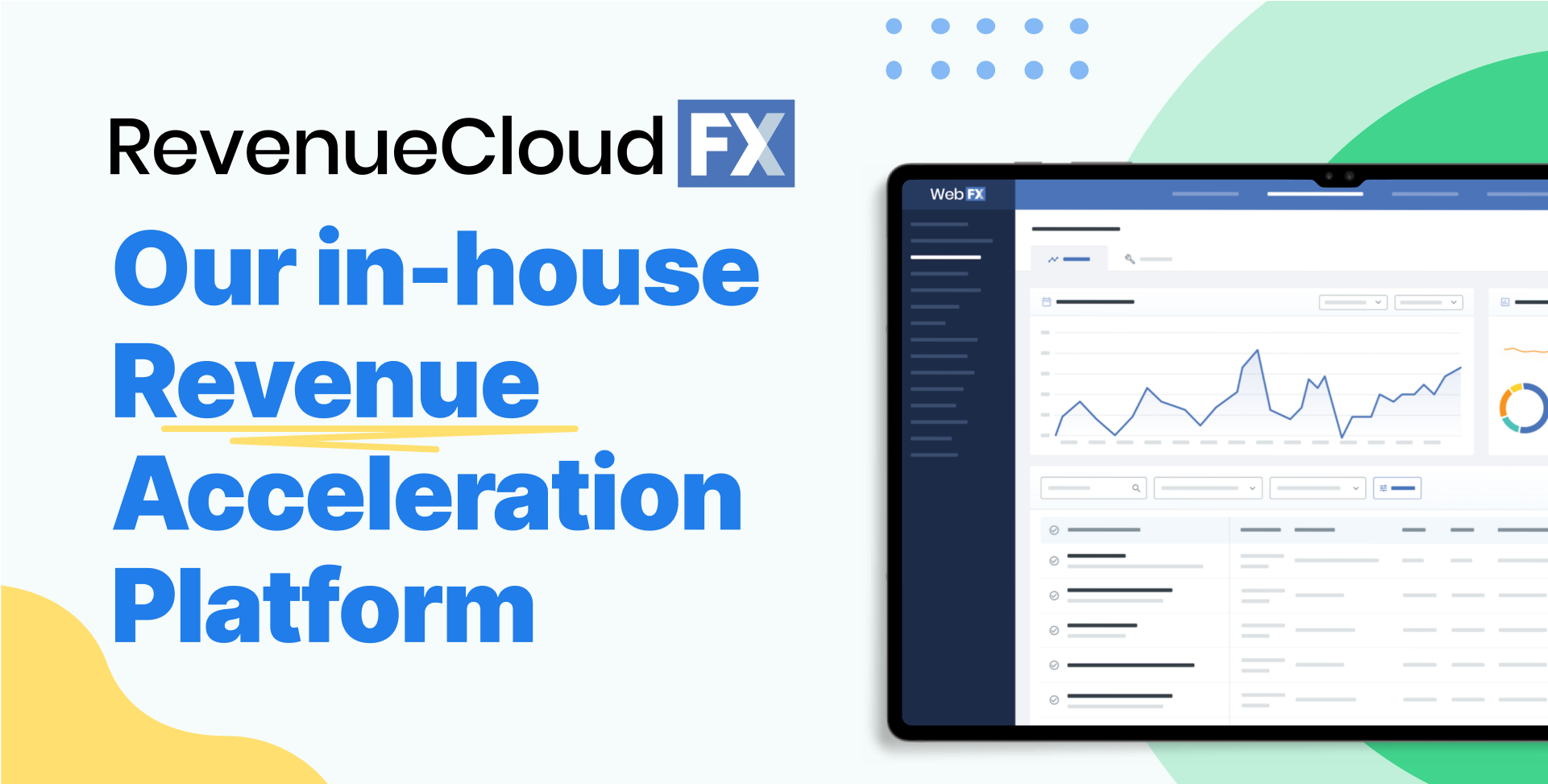 With MarketingCloudFX, you can:
On top of all that, MarketingCloudFX integrates with Nutshell, a customer relationship management (CRM) platform.
Nutshell automates data collection about your leads and processes that data to provide you with valuable insights. Using these two programs in conjunction helps you create a marketing powerhouse that drives success for your business.
2. Nintex
If you're looking for automated workflow software that helps you with your business's processes, Nintex is a great solution. Nintex enables you to automate different aspects of your business so you can make your processes more efficient.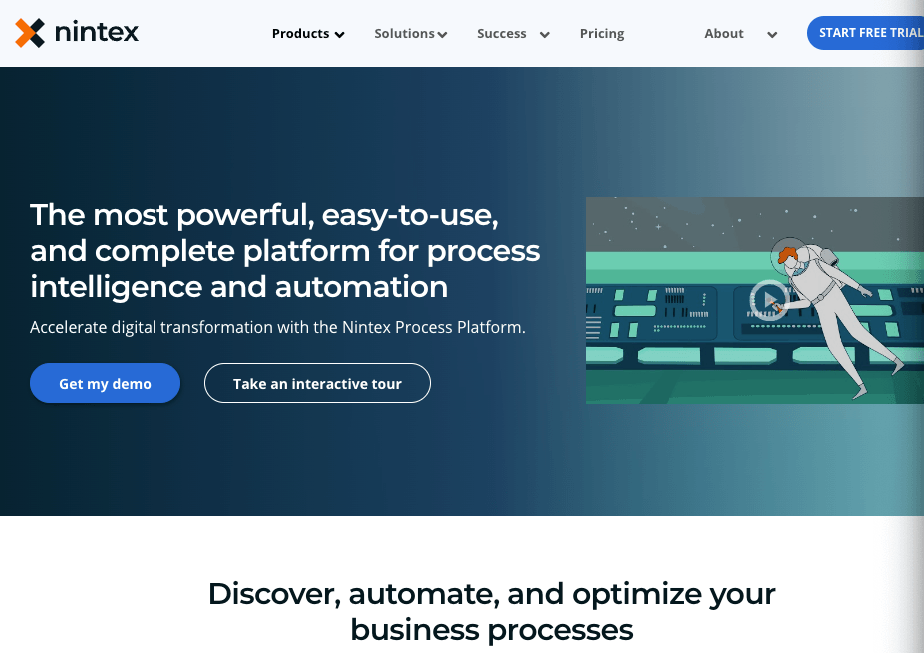 With Nintex, you can do the following:
Create a drag-and-drop business workflow
Automatically generate documents
Automatically assign tasks
Capture data and store it
Automate tasks
And more
Nintex is a great solution for your business if you want to automate parts of your business's operation to make them more efficient.
3. Kissflow
If you're looking for automated workflow automation that's tailored to beginners, Kissflow is the solution for you. Kissflow is a great option to automate workflows for ecommerce businesses.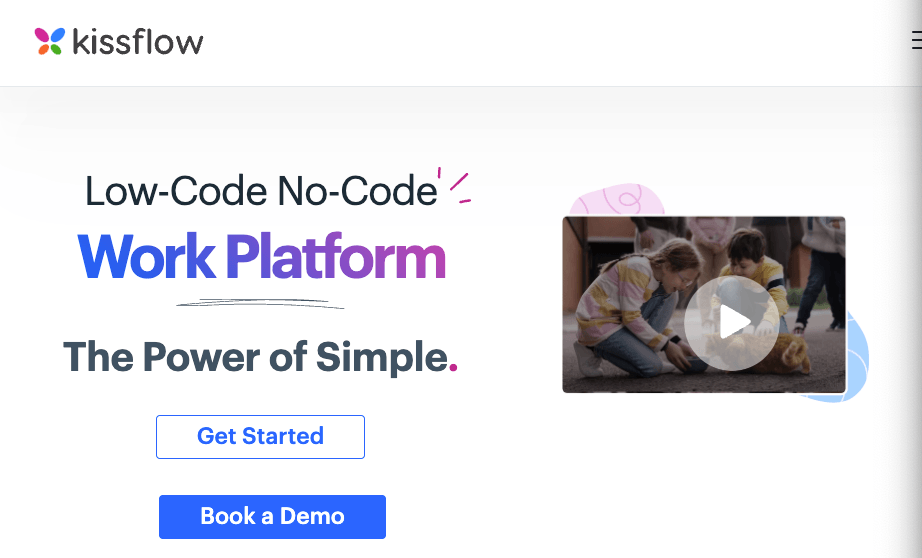 With Kissflow, you can automate:
Purchasing processes (request to order to fulfillment)
Handling employees (onboarding, applicant tracking, etc.)
Form generation
And more
Kissflow is a great option if you want to automate both your business's operations while also handling employment matters.
4. ClickUp
Another option for automated workflow software is ClickUp. ClickUp will help you automate your business operations so you can focus on the tasks that matter most.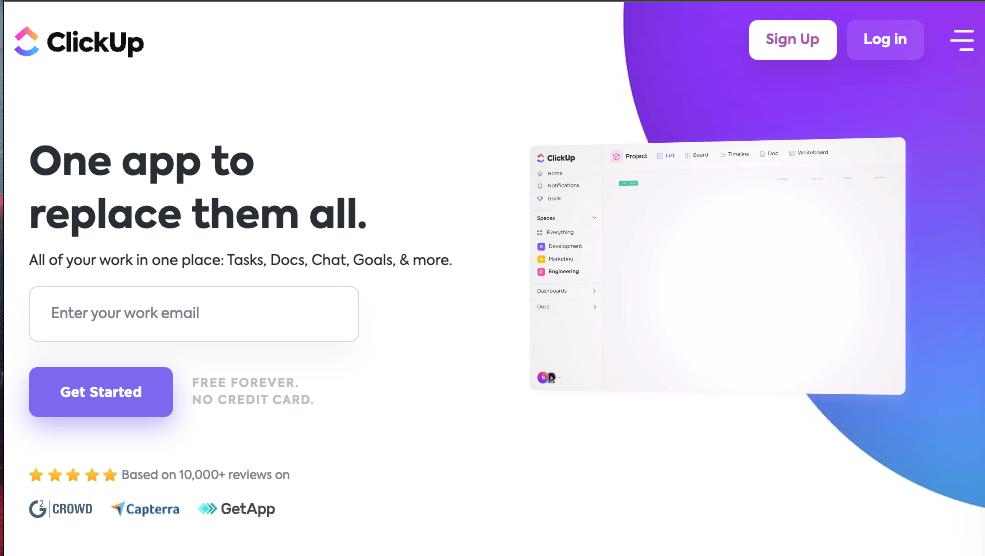 You can complete tasks like:
Automatically import data from other tools
Posting comments
Assigning tasks
Updating statuses
And more
ClickUp is a simple solution that any team can use to help automate workflows.
5. Monday.com
To wrap up this list of workflow automation software, let's take a look at Monday.com. Monday.com enables your team to effortlessly automate your workflows so you can maximize productivity.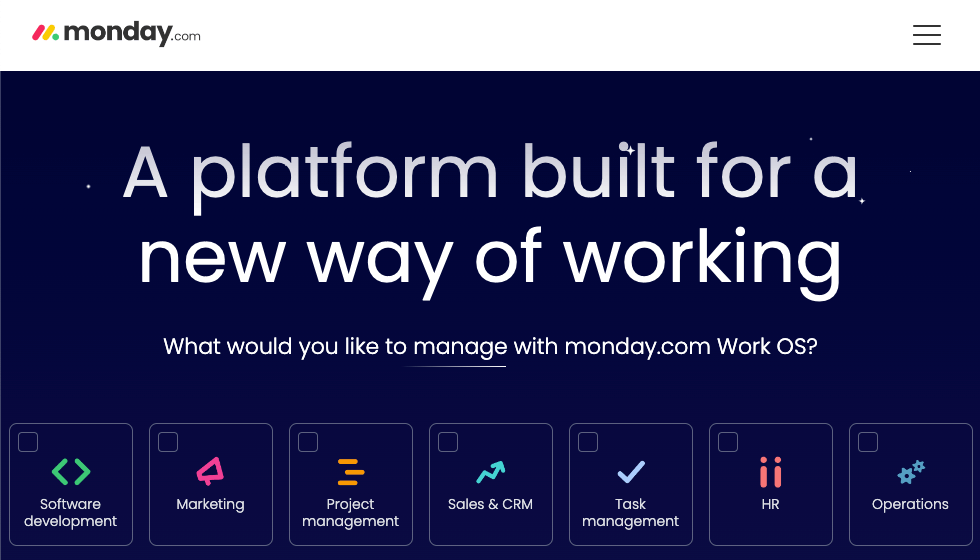 This workflow automation software is great for:
Setting status updates
Creating due date alerts
Assigning tasks
Giving progress updates
And more
Monday.com will help your team simplify your business's processes so you can focus on more pressing tasks.
Ready to get started with workflow automation?
Automating workflows is critical to helping your business maximize time, resources, and budgets. When you invest in automated workflow software, you help free up your team's time to focus on tasks that need human influence rather than tedious tasks that can monopolize their time.
If you're looking for workflow automation software for your marketing efforts, MarketingCloudFX is the solution for you. Our proprietary marketing software provides you with everything you need to automate your marketing campaigns.
By using MarketingCloudFX, you'll save on resources and gain revenue. Our software is backed by a team that's driven over $3 billion in revenue.
Ready to see what our workflow automation software can do for you? Contact us online or call us today at 888-601-5359 to speak with a strategist!
WebFX Careers
Join our mission to provide industry-leading digital marketing services to businesses around the globe - all while building your personal knowledge and growing as an individual.