Mobile App Services From WebFX
Apps are one of the best ways to boost engagement with your target audience, build strong brand loyalty, and ultimate cultivate a dedicated base of recurring customers/clients. Thinking about getting one built for your company? Pricing for our mobile app development is 100% transparent and published online. Scroll down for more info and get in touch today!
We've generated over
2,416,945,839
in client revenue
We've generated
6,271,747
leads for our clients
We have more than
200
digital marketing experts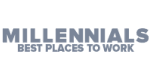 Explore mobile app development service plans
Aggressive Plan
Starting at $10,000
/ app
DESIGN, PROGRAMMING, & MARKETING
Send me a proposal
App design
App prototyping
App programming
User testing
Market Leader Plan
Starting at $15,000
/ app
DESIGN, PROGRAMMING, & MARKETING
Send me a proposal
App design
App prototyping
App programming
App marketing
Mobile Application Development
WebFX can help you take advantage of the rapidly growing segment of mobile application development. Mobile apps can help increase engagement and foster customer loyalty and brand recognition.
If you're looking for a team to support your mobile application development project, WebFX can help. We offer cutting-edge research, development, and mobile application design to match your unique project requirements.
We also provide quality assurance by industry professionals who ensure your project is done to your complete satisfaction and produces the results you're looking for.
Finally, our mobile application solutions can be built and tested to function seamlessly across any mobile device, whether it is a small smartphone or a large tablet.
Learn more about our mobile app development services by contacting us online or calling us at 888-601-5359 to speak with a dedicated strategist today!
We get it — sometimes you want to speak straight to the source. To speak with a Digital Marketing Specialist about our marketing services, feel free to give us a call at:
888-601-5359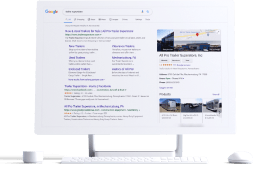 WebFX Mobile App Development Services
| Features | Aggressive | Market Leader |
| --- | --- | --- |
| App Design | | |
| App Prototyping | | |
| App Programming | | |
| User Testing | | |
| App Markplace Submission & Approval | | |
| App Marketing | | |
| 200+ SMEs behind campaign driving results | | |
| Investment | Starting at $10,000 | Starting at $15,000 |
| | GET STARTED | GET STARTED |
Our mobile web & application development services
At WebFX, we have a team of knowledgeable developers and creative designers that can implement mobile applications for handheld devices of varying complexity. Our applications for wireless devices range from intricate networking applications to complex mobile-user interfaces.
Our solutions are built and tested to function seamlessly between smartphones, tablets, and even older devices, creating better efficiency and a decrease in costs to your business, as well as a decrease in costs to promoting your brand online.
Our application development for mobile devices can be applied to many business functions, including:
Project management
Time sheet recording
Remote email checking and collaboration
Logistics, tracking, and inventory management
Sales force automation
Field surveys, data entry, and market research
Websites built to mobile device standards
Quick mobile access to crucial business information for consumers and partners
WebFX is a leading design and development company of custom projects for cutting-edge mobile devices. To learn more about our mobile app development pricing, see the pricing chart below.
93% of customers are extremely satisfied with our results.
WebFX has consistently driven more customers to my business year over year. It continues to climb. I'm very happy!
Check out more testimonials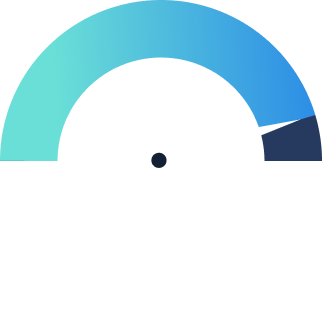 Prototyping and research
If you have a cutting-edge idea for a new mobile device application, WebFX can do the research and prototyping for you! Our team at WebFX can help reduce any risk in your project and offer you valuable information on the feasibility of your mobile device application project. We can also create a prototype based on your idea to make your concept come to life for potential partners and investors before the commitment to full development is secured.
Customized mobile device solutions
WebFX can help design and develop your visions for a mobile device application tailored specifically to your wants and needs. No matter what stage of the wireless project you are in, we can assist you in making your mobile application work. Whether the project is in its early stages, mid-development, or needs reviewed for quality assurance, WebFX will make sure your project is done right and you're completely satisfied with the results.
Porting
WebFX can ensure that your mobile device application will have the capability to be ported from one handheld platform to another, as well as to web applications or your computer's desktop. Porting is a useful tool to save your business time and money!
We don't just want to tell you about the beautiful work we do.
WE WANT TO SHOW YOU
We've built over
1000
Websites in industries like yours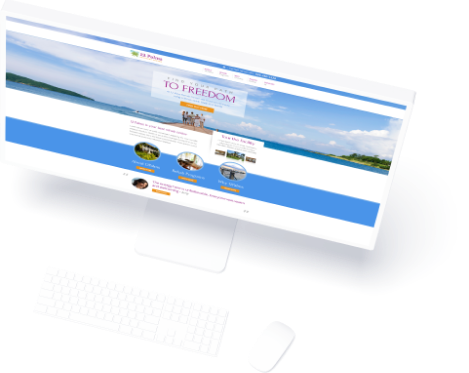 View our past work
Integration with existing applications
Want to integrate your new handheld application with already existing web applications and databases? Need to reach a new audience of on-the-go users? No problem! WebFX can design and develop custom mobile device applications to work with your existing website and business tools. This saves you time and increases your market reach to mobile device users. Developing your business tools for mobile devices also enables you to submit and retrieve information from the field in real-time.