Best Managed WordPress Services for Your Website in 2023
Whether you need help with the back-end development of your WordPress website or making sure your site performs well in search engines, managed WordPress services for 2023 from WebFX can help!
Drive more revenue through your website with the best managed WordPress services from WebFX
If you want to drive more sales and revenue with your WordPress website, look no further than WebFX.
Our award-winning team of web developers and designers can help you manage all aspects of your site to help you create a website that boosts web traffic, leads, conversions, and much more for your business.
Our experts will take care of managing your website, so you can get back to your other business tasks, saving you tons of time and essential resources in the long run.
Don't worry. Your dedicated account manager will meet with you frequently and provide transparent reports, so you always stay in the loop every step of the way. Plus, we'll explain the purpose behind our strategies, so you know what results you can expect to drive for your company.
If you're ready to partner with an industry-leading WordPress website management agency, WebFX has got you covered. Speak with one of our strategists today by calling 888-601-5359 or contact us online to chat with us about the needs and goals of your business. We can't wait to take your WordPress website to the next level.
"WebFX has really increased our web presence. They have created a professionally looking website that really tell who we are as a company. Our account manager really understands our goals and what we want to achieve with our website."
Electronic Manufacturer
What do managed WordPress hosting services from WebFX include?
So, what can you expect from WebFX's managed WordPress services? Check out what our services include below:
A dedicated account manager
At WebFX, we know it's essential to have a dedicated point of contact throughout your campaign. That's why all of our clients have access to a seasoned account manager at any time. Your account manager can answer any questions you have about our services or your website's results.
Plus, your account manager will provide frequent, transparent reports and updates, so you're always in the know when it comes to the performance of your WordPress website.
Responsive design services
Ensuring your WordPress website displays and functions correctly for mobile users is essential. That's because more than 90% of consumers research and purchase products on their mobile devices.
With our responsive design services, we'll ensure that your WordPress website displays correctly for your visitors, no matter what type of device they use.
Page speed optimization services
How quickly your site loads can make or break whether a visitor decides to stay on your website. In fact, almost 40% of site visitors will stop interacting with a website if images and pages fail to load.
Our WordPress speed optimization services will help ensure that your site loads as quickly as possible, so consumers stay engaged on your website and get the information they need quickly.
Search engine optimization services
If you want to stay ahead of your competitors, ensuring your website performs well in search engines like Google is a must. When you invest in managed WordPress services from WebFX, we'll help you develop and optimize your website for search engines, so you can outrank your competitors and drive more traffic to your website.
As a result, you can boost your online visibility in search engines and help more consumers discover your business online, driving more sales and revenue in the long run.
Website security services
Keeping your WordPress website safe and secure is critical. Not only does it protect your own data and information, but also your customers and visitors. When your site is secure, consumers will feel safe shopping and partnering with your company, building brand loyalty and trust as a result.
At WebFX, our team will analyze your site's security and implement security measures to ensure that your WordPress site and your information are always safe.
Back-end development and management
Managing the back-end development of your website can be time-consuming and challenging, especially if you aren't familiar with the process. That's why when you invest in managed WordPress services from WebFX, our team will manage the back-end of your website for you.
From optimizing your code and resolving technical issues to performing routine maintenance and site back-ups, our web developers can do it all.
We don't want to tell you about the work we do, we want to SHOW you.
View Our Portfolio

We've built over
Websites
in a variety of industries.
Why invest in managed WordPress services in 2023?
Are you wondering if investing in managed WordPress hosting services is worth it? Here are a few reasons why you should consider investing in WordPress services for your company:
Save time: Managing your WordPress site can be time-consuming. By letting an experienced agency manage your site, you can focus on your other business tasks knowing that your site is in good hands.
Get fixes fast: Technical issues and security threats can take time to identify and fix. When you invest in WordPress management services, your agency will solve problems when they arise, giving you quick fixes to ensure your site is running smoothly.
Earn a higher return on investment (ROI): Slow-loading sites, security issues, and technical problems can cost money and time to fix on your own. Your agency will help you improve your website and stay on top of any technical issues to help you create a revenue-driving website that enables you to earn a higher ROI in the long run.
If you want to craft a WordPress website that stands out from your competitors and saves you time and money in the long run, investing in managed WordPress services is a must.
Why do businesses partner with WebFX for WordPress management services?
Want to know why businesses just like yours decide to partner with WebFX for their WordPress management services? Learn what makes WebFX stand out from other agencies below:
We have a history of driving results
At WebFX, our team of experts has over 25 years of experience managing websites that drive impressive results for our clients. And we have the track record to prove it.
For example, in just the past few years, we've helped clients achieve the following results:
Over $3 billion in revenue
More than 7.8 million leads
Over 12.9 million transactions
More than 5.2 million phone calls
Want to learn more about the results we've helped businesses just like yours achieve? Then check out our case studies to learn more about how we've helped clients achieve their business goals.
We are an extension of your marketing team
When you partner with WebFX, we act as an extension of your existing marketing team. We take the time to get to know you, your business, and your team to develop and implement strategies that suit your company's needs and help you achieve your business goals.
We know that when it comes to WordPress site management, it's not a one-size-fits-all situation. That's why we provide personalized strategies tailored specifically for your website.
As a result, we can help ensure your website drives traffic, boosts your online visibility, and increases sales and revenue for your business.
93% of WebFX customers are extremely satisfied with their digital marketing results.
"Working with WebFX, everything is very organized and strategic. We're only a year into our partnership, and our expectations have definitely been met."
View More Client Testimonials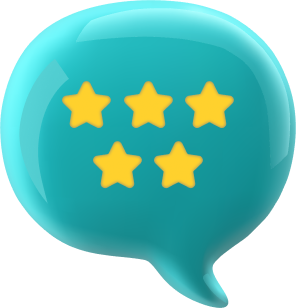 Create a revenue-driving website today with industry-leading managed WordPress services from WebFX
Are you ready to craft a website that drives sales and revenue for your company? Is your current WordPress site not driving the results you expected? WebFX can help!
Our award-winning team of web designers and developers has more than 25 years of experience crafting and managing revenue-driving websites.
In just the past few years, we've helped businesses just like yours drive more than $3 billion in revenue and generate over 7.8 million leads. And we can help your company manage a website that achieves incredible results, too.
Get ahead of your competitors today. Contact us online or chat directly with one of our strategists by calling 888-601-5359. We can't wait to help take your business to new heights.