11 Questions to Ask When Searching for a Web Developer
If you are trying to find a web developer or website development company to work with for your next project, you may not be certain about the questions you should be asking them. Aside from inquiring about their costs and if they're capable of helping with your specific project, what kinds of things should you be asking to ensure you're selecting the right partner?
We put together this list of questions to ask a web developer to help you with this specific situation. You can use these questions to learn more about the web development partner you're interested in hiring, and to make a better decision about whether or not they are a good fit for your project.
If you'd like to speak with a specialist, you can reach us at 888-601-5359.
We don't want to tell you about the work we do, we want to SHOW you.
View Our Portfolio

We've built over
Websites
in a variety of industries.
Why ask questions?
It may seem strange to ask a potential web development partner more than a few questions.
If you have a simple development request, app, or project, you may only want to know if they can develop it reliably and affordably. But asking questions like those on our list can help you screen out candidates that aren't a great fit for working with your business, and identify those that best meet your needs.
This list of questions to ask a web developer should be used before you make a hiring decision or sign any contracts. Don't worry about asking too many questions: the more you ask, the more you will learn, and your knowledge may save you from working with a partner who doesn't have your best interests at heart.
Questions to consider asking your future web developer
Here are some suggested questions you should ask a web development specialist or web development firm before you hire them.
1. How much experience do you have?
While experience isn't all that matters, it is certainly important. The developer you choose to work with should ideally have five or more years of developing in the field your project is based in (for example, web development, app development, etc.).
This experience does not have to be for a company: some of the best developers got started by doing work for free for themselves, for friends and family, or for nonprofits.
2. What kind of technologies do you use?
Although this answer may not help you all that much, especially if you are not familiar with programming languages or development, you should be listening for the technology that your development project is based on. For example, if you are looking for a WordPress developer, the answer to this question should include "PHP" (which is what WordPress uses).
3. What kinds of projects have you taken on?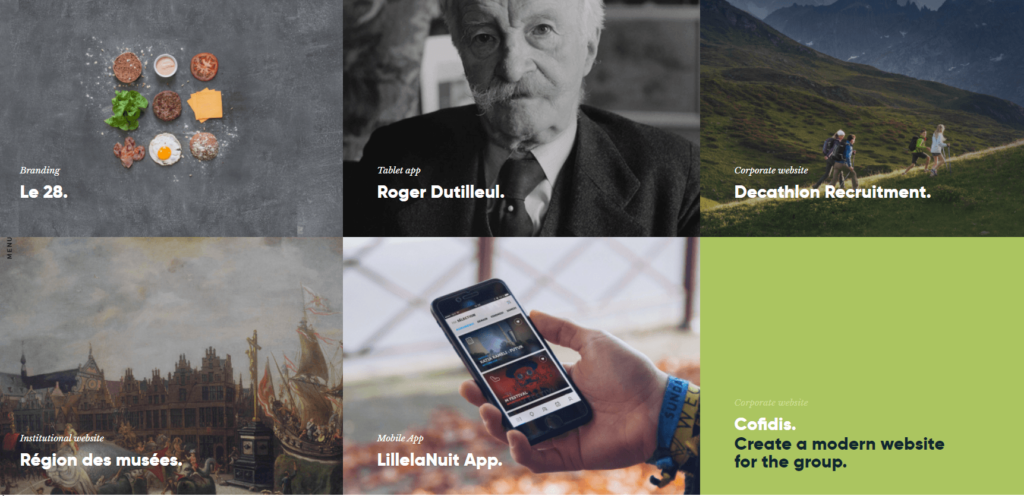 The developer or development firm you are considering should be able to describe in some detail the projects they have done in the past. You may want someone with a lot of experience in many types of development, or you may be fine with someone who specializes in one type of project. However, listen closely for projects that resemble your request—this will give you confidence that they can reliably do the same for you.
4. Can you show me some of the things you have developed?
A professional developer should absolutely have a portfolio or collection of work of some kind to show you. Ask to see examples of their development, or to have links to websites they have worked on. They should be happy to provide this to you.
5. What kind of results were achieved through your development?
Development is just one piece of the puzzle, especially on the web, but a well-developed website or online project will certainly have impressive results attached to it. Ask to hear about the metrics associated with the projects in the developer's portfolio. If they can't provide them, you may want to consider someone who can.
6. How will your development help me reach my goals?
This question always results in some interesting responses. Ultimately, there is no right answer, nor is there something specific you should expect the developer to say. However, you should have already explained your project goals to the developer—and what they are proposing to you should be based on those goals.
Listen for a clear response that shows a direct connection between what you want to achieve and how they want to tackle your project. If their response is not goal-oriented, you may want to look elsewhere.
7. How long will it take to complete my project?
The response you get to this question should, minimally, meet your needs. If you need a project completed in three months, the answer should be three months or less… unless they have a very good reason for it taking longer.
On the other hand, you should also be wary of projects that are promised to you in an unusually short period of time. Rushed development is not usually high quality, so use caution!
8. How many revisions are you willing to make?
The answer to this question should ideally be something like "as many as you need." Be wary of developers or companies who limit your number of revisions or want to charge for simple changes. Nothing is perfect on the first try, and your developer should be willing to work with you to get things where they should be, no matter how long it takes.
9. How closely will you work with our company?
The developer you choose should be willing to work very closely with your team to get things done. They should feel like part of your company, a natural extension of your team—not just someone you hired to do a project.
10. How will we communicate during the development process?
Different developers and development companies use different methods to communicate with clients. At WebFX, we use a project management software called Basecamp to keep in touch with those we're developing for. Some other methods of communication might include phone calls, emails, and meetings.
Be wary of anyone who isn't willing to establish open, frequent lines of communication. You ideally want to be in contact with your developer as often as possible to check in, answer questions, and be updated on the progress of your project.
11. How much will this project cost?
Finally, the question of cost. You are the only one who knows what you can afford to spend, so let that be your guide.
Pricing web development projects can be difficult because not many companies publish their pricing online. One way to know if you're getting a fair price is to compare the quote you're given to those offered by companies who do make their pricing available (like WebFX). But trust your gut feeling—you will probably know if you're being asked to pay too much.
Other questions to ask a web developer
These are just a few questions you should ask a web developer or web development company before signing a contract with them. There are a variety of other questions you may want to ask that may help you learn more about them —for example, you could ask what clients they have done work for, how long they worked for them, and if they have any recommendations—but the list above will help you make smarter decisions and learn more about their quality of work and willingness to help you meet your goals.
Looking for a reliable web development company?
If you're searching for a web development company to help you with a project, why not get in touch with us? WebFX has many years of experience developing websites, mobile apps, and custom web development projects for clients, and our customer feedback shows just how dedicated we are to their success online.
Want to learn more about what WebFX has to offer? Get in touch with us to talk about your development idea and business goals. You already know what questions to ask us, after all! We can't wait to hear from you!
Earn a 20% greater ROI with WebFX