Get the WordPress Website Developers Behind 1200+ Sites
Starting a website for your business? Looking to optimize your existing WordPress site? WordPress is one of the best content management systems (CMS) available for building a website. And when you partner with WebFX, we do the heavy lifting, so you can reap the benefits of a beautiful, well-optimized site.
Get the CMS you want with WordPress website developers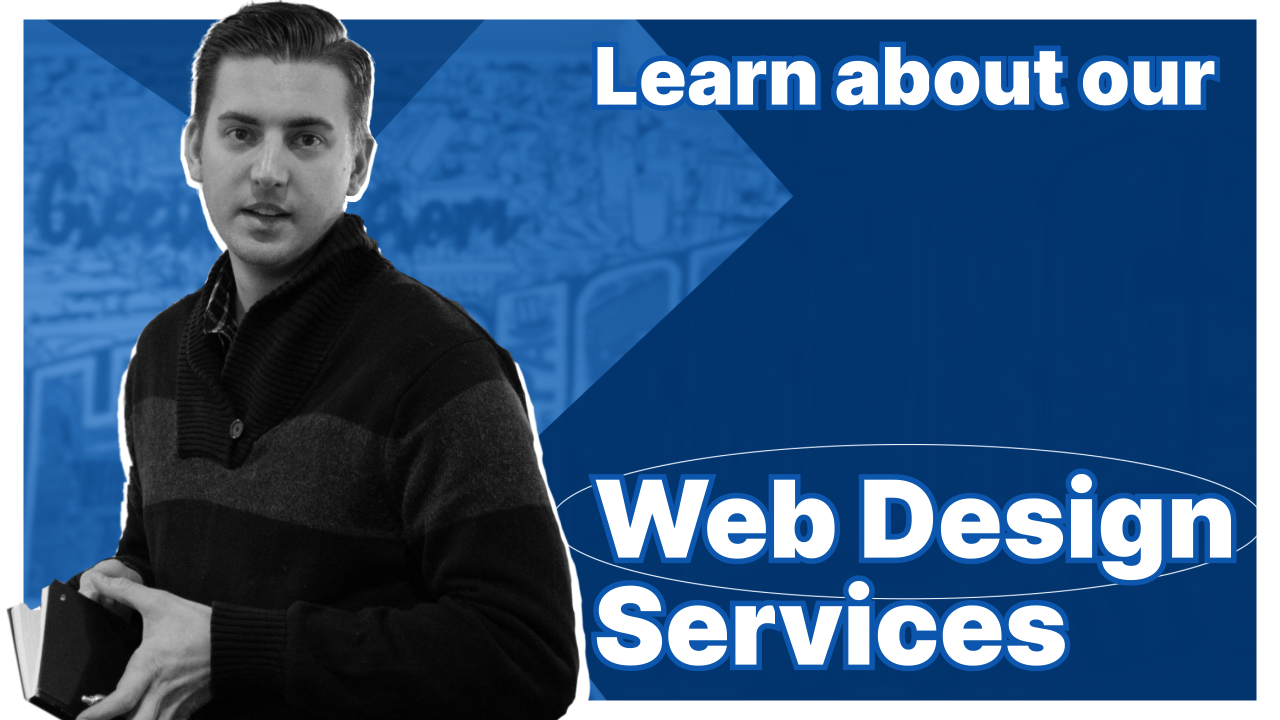 Unless you're an experienced website coder, you need a CMS to build a website and manage your content.

A CMS like WordPress makes it easy to develop your site without an in-depth knowledge of code. But it can still come with certain challenges, which is why you can benefit from partnering with WordPress website developers like WebFX.
If you want help developing your WordPress website, you're in luck. WebFX has a team of over 300 digital marketing experts ready to help you get your site off the ground, and we offer a full array of WordPress services that include:
In-house development team
Page testing
Site launch
And more!
When you partner with us, you won't be disappointed. We have over 1020 testimonials from our clients, and we'd love to drive results for you too! To get started with us, just call 888-601-5359 or contact us online today!
Time to Level Up Your Sales
Our long list of services helps you grow every aspect of your business with marketing strategies that are proven to increase bottom-line metrics like revenue and conversions.
In the past 5 years, we've managed more than 12.9 MILLION transactions across our client base.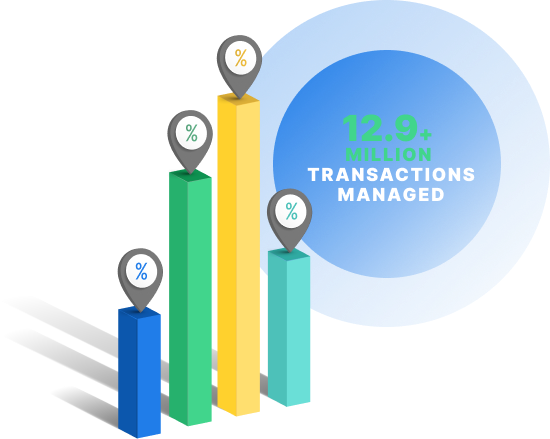 Why partner with WordPress website developers?
One of the foremost questions on your mind at this point might be, "Do I really need to partner with WordPress developers to build a website?"
While working with an agency isn't a requirement for making a website, it's almost inarguably a good idea. That's because WordPress website developers bring several things to the table that you wouldn't have on your own.
Here are three major ways you can benefit from partnering with a WordPress web design company!
1. WordPress developers know the ins and outs of WordPress
One of the primary benefits of partnering with an agency like WebFX is the in-depth WordPress knowledge you'll get. You can certainly access WordPress on your own, and you may be able to figure out the basics well enough to use it. But that doesn't make you an expert.
WordPress website designers, however, know WordPress inside and out. They know all the various tips and tricks to get the best results from it, things they've learned through years of experience.
If you want your web design to go the extra mile, partnering with WordPress developers is definitely the way to go.
2. WordPress developers have time to dedicate to your site
Whatever your business does, it probably doesn't center around designing websites. You have products to manufacture, services to perform, sales to make, budgets to plan, and so much more. You likely can't spare much time to develop a WordPress site.
For WordPress website designers, however, work does center around designing websites. They'll have plenty of time to devote to your WordPress site, leaving you to focus on all the other elements of running your business.
Not only can an agency relieve you of the pressure of designing your website alongside everything else you have to do, but they can also get it done more quickly than you ever could on your own.
3. WordPress developers have in-depth web design knowledge
Knowing how to work WordPress isn't the only thing you should know to be able to design a website. Even if you know every intricacy of WordPress, it won't benefit you very much if you don't know how to apply it. You also have to know what makes for good web design.
That gives you one more reason to partner with a web design agency. An agency will carry a vast expanse of knowledge about how to design a top-tier website, knowledge you likely wouldn't have on your own.
By seeking out help from WordPress website designers, you'll not only gain access to a team that's proficient with WordPress, but also to a team that knows how to apply WordPress to design a fantastic website for your business.
How can WebFX's WordPress services help your business?
With WebFX's web development services, you'll get help crafting the perfect website for your business. But what specific benefits will come of letting WebFX help you design your site?
Here are three major ways we can contribute to your company's overall success!
1. WebFX can help your website stand out
One of the most important things for any business website to accomplish is to stand out online.
Imagine this scenario: You want to buy a new camera, so you Google "new camera" and start browsing through the results. After looking through several pages, you take a break. Later, only one of the pages sticks in your mind. The others have all blended together and begun to fade.
In all likelihood, this happened because the other pages were too bland and similar. The one page you remembered, though, probably had excellent branding that helped it stand out. Because of that, it probably ended up being the one from which you chose to buy.
Your site should accomplish the same thing, and when you partner with WebFX, it will. We can help you achieve the perfect combination of color schemes, text layout, page structure, and more to convey your company's unique brand to anyone that visits the site.
2. WebFX can help you drive website traffic
When you design a website, you don't only want to optimize it to make visitors happy on the site itself. You also want to optimize it to help draw users in to begin with. In other words, you want to optimize it for search engine optimization (SEO).
SEO is the process of trying to get your web content ranking in Google search results, and it involves implementing a variety of features to satisfy Google's ranking algorithms. Fortunately, WebFX is one of the top SEO agencies in the country, and we know how to get your website ranking.
When we build major SEO components right into your site, we can get your pages ranking in Google results, which will bring in more traffic.
3. WebFX can help you increase conversions
Once people are on your website, the main objective becomes to convert them. Your website is where all your other digital marketing leads to, and it's where you want users to buy your products or services.
You can't simply mention what you sell and expect people to rush to buy it, though. Your website needs to be structured to draw people toward a purchase, and WebFX can help you achieve that design.
When you partner with us, you'll get help crafting everything from service pages to calls to action (CTAs). Together, these elements will lead to significantly higher conversion rates than you'd probably be able to bring about on your own.
Why choose WebFX?
Hopefully, you understand by now just how much you stand to gain from partnering with WordPress website developers. But what makes WebFX the best agency for you?
There are several things that help WebFX stand out from the crowd — things worth considering if you want the best results for your website. Here are just three ways WebFX's WordPress services can go above and beyond!
1. We have a large and specialized team
When you partner with us, you can rest assured that we're not skimping on your website. Our team is made up of over 300 digital marketing experts, giving us more than enough hands on deck to steer your website to success.
In the hands of that many marketers, there's no chance of your website being neglected. Furthermore, having so large a team has enabled us to hire advanced specialists in a number of different areas. Having a specialist at work on every piece of your site is a huge advantage!
All around, the size and specialization of our team allows us to do things for your marketing that other agencies simply can't.
2. We know how to drive results
Just because a company has the resources to drive results doesn't mean they'll actually do it. You need an agency that will work hard to craft a successful website for your business. And fortunately, WebFX matches that description perfectly.
Not only do we have a large and experienced team, but we also have a long history of driving superior results for our clients. In the past five years alone, we've managed 12.9 million sales and generated $3 billion for our clients.
Those numbers leave no room for doubt about the quality of our services. When you partner with us, we won't slack off on any part of your website, big or small. We'll do what it takes to drive superior results for you, just as we have for our past clients.
3. We make our clients happy
At WebFX, we don't stop at generating killer results. You and your business will be more than just a number to us, and we'll make sure to give you as much help and support as we can throughout the entire site-building process.
If you want proof of how well we treat our clients, you can start with the more than 1020 client testimonials here on our website. Each testimonial documents the positive experience had by one of our clients. When you partner with us, you can count on receiving the same top-quality service that earned us this stellar reputation!
We foster and form long-term partnerships so that your business has long-term results.
Over 90% of WebFX clients continue partnering with us into year 2 of their campaign.
Hear from Our Happy Customers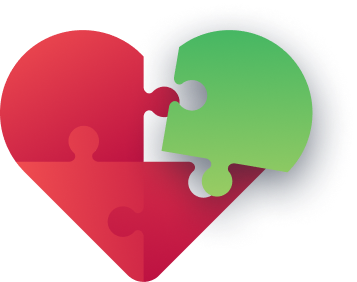 Partner with top-of-the-line WordPress website designers
Ready to start getting your website up and running today? We can't wait to work with you! We've been driving results for our clients for over 25 years, and we'd love to do the same for you.
To get started with our WordPress web design services, just give us a call at 888-601-5359 or contact us online today!
Earn a 20% greater ROI with WebFX