How to Perform a Shopping Cart Abandonment Analysis
Shopping cart abandonment can keep you from completing sales and earning revenue. But analyzing where shoppers slip through the cracks can help you accomplish more conversions.
If you run an ecommerce store, potential sales slip through your fingers every day. It usually goes like this:
All of your Internet marketing has worked. You found a qualified customer, brought her onto your site, got her to click "buy," and then…
She leaves. Completely undoes all of your hard work. Abandons your shopping cart. Every stage of the process went exactly as you planned — until checkout time.
Shopping cart abandonment is the most discouraging kind of failed conversion for ecommerce stores. That's why it's important to provide a cart analysis of your customers' abandoned items. Every time you examine what they've left behind, you can learn something new about them and strengthen your brand for future transactions.
If you'd like to speak with a specialist before reading on, you can reach us at 888-601-5359.
We foster and form long-term partnerships so that your business has long-term results.
Over 90% of WebFX clients continue partnering with us into year 2 of their campaign.
Hear from Our Happy Customers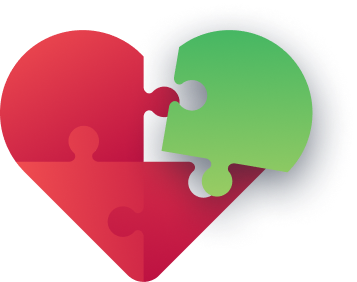 The 5 reasons carts are abandoned
WebFX shopping cart abandonment analysis that takes into account five core reasons behind shopping cart abandonment. Read on to learn what they are and what you can do to prevent them!
1. Payment discomfort
One of the primary reasons behind abandoned shopping carts is shopper discomfort with sharing credit card information.
Some ecommerce stores use a third party provider, such as Yahoo!, to process their transactions. A sudden change in site design and website address can make a customer feel like they're at risk, and they'll leave the checkout area rather than risk identity theft.
An optimized checkout process should have many payment options available, including Google Checkout, PayPal, and phone orders. In addition, links for every payment method should keep users at your domain to make them feel more secure.
2. Procrastination ("I'll just come back later")
Ecommerce stores' ability to save the contents of shopping carts for a later date can also lead to shopping cart abandonment.
Unless your copy and sales process stress the importance of buying "now," customers will feel comfortable leaving your site, planning to come back at a later time.
Unfortunately, the likelihood that your visitor will convert decreases dramatically once she leaves your site. Encouraging customers to check out with extra incentives like 5% off of a future sale or other little perks can make them commit to a purchase.
3. Distraction
Revenue-generating banner and text ads can distract your visitors and lure them away from your shopping cart.
Ads that you display on your ecommerce store are relevant to your shoppers, so you run the risk that they'll click out of your site to visit your sponsors' sites.
While good for your advertising revenue, excessive click-throughs on your site's ads are detrimental to your conversion rates and lead to shopping cart abandonment. You can fix this by confining ads to the bottom of pages, making them less noticeable, and removing them entirely from product pages, checkout screens, and other areas of the bottom of the funnel.
4. Price comparisons
Customers often use shopping carts to gauge the price of a bundle of products. They go to multiple sites that sell the same products and add the items to separate shopping carts, automatically totaling the cost at each store.
If a visitor finds a site offering a cheaper price than yours, she will abandon your shopping cart in favor of someone else's site. Keeping your prices competitively low or coming to an agreement with your vendors about minimum advertised pricing (MAP) can help you stay ahead of your competition.
5. Sudden cold feet
Sometimes, inexplicably, a visitor feels a sudden urge to not go through with their conversion.
Frequently they don't know where the urge came from, but something told them to leave and find something else.
You can remedy this type of shopping cart abandonment by making sure that every piece of your site — from the copy down to the color of the navigation menu — communicates a sense of security to your shoppers. If you spend the time and effort making sure they feel that their financial information is secure, you'll earn dividends in return.
Time to Level Up Your Sales
Our long list of services helps you grow every aspect of your business with marketing strategies that are proven to increase bottom-line metrics like revenue and conversions.
In the past 5 years, we've managed more than 12.9 MILLION transactions across our client base.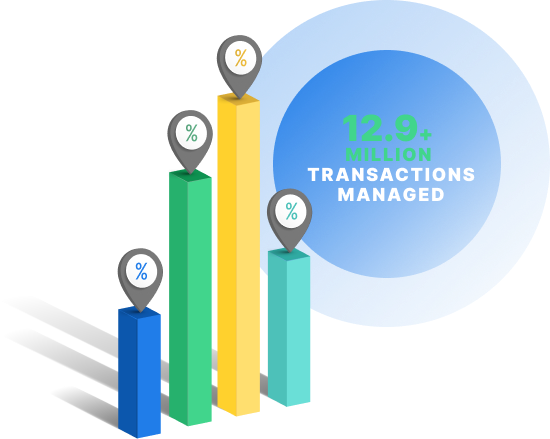 How can I eliminate shopping cart abandonment?
WebFX offers shopping cart analysis services in addition to conversion analysis services. Together, the two allow us to determine why users are abandoning your shopping basket or cart, how they can be kept around for longer, and how you can even recapture lost sales. Cart analysis is an incredibly helpful, though frequently-overlooked, strategy in conversion rate optimization.
We'll work with you to create a custom program that may involve a shopping cart redesign, conversion rate optimization, A/B testing, cart abandonment emails, remarketing campaigns, online advertising, or other potential CRO techniques. We'll use cart analysis to determine where your customers leave most often during the conversion process and target that moment to help make sure more customers complete their transactions.
We're here to help you minimize cart abandonment and maximize your revenue. Contact WebFX today to find out how our shopping cart analysis services can improve your website experience for users and make you more money online.