Content marketing has the power to generate three times more leads than traditional marketing. And in today's digitally-connected world, you need quality content to reach leads and grow your business. Need some digital content marketing tips to take your strategy to the next level?
You came to the right place. Find out how to turbocharge your site with these six digital content marketing tips! Want to skip ahead and view our content marketing services?
Go right ahead — learn how custom content marketing services from WebFX can grow your business!
What is digital content marketing?
Digital content refers to various types of online content marketing including:
Website copy
Blog posts
Online guides and ebooks
Webinars
And more
Without online content, search engines like Google would have nothing to rank in results. If you want your business to appear at the top of results for searches related to your business, you need to create digital content. In-depth, quality content helps your site rank higher in search results, so you can earn more leads and revenue.
Needs some tips to improve your digital content marketing strategy? Check out these creative content marketing ideas!
6 tips for supercharging your digital content marketing strategy
If your digital content marketing needs a refresh, take a look at these six tips.
1. Keyword research: Find out what your audience wants to read
Successful content marketing strategies start with keyword research. With tools like keywordtool.io, KeywordsFX, and AnswerThePublic, you can identify topics that interest your target audience. This allows you to hone in on the most valuable content topics for your business.

When conducting keyword research, it's important to look for topics with high monthly search volumes and low competition, so you have a better chance of ranking at the top of search results. Often, creating content that targets long-tail keywords — phrases with three or more words — produces the best results for businesses. Why?
Long-tail keywords are more specific, and they give you greater insight into a searcher's intent. For example, if someone searches "running shoes," they might want to purchase a new pair of shoes, but they could also just be researching the best shoes for marathon training. On the other hand, if they search the longer tail phrase "buy women's Nike running shoes," it's clear they're ready to purchase.
For businesses, it's important to understand a searcher's intent, so you can provide digital content that includes the information they want to find — and encourages them to buy.
Bonus Reading: SEO vs. Content Marketing
2. Write content for search engines and readers
Next, it's important to write digital content with search engines and readers in mind. Yes, you want your content to rank at the top of search results. Just remember — you're writing for human readers too — people you want to become customers.
While you want to include your target keywords in content — especially in your page titles, headings, and body copy — avoid stuffing your copy with keywords. Keyword-stuffed copy sounds unnatural to readers, and search engines won't rank your site content if it doesn't provide a good experience for users. Targeting the Position Zero spot in search engine results can also help you write content that benefits readers and ranks at the top of results.
Position Zero refers to Google search results that appear above the first organic result. P0 results directly answer a searcher's query without them needing to click the link to visit a site. For example, when I search "best hikes in the world," Google returns a P0 result with a list of the top hiking spots.
Then, if searchers want to learn more, they can easily click the link in the P0 spot to visit the site and check out their content. Creating content that targets P0 can help your business rank at the top of search results, and it allows searchers to easily find the information they need. Here are a few quick tips for earning a P0 spot:
Arrange content in lists and tables
Use questions in subheadings
Create content that directly answers searchers' questions
Include images that support your content
Break content into easily digestible snippets
For more info on snagging a P0 spot for your most valuable keywords, check out our helpful tips.
3. Break up text with engaging visuals
To create digital content that provides visitors with a great user experience, you'll also want to break up text with engaging visuals. Let's face it — you can write an amazing piece of content, full of valuable information. But nobody wants to read block after block of plain text.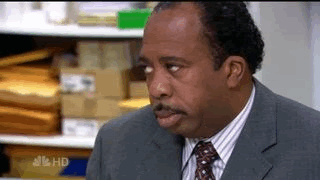 *Actual footage of your site readers scrolling through blocks of text (right before they hit the back button — ouch). Spice up your content marketing with images, videos, graphics, and interactive elements. More than half of the population consists of visual learners, and the human brain processes visuals faster than text.
Adding visuals to your site content engages visitors, makes it easier for them to digest information and encourages them to spend more time on your site — which signals to search engines that your site provides a great user experience. Need some more tips for using images and videos for content marketing? Take a look at this blog post!
4. Share your content
After you create a piece of content, it's time to share it! Make your content easily shareable with social sharing buttons, and encourage readers to like and tweet.

You can also share digital content via your own social media platforms.
This is a great way to increase brand reach and send social followers back to your website to learn more. In addition to sharing on social, don't be afraid to reach out to industry influencers and other businesses to see if they're willing to share your content. If they like what they see, they may share your content on their own sites and include a backlink to your site.
Search engines consider the number and quality of backlinks when ranking sites, so the more links from authority sites you earn, the better.
5. Monitor analytics and optimize
After publishing and sharing your digital content, you might think your job is over. Spoiler alert — it's not. One of the most important parts of digital content marketing is monitoring your analytics on a regular basis.
Tools like Google Analytics allow you to determine the most popular pages on your site, as well as your biggest conversion-driving pieces of content. If you find a particular topic or style of content works well for your business, you can create more of that type of content. On the other hand, if pages about a topic don't get a lot of traction, you can tweak your strategy to focus on content your audience wants to see.
Pro-tip: While it's important to monitor traffic to your digital content, you also want to pay attention to conversions.

A blog post can garner thousands of views, but if customers don't convert, your goal isn't complete — and you may need to tweak your calls-to-action (CTAs) and streamline the conversion process.
6. Refresh content on a regular basis
Finally, make it a point to incorporate ongoing page optimizations into your digital content marketing strategy. Search engines and site visitors love fresh, quality content. So keep your content updated on a regular basis to rank at the top of search results and engage readers.
In addition to posting new content, you can also optimize existing content on your site to reach even more potential customers. Tools like Ahrefs allow you to monitor your page rankings and identify content that could use a boost. Regularly optimizing your content can help you regain rankings and ensure your digital content matches searchers' intent and provides them with a great experience on your site.
Take your digital content marketing to new heights
Want to give your digital content a boost?
WebFX is a content marketing company that can help. Check out our content marketing services, and contact us today to learn more.
How is your website's SEO?
Use our free tool to get your score calculated in under 60 seconds.
Get posts by email
Join 200,000 marketing managers and subscribe to Revenue Weekly!
"*" indicates required fields
WebFX Careers
Join our mission to provide industry-leading digital marketing services to businesses around the globe - all while building your personal knowledge and growing as an individual.