Back in 2013, HubSpot discovered a goldmine for itself and businesses worldwide: Old content. In its study, HubSpot found that most of its blog traffic came from older blog posts. That finding gave the company an idea.
Why not update or re-optimize that content for search and users, providing both search engines and readers the latest information about a topic? So, they did. The initiative proved a massive success for HubSpot.
That's why companies across industries are adopting this search engine optimization (SEO) tactic with success, using the approach to generate better rankings, as well as more search traffic, leads, and even sales. If you're ready to get started with this strategy, keep reading! This post covers why content updates matter and how to re-optimize content for SEO.
For more details about SEO, as well as marketing and advertising your business online, sign-up to read Revenue Weekly!
Don't miss our Marketing Manager Insider emails!
Join 200,000 smart marketers and get the month's hottest marketing news and insights delivered straight to your inbox!
Enter your email below:
Inline Subscription Form – CTA 72
"*" indicates required fields
(Don't worry, we'll never share your information!)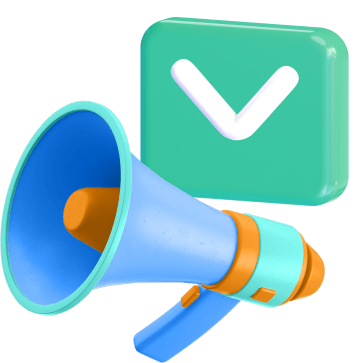 Why re-optimize content?
Content re-optimization matters for three critical reasons:
Content decays over time
Content, even evergreen content, degrades over time.
"If you have outdated content, you can't expect that to attract users. Once they see the publish date or a sentence that dates your content, they'll return to the search results for an alternative answer. That signal can lower your rankings, which translates to less website traffic."
No matter what you write, whether tips for car maintenance or procedures for investing, your advice will age.
Statistics, for example, change over time and new ideas get discovered every day. Your content will become a part of the past, unless you re-optimize it. Content updates keep your information relevant.
When you have relevant, current content, it's valuable to users, which can influence your rankings in search results. Remember, search engines look at user behavior when ranking search results. A search engine like Google, for instance, will see if a user stayed on your page (a positive signal) or returned to the search results (a negative signal).
If you have outdated content, you can't expect that to attract users. Once they see the publish date or a sentence that dates your content, they'll return to the search results for an alternative answer. That signal can lower your rankings, which translates to less website traffic.
Update your content, though, and you can reverse this user behavior.
Content carries long-term value
Companies often focus on creating versus maintaining content. You want to keep your blog active and your business top-of-mind. Past content, however, carries long-term value.
What you wrote about a year ago, like how to choose the best retirement plan, still probably matters to your target audience. Re-optimizing that content helps it reach its full potential. Maybe that post ranks on page two for its target keyword, for instance, but your re-optimization efforts help it crack the bottom of page one.
Another round of updates pushes it higher, giving your business access to more traffic and members of your target audience. If you want to maximize the value of your content, as well as SEO efforts, you need to re-optimize.
Search intent evolves over time
New technology, regulations, and standards can all shift search intent.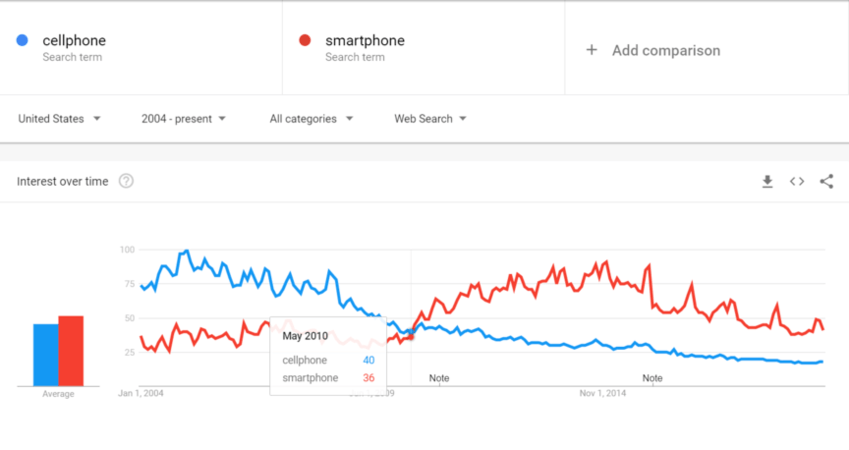 For example, if your business wrote a blog post in 2000 about the history of cellphones, it's without a doubt outdated. Not only does the post miss the release of the iPhone, but it also misses some valuable keywords, like "history of smartphones," that appeared thanks to the iPhone.
Updating your SEO content can help you adapt to evolving search trends and intents. Optimizing that blog post with related keywords that feature the word "smartphones" versus "cellphones" can help your business capture more qualified search traffic because people now search for smartphones instead of cellphones.
Time to Level Up Your Sales
Our long list of services helps you grow every aspect of your business with marketing strategies that are proven to increase bottom-line metrics like revenue and conversions.
In the past 5 years, we've managed more than 12.9 MILLION transactions across our client base.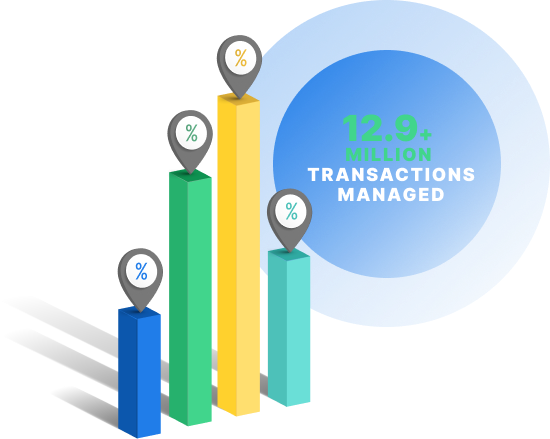 9 proven tips for re-optimizing your content
Are you ready to learn how to re-optimize your content for SEO? Get started with these nine tips!
1. Look at the search results (and the search intent)
Search results give immediate insight into your audience and their search intent. That's why it's essential to look at search results when re-optimizing content. Enter your core keyword, as well as related keywords, and look at the search engine results pages (SERPs).
Check for similarities between the top content, from their title tags to their headings. Take the following search: "retirement plan for nurses."
Based on the page titles, you can quickly determine that someone searching this term wants to know everything about retirement planning for nurses. Click a few of the top results, and you learn more about the search intent.
These people want to know:
How to start a retirement plan
When they should retire
What strategies or retirement plans they should use
And more
Follow these same steps for investigating your content's search intent. In most cases, your content will match the general search intent. You may decide, however, to lean into the search intent more by tweaking your title tag, changing your page organization, or addressing a few additional questions, like from the "People also ask" box in Google search results.

Depending on the topic and age of your content, though, you may discover that your page doesn't match the search intent anymore. If that happens, set aside more time to re-optimize (or, in some cases, rewrite) that content.
2. Check for competing pages on your site
Every content strategy is different. Yours, for instance, may target several similar keywords with different content. For example, you may have a guide that targets the keyword, "roth ira guide," and a blog post that targets, "roth ira meaning." Over time, however, these two pieces of content begin to compete for similar keywords.
While you can have two pages ranking well for the same keywords, it's uncommon. In June 2019, Google launched its diversity update, which focused on creating different search results, meaning most SERPs would feature only one result from a website versus multiple results. If you have two pages in direct competition with one another, you'll likely re-optimize the content by redirecting it.
For instance, if your guide on Roth IRAs claims most of the keywords targeted by your blog post about the meaning of a Roth IRA, you'll likely redirect that blog post to the guide. Using a tool like Ahrefs, you can compare competing pages fast.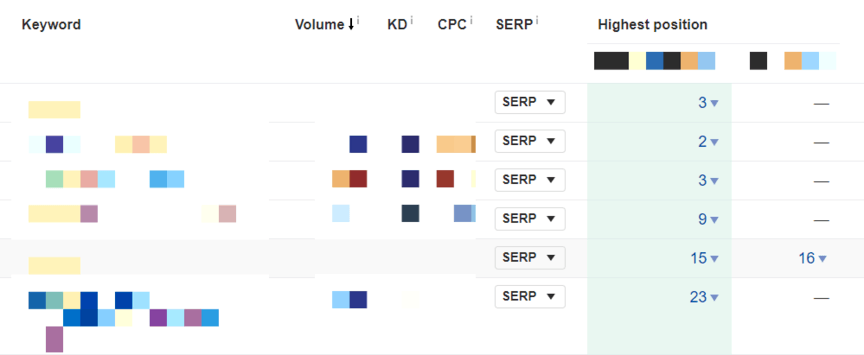 Just follow these steps:
Log in to Ahrefs
Go to "Site Explorer" and enter your URL
Click "Content Gap"
Enter the URLs of suspected competing pages
Clear the "But the following target doesn't rank for" box
Click "Show keywords"
View the results
In your results, you should see the various keywords each page ranks for, as well as where the pages overlap in rankings. You can use filters, like for search volume, competition, and cost-per-click (CPC), to focus on specific keywords. Look for instances where one page ranks for the core keyword of another page, which doesn't rank for that keyword anymore.
For example, if your Roth IRA guide ranks for "roth ira meaning" but your post targeting that keyword doesn't anymore, it could signal the need for a redirect. If you redirect pages as a part of content updates, prepare to wait a few months before seeing results.
3. Fix outdated or inaccurate information
No matter how many precautions you take, your content will likely become inaccurate at some point.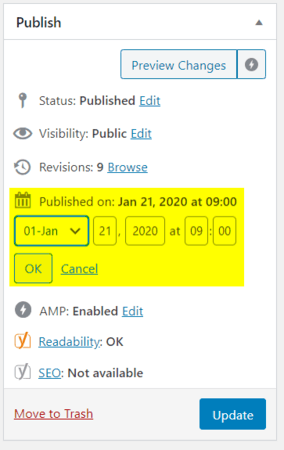 Mentioning a study, statistic, or current event can alert readers to older content. Your tips or recommendations can become outdated too.
A change in tax law, for example, could make a post about Roth IRAs inaccurate. That's why, when updating content, you want to check a page's accuracy. Read your content and add comments on where to make updates.
If you published your page within the last year or two, you may not need to make any changes. This scenario, however, depends on your industry and the content topic. When updating your content, you will have the option to change the publish date to the current date.
For example, if your business published a blog post on January 1, 2000, and updated the post on January 1, 2020, you could change the publish date. In some cases, Google will even pull that publish date into search results, which can highlight your content's freshness to readers.

If you use a content management system (CMS) like WordPress, it's easy to update your post date:
Log into your WordPress account
Click "Posts"
Find your post and click "Edit"
Choose "Edit" from the right-hand sidebar, next to "Published on:"
Select your new publish date
Click "Ok"
Hit "Update" from the right-hand sidebar
For content published without a CMS, you will need to modify the HTML file. In the HTML file, you can add a line of text that says, "Published on [Date]" or "Last Updated on [Date]" near the beginning or end of the content.
4. Research striking distance keywords
When you re-optimize and update content, it's a chance for your business to improve existing rankings. That's why your re-optimization strategy should focus on targeting striking distance keywords. These are keywords where your company appears on the second or third page of the SERPs.
Striking distance keywords also have a decent search volume, offering you access to more qualified traffic. You can find striking distance keywords a few ways, including with the following tools:
While Ahrefs and SEMrush require a paid subscription, Google Search Console offers a free solution. If you want to use Google Search Console, follow these steps:
Log into your Google Search Console account
Click "Search results" under the "Performance" menu
Tap "New" and select "Page…"
Enter your URL and click "Apply"
Click "Average position"
View the "Queries" data, which will show your page's average position for different searches
Once your data loads, you can see where your page ranks (on average) for different keywords.

For the best results, you will want to use a keyword research tool, like Keyword Planner, in coordination with Google Search Console. That's because you want to focus on striking distance keywords with a decent amount of search volume.
If you re-optimize content for a keyword that only gets a few searches a month, that probably won't help your long-term content and SEO strategy — especially if the keyword is informational versus transactional. With a keyword research tool, you can focus on the most valuable keywords when you update SEO content. For example, if you use Keyword Planner, you can see the monthly search volume for keywords.
If you check a striking distance keyword and see people search for it hundreds of times each month, it makes sense to update your content to include that keyword. In comparison, a keyword with less than 50 monthly searches probably won't make the cut. When weighing striking distance keywords for content updates, however, you'll have to consider the intent behind the keyword.
A high-value transactional keyword with low search volume, for instance, may deserve attention.
5. Check for mobile-friendliness
Whether you published your content three months ago or three years ago, check if it's mobile-friendly.

If your page doesn't load correctly on mobile devices, from smartphones to tablets, it will hurt its rankings in search results. Google maintains a mobile-first index, which means it crawls and evaluates the mobile (versus desktop) version of pages.
Pages that don't deliver a mobile-friendly experience don't rank well in search results. For many companies, running a mobile-friendly test reveals a quick win when re-optimizing content. They discover, for instance, that an image doesn't display correctly on mobile devices or that a button appears in an unusual location.
Run your page through Google's Mobile-Friendly Test and see what you find. Then, update your content.
6. Use core and related keywords early
SEO best practices recommend using your keywords within the first 100 words. Depending on your keywords, this recommendation may prove challenging. Looking at old content with a fresh perspective, however, can reveal opportunities to use your core and related keywords early and naturally.
Even if you find opportunities to insert your keywords later in your content, take advantage of them. When adding keywords during SEO content updates, however, avoid keyword stuffing. This practice will only hurt your content re-optimization efforts.
If you don't see a natural place to insert your keywords, then don't because it will hurt your user experience (UX) and send a potential negative signal to search engines.
7. Run a page speed test
Speed also plays a role in your website's ranking in search results. When you update SEO content, check your page speed. Use a free tool, like Google PageSpeed Insights, to see your page speed on mobile and desktop devices.
This tool (from Google) will also provide actionable advice for improving your page speed.

­Google, for example, may recommend:
Deferring (or lazy loading) offscreen images
Removing unused CSS
Using next-gen image formats
And more
If you don't have a development background, you'll want to review these recommendations with your development team. They can implement the necessary changes, like lazy loading, so that you can achieve a higher page speed. Page speed optimization services can also take care of improving your page speed.
8. Add visuals, like videos and GIFs
Visual content, from images to videos to GIFs, are an excellent way to increase your content's value. When you re-optimize your content for SEO, look for opportunities to add multimedia. If you update a service or product page, for instance, maybe upload a video testimonial.
Or, incorporate images to explain your product's design and uses better. With visuals, you also make your content easier to skim. People can browse and understand your content faster when you provide a helpful video or chart.
When you create a better browsing experience, you make it more likely that people will stay on your site and continue to explore it, which benefits your business and your SEO.
9. Write a better, more persuasive title tag
Your title tag serves a critical role in SEO — and in updates to SEO content.

Using your title tag, search engines and users can learn about your page and its purpose. From a user perspective, your title tag also serves as the "hook" to your content.
It's the first piece of information people see about your content. If you don't have a hook, you don't give readers a reason to visit your page. Create interesting and informative title tags, and you'll motivate users to click.
For example, think about the following two title tags:
Roth IRA: How These Accounts Work and How to Get Started
Roth IRA | TD Ameritrade
Which title tag seems more persuasive, as well as informative? For most readers, it's the first title tag, "Roth IRA: How These Accounts Work and How to Get Started." This title tag provides readers with more information, giving them a preview of what they'll learn if they click. Take a similar approach with your title tags when re-optimizing content.
Look for ways to create a better hook or provide more information. For instance, if you're offering a guide, maybe include the year to emphasize the freshness of the content. Or, add an adjective, like "clever," "innovative," or "smart," to spice up a blog post that offers tips.
Remember to follow SEO best practices when you update SEO content too. Stick to around 55 characters for your title tag, for example. While you can exceed 55 characters, you risk search engines trimming your title tag.
For example, instead of, "Roth IRA | How They Work, Rules to Know, Where to Begin – NerdWallet," your title tag will say, "Roth IRA | How They Work, Rules to Know, Where to Begin…"

If possible, use your keyword at the beginning of your title tag. Placing your keyword earlier sends a stronger signal to search engines about your content's focus. You can also insert a related keyword into your title tag too, but make sure it doesn't affect your title's readability.
Now that you know how to re-optimize your content for SEO, are you ready to get started?
Re-optimize your content for SEO with WebFX
If you need help re-optimizing your content for SEO, you're not alone. For many small-to-midsized businesses (SMBs), it's a big task that requires time, resources, and skill. That's why WebFX offers SEO services, which provide your company with a dedicated SEO team.
With a client retention rate of 90%, we're the preferred choice of SMBs. Contact us online or call us at 888-601-5359 to learn more about making our team a part of yours!
How is your website's SEO?
Use our free tool to get your score calculated in under 60 seconds.
Get posts by email
Join 200,000 marketing managers and subscribe to Revenue Weekly!
"*" indicates required fields
WebFX Careers
Join our mission to provide industry-leading digital marketing services to businesses around the globe - all while building your personal knowledge and growing as an individual.