Got display ads or banner ads, but a return on ad spend (ROAS) you're unhappy with? Read on to learn more about improving your display ad design with these seven best practices. Then subscribe to Revenue Weekly for more tips from the agency with over 1020 client testimonials!
7 display ad tips to maximize your conversions
Display ads can be incredibly effective resources for acquiring new customers, but poorly designed ads won't benefit you much.
For successful campaigns, you should optimize your display ad design in several ways. Here are seven display ad tips to help you drive more conversions!
1. Include a logo, USP, and CTA
No matter what you advertise, there are three components that all your display ads must have: A logo, a unique selling proposition (USP), and a call to action (CTA). Including your logo helps ensure that you associate your brand with your ad. That way, even if people don't click on it, they'll remember which company offered the product or service. The USP is essentially your selling point. It tells users what you're offering.
Your USP is where you make it clear what they stand to gain from clicking your ad. Finally, the CTA is the button where users can click to go to your site. It usually says something like "Browse our store here!" or "Complete your purchase."
2. Brand yourself with contrasting colors
Branding yourself is absolutely critical for your display advertising strategy. If you don't communicate exactly who you are, it could be easy for users to forget whose ad they saw. When they remember you, though, there's a chance they'll come back later to convert. One of the best methods of branding yourself is to use a branded color scheme in your ads.
If your company has a particular set of colors you use across your website and marketing, you might want to use those colors in your banner ad design. If there's no particular set of colors currently associated with you, color can still be your ally. Try using contrasting colors to help your ad stand out on the page, and consider using those same colors across your marketing as a way to represent your brand.
3. Keep things simple with negative space
One of the worst things you can do for your display ad design is overcomplicate your ads. You don't want users to be overwhelmed by what they see — but if your ads are packed to the brim with text and flashy icons, they will be. To avoid this issue, keep your ads as simple as possible. Minimize the amount of content inside the box.
One fantastic tactic is to simply employ plenty of negative space — that is, space not really filled with anything. The ideal ad might have nothing more than your logo, a one-line text blurb, and a CTA button. The rest of the space should be taken up solely by your background. That makes it clear to users exactly where their eyes should go.
4. Minimize your page load times
Did you know that 83% of users expect pages they visit to load in three seconds or less? That means if a page takes longer than that, most people will hit the "back" button before it even finishes loading — which is why your ads should load as quickly as possible. If an ad takes too long to load, it can slow down the whole page it appears on. While it can be beneficial in some cases to include videos or other moving graphics in your ads, those will often slow down the page speeds enough to deter users from sticking around long enough to see your ad. Try to craft ads that load quickly and seamlessly, so users don't respond negatively to them.
If you keep your banner ad designs simple, as recommended in the previous tip, this shouldn't be too difficult.
5. Implement responsive design
Not everyone who sees one of your ads will see it on the same site, or even on the same type of device. One site may display banner ads with a different-sized box than another, and its mobile version may use different dimensions than its desktop version. That's why you need to use responsive design in your ads. Responsive design refers to a structure that changes depending on the context of the ad.
Much like a website can change its layout depending on the size and shape of the screen it appears on, ads can resize themselves as well. With responsive design, you'll be able to ensure that your ads are equally effective for all audiences.
6. Use custom images and graphics
Images and graphics are almost always a useful addition to your display ad design. Since display ads are inherently visual, it doesn't always make sense to limit yourself purely to text. If you have an appropriate image to include, then include it. In some cases, those images may be of specific products.
Other times, they may be more generic photos, such as a group of smiling people in the background. Or maybe they aren't photos at all, but digitally created art meant simply to contribute to the ad's aesthetic.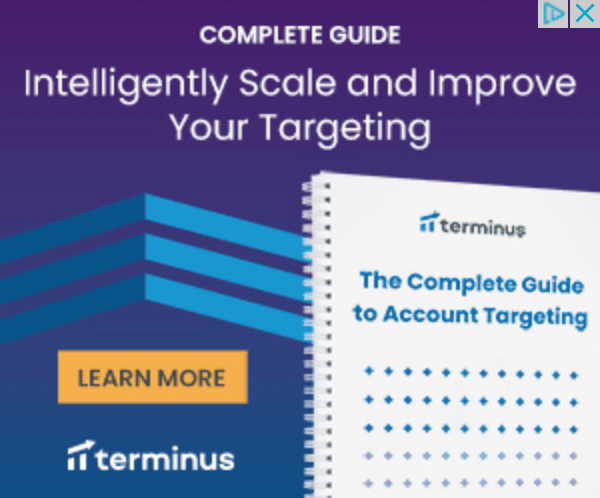 Whatever the images depict, including them is a great way to draw users' eyes and convey a particular attitude or idea.
7. Retarget specific audiences and users
Have you heard of retargeting? It's where you target ads to users based on their previous actions, such as visiting your site or looking up a particular keyword in Google. When you use retargeting in your display advertising strategy, it can open up new design opportunities for your ads. For example, let's say someone visits your site and begins to make a purchase but doesn't follow through.
You could target a display ad to that user that encourages them to complete their purchase, and the ad could feature the exact product they were in the middle of purchasing. The specificity that comes with retargeting means your banner ad designs can be far more exact about what they advertise.
WebFX is a partner businesses trust.
Hear from HydroWorx, who saw a 236% increase in organic sessions with WebFX services.

Watch the Video Testimonial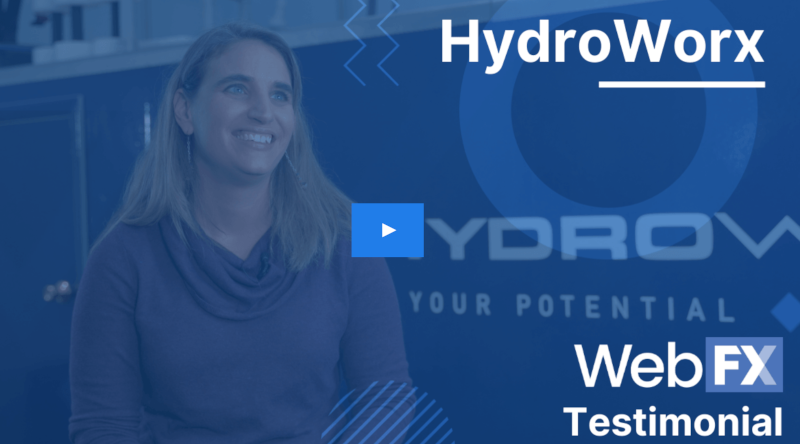 Let WebFX help optimize your display advertising strategy
If you're ready to get started on your display advertising campaign, you don't have to do it alone — WebFX has your back. Our team of over 500+ digital marketing experts knows paid advertising inside and out, and we can help you optimize your ads for maximum results. With our paid advertising services, you can get help implementing each of the display ad tips listed above. You'll also receive a dedicated account representative to keep you closely informed of everything we do for your business. To get started with us, just give us a call at 888-601-5359 or contact us online today!
WebFX Careers
Join our mission to provide industry-leading digital marketing services to businesses around the globe - all while building your personal knowledge and growing as an individual.