When looking for a contractor, most people start by searching Google. They look at the first few options and select a contractor based on their needs.
It is so important that you create a strong online presence because people are searching for your business on the Internet. You want them to find you and pick your business over the competition.
With online advertising services, you can build your online presence. This will enable you to gain more traffic and ultimately more conversions.
If you want to figure out which online advertising services are best for your business, call us at 888-601-5359 to speak with a strategist today, or keep reading to learn more about online advertising services.
1. Search engine optimization (SEO)
Think about the way you conduct searches and choose businesses. Whether you're searching for a carpenter or painter, your behavior is the same.
You type in a phrase, with keywords, to find the best results. When the results come up, you'll check out the first few results and make a decision.
This is how most users conduct searches. They type in phrases with their keywords and choose the first few results. In fact, 75% of search engine users won't even go past the first page.
This is why search engine optimization (SEO) is so important. SEO is the process of boosting your website's ranking in search results for keywords and phrases related to your business. You want your website to rank at the top of search results so that people will see your site.
So, how can you make the most of SEO?
Choose the right keywords
Your keyword selection determines when your website will appear. It is important to choose keywords that are pertinent to your business and services.
Long tail keywords, phrases that contain 3+ words, are better than short tail keywords.
For example, you would rather use the long-tail keyword "contractors in Harrisburg, PA" than the short-tail keyword "contractors." "Contractors" is a very general term that will have a lot of competition.
Longer keywords have less competition because they are more specific. You want to choose specific keywords because your target audience is searching so that your business appears when people seek out your services.
Create your Google Business Profile account
Google Business Profile is a free tool that your business needs to utilize. If you've ever conducted a search for "painters near me" or "roofers near me," the results include these business listings.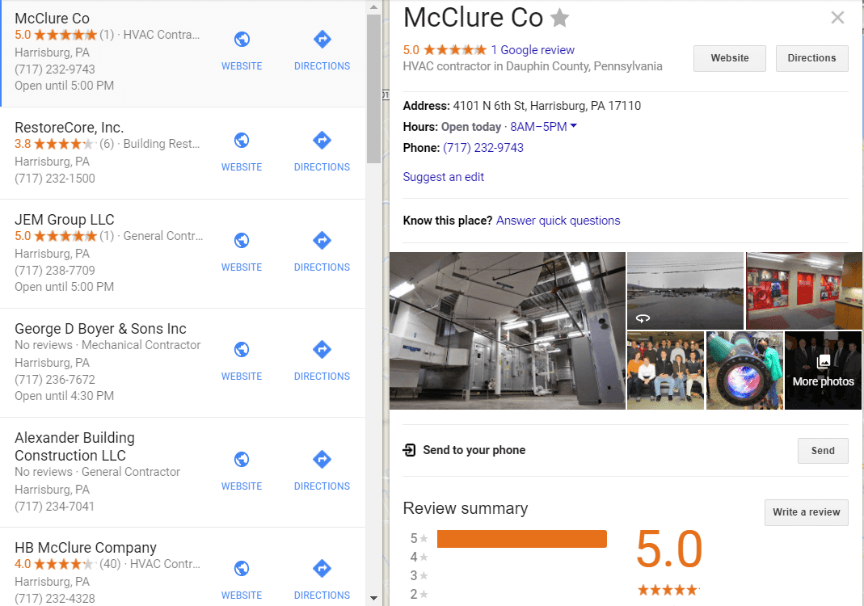 This listing enables you to post important contact information, hours of operation, photos, and content posts.
Google My Business is a great opportunity for your business to advertise for free. You can attach your website link and links to content to get people onto your site. It is a great way to give people information about your business, while enticing them to learn more on your website.
You can also respond to reviews that people leave on your listing. This is an opportunity for you to address any concerns people have, or thank people for their kind comments. It is a great way to build a positive reputation with customers.

Hear What It's Like to Work With WebFX!

"We were looking for a forward-thinking but down to earth SEO company to partner with. Not only were we looking to build a long term business relationship but we needed them to understand our needs as a small company. And WebFX met all of that criteria. Our experience has been unparalleled; from the sales team who made the drive to our office to meet us in person to our Internet Marketer who has been an absolute joy to work with. They are completely transparent about their services and they take the time to explain everything which not only sets them apart from every other SEO company we have worked with but we also feel like we're taking something away from our interactions with the staff at WebFX. We are exited to see where this year will take us knowing that we have such a great support system with their company."
Home Contractor
2. Pay-per-Click (PPC)
PPC advertisements appear at the top of search engine results, above organic listings.

These advertisements work on a bidding system. Like your web pages, PPC advertisements are attached to keywords. When users type in the keywords, it triggers the advertisement.
PPC works on a bidding system. Once you select your keywords, you will decide how much you want to pay every time someone clicks on your advertisement. This is your maximum bid.
You will never pay over your maximum bid for each click. Many businesses like this method because it enables you to control your budget.
As soon as your advertisement is launched, you can begin earning qualified leads. PPC advertising is great because you can monitor your advertisement and see if your keywords are working. It can help you figure out what keywords will be more successful for your SEO plan, too.
PPC advertising is very effective for boosting your conversion rates. Visitors who come to your site through a PPC advertisement are 50% more likely to become customers than organic visitors. These advertisements are great for generating leads that are more likely to convert.
It doesn't cost much to start a PPC campaign, and the investment is worth it. For every $1.60 spent, the average business earns $3 in return. This is a great opportunity for your business to reach new customers and gain a profit in return.
3. Social media marketing
Social media marketing is a great way to connect with your target audience.
[wista mdn2vfybh1]
It is free to create a page for your business on sites like Facebook, Twitter, Instagram, Pinterest, and LinkedIn. We can help you figure out which platforms fit your businesses needs.
Facebook
Facebook is great for sharing content, business information, and posting daily updates. Your page contains all the information people need to know to find your business.
If you utilize content marketing, you can share your videos and blog posts of your projects on this site. People who like your page will be able to see this content. They can also share it with their family and friends on their own pages.
Facebook also enables people to leave reviews about your business. This is another opportunity for you to interact with consumers to address their concerns, and thank them for good reviews.
In addition, Facebook offers advertising services if you would like to use paid advertisements on the platform. You can advertise your plumbing services or roofing services to draw more people to your page.
Twitter
Twitter is a great way to share content. Since Twitter increased their character allowance to 28, you can share more information than ever.
Your business can utilize Twitter to drive people back to your website. You can post videos and blog posts to pull users in. They can retweet or favorite posts they like.
Twitter allows you to connect with your target audience. Companies, professionals, and industry experts are all on this site. This is a great opportunity for your business to connect with those kinds of people.
Instagram
As a contractor, you can share photos of the work you do on Instagram. It is easier to show people pictures of your successful projects, rather than explaining it through text.
This is a great way to show people the work that you do. You can either post photos or videos to give people an idea of the quality of craftsmanship.
You can also post photos that link back to your website in the description. This is another way to attract traffic back to your site.

Pinterest
Pinterest provides a great opportunity as a contractor. You can create boards that would be appealing to your audience, like remodeling boards with pictures of projects.
Creating a board full of repair and restoration projects is a good way to peak the interest of people who may need your services. It also builds a positive association with your brand.
LinkedIn
LinkedIn is a great site for connecting with other professionals. Similar to Facebook, you can post content and people can share it with their followers.
LinkedIn enables you to connect with professionals in your industry or people who would need your services. It allows you to build a relationship with these business people.
Social media is a great way to connect with your customers. You can share content and interact with them. By utilizing social media, you can better connect with your target audience online.
Good agencies have more than 50 testimonials.
Great agencies have more than 100 testimonials.
WebFX has over 1000+ glowing client testimonials.
See What Makes Us Stand out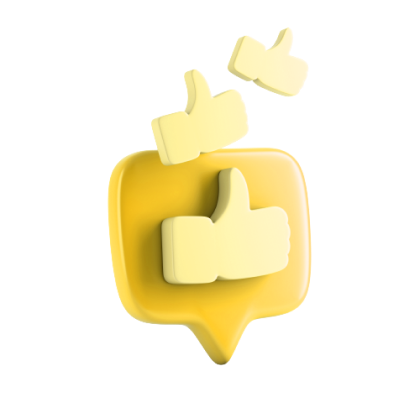 Start advertising with WebFX
WebFX is a full-service digital marketing company that can help you create the perfect advertising plan for your business. You will have an experienced team of 500+ people to bring expertise to your campaign.
Our clients love the work we do for them. We create a unique plan for each of our clients because we know no two businesses are the same. These plans are tailored to fit the needs of your business.
We'll take the time to get to know your business, your brand, and what you hope to achieve through your online advertising plan. You'll never be in the dark about what you are getting. With our transparent pricing, you will always know where your money is going.
Learn more about advertising your contracting business
If you're ready to start creating your ideal advertising campaign, contact us online or give us a call at 888-601-5359 to speak with a specialist today!
We look forward to hearing from you!
Earn a 20% greater ROI with WebFX