12 minute read

Trevin serves as the VP of Marketing at WebFX. He has worked on over 450 marketing campaigns and has been building websites for over 25 years. His work has been featured by Search Engine Land, USA Today, Fast Company and Inc.

What is SMB Marketing?
SMB marketing, or small and medium-sized business marketing, refers to the strategies and tactics used to promote products or services to a specific target audience within the small and medium-sized business sector.
If you're a small-to-midsized business (SMB) trying to market your products or services, you're likely looking for ways to promote your business through digital marketing methods. With SMB marketing, you can create an online marketing strategy to help you reach more leads for your business. So, what is SMB marketing, and how can you create an SMB marketing strategy that works for your business?
Keep reading to learn more and subscribe to Revenue Weekly to stay up to date on the latest SMB marketing trends!
What is SMB marketing?
SMB marketing is a collection of methods small-to-midsized businesses use to market their organizations. Businesses with 0–999 employees qualify as small to midsized businesses. Due to fewer employees and smaller budgets, marketing methods will look different for SMBs than corporations that have more people and larger budgets.
Some SMB marketing strategies include:
Learn what each strategy is in the video below.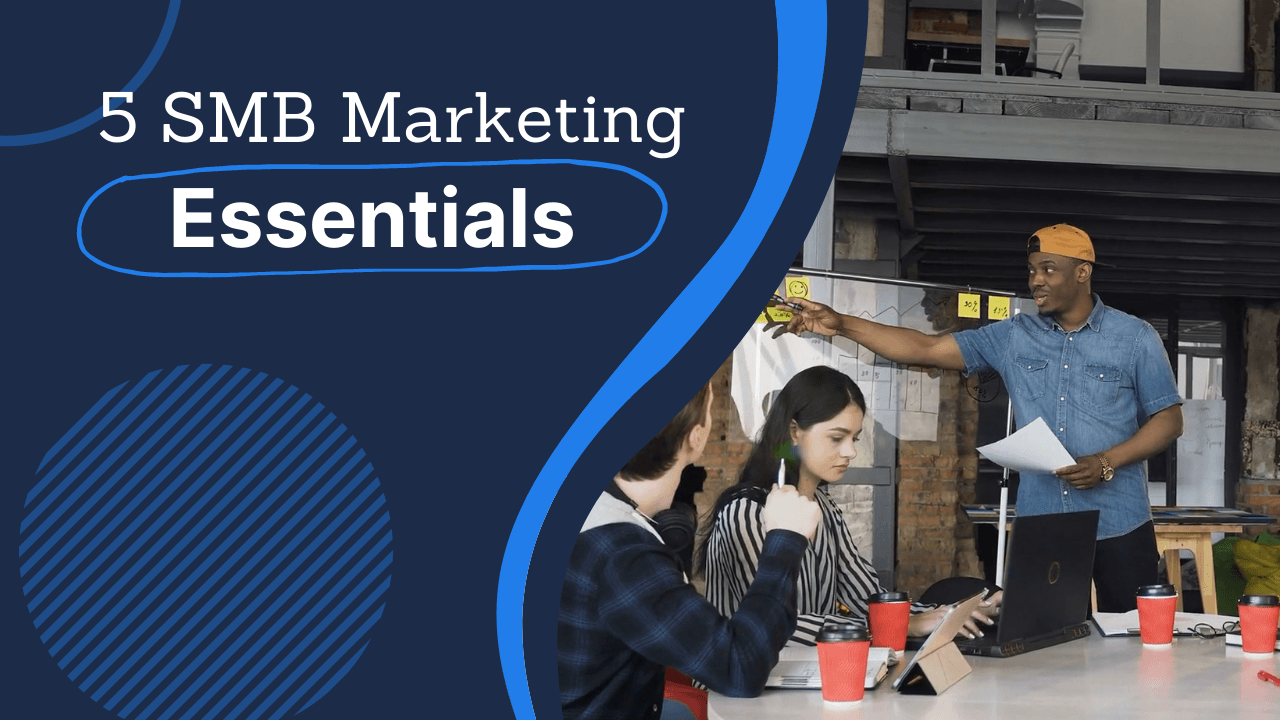 These strategies, when incorporated into your SMB marketing plan, will help you reach new interested leads and turn them into customers for your business.
10 tactics for creating an impactful SMB marketing strategy
When you sit down to strategize and implement your SMB marketing, try out these ten best marketing strategies for SMBs.
1. Establish your campaign goals
Set a goal and budget for your SMB marketing strategy. Goals direct your strategy, while budgets provide you the resources to accomplish your goals. Identify what you want to accomplish and how much you want to spend doing it — think about how you'll track your SMB's marketing analytics, too.
A clearly identifiable, realistic, measurable goal and a budget will help keep your SMB marketing strategy on track.
2. Create content to engage your audience
Content marketing is one of the best marketing strategies for SMBs because it helps you build credibility with your audience and establish yourself as an authority in your field. Content marketing involves numerous strategies, including:
You can use a combination of these formats to keep your content fresh for your audience. For your content marketing to work, you need to develop content that is:
Relevant to your audience: The people you target with content marketing are looking for information that's specific to your industry. You need to know what they're looking for and what information they want to find, so you can create content they need. If your content isn't relevant to your audience, they won't engage with it and find it valuable.
High-quality: Your content needs to be quality. For high-quality content, you need content that's well researched. It's important to have high-quality content that's informative and thorough.

Your content shouldn't skimp out on information, and it must be error-free. Mistakes in your content can easily draw attention away from what you're presenting and lower your credibility as a source.

Keyword-focused: The visibility of your content is dependent in large part on the keywords that you integrate. It's important to research keywords and integrate them into your content so you can rank in search results.
If you want to create a successful SMB marketing strategy, you need to create and develop a content marketing plan.
3. Design a beautiful and user-friendly website
As an SMB marketer, the first thing you need to do to implement a good marketing strategy is to have a well-designed website. Below is one of our favorite websites, Beekeeper's Naturals. We love it for its simple navigation, beautiful graphics, and bright call-to-action button.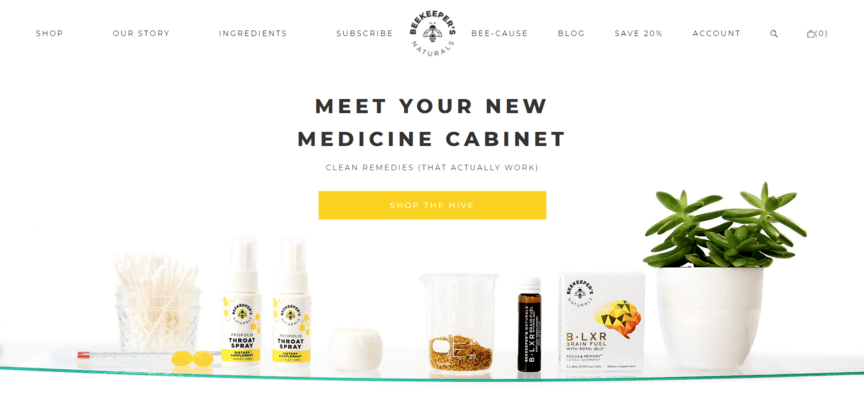 Your website is the main place you'll post information on your products and services. Your website is also the place that most of your marketing should lead, whether from your emails, your social media accounts, or your blog (if you have it connected to a different domain).
Your website is your platform to convert people. It's your face on the web, and it's where all your calls-to-action (CTAs) stem from. In the digital world, it's the front door of your business.
Your website should be:
Need to build or revamp your website design? Leave it to WebFX! We'll design you a professional website built to last.
4. Engage with your audience on social media
Social media is a great place for SMBs to connect to new audiences and build on their relationship with their current ones. With social media, you want to be where your audience lives. As you get to know your audience, take some time to figure out which social media platforms they like the best.
Focus on the main platforms where the majority of your audience spends time. After you find the right platforms, you can get started sharing content and engaging with your audience whenever they comment. You can also set up relevant social media advertising campaigns using social media's advanced targeting options.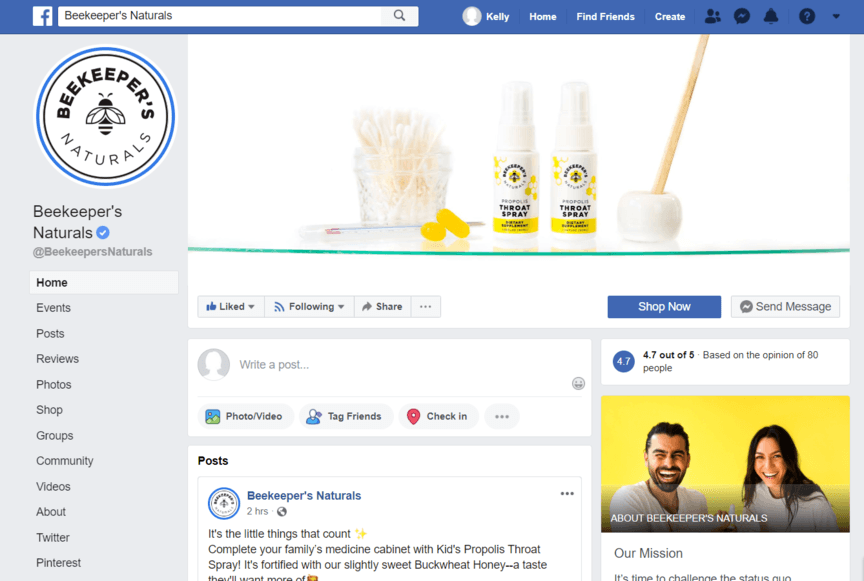 Social media also provides you the opportunity to use the content you post as a mini-marketing campaign. For each post you create, you can spend a bit of money to promote. By promoting your posts, you can reach any audience you define.
Learn More: How Much Does Social Media for SMBs Cost?
5. Invest in search engine optimization (SEO) to reach more leads
Learn how to implement search engine optimization (SEO) to boost your site to the top of searches and reach more leads — if you're thinking about outsourcing your SEO, look into the cost of SEO for SMBs. SEO can be tricky, but it's worthwhile to learn how to do it. It's what gets you found on Google.
Without it, your customers will have a much harder time finding you and your content. The main thing you need to keep in mind with SEO is optimizing your pages of user experience (UX) and your content for keywords. Keyword integration will help Google know what your page is about, so Google can show it on relevant searches.
UX will give your users the best experience on your site, make them stay around longer, and boost your chances of them converting. WebFX is a top small business SEO company, so come talk to one of our small business SEO consultants, and we'll help you get started!
6. Create personalized email campaigns
Emails are perhaps one of the best marketing strategies for SMBs to remind your audience of your brand and get your content to them when it's most relevant. Encourage people to sign up for emails. Some of the most popular ways to do that are by using social media ads and CTAs on your website and blog.
Once you have a list of subscribers, you can send personalized content. Personalized emails to customers are a great way to promote your brand and products and build relationships with your existing consumer base. Emails allow you to do more than send content.
You can send emails to:
Welcome someone after subscribing to your email list
Showcase special deals or sales you're having during the week
Remind customers about abandoned shopping carts
Follow up about a recent purchase
Celebrate a special occasion, like their birthday
When you use email marketing as part of your SMB marketing strategy, you have numerous opportunities to get your audience to interact with your company, check out products, and make purchases. As a final note, try to automate email campaigns when possible. Even with personalized emails, you can still automate your emails, which saves you time, effort, and money.
You can use automation software, like MarketingCloudFX, to help you manage your email marketing campaign. Tools like MarketingCloudFX help you create, send, and monitor your email marketing campaigns.
Price-wise, SMB email marketing costs $300 to $500 per month.
7. Think outside the box
SMBs, in particular, need to be thinking outside the box when it comes to their marketing strategy. A creative SMB marketing campaign can pull customers to your brand and make you stand out from within the crowd.
Know your audience: You'll need to know what your customers like and dislike before you can attract them with a clever marketing campaign. Knowing your audience will help you create customized campaigns, so get as specific as you can. Identify your ideal consumer's demographics, interests, behaviors, etc.
Add humor: People generally like a little humor when building relationships or discovering new things, especially for difficult, awkward, or overly dry topics. Make sure to spend time testing what kind of humor best matches your audience. After that, have a little fun, and your audience will have fun with you.
Be real: Don't let your persona online change into something different from your business's core values. Try to keep to who you are and what you care about because those things are what make you personable and transparent as an SMB. If you're authentic, people will know and appreciate it.
Need an example of outside-of-the-box SMB marketing? Oh, do we have the SMB marketing example for you: Barkbox, a dog toy and treat monthly subscription box, recently did a very innovative social media advertising and marketing campaign to celebrate the little-known holiday of National Squirrel Day (January 21). How did they celebrate?
By letting squirrels take over their social media profiles.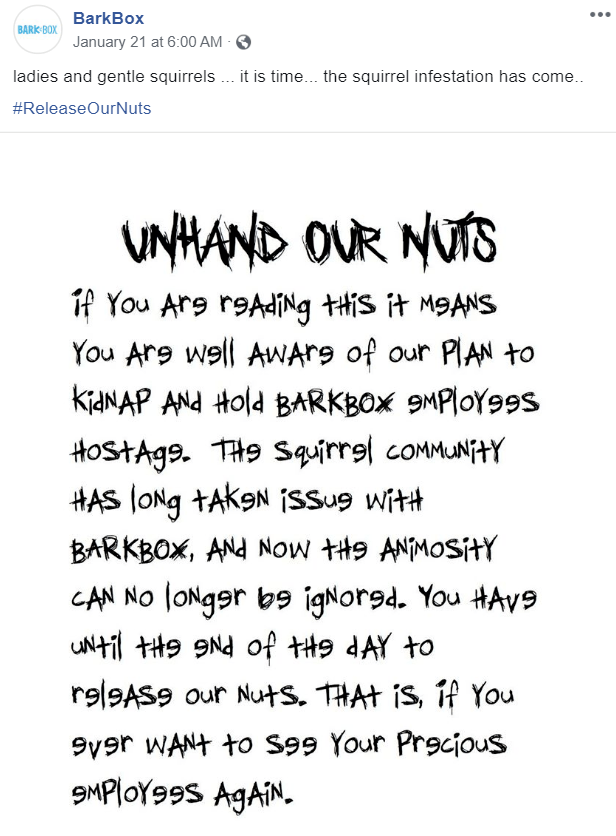 It's a funky campaign and it had some people concerned that Barkbox was hacked. Barkbox rolled right along with it, stating they had been hacked by squirrels the next day.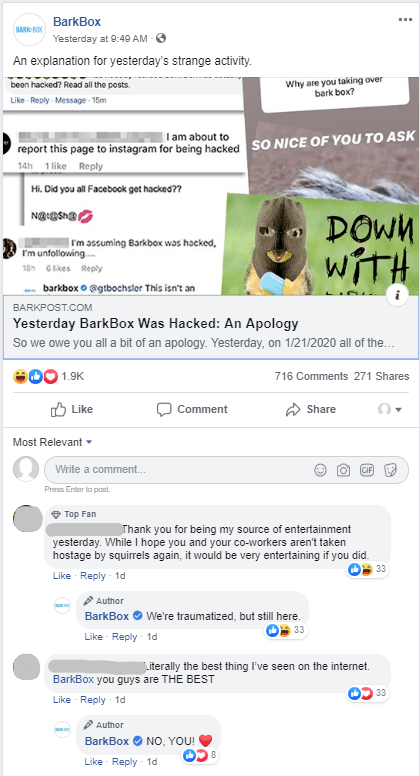 This type of tongue-in-cheek campaign is very tricky, a hit-or-miss, but if you're like Barkbox and can do it right, you can get people talking. Squirrel memes were the rage on social media because of Barkbox, and Barkbox got quite a bit of free advertising because of shares from people who saw their posts. What did Barkbox do with all this visibility?
They used it to advertise. People would click on their posts, then head to their page or website trying to figure what's going on — was Barkbox really hacked? — and it gave Barkbox the opportunity to remarket.
People could get emails with ads like this:

Or see ads like this on their Facebook feed: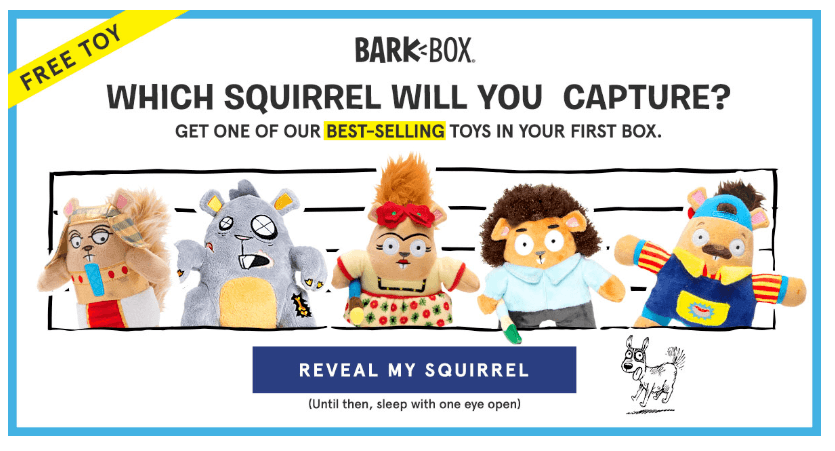 Which goes to show that Barkbox is an SMB marketing genius. They know exactly who their audience is and what makes them tick to make this marketing campaign an engaging experience for their audience. Need some more inspiration for creative content?
Check out these thirteen types of creative content!
8. Claim your Google Business Profile listing to drive local leads
Setting up a free Google Business Profile (GBP) will help you drive local leads to your site. Luckily, setting it up is easy. Clamming your GBPlisting is extremely important to do if you want to market your SMB locally on Google.
It helps customers find your business location and verify that that information is really from you, and you can show up in Google's highly visible Local 3-pack feature in searches.
Bonus Reading: What to Do If your GMB Listing is Suspended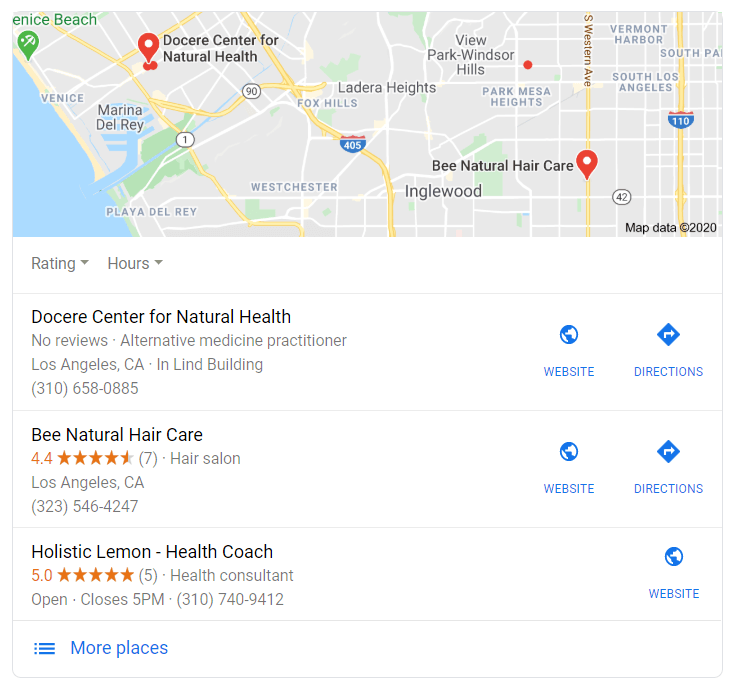 9. Invest in pay-per-click (PPC) ads to drive more sales
Paid ads in search, called pay-per-click (PPC) ads, are one of the best marketing strategies for SMBs. PPC for SMBs is affordable, especially when you have a tighter budget. They're cost-effective as well.
PPC ads are based on relevancy, so your ad can appear higher than big corporations if it's more relevant (giving your SMB a fighting chance). For certain local, service-oriented SMBs, there's also Google Local Services Ads. These ads help service businesses earn more clients for their company by appearing in local searches relevant to Google vetted services like "local lawn care." As opposed to PPC ads, Local Services Ads are pay-per-lead, meaning you only pay when someone contacts you from your ad, rather than paying when someone clicks on your ad.
Bonus Reading: How to Advertise Your Business Online
10. Utilize remarketing to reengage customers
Marketing to people who engaged with your site previously is one of the best ways to boost sales because most of the groundwork has already been accomplished. You don't need to build awareness or interest in these customers, you just need to remind them. Once someone has shown interest in your SMB, it's easier and cheaper to market to them again.
And if you're on social media, many social media platforms like Facebook make it easy for you to remarket, so make sure that you're following up with your previous contacts.
Outsource your SMB marketing strategy with WebFX!
Whether it be remarketing management or video production services, as a full-service SMB marketing company, WebFX has all your digital marketing needs. We specialize in working with small and medium-sized businesses, helping them build custom digital marketing and strategies that match their brand, product, goals, and budget. Contact us online or call us at 888-601-5359 to learn more!
Trevin serves as the VP of Marketing at WebFX. He has worked on over 450 marketing campaigns and has been building websites for over 25 years. His work has been featured by Search Engine Land, USA Today, Fast Company and Inc.

WebFX is a full-service marketing agency with 1000+ client reviews and a 4.9-star rating on Clutch! Find out how our expert team and revenue-accelerating tech can drive results for you! Learn more
Try our free Marketing Calculator
Craft a tailored online marketing strategy! Utilize our free Internet marketing calculator for a custom plan based on your location, reach, timeframe, and budget.
Plan Your Marketing Budget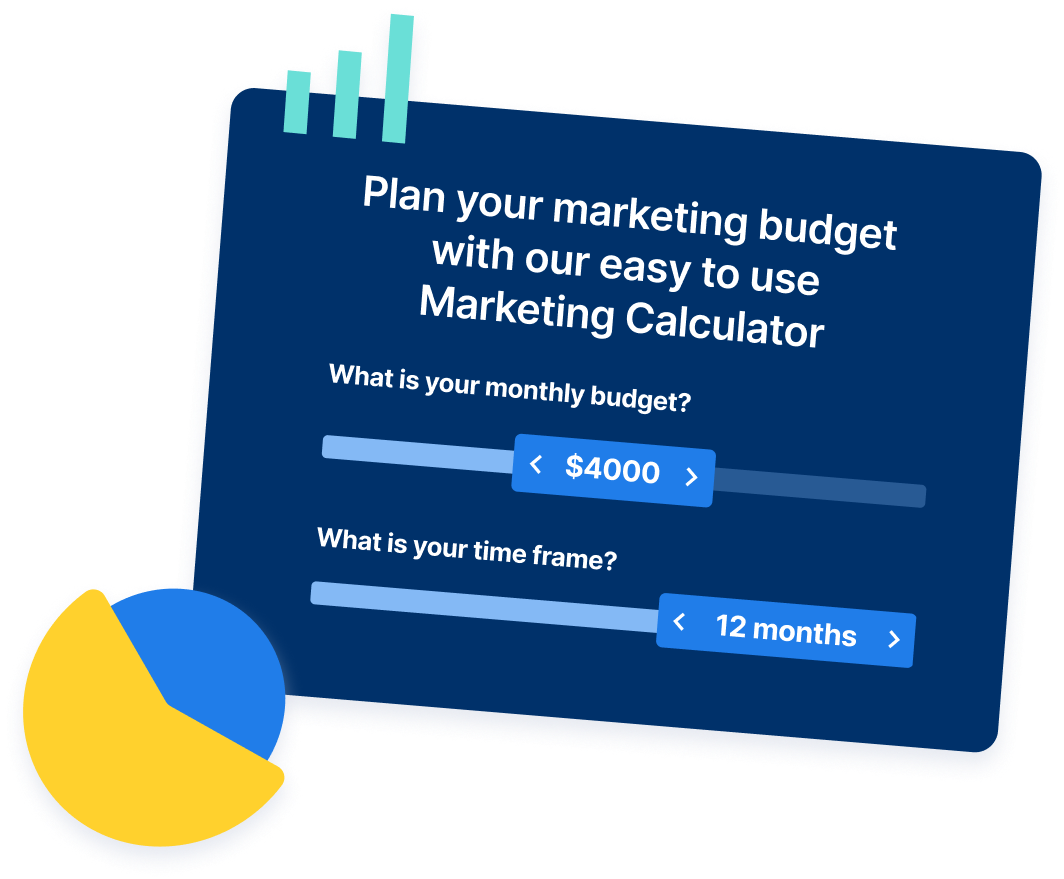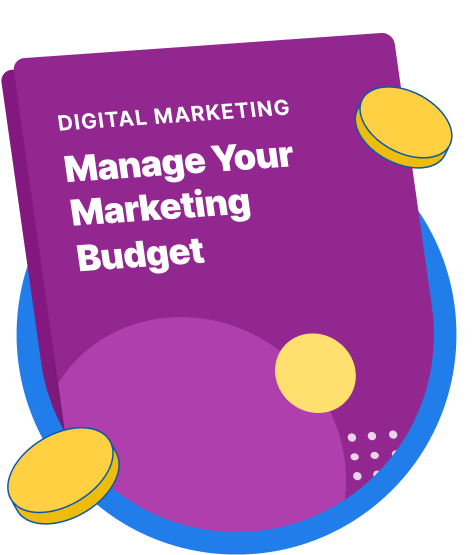 Maximize Your Marketing ROI
Claim your free eBook packed with proven strategies to boost your marketing efforts.
Get the Guide
Try our free Marketing Calculator
Craft a tailored online marketing strategy! Utilize our free Internet marketing calculator for a custom plan based on your location, reach, timeframe, and budget.
Plan Your Marketing Budget