How to Create a Digital Marketing Strategy
For brands who want to earn more customers, revenue, and growth, Internet marketing is extremely important.
Businesses are using more digital marketing strategies and investing more money than ever before, and today, a streamlined online presence is essential for success.
At WebFX, we specialize in creating custom, results-driven strategies for each of our clients. So on this page, we'll go over the most important components of any digital marketing plan, as well as seven cutting-edge strategies your business can use to stay ahead of the curve.
Our digital marketing campaigns impact the metrics that improve your bottom line.
See More Results

WebFX has driven the following results for clients:

$3 billion
In client revenue

7.8 million
Leads for our clients

5.2 million
Client phone calls
The essential parts of a digital marketing strategy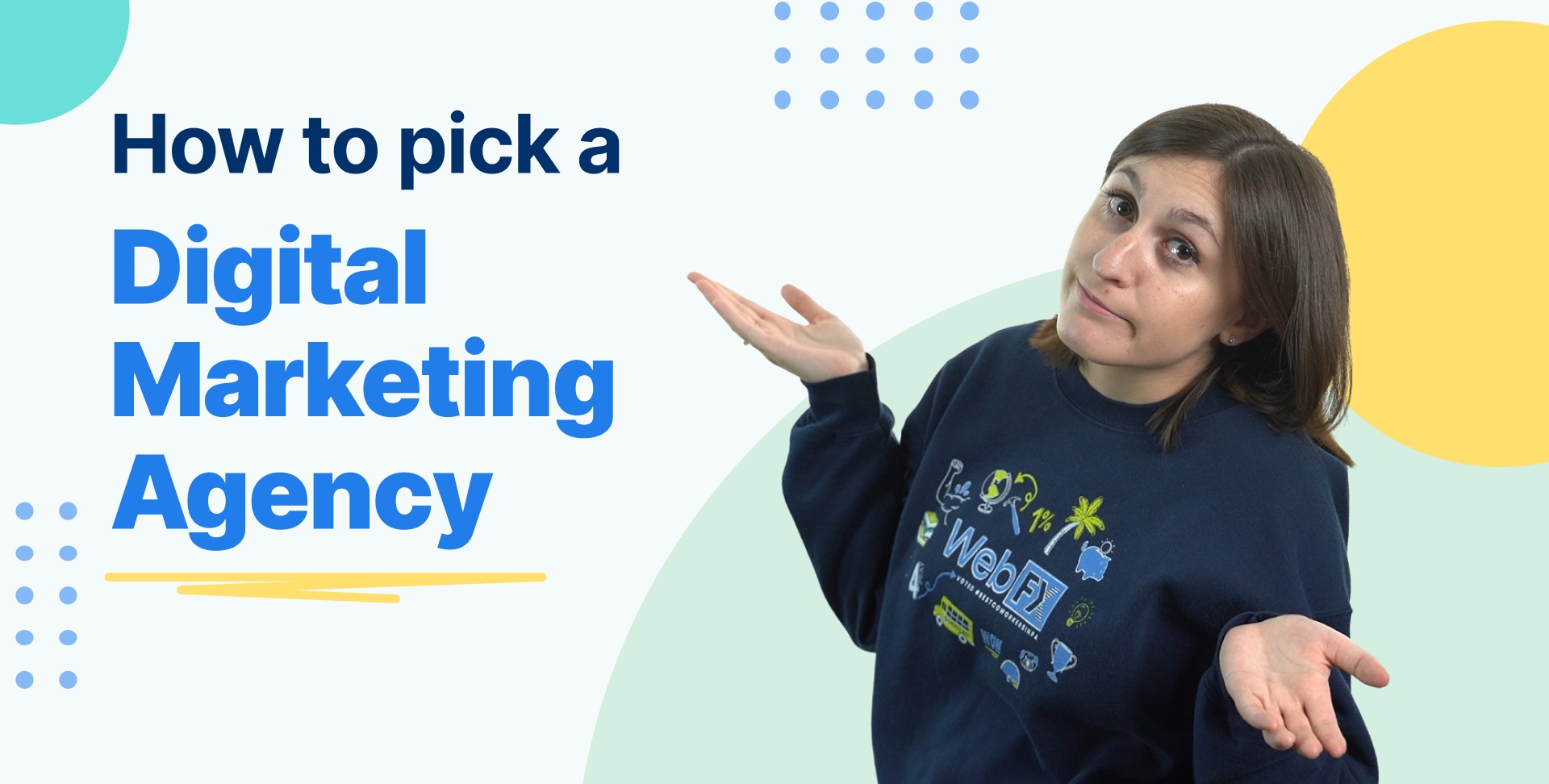 At WebFX, we're a full-service digital marketing agency, and we offer everything our clients need to build a comprehensive online presence and generate more clients and revenue. The following strategies and channels make up the core of our plans and can be combined to help any company reach its goals.
SEO refers to a number of strategies designed to boost your website's rankings in search results for keywords related to your business. Our SEO plans start at $600/month, and we offer custom reporting, so you'll always know exactly where your money goes.
PPC is a paid advertising strategy that allows marketers to bid for placement in search results and social media platforms. In addition to our three traditional PPC packages, WebFX offers remarketing, mobile PPC, and social media PPC options.
Maintaining an active presence on social media sites is a great way to engage customers and potential customers and give them an inside look at your business. WebFX can help you establish your business on key social platforms and develop relationships that lead to purchases.
Content marketing plans from WebFX include infographics, blog posts, ebooks, and more. Our content plans are designed to help you earn more links to your website, increase your site's ranking power, and attract more customers.
Whether you want to create a new site or refresh an existing website, we can help. WebFX offers custom web design and development services to keep your business on the cutting edge.
Email marketing has the potential to earn you an incredible ROI — $40 for every $1 you spend. Our email marketing services allow you to reach your target audience right in their inbox and provide them with important updates about your business — information they need to buy.
Adding videos to your website, blog, and social media helps to engage visitors, and adding videos to your pages can help you close more sales. We can help you create affordable, custom videos that provide visitors with relevant, compelling information.
Online media buying:
Media buying allows your business to connect with more potential customers online. WebFX offers media buying plans to ensure that your online ads appear on sites that your target customers visit most often.
Your site copy is essential, and it provides visitors with important information about your business, products, and services. Our experienced copywriters will help you create custom content for your site that engages visitors and gives them the information they need to take the next steps.
CRO helps you get the most out of your online presence to close more sales and earn more revenue. Our CRO plans include in-depth analysis, testing, and recommendations to help you better resonate with your target audience.
Partnering with influencers in your industry is a great way to promote your business and reach more customers. Influencer marketing services from WebFX give you access to our large directory of bloggers and social influencers who are ready to help boost your online presence and drive sales.
If you want to reach the best applicants to your business, you need to maintain a presence where they are searching for jobs: Online. Digital recruitment marketing plans from WebFX combine content marketing, PPC, and social media marketing to help you create well-crafted job listings and post them where the candidates are looking online.
No matter the project, our team of digital marketing experts goes above and beyond to earn our clients the best possible ROI. To date, we've driven more than $2.4 billion in sales and over 6.3 million leads for customers.
Beyond these core strategies, succeeding in digital marketing today means staying ahead of the curve — and your competitors — by testing new channels and tactics. So if you're looking for ways to stand out online, the following seven strategies can help you make the most of your online presence.
Let's get started!
Strategy #1: Make mobile your priority
Currently, 52.7% of the world accesses the Internet via a mobile phone. In fact, 75.1% of Americans (239.5 million people) use mobile Internet.
That number has increased every year since mobile Internet was introduced. Smartphones are everywhere today, and new users flock to them every day as they become more affordable.
In 2015, Google reported that it fielded more searches from mobile devices than it did from desktop computers. That's what fueled algorithm updates like their mobile-first index — the need to serve better results to mobile users.

Those mobile users are growing, too. Mobile Internet adoption has far outpaced desktops, and the world, in general, is adapting to the Internet on smaller and smaller screens.
If you want your business to stay on top of your industry, you have to adapt as well.
That means ensuring your website is responsive to every device and every screen size, including wearables like smartwatches.
It'll take a while to figure out how to best present your site on a 1″x1″ screen. But once you do, you'll have a huge advantage over your competitors with the most flexible website possible.
Not sure if your site is optimized for mobile? WebFX offers responsive design services to ensure that your website looks great on a number of platforms, including smartphones and tablets.
Strategy #2: Push native social media sales
Social media marketing has been a staple of digital marketing for years. Almost every major brand in the world has a presence on Facebook, Twitter, Instagram, LinkedIn, or one of the Internet's many other social networks.
But there's always been one big problem with social media — if customers are going to convert, they have to click to your site to do it.
That's an extra click, and as any ecommerce specialist will tell you, extra clicks lose money.
But that's all in the past.
Pinterest introduced Buyable Pins in 2015. They were one of the first social networks to introduce product listings that customers could buy right on the platform.
Facebook is following suit with a native buy button for ads (Twitter, too). Once these social media leaders have implemented their sales models, you can be sure others will follow.
So what does that mean for you?
If you sell products, you'll now sell them on multiple platforms if you don't already.
Ecommerce sales hubs like Alibaba, Amazon, and Shopify have been around for years, but they've never integrated with social networks before.
This step represents a profound move forward for both social media and ecommerce. You can sell in more places and reach more customers than ever before.
Naturally, the social network will take a cut of your sale.
But given the convenience it offers for both you and your customers, social shopping options could be worth it for your business.
For lead-based companies, there aren't any new social media innovations — yet.
But options like social shopping show a lot of promise.
Soon, social networks — some of the most popular websites in the world — will have a huge impact on your revenue.
Strategy #3: Pay more for PPC ads
PPC use is on the rise — especially on social media.
Facebook is leading the charge with increased ad costs ever since "Friendmageddon," which reduced organic page reach significantly.
The idea is that Facebook's users want to see updates from their friends and families more than brands. Whether that's true or not doesn't matter — Facebook has already made its algorithm change.
But the visibility for paid ads has remained the same.
That means you can expect more businesses to pay more money for the same ads they run right now.
If you haven't already, consider funneling your social media marketing budget into ads more than organic posts, especially on Facebook. In theory, it should produce either the same or better results than what you've seen so far.
Strategy #4: Invest in user experience
In the past, the practice of creating effective online content was pretty straightforward.
You had to write long, informative content with multimedia and the goal of being 10 times better than anything your competitors had (which is where the term "10X" came from). Although this was a time-intensive process, success was almost guaranteed.
Google would like the long text, and readers would like your helpful explanations.
That's still the idea, to an extent — but it may soon reach an extreme level that creates whole new problems.
You can only write so much before you'll lose readers. After all, there's no better way to make people bounce from your site than showing them a wall of text.
That's because today's Internet users aren't interested in long explanations. They want bite-sized, fast information.
But the rules of 10X content don't allow for bite-sized or fast information. They require careful explanation.
Plus, if you and your competitors keep one-upping each other with long content, you'll hit a point where you have to spend an outrageous amount of time on just one page. That means you'll lose time from other marketing initiatives, and it'll be harder to earn a good ROI on that page.

In other words, content marketing has a point of diminishing returns for your investment.
So how do you create bite-sized content that readers will like but still get SEO benefits?
The answer could lie in scrollable, well-developed pages.
Pages with parallax scrolling, bold headings, hero images, and contact information has quickly become the new norm.
They provide a high-level experience for the user — all they have to do is scroll — and they present small bits of text in large fonts.
So it looks like the answer to content and rankings may lie in extensive pages that only have highlights.
Full paragraphs of text will still work well on search engines, though. They just won't do as well as these other pages.
With that in mind, the face of 10X content will change. It'll become much more about user experience (UX) than it has even today.
And, hopefully, it'll get shorter.
Strategy #5: Expand content to VR, 360 visuals, and games
In addition to the arms race of content marketing, we are seeing many new forms of content.
You could categorize all of this content as "interactives," but many of it goes beyond your average web-based tools.
This content will include virtual reality, 360 visuals, and even in-house video games.
Virtual reality — complete with all its bells and whistles — has been developed all throughout 2016. Brands like Oculus Rift, Vive, and Cardboard are all lining up to provide the hardware to what may be the next step in Internet interaction.
That means businesses may soon have to consider VR compatibility, much like they had to consider mobile compatibility over the past two years.
That's especially true for the fast-paced consumer market of digital hardware, which will affect industries like ecommerce.
After that, it's possible 360 visuals will become the new norm for photos.
This refers to photographs that you can rotate to look around, and it also includes ecommerce product photos that customers can move on their computers.
Both types of 360 visuals are used online, and they're such good content that lots of companies are ramping up production.
This is especially true in ecommerce where 360 visuals let someone see a whole product before buying.

Last, content will probably see the rise of in-house video games.
These video games won't be the full-length, multi-million dollar titles that you see advertised on television, but they'll be made in the same spirit.
They'll be the new way of walking a customer through the sales funnel. But the concept behind them is a little different from regular content.
Good video games include elements of player choice. That means someone playing your game should have an option of what to do at some point.
Still, games don't have to give a player total freedom. They can walk someone through sets of guided options and change the final outcome based on user interaction — exactly like a calculator.
So really, if you have the back-end of a calculator ready to go, you just have to slap a new coat of paint on it to turn it into a video game.
With that, you create a more engaging product that's sure to resonate with today's Internet users, including those in your demographic.
And gamers will be in your demographic, too. Half of Americans play video games, 80% of all houses own a video game device, and the average "gamer" is now 35 years old.
Better yet, 74% of all game players are older than 18. In fact, there are more gamers aged 50 and up than gamers 18 and younger.
So if you want to stay way ahead of the curve with content marketing, video games are the way to do it.
Strategy #6: Start streaming and webinars
Sometimes, it's not enough to engage your customers with text or video — you have to make an event.
These events are typically live streams or webinars that let a company directly interact with its audience.
Live streams typically involve someone sitting at their desk and speaking into a webcam. There may be multiple people on one call or on one camera, all of whom discuss issues that deal with your customers.

Then, they have an audience of people watching or asking questions as the live stream continues.
Some outlets use this as an opportunity to engage their primary audience while also creating an audio podcast for those who can't see the live presentation.
This gives them double the content for the same investment of time and money, effectively doubling their ability to reach their audience.
Some media outlets will also record the video portion of the live stream and post it to their YouTube channel.
In effect, your company can create three different forms of content with one event just by hosting a live stream.
Popular choices for live streams are Google Hangouts, Skype, and other free options.
Along those same lines, you can also conduct webinars.
Webinars are events similar to live streams, but are more like lectures than conversations.
Your average webinar includes one speaker, a slideshow presentation, and a Q&A session at the end.
Webinars usually last about an hour, and they're great ways to nurture your leads into paying customers.
The process works like this:
Create webinar idea
Create webinar content
Email list of leads
Get signups for webinar
Launch webinar
Send followup email
Webinar clients like Citrix's GoToWebinar are popular online, but there are many other options available.
This kind of event-based content is growing fast, and lead-based companies can benefit exceptionally well from a simple webinar.
Strategy #7: Optimize everything for conversions
Conversion rate optimization (CRO) is the process of improving your website so you can get as many customers as possible from every page.
You start optimizing your site for conversions by using A/B or multivariate tests. They're two different kinds of tests, but they both allow you to test individual elements on your site's pages and see what's working and what's not.
But as 10X content changes and attention becomes scarce, CRO will become even more important than it is now.
You'll have to pour more work and money into each page you create. Each one has to be as engaging and effective as it can possibly be, and CRO can make that happen.
Running tests on content exposes the successes and failures of the templates you've probably already made for your site's pages and can help you identify where you have room for improvement.

Then, you can use what you learn from these tests to optimize your pages for conversions and earn more customers.
CRO is so important because Internet marketing is gradually becoming more expensive and time-consuming. That means taking the approach of publishing lots of low-quality content and minimal ad investments won't get you the results you want.
Instead, you need high-quality content that takes a lot of time to create. You also need more money for ads and high-quality landing pages that'll convert new customers.
Naturally, all of that takes time and money. You'll have to go bigger and better for every marketing initiative under your belt if you want to stay successful.
That means it becomes more efficient to optimize your current pages than creating new ones.
That way, you can have a few quality pages that convert new customers instead of 1000 low-quality pages that may get one customer each — if you're lucky.
Time to Level Up Your Sales
Our long list of services helps you grow every aspect of your business with marketing strategies that are proven to increase bottom-line metrics like revenue and conversions.
In the past 5 years, we've managed more than 12.9 MILLION transactions across our client base.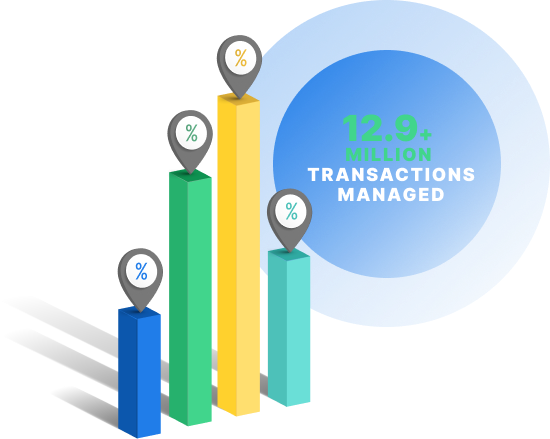 WebFX can take your business to new heights
Are you looking for a way to keep up with digital marketing changes? WebFX is here to help!
We've worked with hundreds of clients already to prepare them for a big year in marketing. Now, our team of experts will do the same for you!
Contact us today to create a custom digital marketing strategy for your business!