8 minute read
Sarah Berry is a Google Analytics-certified Web Marketing Consultant at WebFX. She's written over 400 articles on digital marketing, covering topics like SEO, CRO, and Amazon. When she isn't polishing her Time Magazine Person of the Year Award, she's spending time with her flock of ducks.
More than 80 percent of marketers that adopt artificial intelligence (AI) report rapid and positive changes for their companies. For many businesses, AI is becoming an essential component to a range of strategies, including search engine optimization (SEO) and content marketing. How do you use AI to power your SEO content, though?
While it may sound complicated, AI for SEO is simple because it relies mostly on your AI application. That's why your business can start using AI to supercharge your SEO and content strategy in just about five steps. Are you ready to get started?
Keep reading! Or, if you want to see AI and SEO in-action, contact us online or call us at 888-601-5359 to see how our AI-powered SEO content services can help you write new content (and even optimize old pages) for increased rankings, traffic, and revenue.
Meet MarketingCloudFX:
One platform tracking countless metrics and driving stellar results.
Learn More About Our Proprietary Software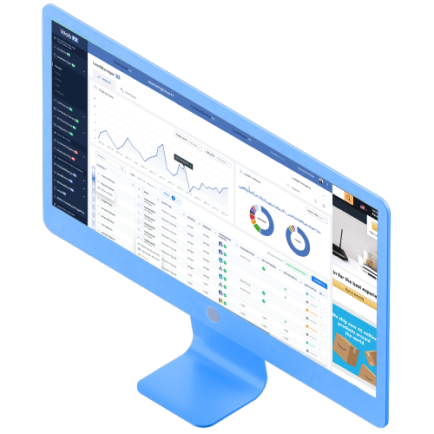 1. Find your AI for SEO software
Before your team can start embracing the future of SEO, you need to choose the application that'll power your new approach. While a variety of AI-powered tools exist for SEO, only a few specialize in content. ContentGeniusFX, for example, is a content intelligence application that uses IBM Watson, a leading AI software.
This application can assess the SEO of content topics, as well as existing pages, and provide actionable and data-backed recommendations when it comes to keyword targeting, search engine optimization, and more. It can also leverage additional features to predict the performance of new or reoptimized content. No matter which AI application you select, invest time researching your options and the cost of AI-powered software.
You want to choose a reliable and robust platform with a track record for results. If you spend your money on the first application you find, you may get unhelpful recommendations that send your content straight to the second page of search results. With only 25% of people visiting the second page, you don't want to see your content there.
2. Choose your content topics
Once you find your AI application, you can start using AI for SEO. In most cases, you will use AI for new content. However, you can also use it to reoptimize old content.
If you're looking to create new content, start by researching topics or keywords. Focus on issues related to your industry, business, products, or services. If you offer cooking classes, for example, don't write about the latest tips for lawn care.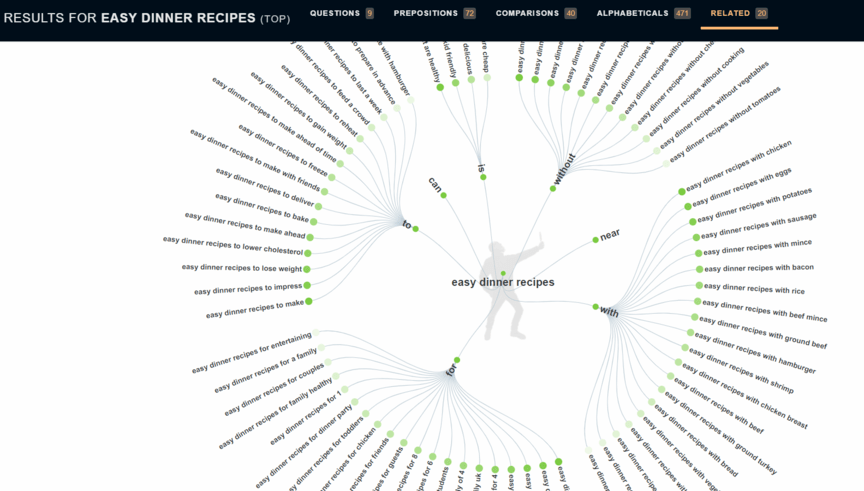 A few tools that can make finding content ideas easier include:
With your keywords or topics compiled, you can move onto using AI to power your SEO content.
3. Get your topics analyzed
Every AI application is different, so your process for submitting keywords or topics will vary. In most cases, your application will provide a walkthrough or instructions for using the software. Depending on the provider, they may even take care of the submission process and deliver the results to your team.
Details provided by your AI platform will also vary. If you use ContentGeniusFX for AI marketing, for instance, it delivers the following information:
Recommended word count
Related keywords
Potential title tags
Semantic analysis summary
And more
For your team to review and get the most from this data, make sure you understand the different pieces of information. If you have questions about what a semantic analysis is, for example, ask. That way, you can make the data actionable.
4. Review your AI SEO data
Next, go over your AI-generated SEO data. The team overseeing your marketing and SEO efforts, for instance, should look over the report. They will want to review the data in case of errors, questions, or concerns.
Then, they can pass the recommendations onto content writers. Depending on your business, you may follow a different approach. If your content writers consist of team members from across departments, for instance, you may want to review the report with them.
You can explain some SEO basics, like keywords and keyword stuffing, for example. This proactive step ensures your new content meets not only brand guidelines, but also SEO standards. If you partner with a third-party that provides writing services, make sure they follow your report.
Working with a full-service agency that provides not only SEO services but also content services, like WebFX, can make this exchange much easier and hassle-free. They'll understand everything in your report, from the keyword recommendations to the semantic analysis.
5. Write your content
With your writing team on-board, your business can start creating your AI-powered SEO content. No matter what kind of content your team or agency writes, make sure the content:
Meets your brand standards
Uses your targeted keywords
References your report recommendations
Your company should also proofread the content. While it's faster to write and publish right away, as well as tempting, you risk sharing content with your audience that features obvious typos or grammar errors. Avoid the temptation and take the time to proofread and edit all your content, from sales copy to blog posts.
Then, publish that content and watch your rankings rise.
Bonus Read: How to Detect AI Content in 2023
[Bonus] How to power your old SEO content with AI
With more than 50% of businesses using content marketing, it's no surprise that company websites feature dozens of pages that receive almost zero traffic. Not to mention, of the organizations that invest in content marketing, half of them publish new content daily. That means companies have content that isn't driving traffic, awareness, leads, or revenue.

The good news, however, is that your business can use AI for SEO to optimize old content. You can leverage your AI application to find opportunities, from keywords to title tags, that may help your content rank better in search results. If you want to power old content with SEO, follow the same steps mentioned earlier.
For content research, however, compile a list of underperforming pages.

You can uncover low-performing pages with SEO software and tools like Ahrefs, which requires a monthly subscription. Google Analytics can also help you find pages that have decreased over time (or never even took off) in traffic and conversions.
It's also free.

Once you have your list of pages, submit them to your AI application. Review your results and recommendations, and then get started on reoptimizing those pages.
Before publishing your updates, back up the page and save its current performance data. That way, you can compare pre- and post-publish improvements. That's it!
You've learned how to use AI to power your SEO content, from new to existing pages!
FAQs about AI for SEO
Do you have additional questions about AI for SEO? Use our FAQ:
What is AI in SEO?
AI in SEO helps improve your current SEO strategy by discovering opportunities, like related keywords. Its algorithms, as well as speed, help businesses expedite the process and enhance the accuracy of keyword research, competitor analysis, search intent research, and more.
How does AI impact SEO?
AI offers a positive impact on SEO.
With AI, companies can improve the accuracy, efficiency, and performance of search engine optimization strategies, including the content produced for SEO. While some SEOs may worry that AI will replace their role, AI serves in a supporting role as a tool.
Is AI the future of SEO?
Yes. With the continued advancements of AI, it's becoming easier and more accessible for companies to use.
AI's ability to complete dozens of functions and analyze billions of data points make it a smart step for any SEO strategy. That's why early adopters of AI for SEO will often benefit the most. You can get ahead of competitors, for example, by creating data-backed content that not only interests your readers but also aligns with search engine algorithms.
Not to mention, you can move forward with strategies rising in use, like reoptimizing old content.
Measuring the metrics that affect your bottom line.
Are you interested in custom reporting that is specific to your unique business needs? Powered by MarketingCloudFX, WebFX creates custom reports based on the metrics that matter most to your company.
Leads

Transactions

Calls

Revenue
Learn More

Ready to use AI for your SEO strategy?
Are you excited to try AI for your SEO strategy? At WebFX, we can help you get started! With our AI-powered SEO services for content, your business can receive actionable reports for writing new content or optimizing old content.
That means bringing more traffic to your site, as well as earning additional leads and revenue for your company. If you'd like to learn more about this service and the AI tech behind it (spoiler, it's IBM Watson), contact us online today!
Sarah Berry is a Google Analytics-certified

Web Marketing Consultant at WebFX

. She's written over 400 articles on digital marketing, covering topics like SEO, CRO, and Amazon. When she isn't polishing her Time Magazine Person of the Year Award, she's spending time with her flock of ducks.

WebFX is a full-service marketing agency with 1000+ client reviews and a 4.9-star rating on Clutch! Find out how our expert team and revenue-accelerating tech can drive results for you! Learn more
Try our free Marketing Calculator
Craft a tailored online marketing strategy! Utilize our free Internet marketing calculator for a custom plan based on your location, reach, timeframe, and budget.
Plan Your Marketing Budget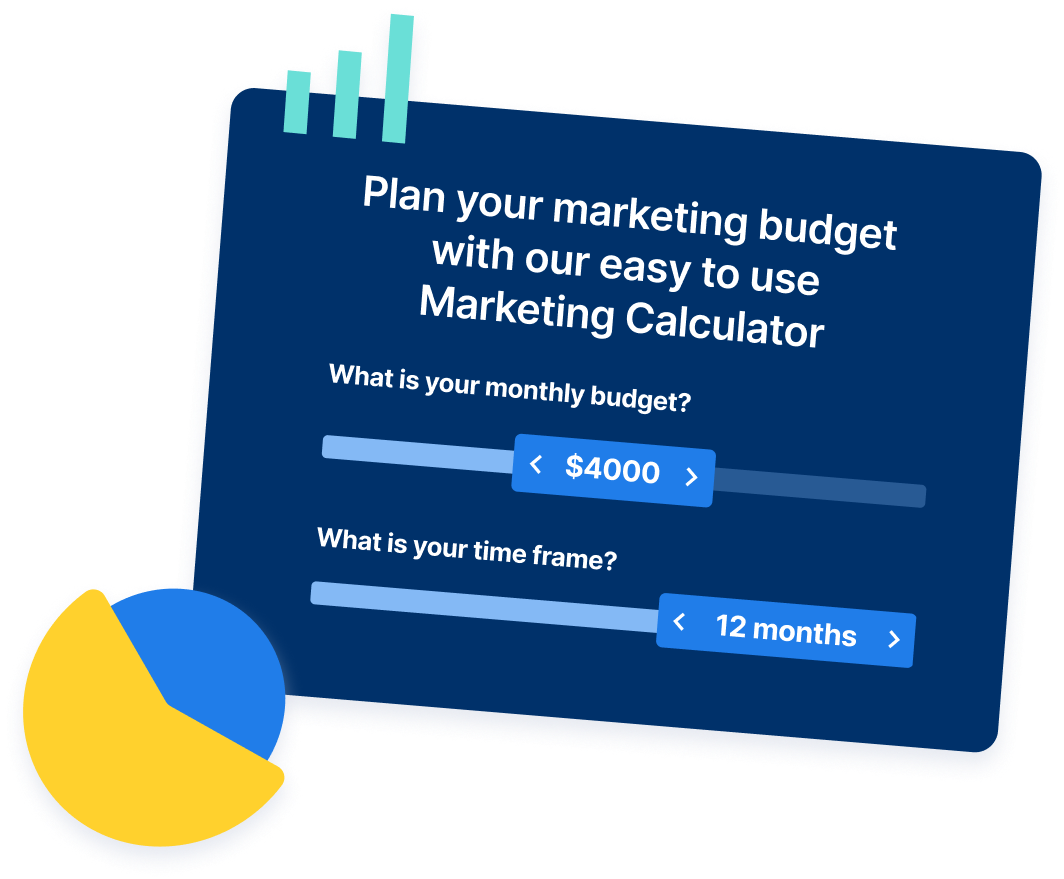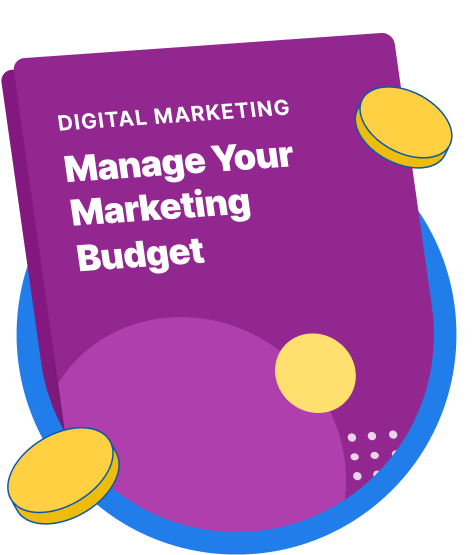 Maximize Your Marketing ROI
Claim your free eBook packed with proven strategies to boost your marketing efforts.
Get the Guide
Try our free Marketing Calculator
Craft a tailored online marketing strategy! Utilize our free Internet marketing calculator for a custom plan based on your location, reach, timeframe, and budget.
Plan Your Marketing Budget