Patrick is looking for a new teacup. He runs a search in Google and is just about to start scrolling when he stops. Right at the top of the search results is an ad for a teacup from the dinnerware website he visited just a few weeks earlier.
He clicks on the ad and buys the cup. The reason that ad so conveniently appeared there was because the dinnerware shop used remarketing. Patrick had visited their website previously, so when he searched for something related to what they sold, they targeted him with an ad for it — and it worked.
Remarketing is a great strategy to apply to your pay-per-click (PPC) advertising campaigns, and with remarketing lists for search ads (RLSA), you can implement it with relative ease. But just what is RLSA, and how can it benefit your business? Read on to learn more, and then consider partnering with WebFX — the agency with over 863 client testimonials — for our PPC services.
Just give us a call at 888-601-5359 or contact us online to get started!
Our experience in more than
154 industries
ensures cutting-edge, niche marketing strategies that drive real results for your business.

See What Industries We've Worked In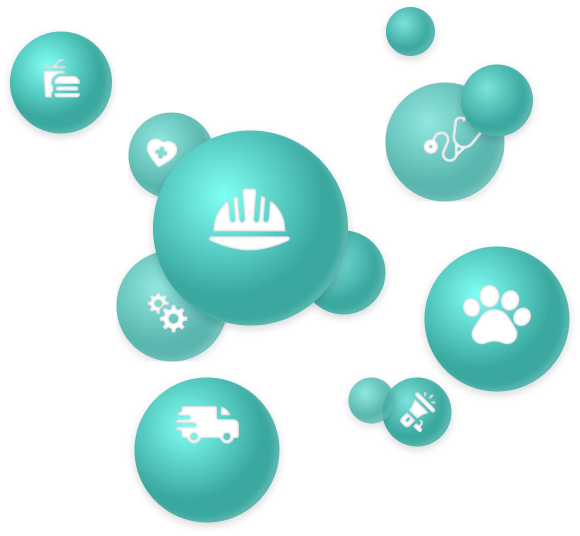 What is remarketing?
To start our overview of RLSA, what does remarketing mean? Remarketing is a form of marketing aimed specifically at people who have already expressed some interest in your brand, typically in the form of visiting your website.
When someone browses your site, chances are they have an interest in what you sell.
Why use remarketing?
Remarketing is such a useful tactic because your best audience is always whichever group of people is most likely to convert. And who is more likely to respond positively to your ads than someone who already expressed interest in you?
Where can you use remarketing?
Remarketing can be used in a variety of advertising strategies, including email marketing. The most common place for it to appear, though, is in PPC.
And with most PPC being run through Google Ads, the most common remarketing method to use is RLSA.
What are remarketing lists for search ads?
RLSA — remarketing lists for search ads — is Google Ads' main remarketing tool. The way it works is that Google tracks traffic to specific pages on your website, usually those closest to conversion.
When users visit those pages, Google tracks them and targets ads to them later on. When people see ads from a business they've already gained interest in, they'll be much more likely to click than they would for other ads. In some cases, users were about to purchase from you but got distracted, and the remarketing ads remind them to go back and finish.
How to set up search retargeting
Now that we've covered the basics of RLSA, the next question is this — how can you set up remarketing search ads for your business? You'll need to start by logging into Google Ads. Once there, there are two components you'll need to set up:
Remarketing lists: Remarketing lists are essentially where you tell Google which users you want to remarket to.
Remarketing tags: Remarketing tags are what you add to pages on your website so Google can track traffic there.
Start by creating some remarketing lists. You can apply remarketing either to a whole campaign or to individual ad groups. To get started, follow this process:
Either select an existing campaign or ad group, or create a new one.
Click "Audiences" in the left-hand page menu.
Add an audience list by clicking the pencil icon.
Select "Campaign" or "Ad group" under the "Add to" section.
Click "Select a campaign" or "Select an ad group." Then choose the campaign or ad group you want.
Click "Website visitors" under the "How they interacted with your business" section. In the resulting drop-down menu, select the checkbox next to each list you want to add.
Click "Save."
Once you've set up your remarketing lists, you'll need to add remarketing tags to your website. That process is significantly more complicated than the one above, and while you can find the instructions from Google online, you'll need to be familiar with your website's code. If you don't feel confident working with code, consider getting help from an outside agency like WebFX.
How to optimize your RLSA
Once your RLSA is up and running, you'll likely start seeing a higher number of conversions than before. But if you want your remarketing search ads to be truly effective, you should look for additional ways to optimize it. Here are three simple ways you can get the most from your RLSA!
1. Bid on more branded keywords
Even for regular PPC campaigns, it's often a good idea to bid on branded keywords — that is, keywords that incorporate terms related to your brand (such as your business name). The reason for this is that if someone searches directly for your business, you want them to be able to find you. Otherwise, your competitors could bid on your branded keywords and steal your traffic.
But consider this: Which users are most likely to search directly for your brand name? Probably the ones who have already interacted with you before, right? That means branded keywords are often particularly effective in search retargeting.
As such, consider targeting them.
2. Target shorter and more generic keywords
Another type of keyword you may want to target in your remarketing campaigns is short-tail keywords. In regular PPC, short-tail keywords typically have too many possible contexts and too much competition. But in remarketing, that's not as much of a problem.
For example, let's say you sell decorative wooden furniture. Ordinarily, you wouldn't want to target "desk," because that could have any number of different search intents, from cheap metal office desks to expensive home bedroom desks.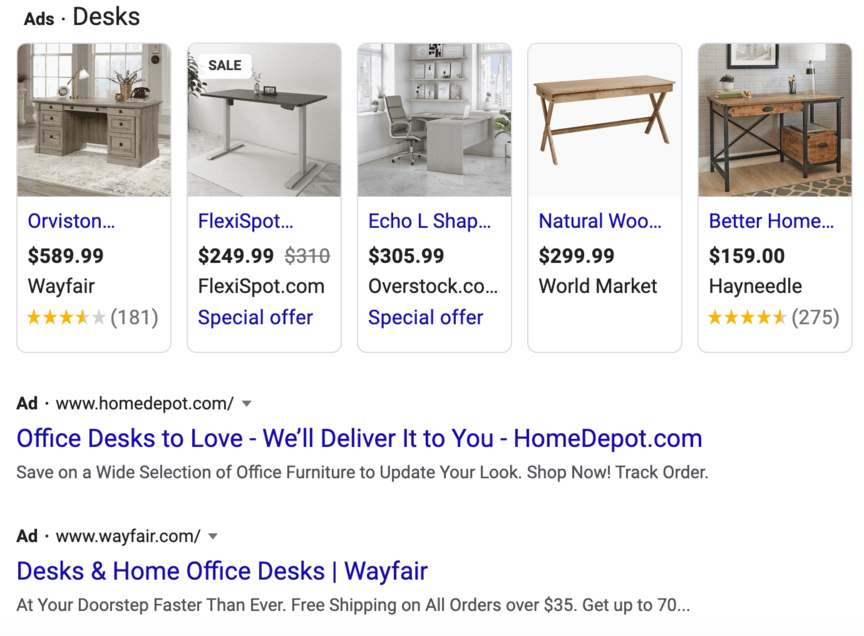 But when you're targeting someone who's already visited your site, there's a much higher chance your ads will match their search intent for that keyword.
That means you can get away with aiming for shorter keywords than you normally would.
3. Decide how to handle converted users
Search retargeting focuses on reaching people who have already visited your website, but it's usually aiming at those who visited without actually converting. So, what do you do when it comes to those who did convert when they visited your site? Do you still target them?
The answer depends on what you're selling and how you want to run your marketing. For some businesses, users aren't valuable enough to market to once they've made a purchase. In other cases, though, you can keep marketing to existing customers in an attempt to upsell other products.
The choice is yours, but be sure to pick the one that most benefits your marketing strategy.
WebFX is a partner businesses trust.
Hear from ABWE, who's been with us for over 10 years!

Watch the Video Testimonial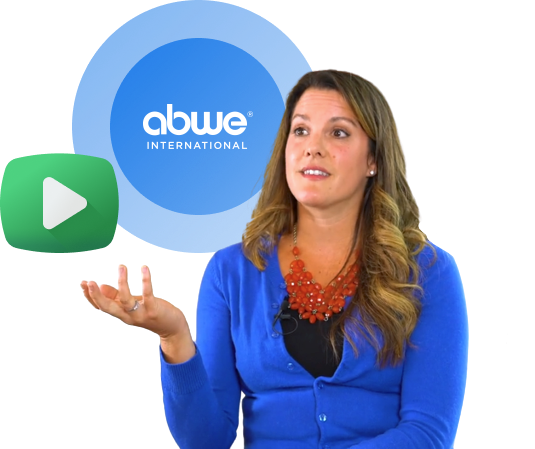 Let WebFX give a boost to your remarketing search ads
Want to bring all your site visitors back to your business and turn them into customers? Let WebFX help you boot up your RLSA! As a Google Premier Partner, we know Google Ads inside and out, and we have 25 years of experience optimizing digital marketing for our clients.
With our remarketing services, you'll get help implementing each of the tips listed above and more. You'll also receive a dedicated account representative to keep you in the loop about everything we do. To get started with us, just give us a call at 888-601-5359 or contact us online today!