10 minute read
The WebFX team is made up of more than 450 subject matter experts in digital marketing, SEO, web design and web development, social media, and more. Together, they've helped WebFX's clients earn more than $3 billion in revenue from the web — and that's just in the past five years. @webfx

What is Google Ads?
Google Ads is an online advertising platform that helps businesses reach their target audience by displaying ads on Google search results and other websites.
With a billion more people on the Internet today than there were five years ago — and twice as many people on smartphones — marketers need the most helpful and up-to-date campaign management tools available. That's why companies use Google Ads, also known as Google AdWords. What is Google Ads and how does it work?
A go-to online ad platform, Google Ads offers a proven advertising strategy for businesses across industries and locations. Its array of targeting options, flexible costs, and numerous ad types allow any company, from local to international, to reach its audience and keep its advertising costs within budget. Keep reading to learn more about Google Ads, from what it is to how it works to which features to try!
Don't forget, WebFX is a full-service digital marketing agency that offers services to clients around the world! So whether you're looking for PPC in Boston or PPC in Charlotte, we've got you covered.
Bonus Reading: SEO vs Google Ads
What is Google Ads?

Google Ads is Google AdWords rebranded. A top online advertising platform, Google Ads allows businesses to create unique ads for reaching users.
These ads can display on the Google Search Network, like in Google search results, and on the Google Display Network. Google Ads also offers access to diverse targeting, campaign, and bidding options.
How does Google AdWords (or Google Ads) work?
If you're looking for a quick review of how Google AdWords works, check out this fast summary:
An advertiser creates an ad campaign, ad group, and individual ads
The advertiser sets its targeting options, like keywords, location, and more
The advertiser places a bid — or how much they're willing to pay for someone to click on the ad
Google Ads grades the advertiser's ads and assigns them a Quality Score
The ad auction launches when triggered, like by a search that features a targeted keyword
Google uses the bids and Quality Scores of eligible ads to determine the winner
Google delivers the winning ad
If you're ready to learn more about how Google Ads works, keep reading! Google Ads (or Google AdWords) operates around keywords, as well as other targeting options, like:
Location
User behavior
User interests
Demographics
In most cases, advertisers will use keywords in their Google Ads campaigns. These keywords serve as the basis for your ad campaign, influencing when your ad appears in search results on Google and how much your business bids. As a part of regular campaign management, you will probably update or tweak your keyword targeting over time.
Once you finish creating and setting up your campaigns, Google can review and approve your ads. Following approval, Google can begin showing your ads across the appropriate ad networks, like the Google Search Network or the Google Display Network. For your ads to show, however, they must win the ad auction.
How does the Google AdWords auction work?
The Google AdWords auction depends on three factors:
Your bid: Google Ads isn't a pay-to-win platform. However, your bid does influence your performance in the ad auction. Depending on your bid, your company could win or lose.

Place realistic bids, versus exorbitant ones for the best performance and return on investment (ROI).

Your Quality Score: Your Quality Score (which ranges from 1-10) summarizes the value, relevance, and past performance of your ads, keywords, and landing pages. A high Quality Score can lead to lower ad costs, as well as better positions across ad networks. Keep in mind, your Quality Score is not the same as your Google Ads optimization score.
Your ad extensions: Using ad extensions can improve your ad's performance, like by offering users a phone number for contacting your team. Adding value to your ad can improve your chances of winning the ad auction. You can add extensions when creating your ads.
Using these three factors, Google forms the basis for your Ad Rank, which consists of five factors:
Your bid
Your Quality Score
Your ad extensions
The Ad Rank threshold, or minimum quality threshold
The context of a user's search, like the time, location, and past user behavior
With your Ad Rank calculated, Google can run its ad auction. When Google launches its ad auction, it also calculates the cost-per-click (CPC) using this formula:
Competitor Ad Rank / Your Quality Score + 0.1 = Actual CPC
The actual CPC is what your business pays if you win the auction — and if a user clicks on your ad. This formula is why most companies pay less than what they bid for a keyword.
It's vital to know, however, that your business will never pay more than what you bid. Following the ad auction, Google delivers the winning ads to users.
How much does Google Ads cost?
What you pay for Google Ads or Google AdWords depends on your ad network. The average CPC for the Google Search Network, for example, is $1 to $2. In comparison, the Google Display Network maintains an average CPC of less than $1. What about ad spend? How much should your business expect to spend each month? Every business is different, and factors like your industry, product, and audience can influence how much you'll invest into Google Ads each month.
On average, though, companies will set aside $9000 to $10,000 per month for their ad spend.
6 must-use Google Ads features
Whether you're new or experienced with Google Ads (or Google AdWords), you'll want to experiment with these six ads and features:
1. Responsive search ads
Google's rebrand of Google AdWords makes a strong statement that it is more than just a rebrand; it is a tectonic shift in how they will run their ad business. So, let's start with a change they've made to their biggest revenue driver, Search Ads. Responsive Search Ads from Google are a more flexible Search Ads option that has the potential to increase the performance of your ad group.
That can lead to more clicks, conversions, and revenue for your business. You can provide up to 15 headlines and four description lines as options for paid search ads. Google will then use machine learning to pick which combination to use in your ad — it'll choose the one most likely to perform the best, depending on a user's search query.
Some benefits of responsive search ads include:
Reaching more potential customers with multiple headlines and description options
Receiving more space by showing up to three headlines instead of two, and up to two 90-character description fields instead of one 80-character description field
Increasing ad group performance by attracting more clicks and conversions
Saving time by eliminating the need to come up with the most effective ad combination yourself
2. Local search ads
Keeping with the theme of new features for Search Ads, here is information on local search ads, another tool of Google Ads. You can now have your ads feature your business location(s) and lead users to call or visit your locations. When users search for a nearby business on Google or Google Maps, they may see your local search ad.
How do you use local search ads? Set up location extensions to show local search ads. Potential benefits of doing this include:
More store visits from not missing out on foot traffic near your location
More calls since local search ads can include an option for users to call the phone number of the featured business location.
More shopper interest since local search ads link to your business' location page, which includes your hours, address, customer reviews, and photos.
3. Local campaigns
Of course, not only can you have local search ads, you can have local campaigns too! Sridhar Ramaswamy, the Senior Vice President of Ads and Commerce at Google, shared that the search engine has seen the number of searches with the phrase, "open near me tonight," increase ten times. Google is aiming its newest campaign type, called Local campaigns, at driving store visits.
After setting a budget, Google Ads will generate the ads automatically based on ad creative elements from the advertiser and location extensions. With Local campaigns, the goal is strictly to drive traffic to stores from the ads. Local campaigns report on store visits using data from signed-in Google users who have opted to turn location history on.
Why focus on store visits? Well, about 90 percent of purchases still happen offline, and Google shared another stat at the event: 80 percent of Americans are shopping at any given time within a 48-hour period.
4. Cross-device data
Not all users navigate the conversion path on one device. That's why Google added a feature to monitor this user behavior, and it is so cool! Now you'll be able to see when customers interact with multiple ads before completing a conversion and when they do so on multiple devices.
This feature gives valuable insight into how customers use different devices on the path to converting. While your conversion data by device may show more of your sales result from clicks on desktops, looking at cross-device data may indicate that tons of users are clicking on ads through their mobile device — and then converting on their desktop. How do you find your cross-device attribution report?
Sign into your Google Ads account
Click the Tools tab
Select Attributions
Click the menu on the left and select Cross-Device Activity
Choose the report you want to see
5. Smart campaigns
Wishing you could save time while getting positive results? Wait no more! Google has created Smart Campaigns for small businesses.
This Google Ads feature lets Google automatically create sample ads based on your website. These Smart Shopping Campaigns automatically optimize ad delivery across Google's properties and ad networks to achieve the advertiser's defined conversion goal value, such as revenue or return on ad spend (ROAS). Advertisers will also be able to select store visits or new customers as goals.
Bids and delivery will adjust automatically based on the determined likelihood that an ad click will result in the advertiser's stated goal. Google announced that you now have the potential to get a 20 percent increase in conversion value at a similar cost when using Smart Shopping Campaigns!
6. Hotel ads
Once separate from Google Ads, Google has now added Hotel Ads to the Google Ads platform to make management easier for hotels. This integration also comes with a new campaign type. Hotel campaigns in Google Ads will enable you to manage your Hotel campaigns, plus your other campaigns on a single platform.
Features of this change include:
Hotel groups to organize hotels by important attributes, like brand and class
Bidding controls to optimize for bidding dimensions unique to hotels, like a traveler's length of stay or check-in day
Smart bidding, powered by machine learning, to maximize bookings at your ROI goal
Rich reporting and familiar responsive interface
Partner with a team of ecommerce masters!
WebFX campaigns have delivered more than 12,936,451 ecommerce transactions in the last 5 years
Read the Case Studies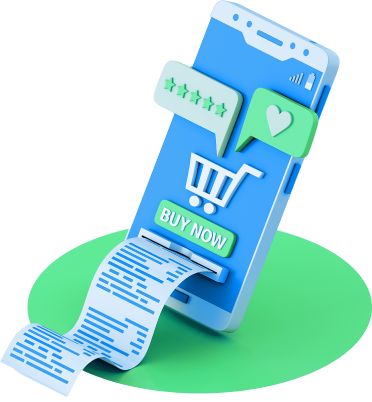 Get the latest updates on Google Ads
As you can see, Google Ads or Google AdWords can help you increase clicks and conversions, plus create user-relevant ads that drive the results you want. Don't want to miss out on future Internet marketing updates and tips? Join our newsletter up top today — or get help with your PPC campaigns by contacting our experienced team of strategists!
The WebFX team is made up of more than 450 subject matter experts in digital marketing, SEO, web design and web development, social media, and more. Together, they've helped WebFX's clients earn more than $3 billion in revenue from the web — and that's just in the past five years.

@webfx

WebFX is a full-service marketing agency with 1000+ client reviews and a 4.9-star rating on Clutch! Find out how our expert team and revenue-accelerating tech can drive results for you! Learn more
Try our free Marketing Calculator
Craft a tailored online marketing strategy! Utilize our free Internet marketing calculator for a custom plan based on your location, reach, timeframe, and budget.
Plan Your Marketing Budget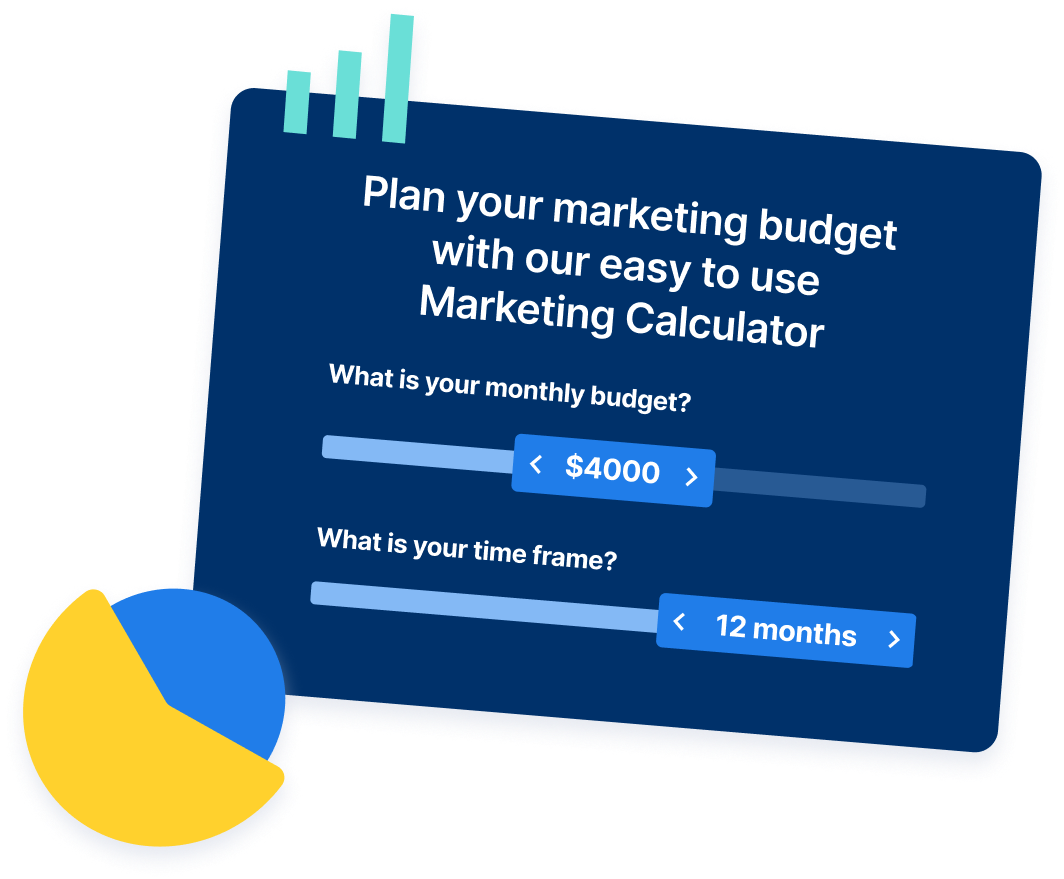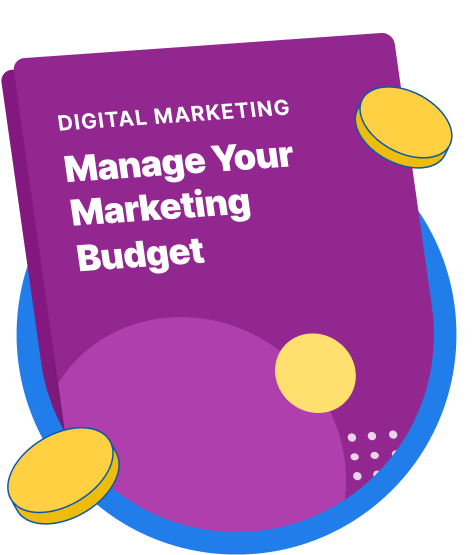 Maximize Your Marketing ROI
Claim your free eBook packed with proven strategies to boost your marketing efforts.
Get the Guide
Try our free Marketing Calculator
Craft a tailored online marketing strategy! Utilize our free Internet marketing calculator for a custom plan based on your location, reach, timeframe, and budget.
Plan Your Marketing Budget