Content marketing is one of the most effective ways to gain new clients for your insurance agency. You can answer questions without using your customer support staff, show your pricing for different insurance packages, and so much more.
Essentially, the end goal is to passively acquire more qualified leads for your business. And when you do it well, you'll have the profits you need to make your insurance agency grow.
Keep reading to learn more about content marketing for insurance companies, from why it's important to what types of content work best. For professional help with content marketing, contact us online or give us a ring at 888-601-5359!
Why is content marketing for insurance companies important?
Content allows you to talk with your customers every day of the year. That means, even after your insurance agency is closed for the day, you can still acquire leads from potential clients. At the very least, you can still answer their questions.
When you're creating content, you have a lot of options at your disposal. "Content" is an umbrella term that covers anything you create for your insurance website. So whether you've written a new blog post or filmed a YouTube video, you've created content.

Hear What It's Like to Work With WebFX!

"WebFX provides professional, knowledgeable SEO services that can help any business. They are thorough and always provide detailed responses to help educate you on what they're doing and why. I've learned a lot from WebFX and it helps me do some SEO in-house while continuing to use their services."
Insurance Company
4 types of content insurance agencies should use
Most of the time, insurance agencies use these kinds of content to get new clients:
1. Website pages
Pages are the most common type of content online. Every website has at least one page — the homepage — where they can talk about their services and why customers should use them. In addition to your homepage, you should also have a page about your company, a contact page, and lots of pages dedicated to answering common questions you hear, like "Why would I need life insurance?" or "What is my state's minimum car insurance coverage?"
2. Videos
Videos require a little more know-how and effort than other kinds of content, but they're great for engaging your customers. You can create any kind of video, from an animated film on the importance of renter's insurance to a behind-the-scenes look at your office. Then, you can post the video to YouTube for free, convenient hosting.
3. Blogs
Blogs are the perfect place on your site to talk about current events, industry news, new additions to your product line, and more. Basically, if it relates to the insurance industry, it's fair game for your blog. Blogging shows potential clients that you know a lot about the insurance industry, so they'll be more likely to trust you with their insurance needs.
4. Infographics
Infographics present data about your industry with fun, well-designed images. Well-made infographics attract a lot of attention online, and they're great ways to raise awareness about your brand. If you don't have any in-house designers, you can find freelancers online who will do the work for a one-time fee.
How to make content work for your insurance company
The biggest obstacle you have to create content is making sure it fits the definition of "quality" content.
Quality content includes a few key features:
Relevancy to a reader's interest
Level of detail in the content
Readability of the content
Professionalism of the content
Effort and planning
First, the content you create has to be relevant to a reader's interest. You do this by targeting a certain keyword with your content, like "best insurance agency in [your city]." When you build content around that keyword, you ensure everything you say can help someone find the best insurance agency in your area — and it'll most likely be you!
Next, you have the level of detail in content. Generally speaking, the more detail you include in your content, the more it will help your potential clients. The one exception to this is infographics, where you need to be brief, concise, and selective about the information you include.
Your content also has to be readable (or watchable, in the case of videos). That means keeping your paragraphs to a few sentences each, writing conversationally for a large audience, and using bulleted or numbered lists to make your content easy to scan.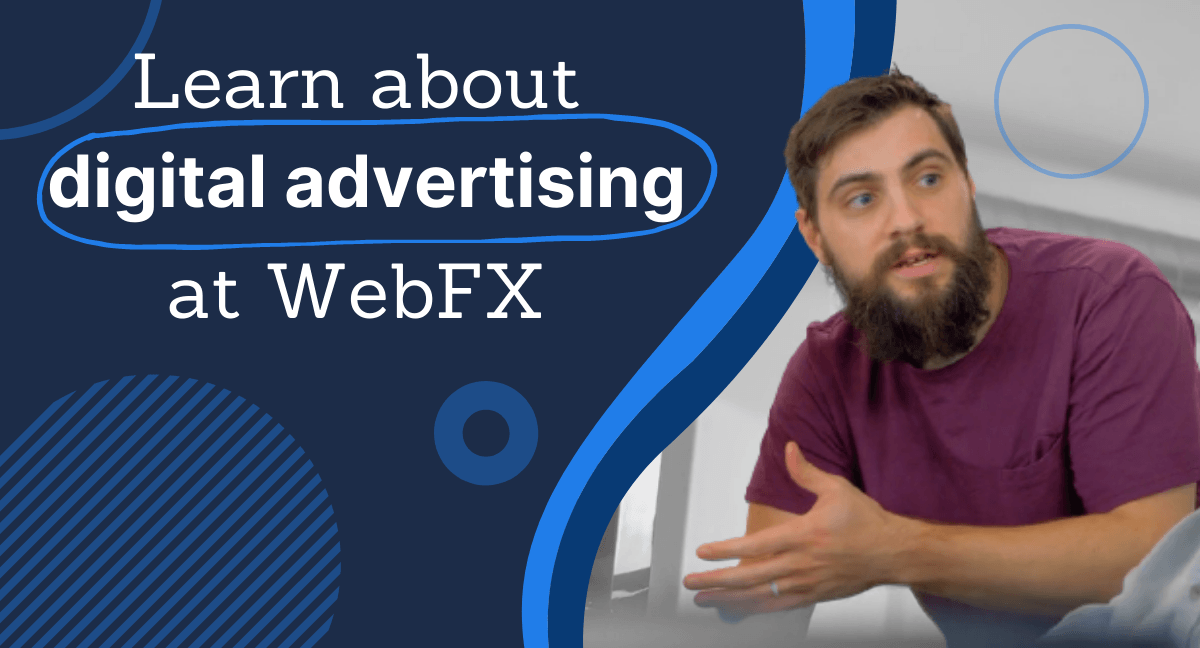 It's also critical that your content maintain a certain level of professionalism, which includes everything from using proper grammar to ensuring information you present is correct. When you go the extra mile to ensure professionalism in your content, it reflects the attitude and culture of your insurance agency. Are you willing to go the extra mile for your client? It'll show before you even have a chance to talk to them.
Last, every piece of content you create needs to include effort and planning. Even if it's writing a page that answers a basic insurance question, it still requires time and effort to make sure that you've explained it well and presented it to your readers in a compelling way. Effort also means you'll wind up editing and changing your original content multiple times before you publish it for your readers, so you can be sure it's good.
Partner with a team of ecommerce masters!
WebFX campaigns have delivered more than 12,936,451 ecommerce transactions in the last 5 years
Read the Case Studies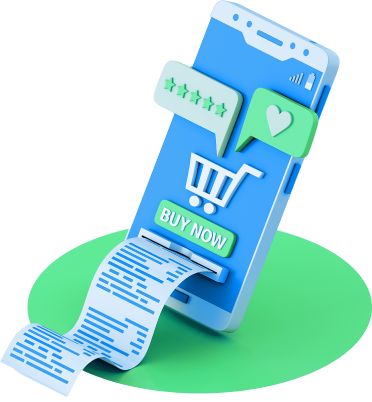 WebFX specializes in content marketing for insurance companies
At WebFX, we've worked in content marketing for years. We know how to create high-quality blog posts for your website, awesome infographics that spread brand awareness, and even pages for your website that passively get you new leads. With our experience and expertise, we've gotten our clients outstanding results — and we'll do the same for you.
Do you want more leads for your insurance agency? Contact us today to create a unique content marketing plan for your insurance agency!
Earn a 20% greater ROI with WebFX