According to Impact, 69 percent of B2B companies have established value propositions. Value propositions clearly define the benefits your products and ­­services provide to customers — and why they should choose you over competitors. ­ If you want your brand to stand out and drive conversions, you need to create unique value propositions for your business, products, and services.
Looking for some value proposition examples to inspire your company?
Take a look at our list of nine inspiring value propositions!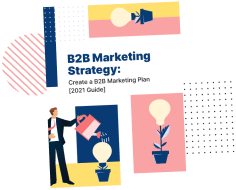 You're a B2B business with no marketing strategy? We've got you. Download your
FREE

B2B marketing strategy guide today! Show Me the Guide
What is the purpose of company value proposition?
You want people to choose your business over a competitor, but how do you achieve that goal? Unique value propositions. Remember, value propositions help you explain what makes your products and services the best option.
They highlight why people choose your products or services, because of the value your business provides. Your business may have a beautifully designed website and effective search engine optimization (SEO) strategy that connects you with customers online. But if you fail to demonstrate your value, you can forget about boosting conversions and revenue.
If you're starting to sweat, don't worry. Check out our value proposition list, and learn how to write a value proposition that converts.
1. Anywhr
I fell in love with Anywhr after seeing it featured on a Flying the Nest YouTube video. Perfect for adventurous travel-lovers, Anywhr's value proposition focuses on curating personalized trips to less-traveled destinations. The catch?
Customers have no idea where they're going until they arrive at the airport. Anywhr allows customers to choose the type of trip they'd like to experience, the continent and duration of their trip, and their flight and accommodation preferences.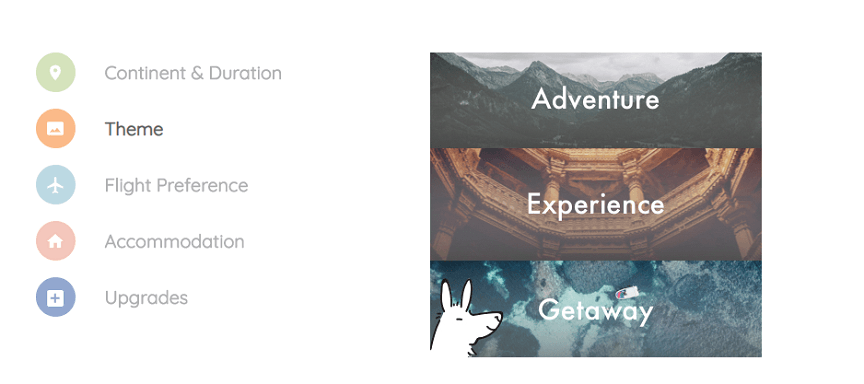 Three days later, they receive a teaser email with all the details needed to prepare.
Then, a week before the trip, Anywhr sends an envelope for customers to open at their airport, which includes a trip itinerary, flight and accommodation info, and local currency. Anywhr's unique approach to travel provides valuable, once-in-a-lifetime opportunities for customers.
Company value proposition: Anywhr takes the stress out of trip planning with customized travel experiences that are unlike anything offered by local travel agencies.
2. HelloFresh
The meal-delivery service company, HelloFresh, spices up their marketing materials with a tiered value proposition that's sure to have readers drapin' on their aprons. According to HelloFresh, the company's value proposition hinges on five pillars:
An enjoyable cooking experience
Customization and personalization
Providing high value for money
Catering towards high convenience
Superior offerings
HelloFresh's website homepage includes a "Why HelloFresh?" section that outlines the value of their services. Customers receive chef-inspired meals, delivered straight to their doors, for just $6.99 per meal. HelloFresh also features the most five-star recipe reviews of any subscription meal service.
A recent HelloFresh Instagram post asserts their value proposition, quoting celebrity spokesperson, Hilary Duff. "HelloFresh can give any level of home-cook kitchen confidence," she said.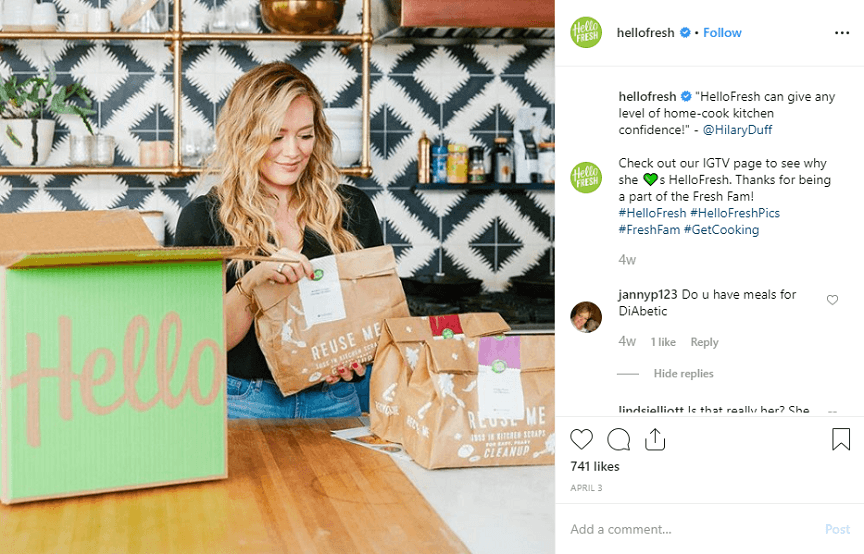 Company value proposition: HelloFresh provides chef-created, easy-to-prepare meals at affordable prices — and their services make cooking fun — even for the most novice chefs.

#Notsponsored, but after trying a free coupon, I have to concur that HelloFresh turns kitchen zeros (hi, that's me) into heroes.
3. Pod Hotels
The next value proposition example comes from Pod Hotels, a brand I came across while researching a recent trip. With locations in New York and Washington, D.C., Pod offers guests no-fluff accommodations at lower prices than traditional hotels. Pod hotels — complete with quirky, minimalist features — add value by streamlining your travel experiences and offering the most bang for your buck.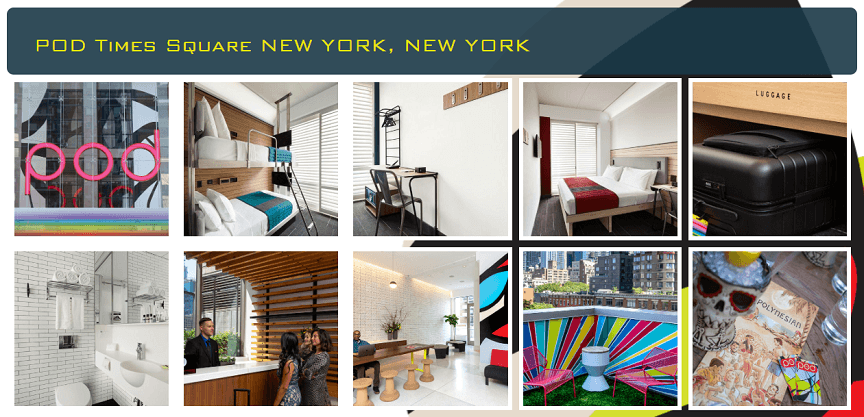 Pod's cozy accommodations provide the perfect experience for solo travelers or duos.
Company value proposition: Pod Hotels strips the hotel experience down to the essentials, offering affordable, unique, and easy-to-book rooms.
4. W3LL People
Founded by an elite makeup artist, cosmetic dermatologist, and "tree-hugging entrepreneur," W3LL People (pronounced Well People), offers natural makeup and skincare products, free from harmful chemicals and fillers. The beauty-conscious company sets itself apart from competitors with cruelty and chemical-free products, handcrafted in the U.S. W3LL People's state-of-the-art technology harnesses the power of its "superstar ingredient," Aloe Vera, to nourish skin and protect against environmental damage.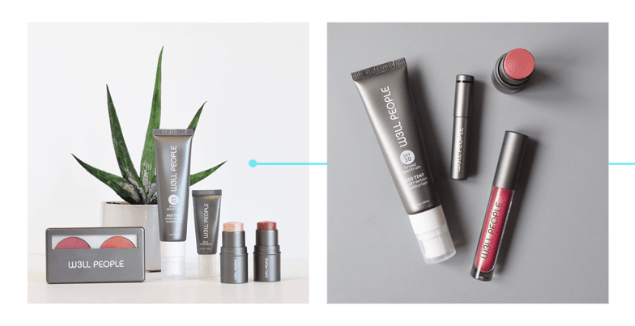 W3LL People also adds value with its "three samples for $3" offer and free shipping on orders over $35.
Company value proposition: W3LL People offers minimalist, chemical-free makeup products to help you create a "no-makeup" look.
5. Chaco
Chaco ranks number five on our unique value proposition list. Great for summer hiking adventures, Chaco is a footwear brand known for its adjustable Z-strap sandals for outdoor and water use. If you're wondering how Chaco shoes provide more value than sneakers or hiking boots, consider this.
You're enjoying a scenic hike on a beautiful (hot!) summer day when a crystal-clear swimming hole catches your eye on the trail ahead. Why waste time kickin' off your sneaks and socks when you can dip your toes right in the water?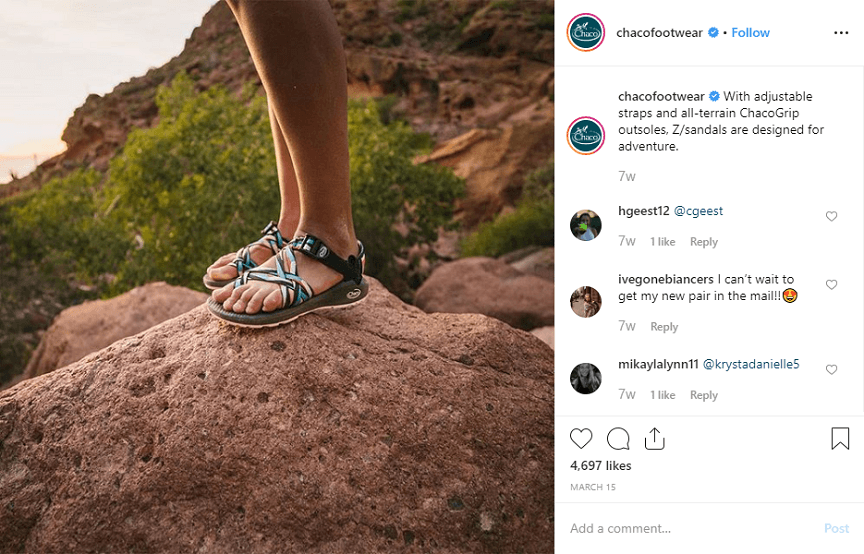 Chaco adds to its value proposition with Rechaco Repairs, which makes it easy to upgrade well-worn sandals.
Company value proposition: Sturdy, supportive Chaco sandals provide a seamless transition from trail to water, allowing customers to waste no time seizing the moment.
6. Uber
A classic value proposition example, ridesharing company Uber promises "smooth rides from start to finish." Making ridesharing easy and accessible, Uber adds value with numerous vehicle and bike options, as well as complimentary services like Uber Eats and Uber for Business. The brand also shares helpful tips and guides for safely navigating its services.

Company value proposition: Whether you're running a quick errand or need an airport pickup, Uber's advanced technology and innovative solutions go beyond getting you from point A to B.
7. Wholesome Culture
Dedicated to mindful, plant-based living, Wholesome Culture is an ethically-made clothing and accessories company. Wholesome Culture clothes are made in Worldwide Responsible Accredited Production (WRAP) certified factories — and they feature water-based, environmentally-friendly ink. As part of the brand's unique value proposition, Wholesome Culture donates a portion of its proceeds to animal rescue and environmental organizations.
Wholesome Culture offers free shipping for orders over $100, plus ships its products in recycled packaging.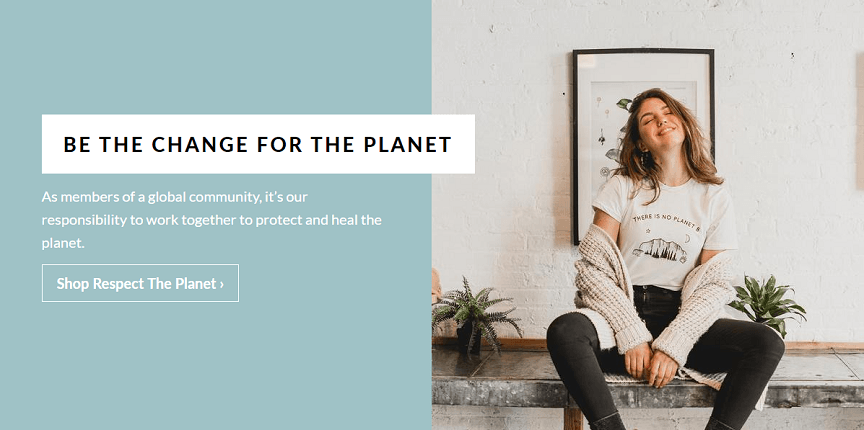 Company value proposition: More than an ethically-made clothing brand, Wholesome Culture has inspired a movement of people working together to better the planet.
8. FOMO
Social proof platform, FOMO, provides value to customers with its social proof automation software. An industry leader in social proof technology, FOMO allows websites to display notifications when other customers complete an action, like purchasing a product. As site visitors see the notifications, they're more likely to trust and buy from your company.
The platform's customizable features and filters pack a punch when it comes to boosting FOMO's value proposition. FOMO also supplements its value proposition with more than 100 app integrations, including Zapier, Shopify, and Instagram.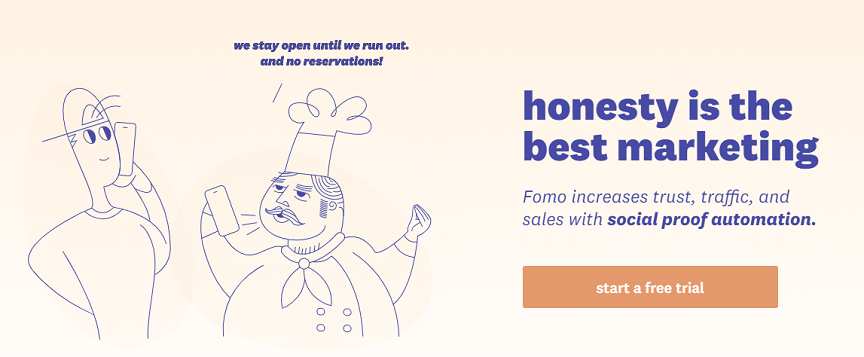 Company value proposition: FOMO increases trust, sales, and traffic with its social proof automation software — and it provides site visitors with the info they need to purchase.
9. Quapital
Our final value proposition example is Quapital. A traditional banking alternative, Quapital allows users to set and achieve savings goals securely. Quapital's value proposition hinges on its customizable options, which make it easy to tailor savings to your unique budget and goals.
Whether you're saving for a new car, house, or backpacking trip, Quapital personalizes the experience and makes saving fun.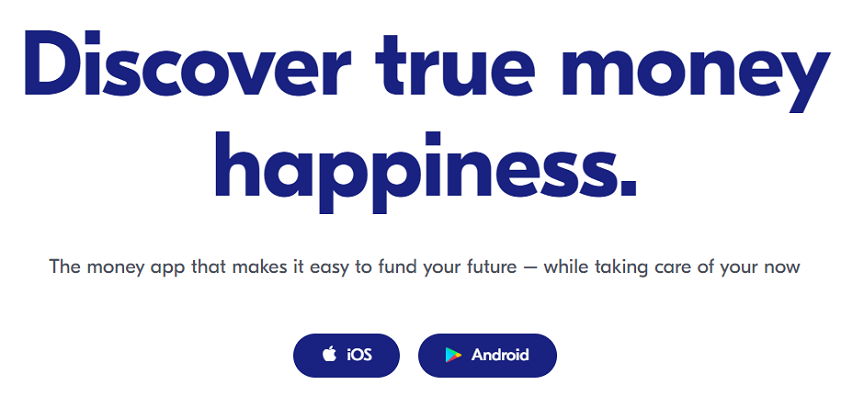 On average, Quapital saves users $5,000 annually — a pretty great value-add if you ask me.
Company value proposition: Quapital helps you achieve savings goals faster with its easy-to-use app and goal-setting solutions.
Ready to spice up your value propositions?
If your value propositions leave something to be desired, you came to the right place. WebFX can help you unite your marketing channels and create clear value propositions that drive leads and revenue.
Interested in learning more about how our digital marketing services can grow your business? Give us a call at 888-601-5359 or contact us online to speak with a strategist. We look forward to hearing from you!
WebFX Careers
Join our mission to provide industry-leading digital marketing services to businesses around the globe - all while building your personal knowledge and growing as an individual.