What Is Full-Service Internet Marketing?
If you've researched marketing agencies in your area, you've probably noticed that many of them specialize in a specific area. Some agencies, for instance, present themselves as specialists in SEO, while others focus on social media or web design.
Some companies, on the other hand, present themselves as capable of doing everything necessary to promote your business online. These agencies typically refer to themselves as "full-service internet marketing" agencies.
So what does it mean to be a full-service marketing company, and why do businesses work with them? On this page, we'll explain everything you need to know—as well as some advice on whether a full-service agency is the right choice for your business.
Our digital marketing campaigns impact the metrics that improve your bottom line.
See More Results

WebFX has driven the following results for clients:

$3 billion
In client revenue

7.8 million
Leads for our clients

5.2 million
Client phone calls
What does full-service Internet marketing include?
As you may have guessed, a full-service Internet marketing agency handles all aspects of their clients' online marketing campaigns.
Full-service digital marketing agencies may provide:
Strategy development
Media planning and placement
Copywriting
Design
Content production
Social media
Analytics
And more

In order to do all of these different tasks, they typically have individual departments or teams that specialize in each of them. In fact, some agencies refer to themselves as "integrated" marketing agencies because their teams work closely together and are able to develop and implement marketing campaigns with few inconsistencies or interruptions.
Some of these agencies may have teams that work with traditional offline marketing tactics as well. This means that no matter what your marketing goals are, there's likely an agency out there that's equipped to help you reach them with a variety of channels and strategies.
Keep reading to find out why a full-service marketing agency may make sense for your business—and why it might not.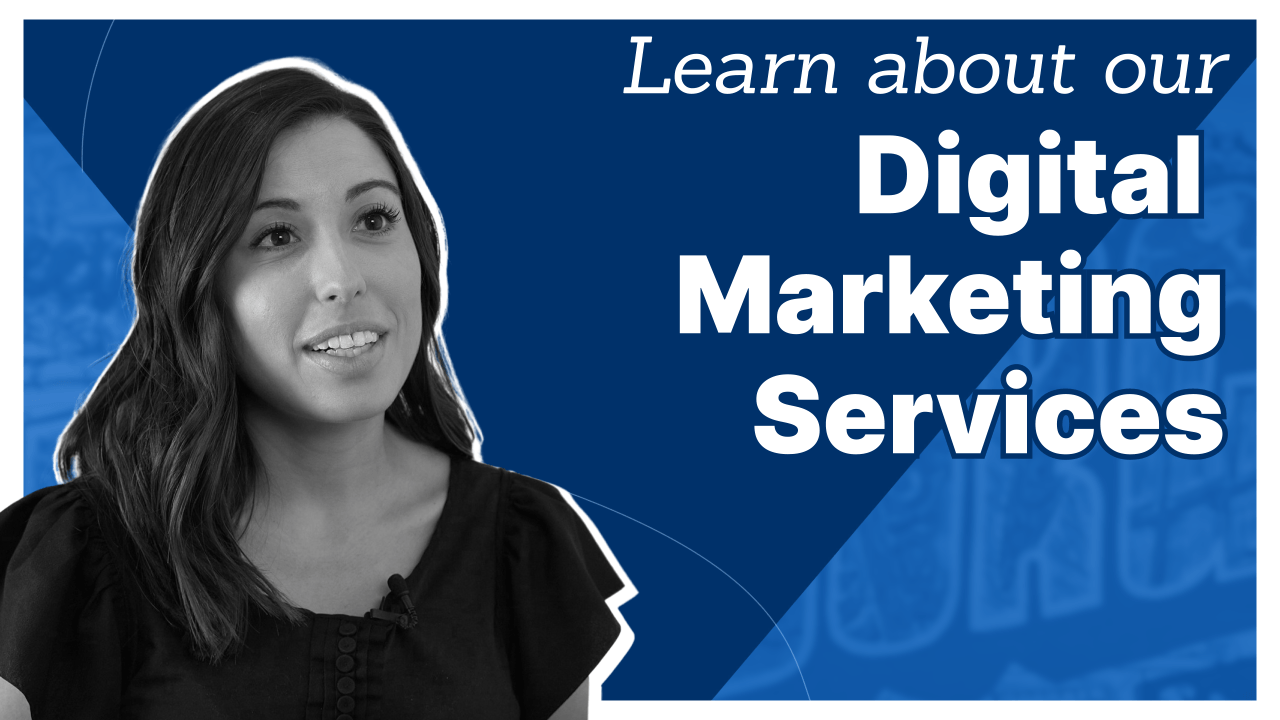 Advantages and disadvantages of full-service agencies
The biggest advantage of a full-service agency is the range of services available. Your company doesn't have to worry about finding the right creative minds or digital experts because the agency will bring them to you.
This keeps every element of your marketing plan on track. There's no need to coordinate workflows between separate teams or handle communication from one team to another. The agency will manage the entire process, so you don't need to be involved in the day-to-day activities.
This also means that your entire marketing strategy will work well together. You'll never have to worry about not having the right landing pages for a social media campaign, or whether your content is optimized for search engines, because your design, social, content, and SEO teams can easily meet up and discuss your online efforts as a whole.

Of course, this can become a problem under the wrong circumstances. When your marketing team is under your roof, you can contact them at all times, and you can make adjustments when necessary.
If you decide to work with an outside agency, you need to know before signing a contract what their communication with you will be like. Will you be able to call them whenever you need help? Will they provide regular reports?
Each agency has a culture and a certain way of doing things, often determined by the leadership. Whereas individual specialists may bring different perspectives and present different ideas, a full-service agency likely already has a set way of approaching Internet marketing—and you should figure out what that is before hiring their entire team.
Should you hire a full-service agency?
There are a lot of good reasons to employ a full-service agency—but that doesn't mean it's the right choice for every company. What makes sense for one business may not be a good idea for another, so before deciding to hire a marketing agency, answer these questions about your business.

What can we afford to do?
There are two ways to look at this question. One is from the standpoint of hiring. If your business wants to boost its marketing but doesn't have the money to hire another salaried marketing professional, a full-service agency will allow you to implement the strategies you want without having to worry about the expenses involved with hiring new staff.
Another interpretation involves return on investment. Hiring a full-service agency may cost more initially than hiring an agency that specializes in one area. If they can achieve a higher ROI, though, they're certainly worth the cost.
Are you willing to trust them with your industry?
A marketing agency sells its services based on its expertise in email, social media, content and other Internet marketing strategies. The internal staff of an organization understands the intricacies and nuances of its business that may not be apparent to an outsider.
Your decision to hire a full-service agency should depend on their willingness to learn about your industry. If they claim to be able to handle your marketing strategies without researching your business and industry, that's a red flag. If, however, they demonstrate prior knowledge or the ability to research your industry well, they could be a great choice.
For example, if you operate an HVAC company, you probably want to choose a full-service digital marketing agency with experience in your industry. That way, they can deliver the best results for your HVAC Internet marketing strategy.
We foster and form long-term partnerships so that your business has long-term results.
Over 90% of WebFX clients continue partnering with us into year 2 of their campaign.
Hear from Our Happy Customers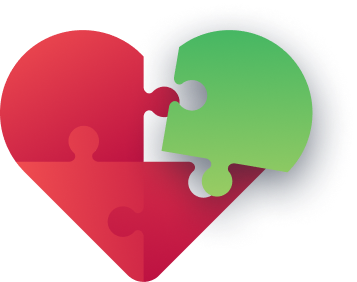 Considering hiring a full-service Internet marketing agency?
There are many aspects of Internet marketing, and they all have to work together to create a consistent brand. When you work with a full-service agency, you can be sure that your strategy is both consistent and cohesive.
WebFX is a full-service Internet marketing agency, and we'd love to help you grow your business with the web. Contact us today to speak with a strategist about how our teams will work together to achieve the best possible ROI for your online investments.
Earn a 20% greater ROI with WebFX