Are you a manufacturing company looking to up your advertising game?
If so, it's time to look into digital marketing methods that can help you grow your business online. With industrial advertising, you can reach more interested leads looking for your business.
On this page, we'll answer, "What is industrial advertising?" and why you should invest in an industrial digital advertising strategy.
Contact us online or call us today at 888-601-5359 to learn how WebFX can boost your industrial advertising strategy!
Time to Level Up Your Sales
Our long list of services helps you grow every aspect of your business with marketing strategies that are proven to increase bottom-line metrics like revenue and conversions.
In the past 5 years, we've managed more than 12.9 MILLION transactions across our client base.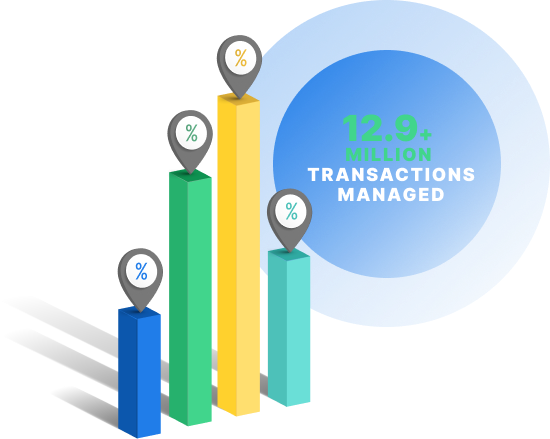 What is industrial advertising?
Industrial advertising is a subset of business-to-business (B2B) advertising that focuses on advertising materials, products, or services related to manufacturing and other industrial processes to other businesses. Anything advertised as useful to the flow of industrial businesses can fall under the industrial advertising umbrella.
Traditional industrial advertising vs. digital industrial advertising
Most industrial companies focus on traditional advertising methods for their marketing strategy, and there's no doubt that these channels can be an effective means of advertising to manufacturers and businesses.
Traditional channels for industrial B2B advertising can include:
Print ads
Industrial print directories
Trade shows
Business fairs
On the other hand, there are also digital channels that can be just as — if not more — effective than the traditional industrial advertising channels.
Digital channels for B2B advertising include:
Hear What It's Like to Work With WebFX!

"We had been looking for a new SEO firm responsible for industrial companies and we found the right one with WebFX. We have had nothing but great experiences so far and don't expect anything to change moving forward."
Boiler Installation
Why use industrial digital advertising
Industrial advertising is a great opportunity for you to reach more traffic and leads for your business. Here's why you should invest in digital advertising for your industrial company:
Industrial advertising helps you reach more interested leads
With industrial digital advertising, you can reach new audiences

Due to the nature of the Internet, digital advertising lets you reach audiences on a global scale. Businesses all around the world use the Internet as a primary way to find and research the products and services they need to improve their workflow.
Instead of just relying on audiences in your locale, you can find interested businesses across the world and skyrocket your revenue.
Industrial advertising allows you to measure results more accurately
Industrial digital advertising is easy to track.
With online digital advertising and marketing performance tracking tools like Google Analytics, it's much easier to track the return on investment (ROI) of your industrial advertising campaign and determine if you're hitting your campaign goals.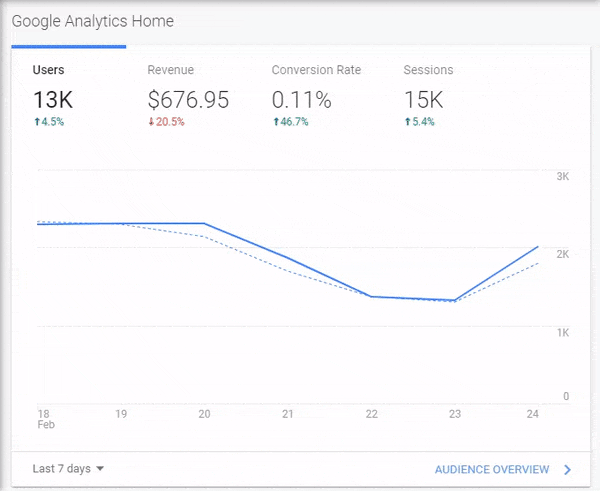 And with the wide range of metrics you can monitor with digital advertising, such as tracking how many people view or click on your ad, it's easy to test your advertising strategies and, using those metrics, improve your campaign.
Industrial advertising is cost-effective
You can get amazing returns with a small budget when you advertise digitally.
The national cost of advertising space for digital advertising is extremely low, ranging from free to a handful of cents per visitor, and the wider reach of your online ad makes the returns greater.
Industrial advertising allow you to launch campaigns faster
Industrial digital advertising allows you to set up campaigns fast.
With digital channels, once you hit the publish button, your ad goes live, and you can start driving people to your ad. Additionally, you can monitor your ad's performance as soon as you launch, so you can see if you're driving valuable results with your campaign
Industrial advertising helps you target the right businesses
With digital advertising, you have greater control over who sees your ads.
When you run digital advertising campaigns, you set your target audience. From keyword targeting to demographic targeting, digital advertising enables you to reach people most interested in your business.
Additionally, you can easily personalize the ad to the businesses you target. Personalization allows you to deliver relevant ad content to the right people at the right time.
Industrial advertising enables you to compete with your competitors
If you aren't investing in industrial advertising, you're falling behind your competition. Your competitors are already using digital advertising to reach people interested in their products or services. If you aren't using it, you're losing valuable leads to other businesses.
By investing in industrial advertising, you'll reach more interested leads for your business and compete with other industrial companies.
How to get started with industrial advertising
Much like with any type of advertising, there are steps you need to follow to create a solid industrial advertising strategy. Let's look at three easy steps on how to get started with industrial advertising:
1. Set goals
Before you start your industrial advertising campaign, establish what you want to accomplish with your advertising campaign. Do you want more sales, subscriptions, or traffic to your site?
It's important that you determine the purpose of your industrial advertising campaigns so you can create more focused and effective ads.
Additionally, consider how you will measure your goal. You must determine your key performance indicators (KPIs) that you'll monitor to determine if you're achieving your goal. Having a clear-cut, attainable, and measurable goal will keep your industrial advertising campaign focused and targeted.
2. Research your audience
You want your campaign to appeal to your industrial audience, and to do that, you need to determine who your audience is, so you can match their interests. By creating marketing personas, you define an ideal customer using attributes like:
Age
Gender
Occupation
Online behaviors
Interests
And more
By researching your target audience, you can reach the right people with your advertisements. It will help you produce better results with your advertising campaign.
3. Identify your value proposition
To have a successful industrial advertising campaign that attracts other businesses, you need to know exactly what benefits your product brings to businesses and what makes your product better than your competitors.
You should also identify what makes your brand more accomplished and more trustworthy than your competitors.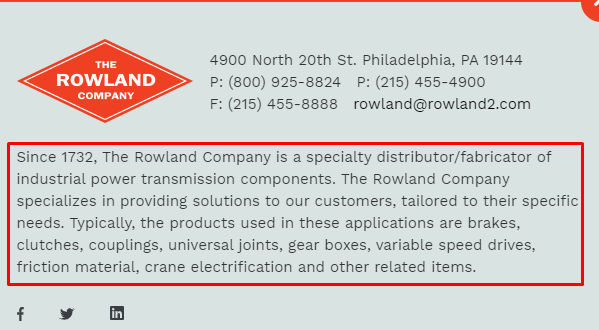 Invest in industrial digital advertising with WebFX
Now that you know the answer to, "What is industrial advertising?" and why digital advertising could bring benefits to your industrial advertising strategy, come partner with WebFX!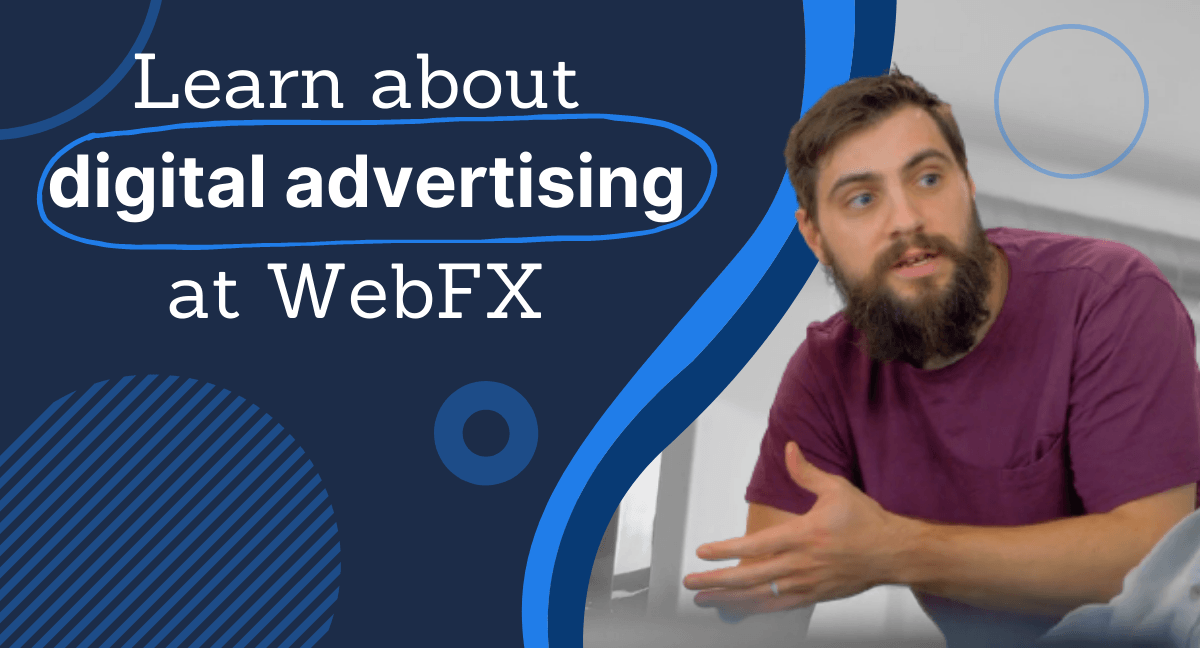 We'll help you build the best industrial digital advertising strategy for your business. We have experience working with B2B companies, so we understand what it takes to advertise to other companies. With 25 years of digital advertising experience, we know exactly how to navigate advertising online.
Contact us online or call us at 888-601-5359 to talk to a strategist about our industrial marketing plans!
Earn a 20% greater ROI with WebFX