A question that many of us have struggled with has probably left you puzzled more often than you'd like to admit — how does Google measure the quality of search results? Google's algorithms for search engine optimization (SEO) have plenty of nuts and bolts, and the complexity can make it difficult to land on practical steps for optimizing your website. So, how do you get your page to rise above the rest?
Check out seven ways Google measures the quality of search results, so you can skyrocket your SEO. Looking for a team of SEO experts to benefit your bottom line? Give us a call at 888-601-5359, or contact WebFX today to find the SEO help you need to gain visibility and drive revenue.
Bonus Reading: Does Google Personalize Search Results?
How does Google measure the quality of search results?
First, it's crucial to understand how the quality process works and answer the question, "How does Google measure success?" You might already know about Google's intense network of algorithms.
Google's algorithms have signals that detect different elements on pages, and their characteristics earn them corresponding spots. What the bulk of people don't know is that Google has flesh-and-blood testers that rate the quality of pages, and this helps their algorithms continually improve. There are a handful of highly valuable factors for search relevance testing, but the outcome varies depending on the tester.
If they're at the point that human testers give feedback on search results, these are the five general steps for how Google measures the quality of search results:
Testers input sample search queries.
They examine search results for different quality factors.
The testers rate the aspects of quality.
They turn in their ratings on the evaluation platform.
Google reviews their impressions and comments to gauge the usefulness of the search engine.
Although Google's algorithms and testing methods for SEO are cloaked in mystery, there are multiple ways to tweak the quality of a page, so it can climb the ranks.
1. Honest SEO tactics
One of the main pieces of advice Google gives on creating rich, high-ranking content is to shy away from sneaky SEO practices. In the past, people designed their websites to finagle through Google's standards rather than help users. As Google has picked up on these dodgy habits, they've become better at spotting shortcuts and hacks.
Google even recommends that websites stay upfront about their SEO methods. Accordingly, their guidelines focus on "don'ts" rather than "do's," because they're adamant about avoiding shady approaches. For example, the search engine isn't going to bump your page to a top-ranking spot if you have camouflaged text packed with keywords lurking around.
They also filter out reproduced content, which includes scraped or plagiarized information. Overall, Google sifts through results until they find unique, helpful pages. They want to feature sites that satisfy users and put into practice authentic techniques.
Looking for an all-in-one SEO audit tool? You've found it.
SEO Checker provides data on key metrics to give you:
Complete SEO score

Content Grade

Site Speed Analysis

and more.
2. Accessible layout
If your page is filled to the brim with quality, visitors can easily navigate through the information. Accessibility includes how fast pages load, how clear the central content is, and how uniform the informational structure is. Visitors consider your page a worthwhile resource if they can find the main content quickly.
If a result is littered with irrelevant information and blurbs before they reach the meat of the page, they don't stick around for long. Make sure the prominent parts of your page match up with the purpose of their search. This means a clear format is ideal, and the "signposts" around the website — like overhead menus, footer directories, and links to related articles — should lead them to other services or information that interest them.
Pages that focus on a user-friendly setup tend to show up in the higher quality bracket.
3. Engaging multimedia
At a glance, you can notice a solid chunk of text and realize the volume of reading you're about to tackle. You might have to prepare yourself before you challenge your attention span to that task. In the same way, pure pages of words aren't as inviting without multimedia.
How Google measures the quality of search results includes visual content. Google notices which pages have images and videos to complement their information, and they reward the results that enhance their page with a variety of media. Think of BuzzFeed and the string of GIFs and pictures that they infuse into their pages.
There's a reason people flock to picture-supplemented websites, and Google knows it.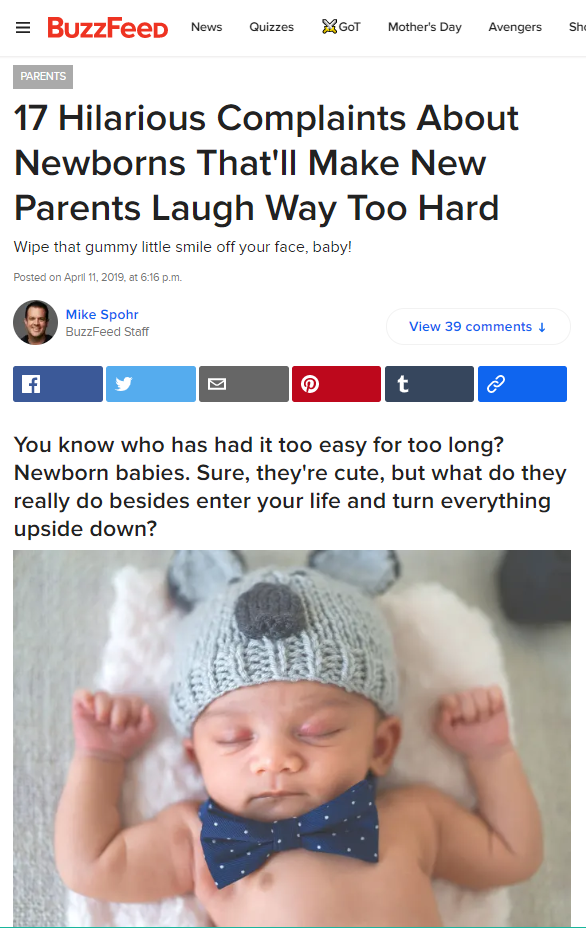 Expanding your options is fruitful for reaching visitors, but it also increases the likelihood of rising on Google and relating to other kinds of queries that might want a video related to the topic. Infographics, videos, and engaging visuals can help your page stand out as a top performer in search results.
4. Dwell time on quality pages
After someone plugs their query into Google and clicks on your page, Google tracks how much time they continue to explore your page. The span of time they remain on your website — dwell time — shows how effective your page is for their purposes. Chances are that the longer people spend their time on your website, the more likely it is that your page answered a visitor's question or gripped their attention.
This is also true for subpar results. When a visitor abandons your page after a few seconds and returns to Google, your page fell short of their expectations — and this sends negative signals to search engines.
5. In-depth content
Page length and word count are key players in quality because a thorough page tends to perform better on Google. In general, short, surface-level pages aren't as insightful and lack substance. The misconception is that people's attention spans can't handle a 2000-page article.
Yet these lengthier pages offer more details, and Google's users appreciate robust pages in their day-to-day searches. The pages that deliver a full-course meal for visitors rather than samplings lead Google's rankings, and this pairs with dwell time because visitors linger all the way down the page before darting off to other corners of the Internet.
6. Number and quality of backlinks
The internal and external links on your page influence your status on Google because they can cause your credibility to fluctuate. Trustworthiness is a huge concern for Google, and links are on the front lines for judging the integrity of a page. When ranking pages, Google looks at the number and quality of backlinks to your site.
The quality of sites that you reference or rely on can shift your website's reliability and quality. When other authorities that interact with your topic point back to your page, this is also valued by Google. For instance, the Pew Research Center's link to NPR in an article about social media usage reinforces NPR's online reputation about the topic in Google's eyes.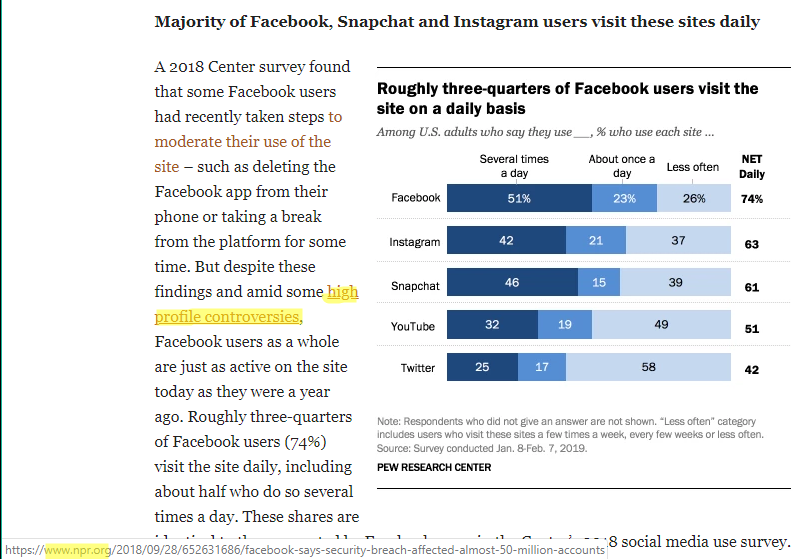 7. Polished content
You may not be a stickler for grammar and spelling, but they are connected to Google's standards for quality. Google steers clear of sloppy content, so you need to aim for the opposite of that — carefully curated pages. Spelling and grammar are indirect indications of a result's strength, and there are other ways to tell if content is polished.
Citations are also a sign that you've thought through the material you're publishing. Ultimately, Google wants to promote pages that have been checked and refined over hastily constructed ones.
Increase your website quality and SEO with WebFX
The question, "How does Google measure the quality of search results?" no longer has to bother you. Now that you know why Google deems one website higher quality than others, you need a company that's skilled in pumping your pages full of quality content.
At WebFX, we tailor an SEO strategy that increases your revenue as you show up higher on Google results. In the last five years, we've driven $3 billion in sales and over 7.8 million leads for clients — and we have 1020+ client testimonials to prove it. You can join us and add your exciting report to the collection!
Are you ready to see your pages surge? Contact us online today or call us at 888-601-5359.
How is your website's SEO?
Use our free tool to get your score calculated in under 60 seconds.
WebFX Careers
Join our mission to provide industry-leading digital marketing services to businesses around the globe - all while building your personal knowledge and growing as an individual.