Definition: Instagram Stories, also called IG Stories, is a form of Instagram content that expires 24 hours after being shared on the social network.
Did you know that 60% of users check Instagram daily?
Users are constantly posting, liking, and leaving comments on photos people post through this platform. But aside from posting content to show up in your followers' feeds, there's another feature that can help you boost engagement with your followers: Instagram Stories. Keep reading to get answers to your burning questions about this feature, including:
Keep reading to learn more about IG Stories and how you can get started with them!
74% of people use social media when making a purchasing decision.
Make their decision easy with a stellar social media presence. See how your brand can level up by requesting a no-obligation proposal today.

One of our experts will be in touch within 24 hours!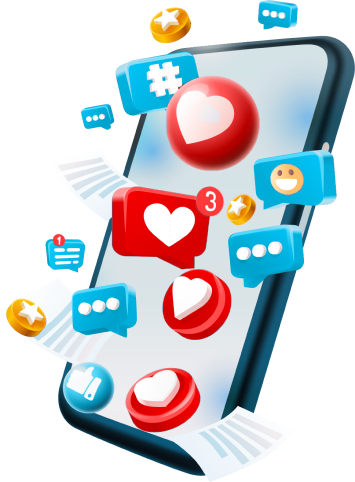 What are Instagram Stories?
Instagram Stories is a feature that enables you to post photos and videos that disappear after 24 hours. This feature allows you to deliver content for a limited time that creates a fear of missing out (FOMO) and boosts interaction with your brand.
How to make an Instagram Story
Now that we answered the question "What are Instagram Stories," let's move on to creating an Instagram Story.
Here's how you can create IG Stories through the app:
1. Click on your profile photo
When you open the Instagram app, you should see your business's icon in the top left. It has the label "Your Story" underneath it.
2. Choose your format
When you create IG stories, you'll see many formats available before you take or upload a photo. You'll see options like:
Create: With this option, you will see a colored screen that enables you to add text and other effects. It doesn't require you to take a photo.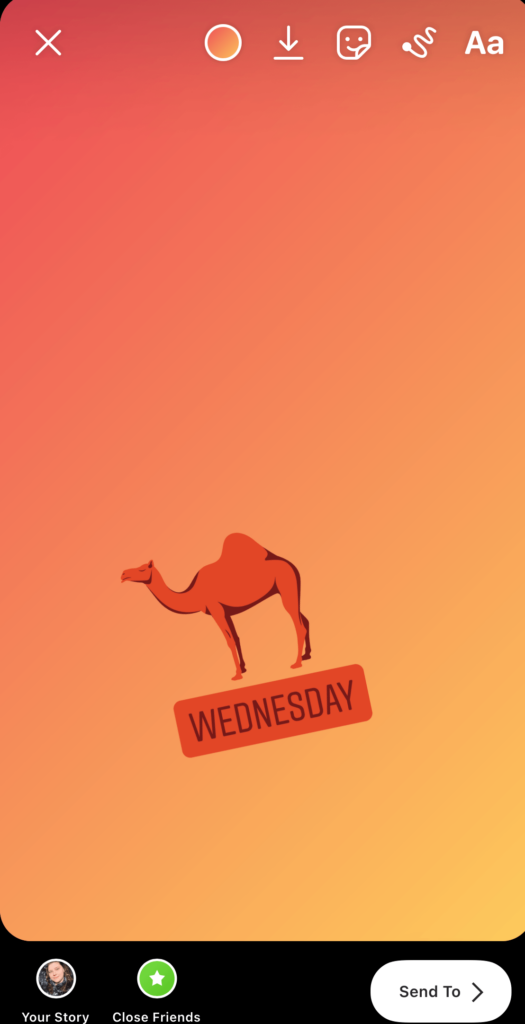 Boomerang: Boomerangs are a burst of photos that turns into a video that plays back and forth. This video plays on a continuous loop.
Layout: The layout option enables you to create a photo grid where you can upload anywhere from two to six images to combine into one photo.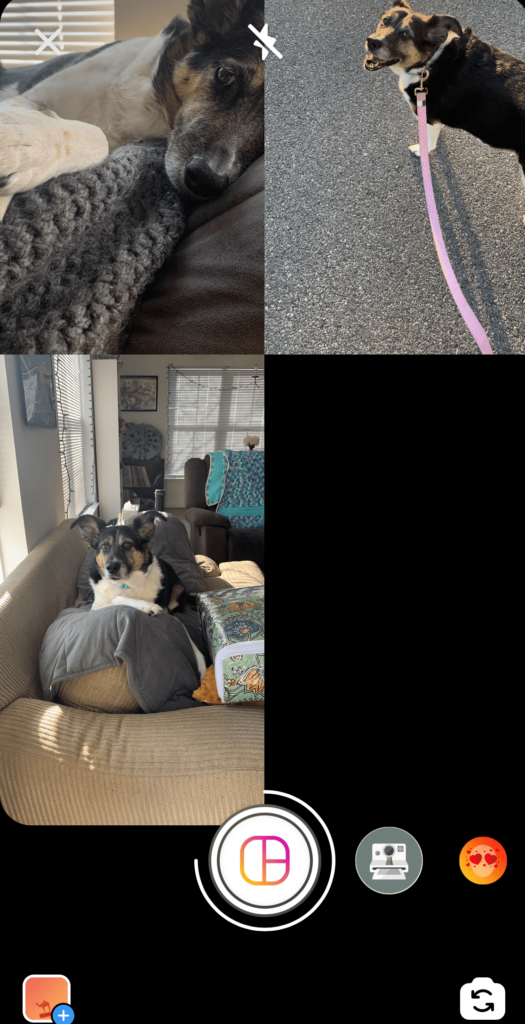 Multi-Capture: As the name implies, Multi-Capture enables you to take multiple photos at one time and upload them to your Story.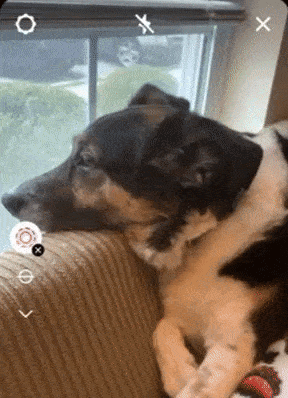 Level: Level is a feature that enables you to ensure that your photos are straight — you'll have a level on your screen that turns the center box yellow when the photo is aligned correctly.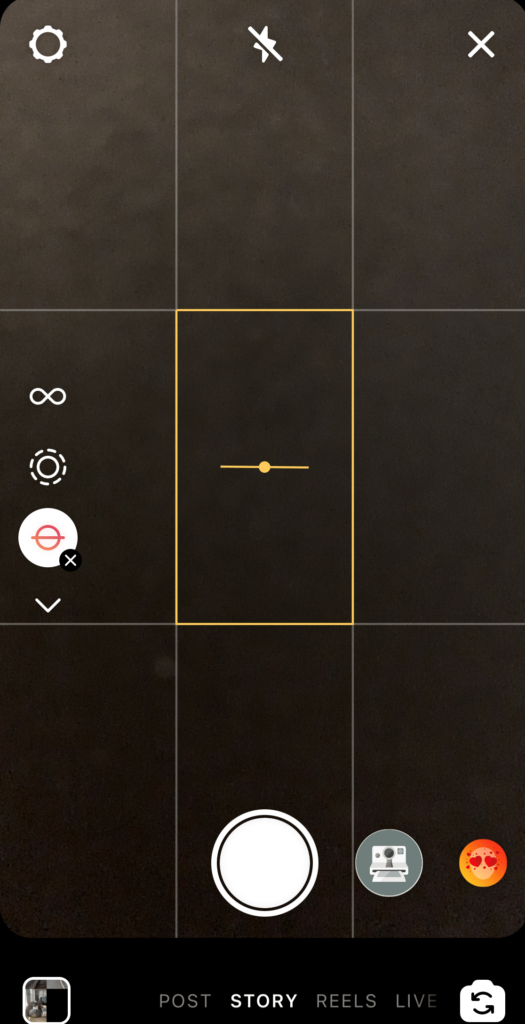 PhotoBooth: The photobooth feature works as if you're in a real photobooth — it takes four consecutive photos and plays them back in a flipping motion.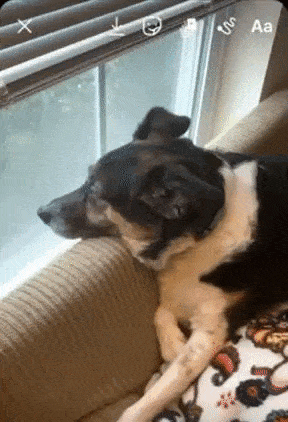 Superzoom: With superzoom, you can add a fun effect to your video as you zoom in on a subject. From hearts to flames, you'll put some pizzazz on your close-up shots.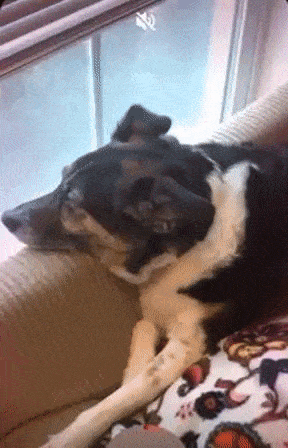 Hands-Free: This option enables you to take a video without holding down the record button the entire time.
3.Take or upload your photo
When you click on your story, your camera will open in the app. You can choose to take a photo or upload an image from your camera roll by swiping up from the bottom.
3. Add effects (optional)
Once you have your images or videos selected, you can start adding effects to them. From filters to text to drawings, you can create a fun and customized photo to upload for your audience.
4. Post
The last step in how to make an Instagram story is easy: Just hit post! Once your photo is edited to your liking (or kept the way it is), you can post to your Insta Story and share it with your followers.
What is Instagram Stories Highlights?
Now that you know how to create an Instagram Story, you may be wondering if there's any way to save your Instagram Stories for the future. Well, you can!
Instagram added a feature called Instagram Stories Highlights that enables you to save your Stories to your profile. You can find this feature on your business's profile — you must enable the feature in your setting. Once you enable it, Instagram will archive your stories and save them to the Highlights for later.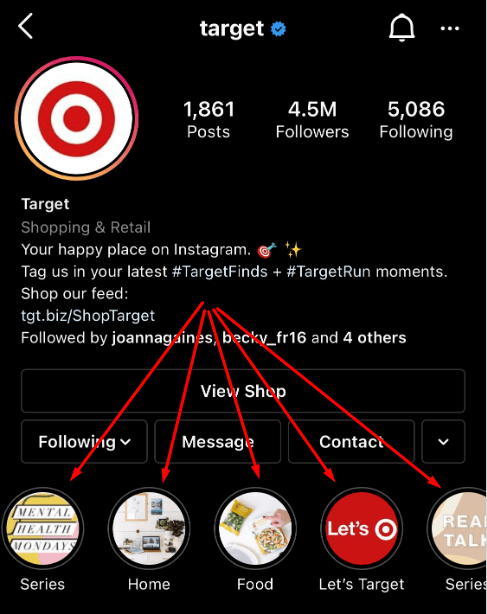 So, how do you add a Story to your Stories Highlights?
Click on your Story
Choose a story from your archive
Choose a cover photo for your Story Highlight
Give your Highlight a name
You can add as many highlights as you want for your IG stories.
5 tips for creating compelling Instagram Stories
Now that you know how to create an Instagram Story, it's time to start making Stories for your business. So, how can you get started?
1. Try using stickers
Stickers are an excellent way for you to add some pizzazz to your Stories. You can add multiple stickers to your story, including:
Location stickers: You can tag your current location.
Time stickers: You can add the time to your story.
Mention stickers: You can tag a user in your story.
Hashtag stickers: You can add a hashtag to your story.
Poll stickers: You can conduct a poll in your story.
Countdown stickers: You can add a countdown timer to your story.
Rating stickers: You can add a rating bar to let people rate your photo in your story.
Question stickers: You can pose a question, and people can type their answer into the box.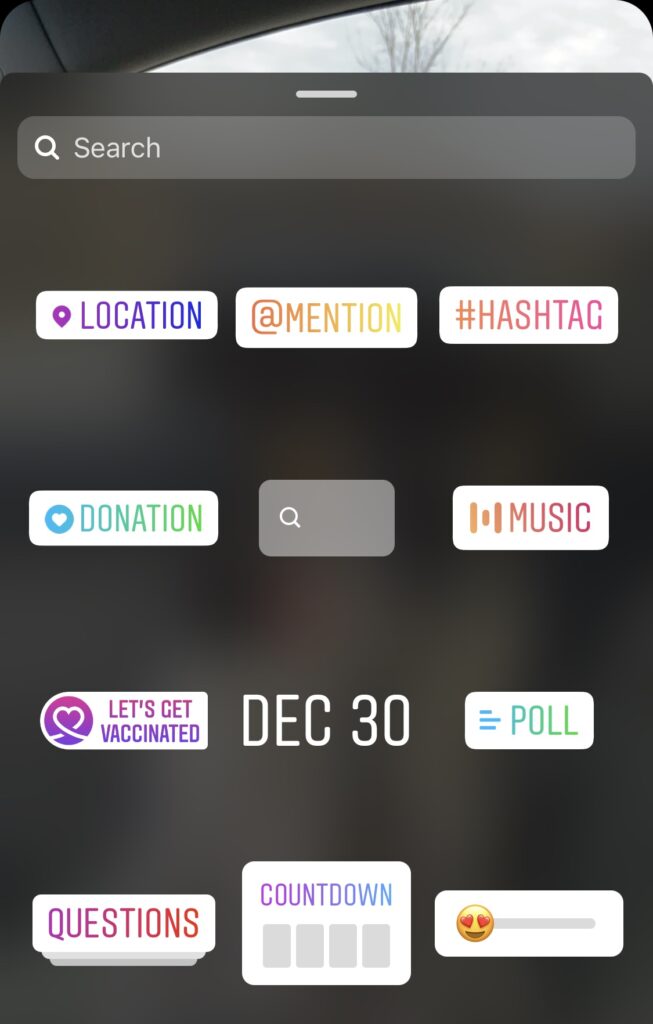 These stickers allow you to add more information and create interaction with your Insta Story.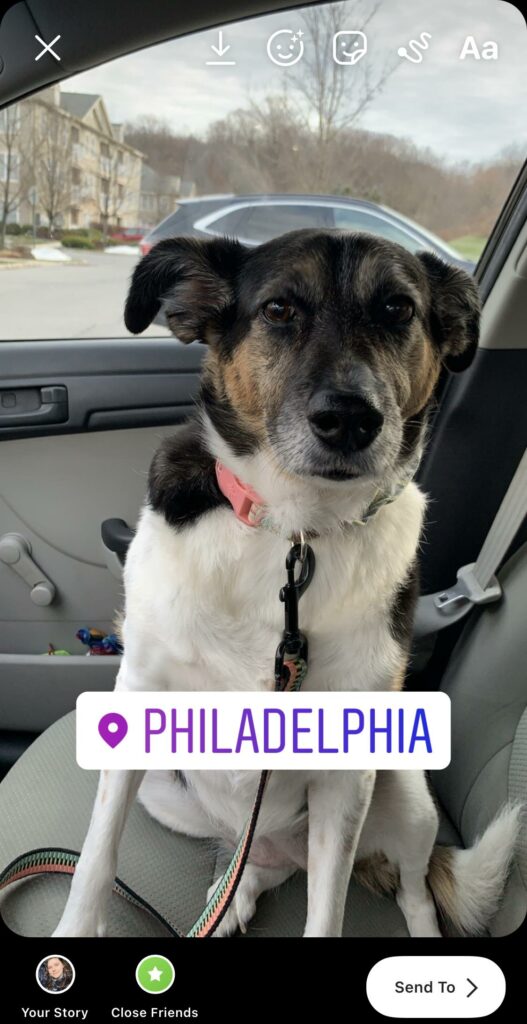 2. Post on your story daily
If you want to do stories on Instagram effectively, you need to post on IG stories daily. This feature is a great way to get your audience engaged with your business daily. When you post an Insta Story, you create a way for your followers to stay up-to-date about what's going on with your business.
Whether you share information about a new product, share an event, or provide a behind-the-scenes look at your business, this feature is an excellent opportunity for you to keep your audience engaged. Not to mention, you can post multiple times a day on your story, which allows you to keep your audience engaged with your business throughout the day.
3. Provide your audience with a behind-the-scenes look
After asking, "what are Instagram Stories?" the next common question is "What do I post on my Instagram Stories?" One excellent option is to provide your audience with a behind-the-scenes look at your business. Since IG Stories only last for 24 hours, it makes this behind-the-scenes look even more exclusive. It's a great way to bring prospects into your world and give them a unique look at your business.
4. Try offering a flash sale
Another great thing you can do with your Stories on Instagram is to offer a flash sale. Since your story disappears after 24 hours, you can host flash sales and don't have to worry about taking your content down later. Your IG Stories are an exceptional way to host these sales and get people to buy your products.
It's a great way to help increase conversions for your business.
5. Promote what's new with your business
When you create IG Stories, you can promote your business to your followers. It's a great way to inform your audience about anything new with your business. You can promote new:
You can also use your Story feature to build up hype until the launch day of your product, service, or event.
What are Instagram stories? Your key to boosted engagement
When you create stories on Instagram, you create a new opportunity for your audience to engage with your business. If you aren't sure how to get started with IG stories, WebFX can help.
We offer social media marketing services that enable you to build a better social media presence. We have a team of over 500 marketing experts ready to help your business grow. We know how to create social media strategies that grow your business online.
In the past five years, we've driven over $3 billion in sales and over 7.8 million leads. Ready to get started with creating your Insta Story? Contact us online or call us today at 888-601-5359 to speak with a strategist about our social media marketing services!
WebFX Careers
Join our mission to provide industry-leading digital marketing services to businesses around the globe - all while building your personal knowledge and growing as an individual.