Is your home services company looking to attract more qualified traffic, increase conversions, and earn more revenue online?
Content marketing generates 3 times as many leads as traditional marketing, and businesses that use content marketing get 6 times more conversions than businesses who don't use content marketing. With so many content marketing tactics, though, which do you choose for your home services company? Custom content marketing plans from WebFX can help.
WebFX has driven over $3 billion in sales and more than 7.8 million leads for customers. Your home services company is no exception! Our 500+ experts will work hard to create a strategic and effective content marketing campaign for you! You can call 888-601-5359 or contact us online to get a free evalution today!
If you still want to learn more about what content marketing consists of or how it benefits your company, keep reading! On this page, we'll take a look at the importance of content marketing for home services companies, a few content marketing tips, and how content marketing plans from WebFX can take your business to new heights.
Let's get started!
Importance of content marketing
You've probably heard that content marketing is essential to an online marketing strategy, and the content marketing trend is here to stay.
Content marketing costs up to 62% less than traditional marketing methods.
Here are just a few reasons why content marketing is so important.
Attracts new traffic
Both search engines and humans love helpful, quality content. And posting content on your own website and blog or sharing guest posts can increase the chances that more customers will find and click on your website. You can also encourage further interaction by linking to other helpful articles and blog posts you published.
Builds your reputation
When people repeatedly see your content, they will be more likely to remember your brand. You can also use content to build rapport with potential customers. For example, people will be more likely to want to learn more about your company if they discover a helpful piece of content you published online.
Increases conversions
Including well-placed calls-to-action in your content can also help your home services company increase conversions. This can result in more average revenue for every visitor on your site and can help you achieve your business goals online.
Improves search engine optimization (SEO) efforts
Great content marketing can also improve your search engine optimization (SEO) efforts.
The more content you publish on your site, the more chances you have to rank in search results for keywords and phrases related to your business and the services you provide. Using strategic keywords in your article pages, blog posts, guides, and other website content is a great way to let people know what your website is about, and it provides clues to search engines that can help your site appear higher in relevant searches.
Studies also show that pages that rank highest in Google search results tend to have more content. And pages in the first three search results average around 2,400 words each.
Longer content isn't always the way to go, but it's important that your content is informative and contains enough detail so that it makes sense to website visitors and provides helpful insight about your industry and services.
If you're looking for ways to expand your site's content and convert more customers, we'd love to help. Our content marketing plans can help improve your SEO efforts to help your home services business earn higher rankings, keep users on your website for longer, and boost conversions.

Hear What It's Like to Work With WebFX!

"We were looking for a forward-thinking but down to earth SEO company to partner with. Not only were we looking to build a long term business relationship but we needed them to understand our needs as a small company. And WebFX met all of that criteria. Our experience has been unparalleled; from the sales team who made the drive to our office to meet us in person to our Internet Marketer who has been an absolute joy to work with. They are completely transparent about their services and they take the time to explain everything which not only sets them apart from every other SEO company we have worked with but we also feel like we're taking something away from our interactions with the staff at WebFX. We are exited to see where this year will take us knowing that we have such a great support system with their company."
Home Contractor
Content marketing tips for home services companies
With content marketing, your home services company can generate jobs and revenue with more qualified leads. Let's take a look at a few content marketing tips for home services companies.
Clearly explain your services
First, the content on your website should clearly explain the services your company provides. For example, you can create dedicated pages for each of your services and include pricing and other details that encourage people to find out more about your company.
You can also create pages to target specific industries or geographic regions your company serves. This will improve your chances of attracting qualified traffic and provide site visitors with the information they need to become customers.
Explain what makes you different
As content marketing continues to grow in popularity, you need to find creative ways to tell your story and communicate what makes your home services company different. In other words, your content should clearly explain why people should choose your company.
You can also include testimonials and a portfolio on your website to add social proof and demonstrate the value your company provides.
Establish an upload schedule
When you post new content to your website or blog, search engines crawl and index the content. Adding new, relevant information on a regular basis shows search engines that you have valuable information for people who are searching online for information about your industry and the services you provide.
Maintaining a consistent upload schedule can increase the chance that your content will attain high rankings in search engine results. And the more frequently you add content, the more search engines will view your home services company as an authority in your field.
In addition to adding new content to your site, you can also update existing content with fresh statistics and information, which can keep your content fresh and ensure that it achieves high rankings in search results.
Publish videos
Including videos in your content marketing plan can increase conversions by 80%.
Videos give potential customers an inside look into your company, and they can help set your business apart from competitors. In addition, videos can help you explain the services you offer. And you can produce helpful tutorials and demonstrations that help to answer questions, encourage people to find out more about your company, and help them feel confident in their decision to do business with you.
Include calls-to-action
Do you want people to enter their information to receive a free quote, sign up for your email newsletter, or subscribe to your blog? Let them know!
Including relevant calls-to-action in key places throughout your content can increase the effectiveness of your campaigns and help your home services company reach more customers and increase conversions.
You can also include social sharing buttons to encourage people to share your content with their social networks.
Evaluate your efforts
Platforms like Google Analytics allow you to evaluate visitor behavior on your websites and track conversions from your content.
Analyzing your content marketing efforts will help you get the most out of your digital marketing spend. With analytics insight, you can identify the types of content that lead to the most conversions and make adjustments to your strategy to reach even more customers and earn more revenue online.
Partner with a team of ecommerce masters!
WebFX campaigns have delivered more than 12,936,451 ecommerce transactions in the last 5 years
Read the Case Studies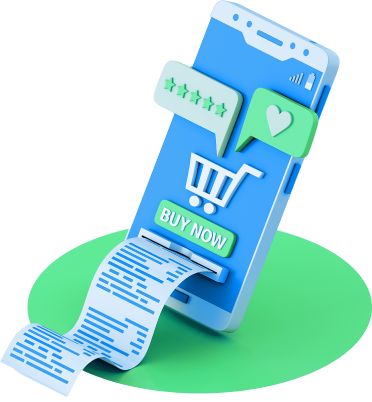 Content marketing plans from WebFX
Custom content marketing plans from WebFX are designed to help increase your site's overall power and rankings. Our plans include blog posts and articles, social media monitoring, infographics and motion graphics, and content asset links to help you earn more exposure and reach more customers online.
Team members from every department at WebFX collaborate on content marketing plans. And when you partner with WebFX for your content marketing efforts, you'll receive access to an authority blogger, copywriting manager, video producer, graphic designer, search engine optimizer, content strategist, website outreach specialist, and social media marketer.
Our team members are experts in their fields, and they know how to get your content created, shared, and spread online.
Learn more about home service content marketing
Interested in learning more about how a content marketing plan from WebFX can take your home services company to new heights?
For more information, you can check out our content marketing plans and pricing, as well as our free content marketing guide.
Contact us today to speak with a strategist, and start designing your custom plan today. We're excited to work with you!
Earn a 20% greater ROI with WebFX