The History of Content Marketing
In 1895, Deere & Company, founded by former blacksmith John Deere, released the first issue of their printed magazine, The Furrow. The Furrow was unlike most printed media at the time in that its goal was not to sell products to its readers.
Instead, the magazine's purpose was to provide education to farmers so that they could become more successful in what they did.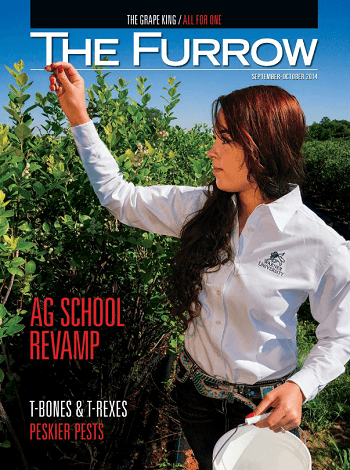 As of 2014, The Furrow is still being printed and distributed to farmers in 40 countries around the world. It also now has a tablet edition, as well as a website where farmers can read articles, see photos, and watch related videos. The Fall 2014 issue highlights students majoring in agriculture, a joint venture between three farms, and a rancher who found dinosaur fossils on his land in Montana.
John Deere's magazine is heralded as one of the earliest examples of content marketing in action, if not the very first. Although The Furrow didn't promote John Deere products or urge its readers to make any purchases, it still grew appreciation for the brand. Because the magazine provided its readers with long-term value, they were more likely to show their appreciation by buying from John Deere in the future.
A few years later, in 1904, Jell-O—at the time a fairly new company with annual sales around $250,000—began to distribute a free recipe book. Millions of copies of the book, which contained Jell-O recipes and cooking ideas, were printed and distributed. By 1909, Jell-O's sales had reached $1 million; by 1913, they were over $2 million.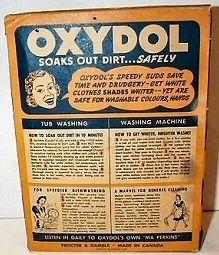 Early content marketing also led to the creation of the soap opera. Radio advertising was a popular way to reach housewives, but rather than pay for a commercial, Proctor & Gamble chose to sponsor a daytime radio drama. Their Oxydol soap powder was the sponsor of the radio show "Oxydol's Own Ma Perkins" beginning in 1933. The show was nicknamed "soap opera" due to its sponsor, and the name stuck.
As these early examples show, content marketing—that is, increasing sales through the use of helpful or entertaining content—has existed for well over a hundred years. However, the phrase "content marketing" hasn't been around for quite as long. When did this come about?
The first documented usage of the term "content marketing" to describe these methods was in 1996. John Oppedahl, then working for the Arizona Republic, led a roundtable discussion at the American Society for Newspaper Editors about the topic of effectively marketing a newspaper with content. Rick Doyle, then an editor for Walla Walla Union-Bulletin, published an online writeup titled "Roundtable: Content Marketing."
An excerpt from Doyle's writeup lays the groundwork for modern content marketing:
To make smart content decisions and to effectively market the newspaper, editors need to know what the readers want.

The problem is that readers will tell you what they think you want to hear. So the popular method of asking questions about whether they read a certain kind of news or how they will react if a certain change is made can steer editors in the wrong directions.

An idea roundtable, moderated by John F. Oppedahl of the Arizona Republic and Phoenix Gazette, offered some different ways to think about readers and how the paper is marketed. Rather than readership, satisfaction needs to be measured – with the goal of moving those who are dissatisfied to satisfied and those who are satisfied to very satisfied.
Following these early mentions of the phrase, content marketing slowly grew in popularity. In 2007, Joe Pulizzi founded Content Marketing Institute, initially as a service meant to match content writers with brands. CMI quickly grew into an industry-leading resource on the topic, providing education and a yearly conference. Additionally, in 2008, popular marketer Seth Godin declared that content marketing "[was] all the marketing that's left," which may have helped give more attention to the topic.
Fast-forward to today, and content marketing is everywhere. The practice has grown from its humble beginnings in recipe books and radio dramas to sponsored content in every form, from videos to blog posts to webinars and online education.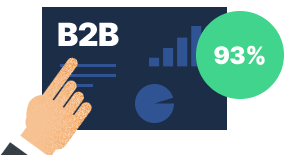 Now that you've learned about how content marketing came to be, let's explore what makes this form of marketing so successful, and why brands like John Deere, Jell-O, and Procter & Gamble have relied on it for decades.