How to Create Content That Will Move Your Leads Through the Sales Funnel: After Publishing
So – you've done your research, created your content, and published it. Congratulations! But now what?
Table of Contents: How to Create Content That Will Move Your Leads through the Sales Funnel
Analyze
As a marketer, you probably want to know exactly how effective your content is at generating leads and revenue. Lucky for you, Google Analytics makes this process relatively simple if you know what you're doing.
There are many ways to analyze the success of your content marketing strategy, but if your focus is on creating content that moves leads through the sales funnel, one of the most helpful tools is Users Flow.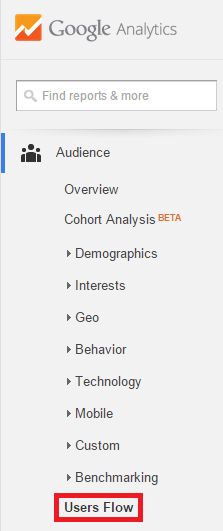 This provides you with a simple way of seeing the exact path users take when they land on your site. For example, when I looked at the User Flow for our site, I noticed that many people visitors were landing on our "How Much Should a Website Cost?" page.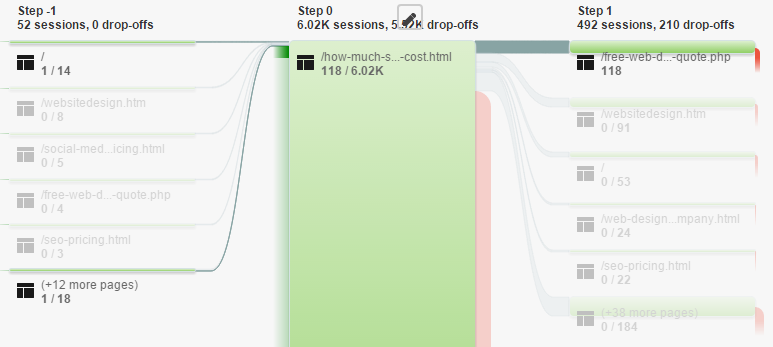 By clicking "next step," I can see that from there, many visitors go to our "Free Web Design Quote" page. This means that a large amount of people who find WebFX organically are searching for information on how much websites cost, finding our article, then going farther into the site for a free quote – a perfect example of moving leads through the sales funnel.
Although not every lead will follow the path you attempt to create, this is a good way to see whether or not your strategy is working.
Repurpose your content
After you've done some analysis, you should be able to identify which types and specific pieces of content perform best for your business. This not only gives you direction for future content, but also shows opportunity for repurposed content.
For example, let's say you're the owner of the pest control company again and you created a blog post about getting rid of spiders that turned out to be a surprise hit. It generated tons of traffic and social shares, and you're obviously thrilled. Instead of leaving it at that, think of other content you could create based on the same information or idea.
Could a video on the same subject provide even more information? Would it make an interesting infographic? Could you remove some of the time-sensitive material and rewrite it as an evergreen article for your site? These are just a few ideas, but the options are virtually limitless.
Continue creating content
The final step, of course, is to continue creating content. By following the above process, and revising your strategy as you find out what works (and what doesn't), you should gradually be able to create a strong body of content that does much of the work for you.
This certainly won't happen overnight, and content creation can be a time-consuming process, but when done right, it can be a great asset to your business.
Earn a 20% greater ROI with WebFX