Your All-Inclusive Guide to Website Consultants
When it comes to your company's website, you likely have a lot of questions:
Is it designed to drive conversions?
Does it match your brand?
Does it need a revamp?
Should you hire a website consultant?
These are all practical questions that you should ask yourself in the process of creating or redesigning your website.
On this page, we'll look at how experienced website consultants — like those at WebFX — can help you answer those questions and drive results.
Keep reading for a 360-degree website consultant overview — who they are, what do they do, and why you should hire one.
If you already know you need a web strategy consultant, you can contact WebFX online, or give us a call at 888-601-5359 to learn more about our amazing web consultants and what they can do for you and your business.
We foster and form long-term partnerships so that your business has long-term results.
Over 90% of WebFX clients continue partnering with us into year 2 of their campaign.
Hear from Our Happy Customers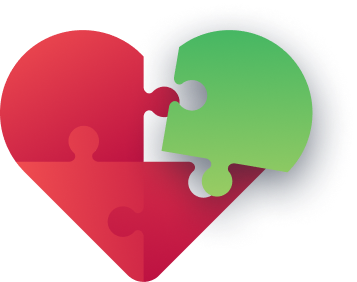 Who are website consultants?
So, who are website consultants? What role do they play in the process of your website design?
Website consultants know just about everything there is to know about the web, such as:
How to create websites that convert
Best practices for website design and redesign
How to implement internet marketing strategies that drive users to your website
Website consultants are responsible for nearly your entire online presence and helping to drive successful results for your company via the web.
It's important to note that a website consultant may be hired for the beginning phases of web design, or when a client already has a website design in place. A web consultant can jump in at any point in the process of developing an online presence for a brand.
That means they can carry out a project from start to finish, jump in at the middle, or even tie up the tail end of a web strategy.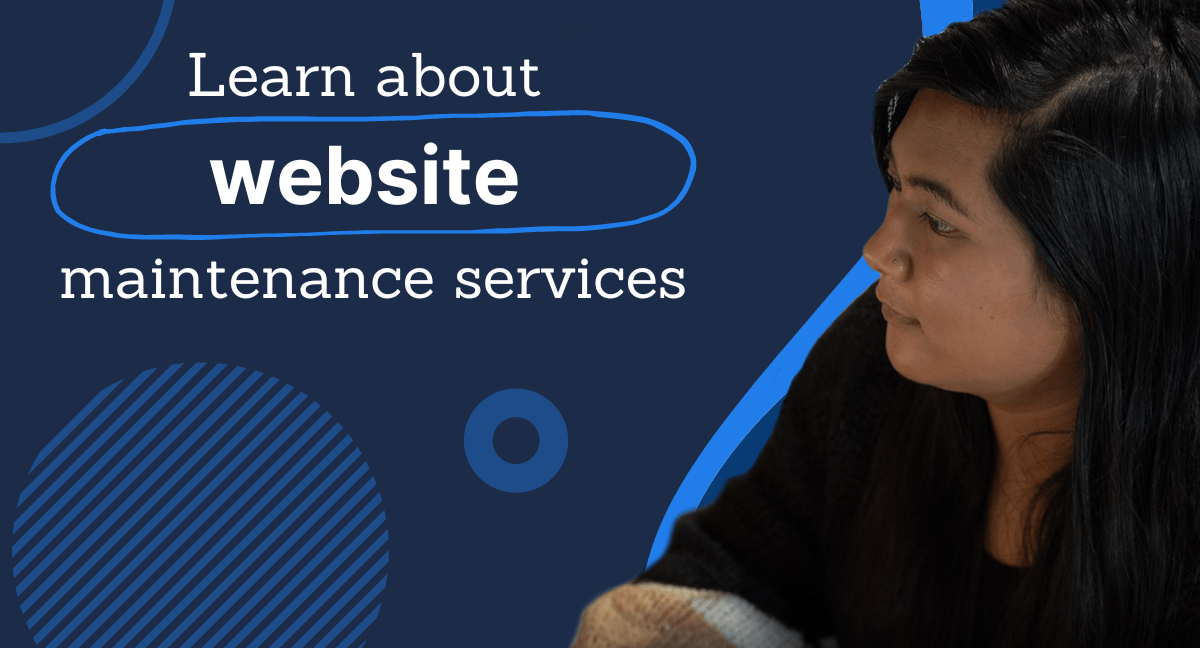 What do website consultants do?
The hard-hitting question — what do website consultants do?
Website consultants have a wide variety of responsibilities, so let's jump in! We've divided them into two main groups — giving advice and helping clients meet business goals.
Giving advice
This is a pretty broad responsibility, so there's a lot to cover. What can web consultants offer advice on exactly?
For starters, web consultants advise clients about how they can better their online presence. There are a few different situations for this:
If a client comes to a web consultant with no website and no online presence: If a client comes to a web consultant with no online presence, it's the consultant's job to make sure that they fully understand what levels of web presence drives what level of results. For example, with just a website, a client shouldn't expect to drive astronomical results without Internet marketing strategies.
If a client comes to a web consultant with an existing online presence that's underwater: Sometimes, a client will come to a web consultant when they already have an online presence. The only issue is, their website and marketing strategies are underwater and they're having trouble driving results.A website consultant can give advice about how to proceed, and let their client know what strategies can drive what results.
If a client comes to a web consultant with just a website: It's possible that a client worked with another web designer and developer to create their website, but then jumps to a web consultant for advice.In this situation, a web consultant could give advice about how to proceed with the new website to create the best possible online presence. These suggestions will likely include various internet marketing strategies.
Helping clients meet their business goals
Another responsibility that web consultants carry is to help clients meet their business goals — with web strategies, that is.
Here are a few common goals that clients may have, and how web strategy consultants can help them reach those goals.
Create a website: If a client comes to a web consultant with the simple goal of building a website, it's a done deal. Website consultants can help clients conceptualize and build the website of their dreams and reach their overarching marketing and business goals.
Market a website: Whether the web strategy consultant is tasked with designing the website from scratch or building off of an existing website, one of the goals that clients might have is to market it properly. A lot of moving parts go into marketing a website, and a web consultant can help clients determine what course of action is best for reaching the goals they have in mind.
Create a brand identity: Creating a brand identity for a client is also on the roster of goals that a web consultant can help clients meet. Brand identity refers to how the world knows a business — it includes things like the color scheme, logo, and the overall feel of a brand. By helping to create a website and a logo to match a brand, web consultants can help clients reach their goal of creating a brand identity that resonates with their target audience.
Create website copy that interests customers: Some clients might already have a website in place, and they might already be satisfied with their brand identity, but if they want to drive real results, it's crucial that their website houses amazing copy. A web strategy consultant can help clients create copy based on the interests of their target audience to entice conversions and sales.
Reach specific sales benchmarks: Finally, web consultants can help clients meet specific sales benchmarks with a combination of website design and online marketing strategies. They can help implement campaigns including search engine optimization (SEO), pay-per-click advertising (PPC), social media marketing, content marketing, and so much more. These strategies, these strategies can work together to help clients to reach their ideal sales benchmarks.
Why every business needs a website consultant
If you're not quite sold on hiring a website consultant, we can try a little harder to convince you. Hiring a web strategy consultant to help you drive results for your business is a smart option for numerous reasons.
Let's chat about why hiring a consultant could be one of the best decisions you ever make for your business.
They save you time
So, you own a business, and there's not much time left in the day after you've completed the payroll, made next week's schedule, and trained new employees. You rarely have time for anything else besides the task at hand.
That being said, when you're a business owner, you won't have time to create an outstanding website presence on your own — and if you want to use the Internet as a way to drive sales, an amazing website presence is crucial.
When you hire a website consultant, you'll save immeasurable amounts of time. Here's how:
They'll save you time that you would otherwise use to train yourself or another member on their team
They'll save you time implementing strategies that will push your website and online marketing strategy forward
They'll take care of website testing to ensure that your strategies are working properly
They'll implement any changes necessary to update and improve your campaign
And so much more
If nobody on your team is experienced with digital marketing or website design, you'll spend more time training than you would to simply hire a web consultant to do the job for you.
It's simply unrealistic for a business owner to become a full-blown web designer and internet marketer in a reasonable amount of time.
They'll save you money
Training isn't cheap and neither is the software that you'll need to accomplish what a web consultant can. By hiring a website consultant right off the bat, you'll save tons of cash immediately.
By hiring someone to create your website and develop an internet marketing strategy, you won't have to worry about training materials or software, and you'll certainly pay less than you would to bring on an in-house web consultant.
Trust us, hiring a web strategy consultant is the most cost-efficient, beneficial decision for your business.
They do website consulting best
When you own a business, you want what's best for its overall success. If you want to see real results that stem from your online presence, hiring a web consultant is your best option.
To become a website consultant, you have to be familiar with website design and development as well as marketing strategies to ensure that the right people see a client's website.
Why do yourself what an expert could do best?
Web consultants have the job training necessary to create an online presence that will drive continuous results for your business.
4-Step process to choosing a website consultant that is right for your business
With so many website consultants out there, it can be difficult to find one that fits your needs and budget.
Here are a few tips on how to select the perfect web strategy consultant for your unique business.
1. Determine what you need
Before you can choose the perfect web consultant for your business, you need to first determine what it is you need.
Do you need a website from scratch? Do you need someone to develop an already-designed website? Or do you just need someone to market your website so that it drives the results you're after?
No matter what stage of the process you're in, you should be well aware so that you know exactly what to tell potential web consultants. If you can't clearly communicate what you need, a consultant likely won't be able to provide all the details you need to move forward.
2. Set a web consulting budget
Next, you want to think about budget. Although it's hard to compartmentalize your budget for different areas of your business, it's important to dedicate a chunk of your budget to your website consulting.
Why?
Not only can a web consultant give you advice about the direction of your online presence, but they can implement changes, implement digital marketing campaigns, and so much more. Hiring a web consultant is a cost-efficient way to ensure that your website gets the traffic it needs to convert high-quality site visitors into loyal, paying customers.
To ensure that your budget is realistic, you should do your research ahead of time to determine what a reasonable cost is to hire a web strategy consultant.
It can be disastrous if you only set a few hundred aside in your marketing budget, but in reality, a web consultant costs thousands.
This is one of the reasons you should know upfront what you need out of a web consultant so that when you set your budget, it's in the right ballpark.
After you've set your budget, it's time to move to the next step!
3. Do your research
The worst thing you can do for your business is to hire a web consultant that qualified.
To ensure that you hire a web consultant that knows what they're talking about, it's crucial that you set time aside to do your research.
You should look for the following when researching web consulting firms:
How long they've been in business: You should work with an agency that has been in business for more than five years.
How many team members they have: If a web consulting team is small, it could mean that it will take longer to get work done.
What their website looks like: If you find a web consultant that has an awful website, it's probably best to look elsewhere.
If they're easy to get in touch with: If it's hard to find a phone number or a contact form, it's best to move on to another consultant.
How many testimonials they have: Testimonials mean a lot to a business because the clients that provide them are unprovoked. Lots of testimonials mean lots of seriously happy clients.
How many reviews they have: Reviews can be positive or negative, so it's important to see how many reviews a consultant has and if they're mostly positive or mostly negative. However, you shouldn't let a few negative reviews spoil a consulting firm for you.
How much their services cost: Budget is extremely important, and if you find a web consultant that you like, but exceeds your budget, it's better to keep searching.
These are just a few areas that you should pay attention to when researching web consultants.
4. Talk to them on the phone
You should never sign on the dotted line with a company unless you've spoken with them on the phone. This might seem like a trivial step, but it can help you get a better feel of whether or not you'd make a good match on a business level.
You can also talk more openly on the phone and ask questions that you may have forgotten via email.
If you'd like to talk to a website consultant at WebFX, feel free to give us a call at 888-601-5359!
93% of WebFX customers are extremely satisfied with their digital marketing results.
"Working with WebFX, everything is very organized and strategic. We're only a year into our partnership, and our expectations have definitely been met."
View More Client Testimonials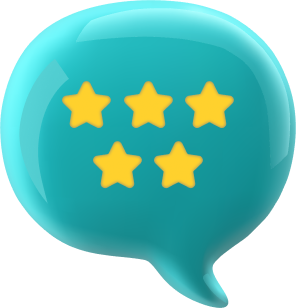 WebFX is home to expert web strategy consultants
At WebFX, we have a team of in-house web strategy consultants who can help you drive the most results with an effective online presence.
We live and breathe the Internet, which means we know how to create websites, content, and internet marketing strategies that Google (and your customers) will love.
Speaking of love, our design team has won over 50 awards for their unique and innovative website designs that kept their clients' customers coming back for more.
Web design isn't all we do though. We also offer web development services that ensure that your website is firing at all cylinders at all times.
Our web strategy consultants care about the success of your website, but they also care about the success of your business as a whole. When we take on clients, their goals become our goals, and there's nothing we love more than happy clients.
We currently have over 1000 raving fans who speak to our services with testimonials, and if you're on the fence about hiring WebFX as your dedicated website consultant, just read a few testimonials to make your decision easier.
If you want to work with one of the best full-service digital marketing agencies in the world, WebFX is here for you. Our web consultants know what they're talking about and can create a campaign that works for your unique business.
In just five years, we were able to drive over $3 billion in revenue for our clients, which we don't take lightly.
To get in touch, feel free to contact us online, or give us a call at 888-601-5359 to speak with a strategist directly! We look forward to hearing from you!